Things I'm Loving Friday #388
Hello, hello! Today is a little unusual for a Friday over here because Chase is off school and Ryan is taking a vacation day so we can hit up a local pumpkin patch for some fall fun without worrying about crowds and craziness. I'm really looking forward to it! As for the weekend ahead, we'll be attending a wedding and I'm not going to lie, we are pretty darn psyched to party it up on Saturday night! We have a babysitter booked and now I just need to figure out what to wear. I truly cannot remember the last time I wore a cocktail dress and heels so let's all just cross our fingers and hope I don't fall on my face.
Before signing off this morning, I wanted to take a moment to dive right into my weekly roundup of favorites, Things I'm Loving Friday style. I missed last week because we were in Florida but it feels good to be back at it today! I always love it when you guys tell me about something you're loving this week, so feel free to join in the fun in the comments section. Have a wonderful weekend, my friends!
Things I'm Loving Friday
Celebrating Ryan's Birthday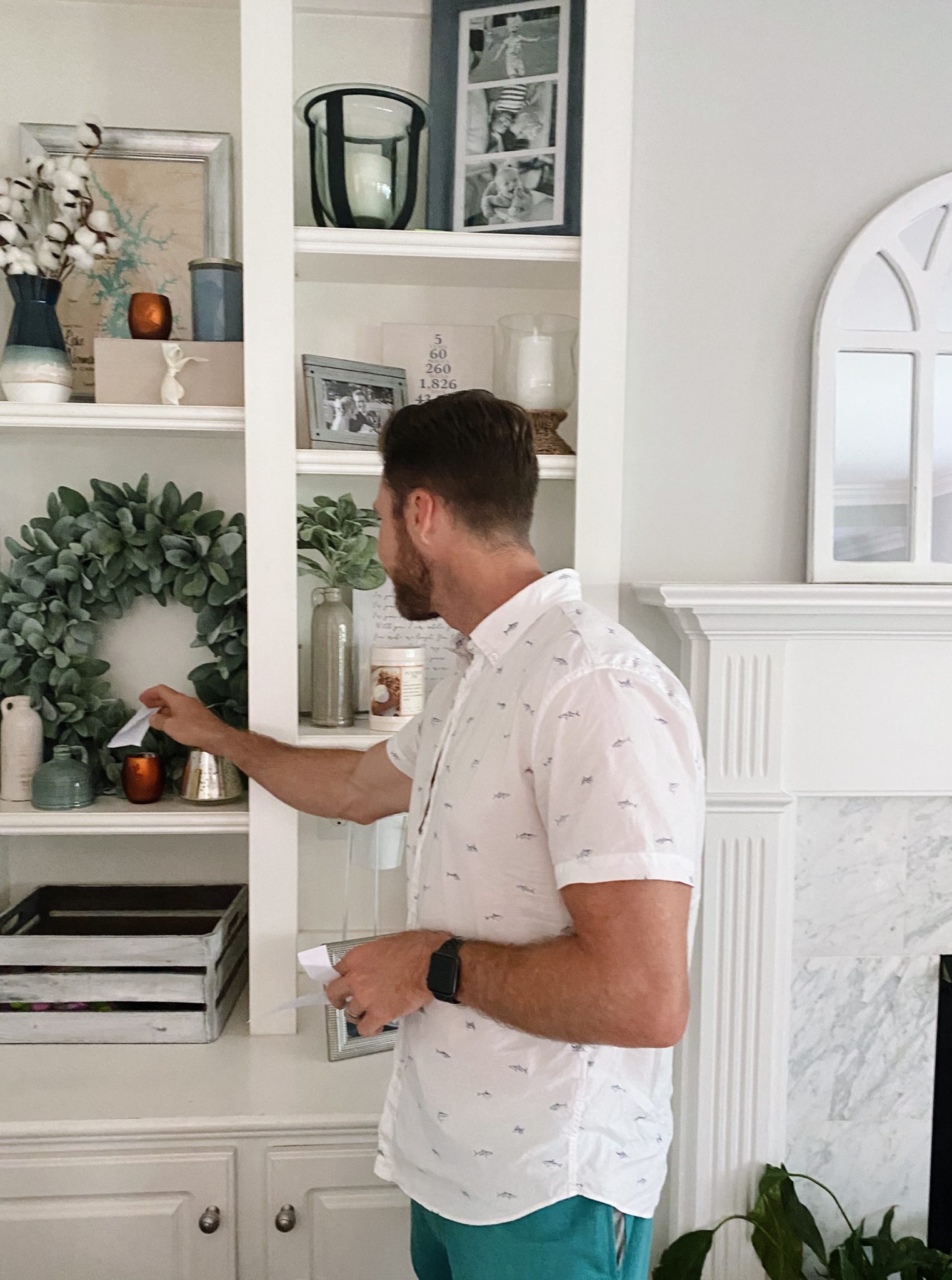 We celebrated Ryan's birthday last week and had fun making him feel a little extra loved on his special day! The boys loved creating a hot-and-cold scavenger hunt for him and hid little clues around the house for Ryan to find that each said something Chase and Ryder loved about him. They also helped make Ryan a birthday cake and we went with a funfetti cake that was so delicious! If you need a good homemade funfetti cake recipe, this one we followed from Sugar Spun Run was a winner.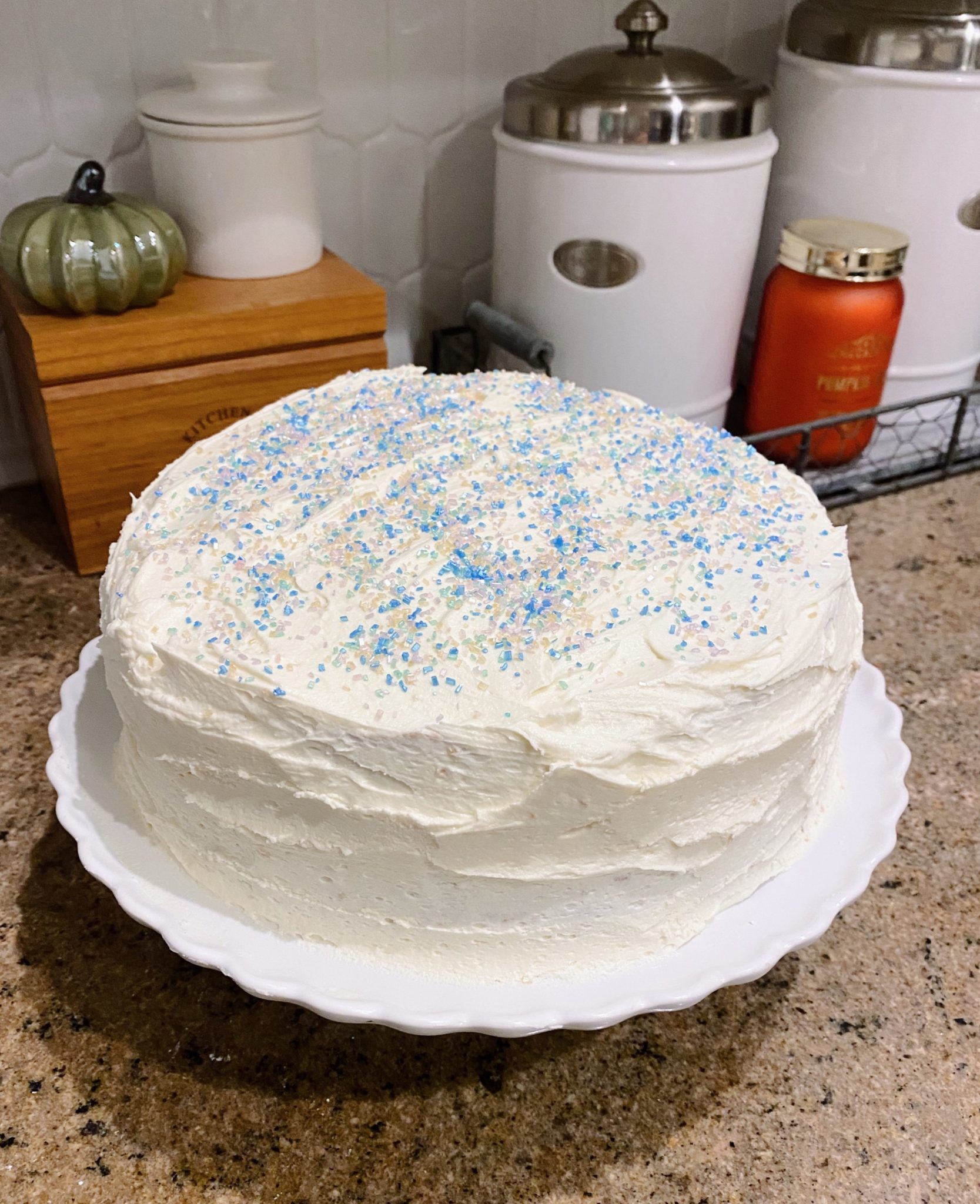 As for gifts, there was one gift I could not wait to give to Ryan because it turned out better than I could have imagined. I ordered him a custom embroidered portrait of Sadie and the woman who created it — Laura from the Etsy shop St. Pierre Artistry — did the most incredible job.
Below is the picture I sent to Laura to use for the portrait she created:
She absolutely nailed it and the gift had both me and Ryan feeling a little emotional. Moments still continually pop up that really pull at our hearts and make us miss our Sadie girl so much. We are still trying to find the perfect place to display the embroidered portrait of Sadie and truly cannot get over just how much it looks like her.
(Just a head's up if you're hoping to order a portrait for a loved one for the holiday season — It took about 1.5 months from when I ordered the portrait to receive it so definitely keep that in mind and order sooner rather than later if it's on your radar!)
Gotta love it when a $22 find ends up blowing you away! I absolutely adore the square neckline trend and think it's such a pretty and flattering neckline on tops so when I saw this steal of a bodysuit on Amazon, I figured it was worth a shot and added it to my cart. The reviews had me feeling hopeful and I ended up loving this one so much! It's soft and has such a classic look on its own but know it'll also be great layered under different sweaters and jackets this fall and winter.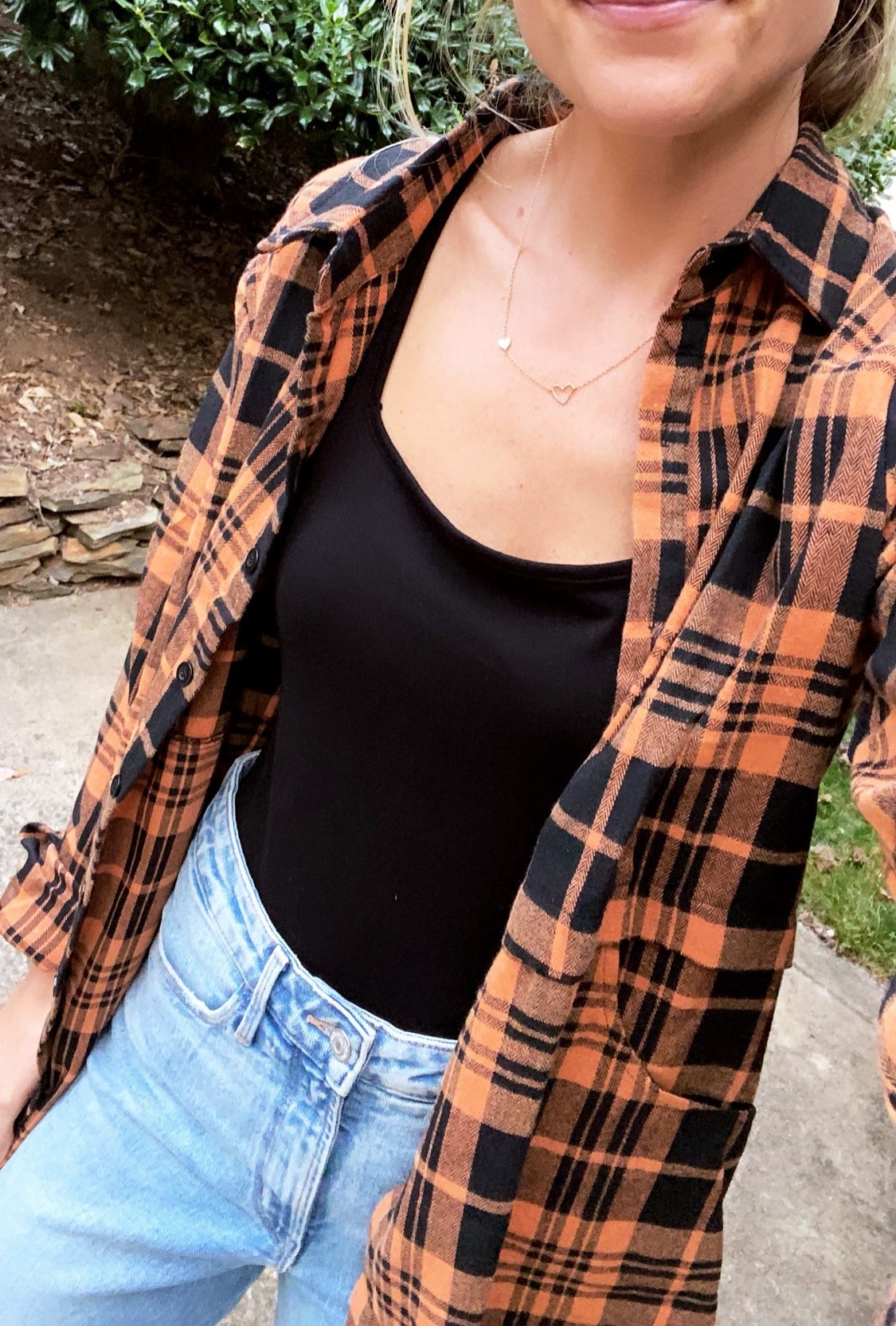 I was also in the market for a flannel top in a longer length and ordered this one in two prints (orange + black for Halloween/fall and black + white because it's such a classic) and think they will be a fall staple for me. I've seen flannels styled a million different ways and since I'm such a leggings + joggers girl in the fall, I think they will help motivate me to get dressed in "real clothes" a little more often since they're comfortable and very mom-life friendly, too.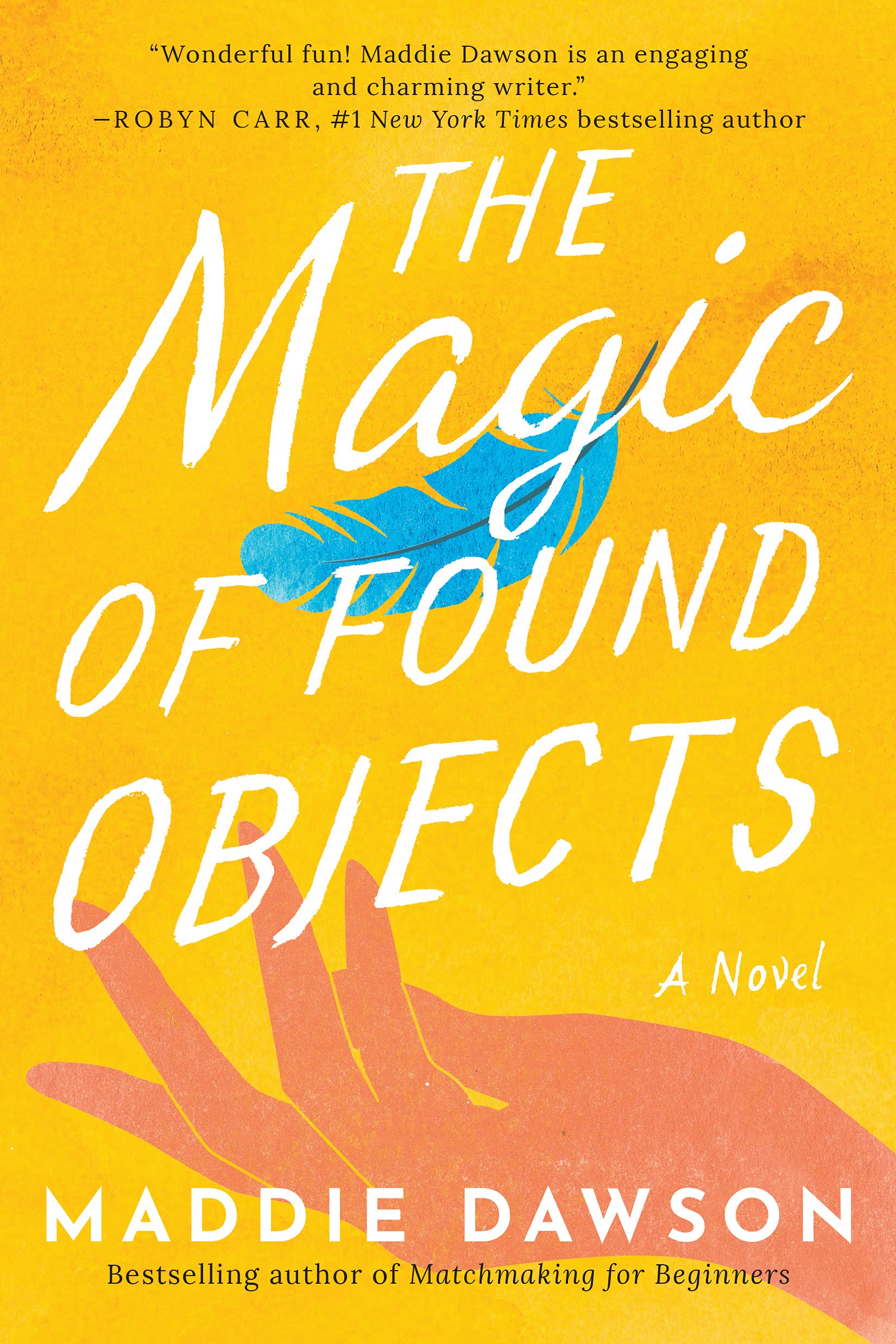 Maddie Dawson has such a whimsical and almost magical way of writing and I couldn't wait to dive into her latest novel, The Magic of Found Objects. I was on the lookout for a feel-good easy read and this novel fit the bill perfectly, as I assumed it would having previously read and loved Matchmaking for Beginners and A Happy Catastrophe by the same author. (Note: Matchmaking for Beginners was my favorite of the three novels so I'd start there if you're new to Maddie Dawson's work.)
The Magic of Found Objects follows the life of Phronsie Linnelle, a woman whose very existence stems from a chance meeting between her eccentric, bohemian mother and hard-working farmer's son father at Woodstock. A completely out-of-character tryst for Phronsie's father and a very-much-in-character moment of love and lust for her mother resulted in the birth of Phronsie and her twin brother Hendrix. The marriage between Phronsie's parents seemed doomed from the start, leaving Phronsie deeply confused about love, as she's faced disappointment from her steadfast father and magical mother over the course of her entire life.
Judd, Phronsie's best friend from childhood has been a constant source of loyalty and companionship her whole life and when he make a proposal saying they should abandon the idea of "true love" and marry each other instead, Phronsie surprises herself by considering his proposal. Maybe a marriage based on friendship and respect is better than a marriage based on passion and love, especially when it seems like so many marriages based on "real" love fail. Is marrying her best friend the answer to Phronsie's lifelong struggle with love? Or is she settling for something safe when true love may be just around the corner?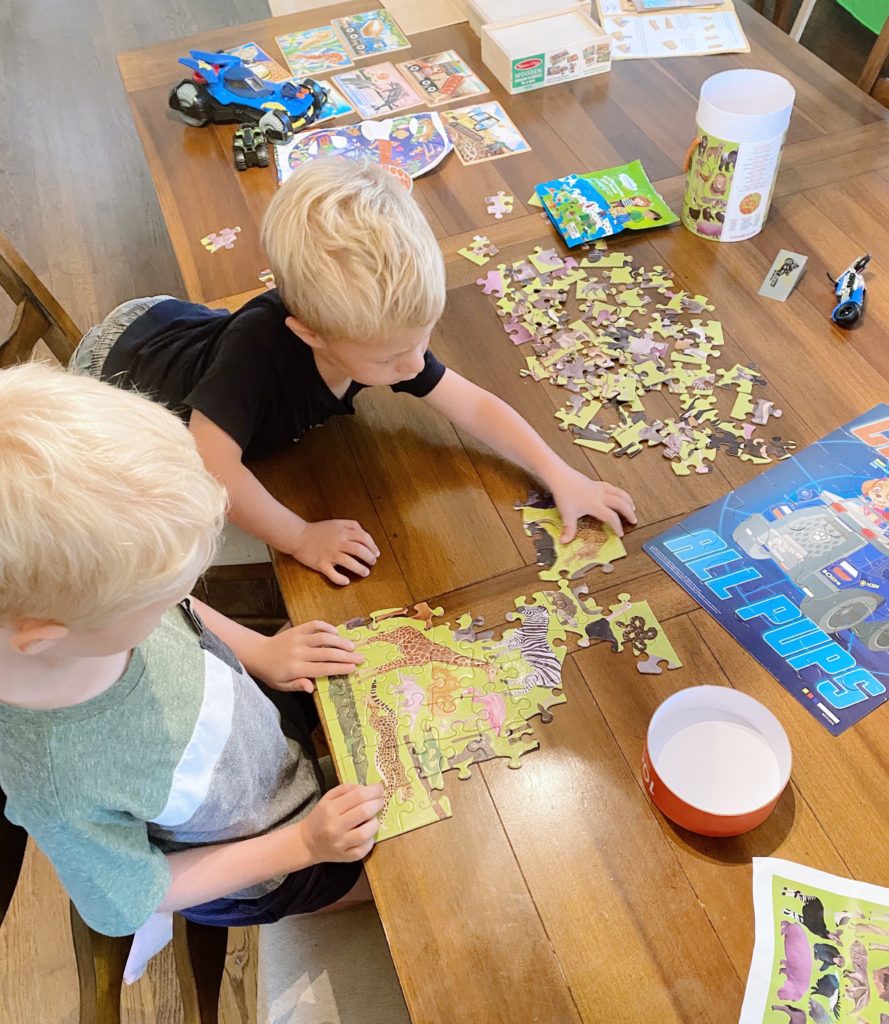 We've been so into puzzles in our house lately which makes me so happy! I blame my mom for my love of puzzles and seeing Chase and Ryder get so into them brings me so much joy. Ryder is truly puzzle-obsessed lately and sprints over to our puzzle collection to select new puzzles to do every single day. He loves doing 100+ piece puzzles with me but will fly through 50-piece puzzles (and under) on his own. I'm so impressed with his patience and passion for puzzling right now and also a little shocked with just how much time he'll spend quietly puzzling. It's such a contrast to his otherwise energetic personality and is something I hope he'll continue to enjoy his whole life. Last year, Ryan and I began a tradition where we get each of the boys a special Christmas ornament to represent something they love that year and this year I ordered Ryder a puzzle piece ornament and can't wait for it to arrive!
Food: Broccoli Stir Fry / 20 Breakfast Meal Prep Ideas / Storing + Cooking Different Types of Grains / Overnight Blueberry Crumble French Toast
Fitness: Ultimate Guide for Prenatal Workouts / 30 Minute Boot Camp Workout
Instant Pot Butternut Squash Chicken Curry (An aromatic, perfectly savory, fall-apart chicken curry recipe made with a base of light coconut milk and mashed butternut squash that gives it a velvety, creamy texture.)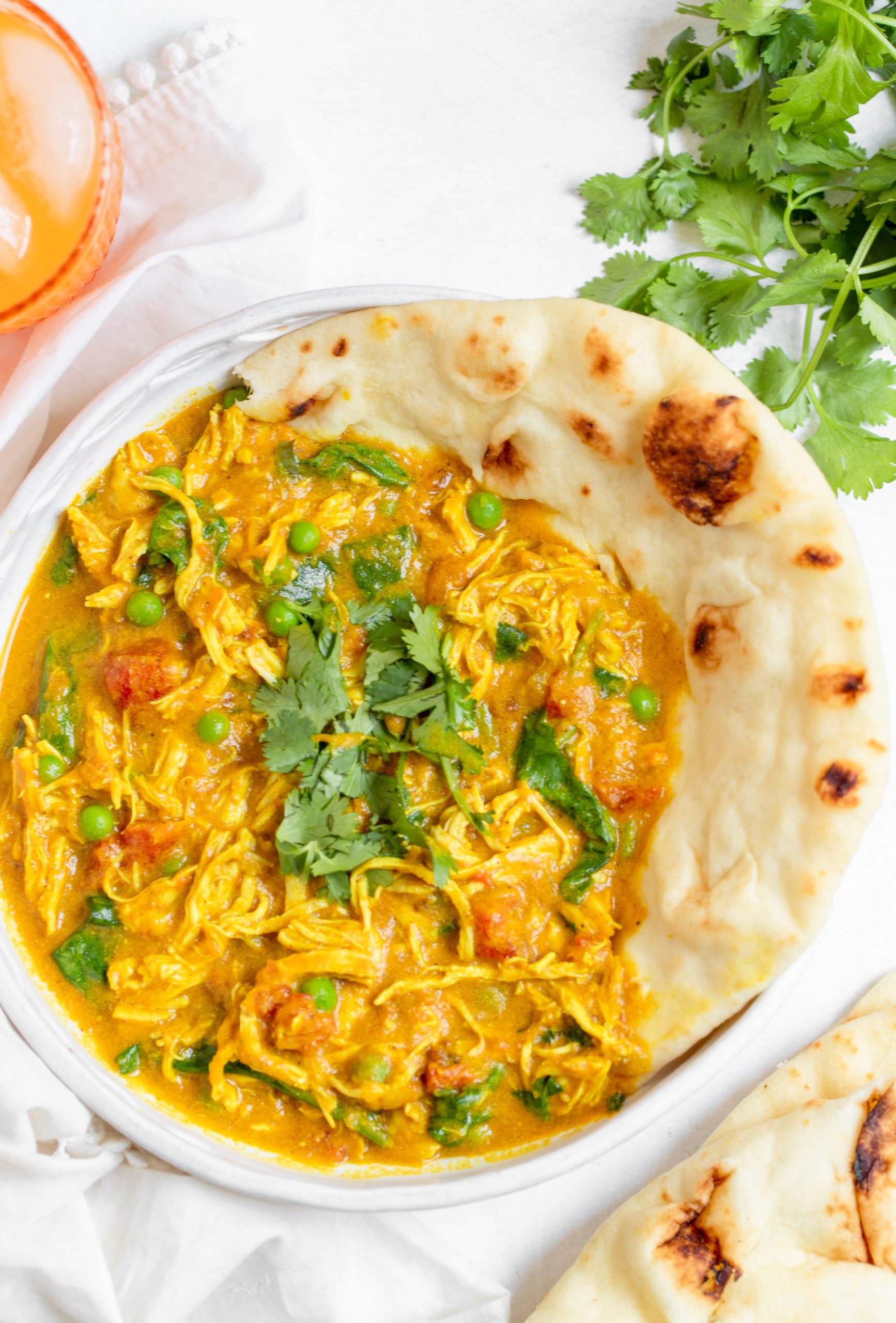 Pumpkin Spice Rice Krispie Treats (A simple fall treat you can whip up in a flash!)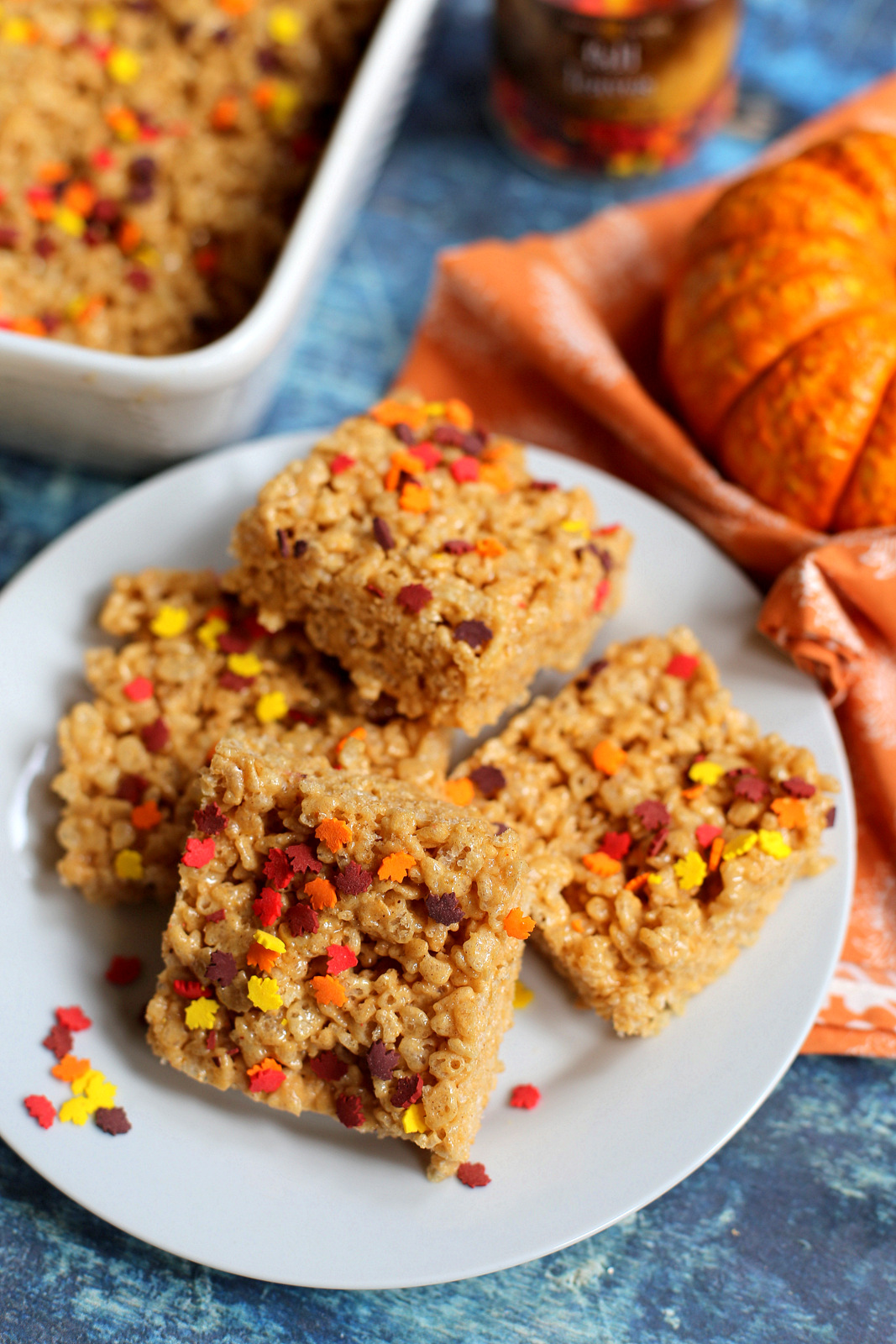 Question of the Day
What it one thing making you smile today? 
The post Things I'm Loving Friday #388 appeared first on Peanut Butter Fingers.