Things I'm Loving Friday #324
Hello! Friday is here! How does the weekend ahead look for you? More of the same? That's pretty much how things are shaping up over here with one giant exception: We're hoping to get out on the lake on Sunday because the weather forecast predicts we'll be experiencing some 80+ degree temperatures. My fingers are triple crossed the sun shines and warm weather sticks around all day long because some time on the lake with the boys, Ryan and Sadie sounds perfect.
In keeping with Friday tradition around here, before signing off for the weekend, I wanted to share a peek into some of the things making me smile right now. As always, I'd love to hear a little bit about something bringing you joy this week in the comments section.
I hope you have a good weekend and stay healthy and safe, my friends!
Things I'm Loving Friday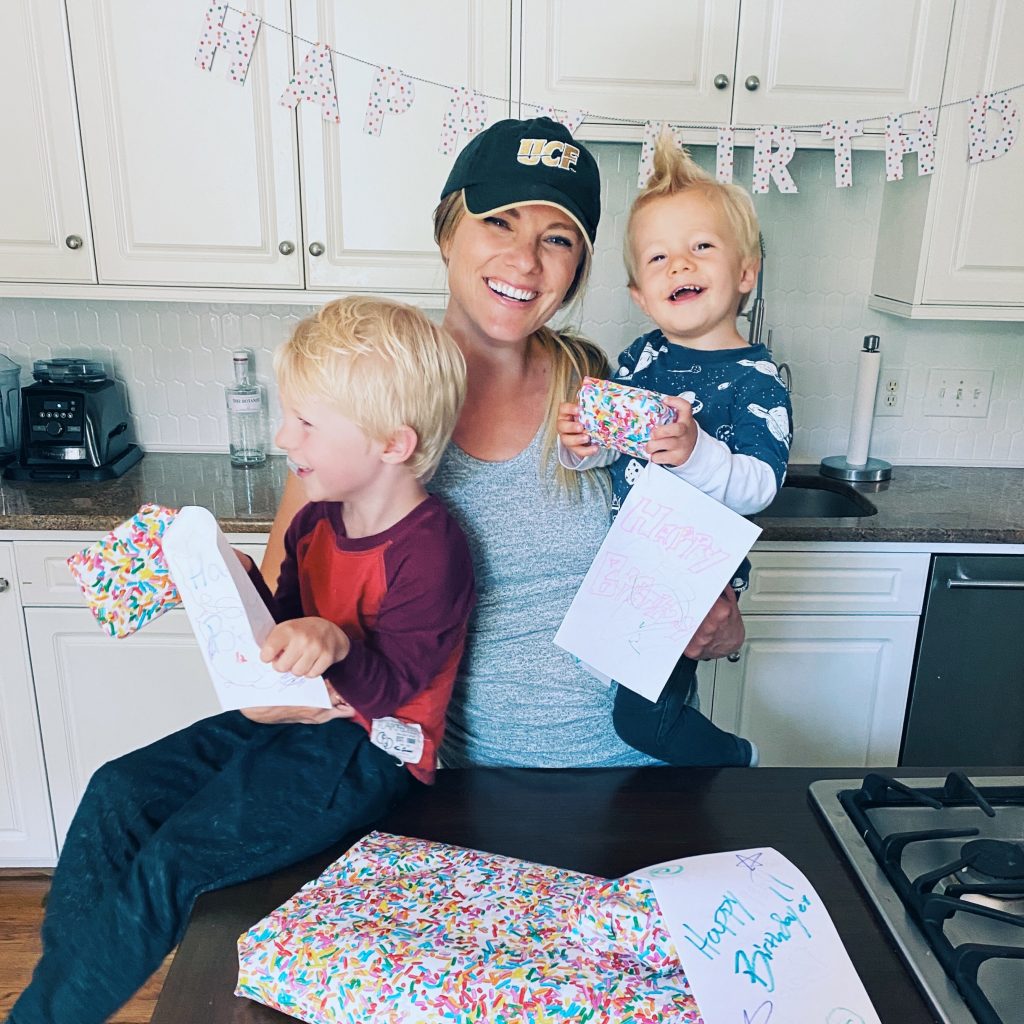 First things first, thanks so much to all of you for the birthday wishes on the blog and social media on Monday! It was a good day with my boys and Sadie. I loved the homemade cards from Ryan, Chase and Ryder the most and felt spoiled with some new goodies and an assortment of take-out sweet treats from Bakery 28, a new local bakery I've been dying to try. Ryan also managed to call it quits on his work day at 5 p.m. which felt like a treat since we had a few hours of family time to spend together before the boys' bedtime. It was a simple day but a good one!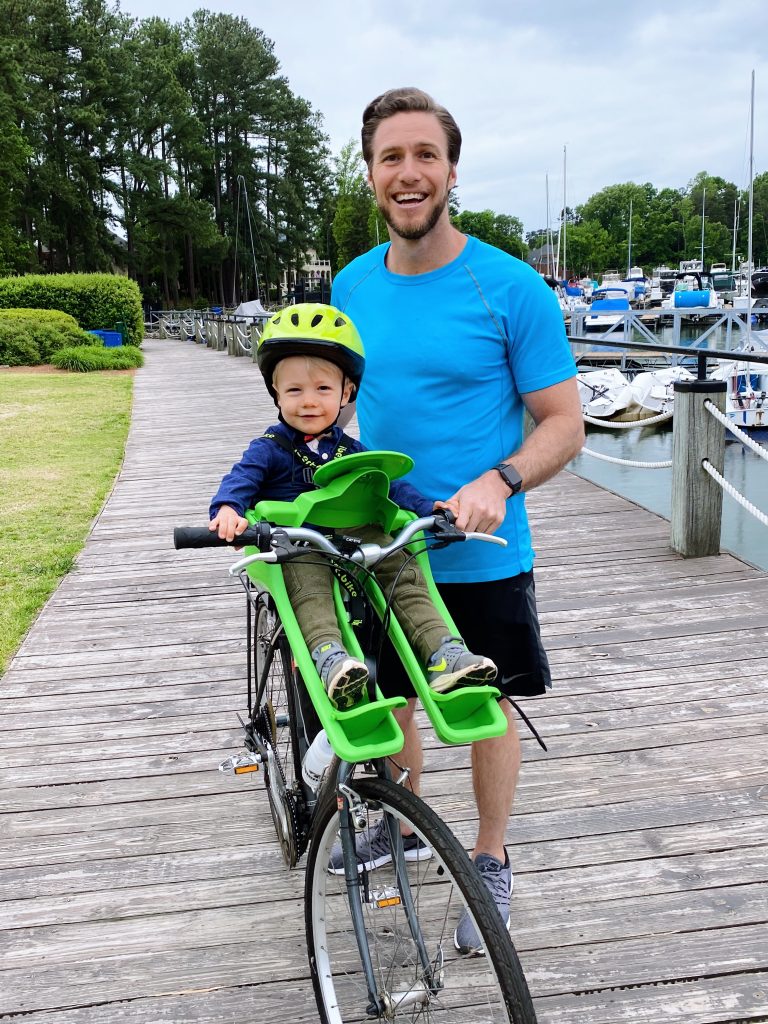 As I briefly mentioned on the blog on Monday, Ryan and I recently got Chase his first big kid bike.  (We got him this Freestyle bike and it's been fantastic! Note: It seems to sell out ALL the time. It's back in stock as of this morning though.) Chase took to his new bike like a moth to a flame (training wheels still on!) and it immediately inspired me to do some research and look for a bike seat for Ryder so we could head out on some bike rides together as a family. I knew I wanted a front-mount seat because Ryder likes to be in the action and it seemed like a better option from a weight distribution aspect as well. I ordered this iBert Child Bike Seat and it is the jam!! (Another note: This seat also sells out fast and we got it for under $100. If you see prices skyrocket, I'd wait on this one because they do seem to fluctuate.) It was so easy to attach to the bike and Ryder is LOVING it. He runs over to Ryan's bike in the garage, points to his seat and says, "Bike! Bike!" all the time. I see a lot of bike rides happening for our family in the coming months!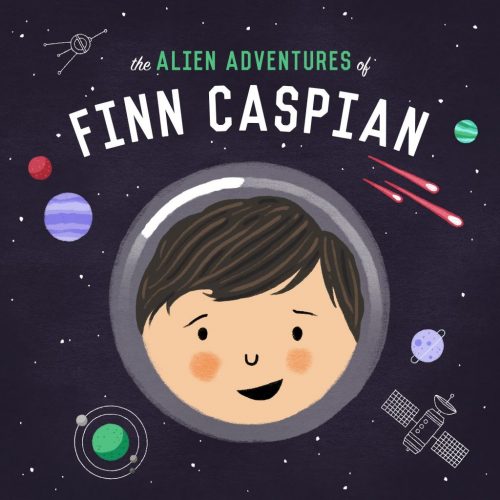 I am so darn excited about the world of podcasts for kids because it's brand new to me and our first attempt has been such a mega-hit with Chase. I gave a shout out to The Alien Adventures of Finn Caspian podcast in last week's day-in-the-life post when Chase first listened to it but in the short week and a half since we discovered it, Chase has flown through the first season and is almost done with the second season, too. It's such a cute podcast — lots of silly voices, sound effects, no violence, lots of goofy jokes, etc. — and keeps Chase totally engaged. It's also saving me right now because it's been my go-to "quiet time" activity for Chase while Ryder naps so I can crank out some work in the early afternoon. I will say, I think Chase is probably at the younger end of kids who might enjoy this one but since he loves his audio books, I figured it was worth a shot. The podcast website says its targeted to children ages 5-10 so if you have little ones in that age range, I highly recommend giving it a try!
Also, if you have any additional children's podcast recommendations, please share away! I know we'll be on the lookout for more once Chase makes it through this one.
Sparkling Water + Coconut Water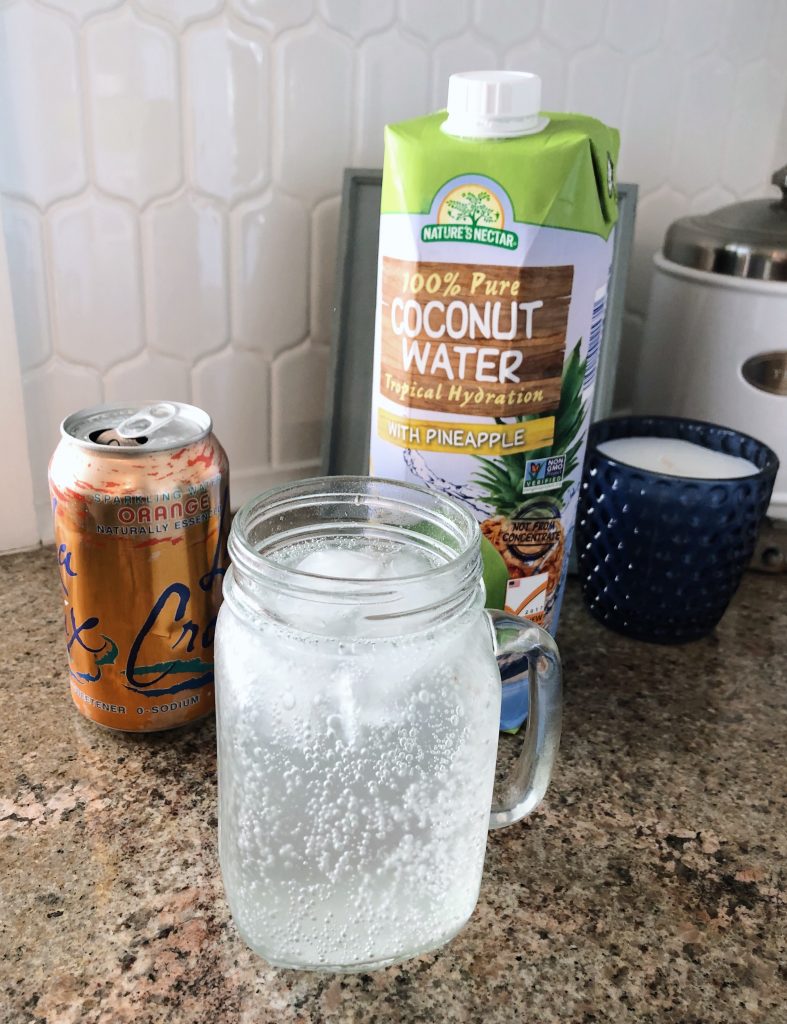 This little concoction has been such a refreshing pick-me-up for me and even though it's quite simple, I just had to share it with you guys since I know a bunch of you out there share my obsession with sparkling water. The bubbly water (any flavor!) paired with hydrating coconut water is a winning combination in my book! One of my favorites: Orange or grapefruit sparkling water + Pineapple coconut water. (I found the pineapple coconut water pictured above from ALDI). The pineapple juice in the coconut water adds a nice touch of sweetness and this drink is a lovely little mocktail I've been enjoying almost every day in the afternoon or early evening.
@Paleomg's Instagram Workouts
I've loved making recipes from blog PaleOMG for years (and Juli Bauer's Paleo Cookbook is one of my favs!) but I follow her on Instagram @paleomg for a totally different reason — her workouts! She posts awesome workouts (and I LOVE the way she labels them in her feed so they're easy to find) and while I am modifying most of them right now, they're a great source of inspiration for me even if I'm mostly picking and choosing exercises to include in my own version of her workouts. This is the upper body workout I followed from her feed for my workout on Tuesday and it was one heck of a shoulder burner!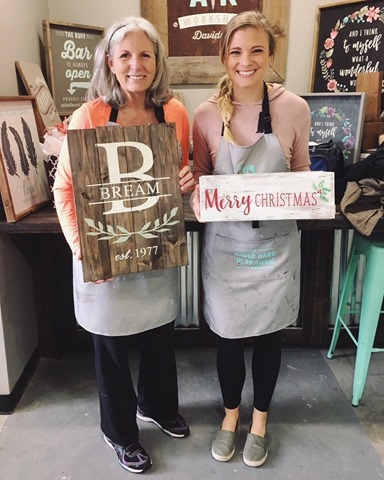 I will not be sharing a traditional Mother's Day gift guide on the blog this year for a myriad of reasons. The holiday is sneaking up on me and my gift guides take me for-ev-er to assemble and pair that with the fact that shipping is very backed up and we're all living in a very strange environment at the moment and I just decided to just scrap it. That does not mean we won't be celebrating the mothers we love so much in our lives from afar though! If you're also celebrating moms in your life social distancing style, I wanted to share what I'll call a "shortcut Mother's Day gift guide" with you with a quick roundup of some ideas that will hopefully make a deserving mother or mother-figure in your life smile.
Food:
At Home Entertainment + Cozies: 
Little Extras: 
I hope this helps give you guys some ideas!!
No Gym No Problem At Home Workout (No equipment needed!)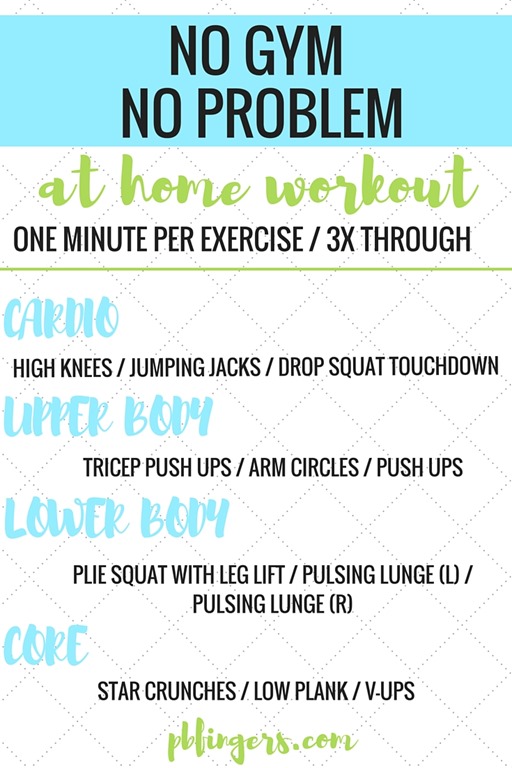 Can't Taste the Veggies Green Smoothie (Refreshing and nourishing, aside from the color, you'd never know this smoothie is packed with veggies)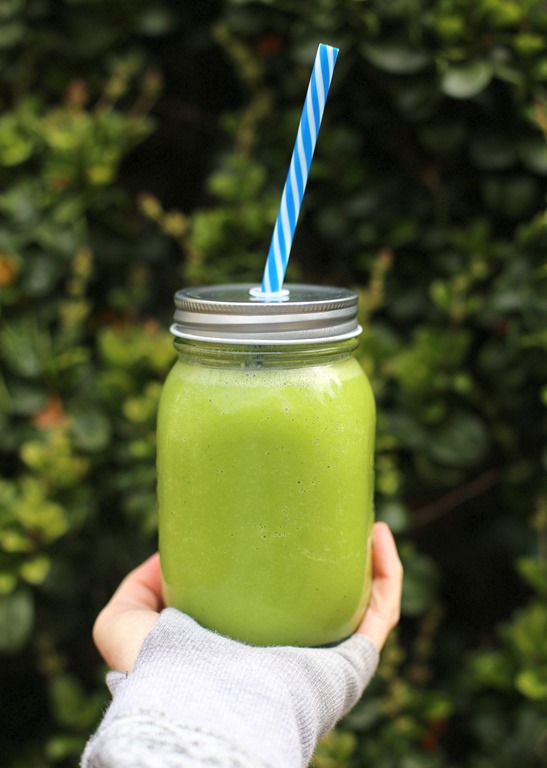 Question of the Day 
What is one thing making you smile today? 
The post Things I'm Loving Friday #324 appeared first on Peanut Butter Fingers.