The universal appeal of Chicory: A Colorful Tale and its nuanced take on mental health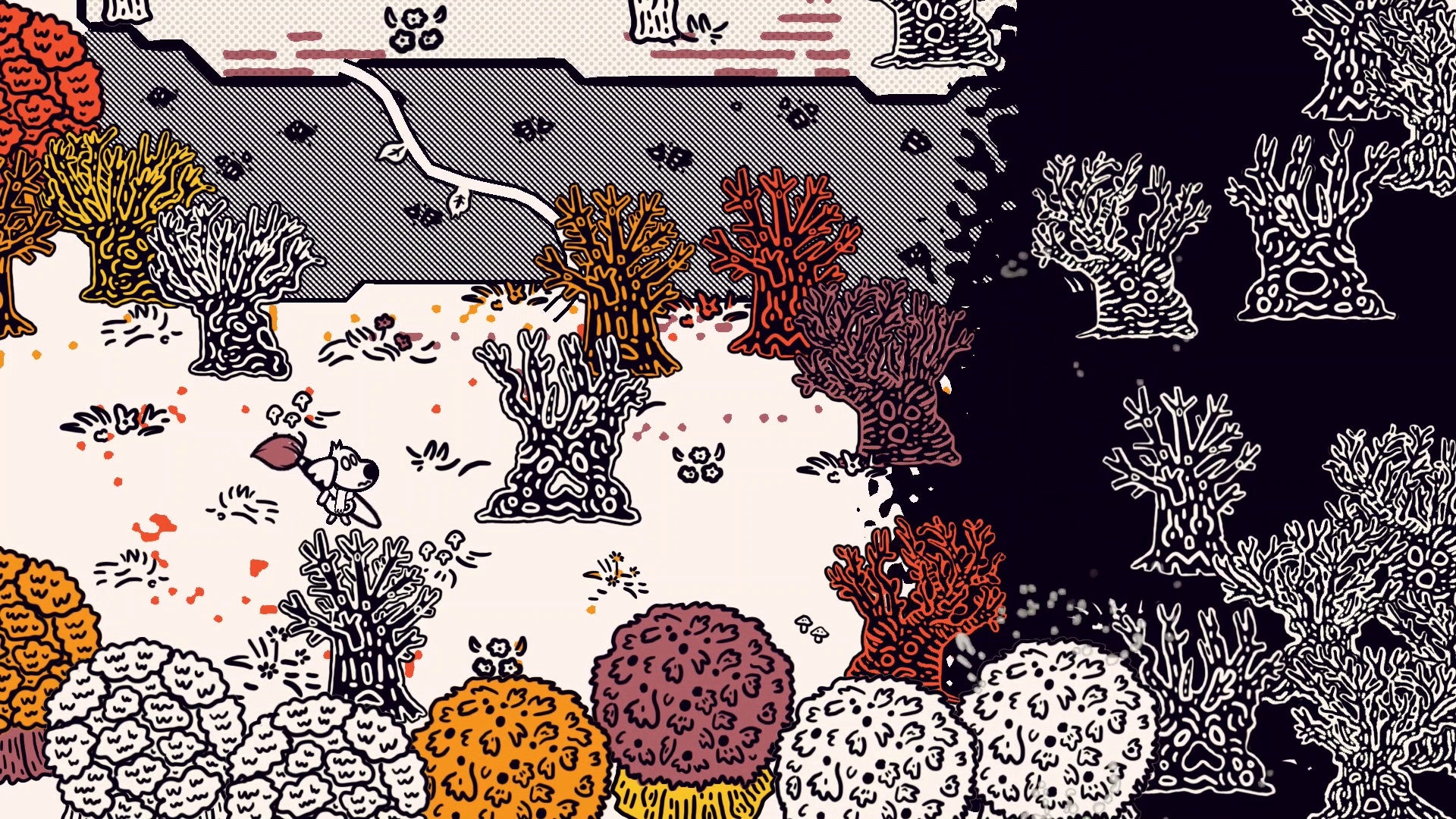 "Could I learn to be a better me? I guess I'll have to try." So sings a magical paintbrush-wielding dog atop a mountain in a colouring book world as they come to terms with what it means to be a hero.
Chicory: A Colorful Tale is a cute cartoon game on the surface about a (literal) underdog on a heroic quest. But beneath that, the game explores darker, adult themes that touch on perfectionism, imposter syndrome and issues of mental health.
That song, a duet between the player character and the titular Chicory, strikes at the heart of the game, its folky melody and simple lyrics belying a serious message.