The ultimate guide to getting upgraded on United Airlines
With increased ticket prices and the same reduced pandemic-era status requirements in 2022, many United Airlines MileagePlus members have recently qualified for Premier status.
As a result, it's becoming harder to score flight upgrades. We often recommend booking the seat or hotel room you want with points to avoid being disappointed if an upgrade isn't available.
That said, despite upgrades becoming less common, they are not impossible, and there are several ways for United Airlines passengers to land a better seat.
We'll walk through everything you need to know about upgrade eligibility, priority and more for United Airlines.
Searching for upgrade inventory
Before you can score a better seat on your next United-operated flight, you must find seats the carrier has designated for upgrades.
This is based on United's fare classes, which you can review in this comprehensive guide. United uses three different fare classes to denote upgrade inventory, as follows:
RN: Upgrades to Premium Plus for all passengers.
PZ: Upgrades to domestic first class or Polaris business class for PlusPoints (issued to Premier Platinum and 1K members), upgrades using miles and instant upgrades for Premier Golds and lower.
PN: Upgrades for Global Services members using PlusPoints, and instant upgrades for GS and Premier 1K members.
Armed with this information, turn to United's "expert mode." While expert mode didn't work properly on united.com for several months, it seems to be back in our tests.
After enabling this hidden feature, you'll see how many seats are available in each fare bucket when searching for revenue flights on United.
Generally speaking, you'll have the most luck finding upgrade inventory far in advance or just before departure.
For example, look at the following flight from San Francisco International Airport (SFO) to Tahiti's Faaa International Airport (PPT). This flight has wide-open seats in every fare class.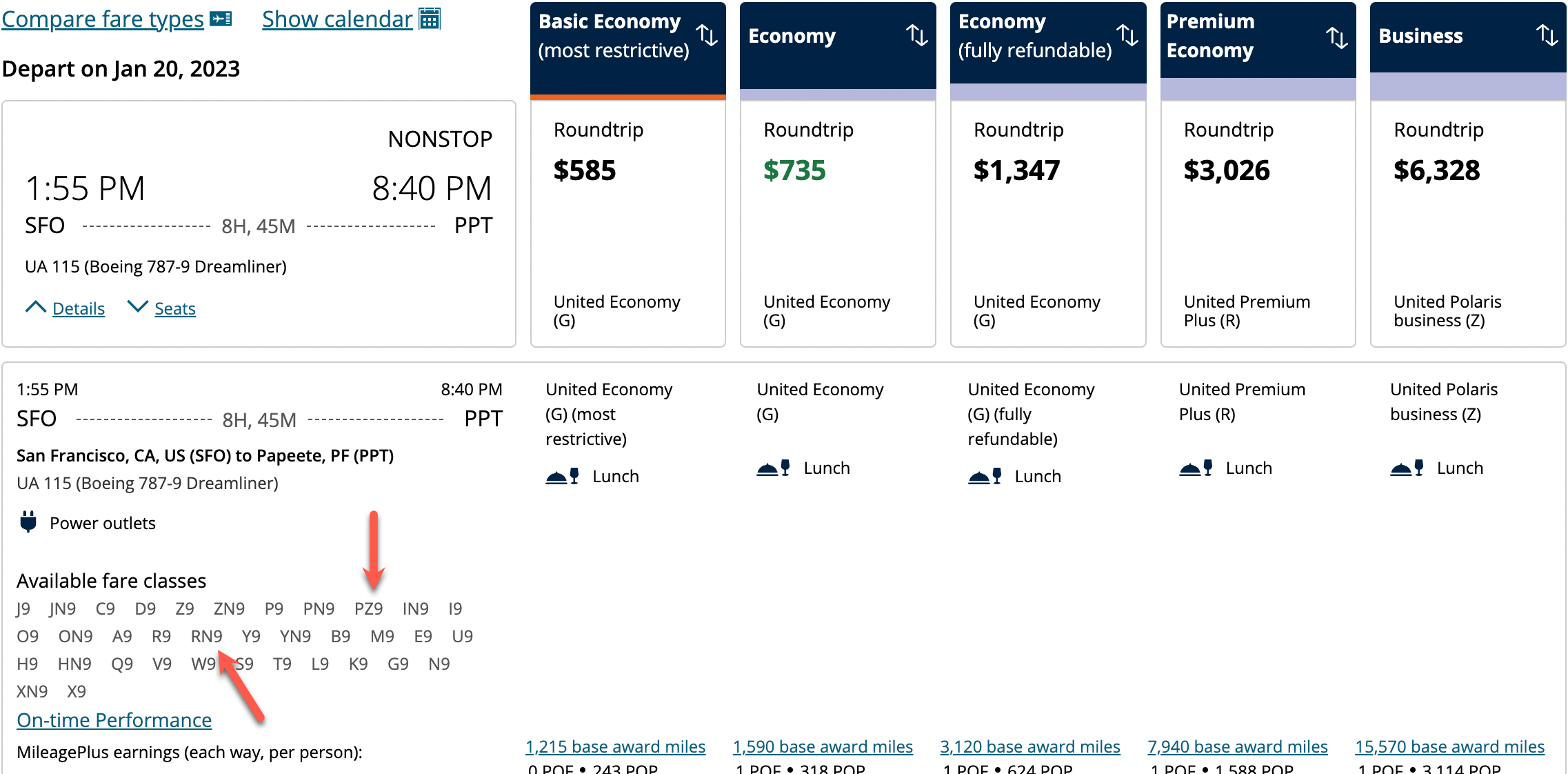 Note that "PN9" means that there are nine or more Polaris seats available as upgrades for Global Services travelers using PlusPoints or miles, while "PZ9" indicates that there are also nine or more seats available for mileage and PlusPoint upgrades for all non-Global Service travelers. Finally, the "RN9" indicates nine or more seats are available for mileage and PlusPoint upgrades.
It's worth noting that upgrade inventory is different than regular award inventory. However, since upgrade space generally correlates with award space, it's no surprise that on this flight, you can also use miles to fly in Polaris business class with "I9."
As you might expect, that means there are nine or more seats for a business-class saver mileage redemption.
Let's look at another example with less availability — from Newark Liberty International Airport (EWR) to Orlando International Airport (MCO).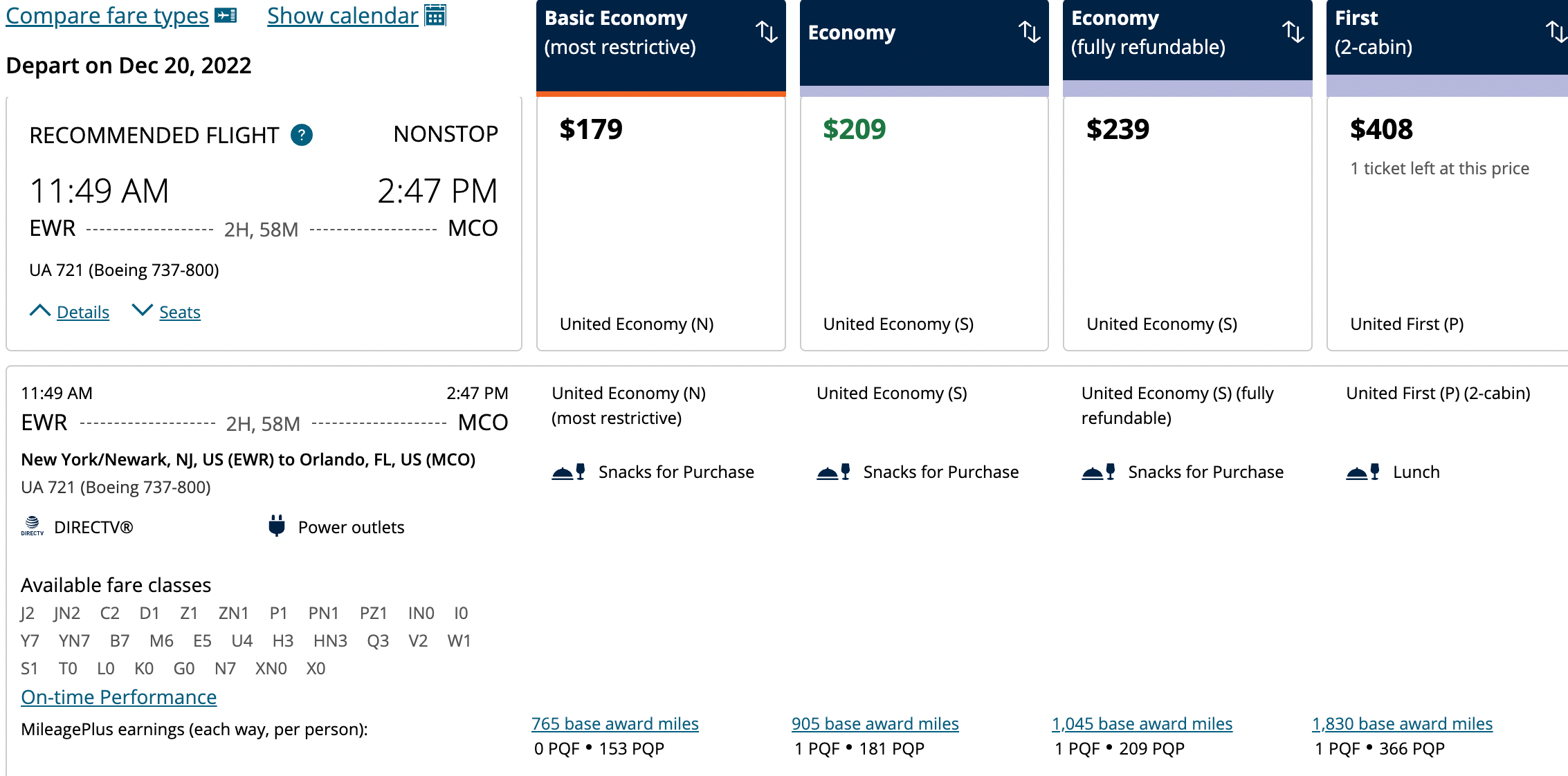 This plane doesn't have a Premium Plus cabin, but there are two seats left in first class — indicated by "J2."
One of those seats can be confirmed using PlusPoints or miles, as shown by "PZ1." One TPG staffer has routinely confirmed last-minute upgrades, with United releasing first-class seats to the "PZ" fare class shortly before departure.
Alternatively, full-fare economy Premier members can confirm this seat — thanks to "PN1." We'll discuss instant upgrades in the next section.
There are no saver first-class seats for general members ("I0"). Additionally, there are no first-class saver seats for mid- and upper-tier Premier members/premium United Chase credit card holders ("IN0").
Related: How to unlock additional award availability with United
Upgrade priority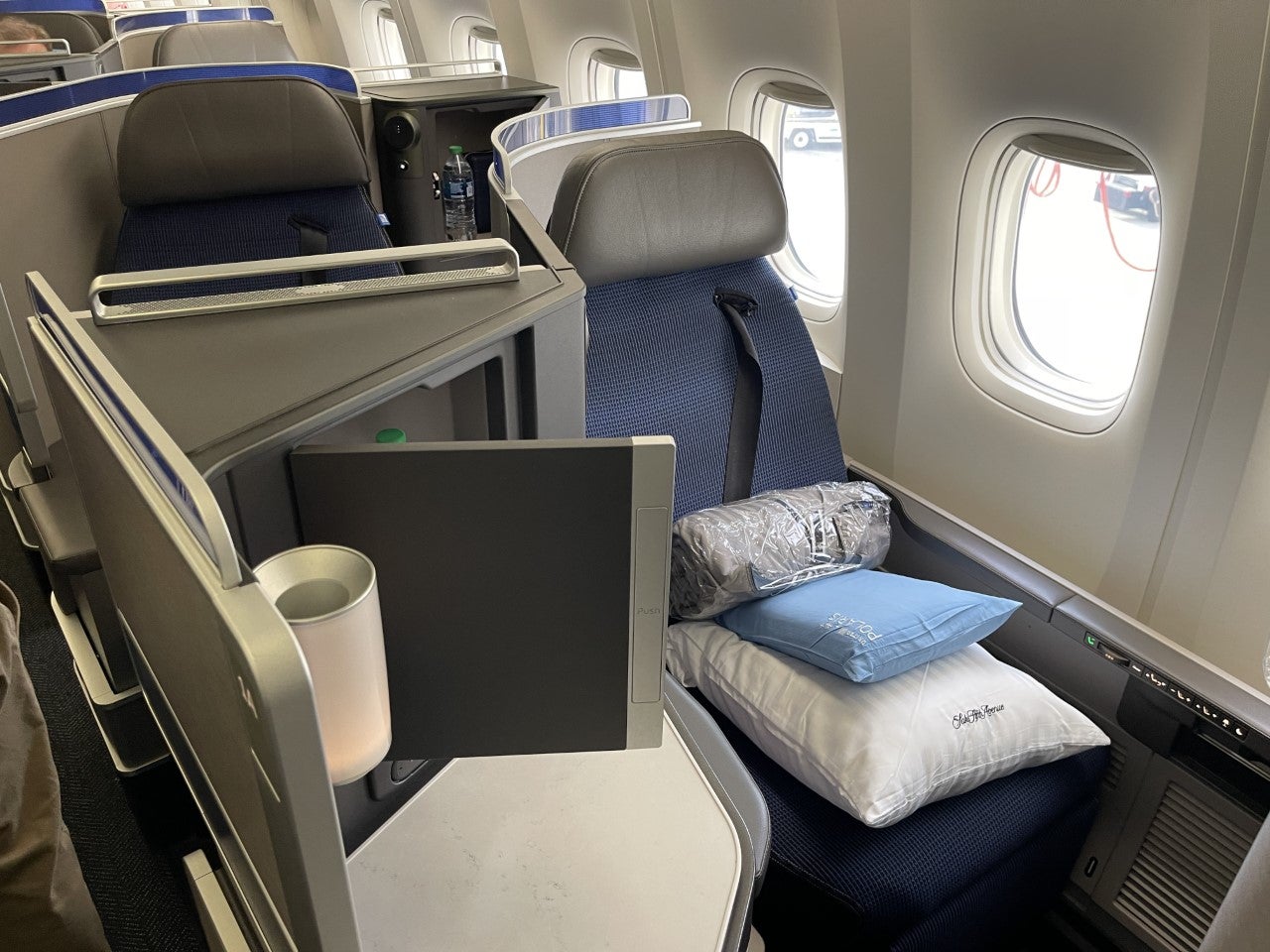 Just finding upgrade inventory is only half of the puzzle. You also need to understand the order in which your upgrade will be processed in case it doesn't clear when you book. United's upgrades are split into two categories:
Instant upgrades at the time of ticketing
United Premier members traveling on the two highest-priced economy-fare classes — Y and  B — are eligible for an instant upgrade when ticketing on select flights (assuming PN inventory is available). For Premier 1K members, this extends to M fares as well.
In addition, customers applying miles or a certificate to move up to the next cabin will also be able to confirm the upgrade instantly when the necessary fare buckets (above) are available.
In my experience, M-, B- and Y-fare economy-class tickets are often more expensive than first-class tickets.
Waitlist upgrades
Overwhelmingly, your upgrade won't clear at the time of booking, so you'll end up on the waitlist for an upgrade. This may not be confirmed until a few days before the flight or may even happen at the gate just before departure. Unfortunately, there are plenty of upgrades that never clear.
For requests on the waitlist, United will clear them in the following order of priority:
Global Services passengers: Regardless of the fare class, United will clear upgrades for Global Services members before any other Premier members.
Premium Plus passengers: Passengers booked in the O, A and R fare classes (which represent United Premium Plus) have higher upgrade priority than those in economy class.
Upgrade type: Those redeeming PlusPoints or miles for an upgrade are prioritized ahead of elite members relying on a complimentary Premier upgrade.
Premier elite status of the traveler: After Premium Plus passengers and upgrade type, elite status is the next tie-breaker. United Global Services members take the lead, followed by Premier 1K, Premier Platinum, Premier Gold and Premier Silver members.
Fare class: For regular economy tickets, the priority order for different fare classes is as follows: Y, B, M, E, U, H, Q, V, W, S, T, L, K, G. Complimentary Premier upgrades on award tickets will be prioritized after the lowest paid fare class.
Chase United MileagePlus Club cardholders and Presidential Plus cardholders.
United Corporate Preferred participants.
Chase United MileagePlus cardholders with $25,000 in annual spending.
Date and time of the request.
Not all of these factors will come into play on every flight. However, if multiple passengers with the same elite status tier request an upgrade, United will move down the list and use fare class as a tie-breaker.
If that doesn't work, the system will continue to the credit card type the passenger holds (if any), spending threshold and, finally, the time the request was submitted.
PlusPoints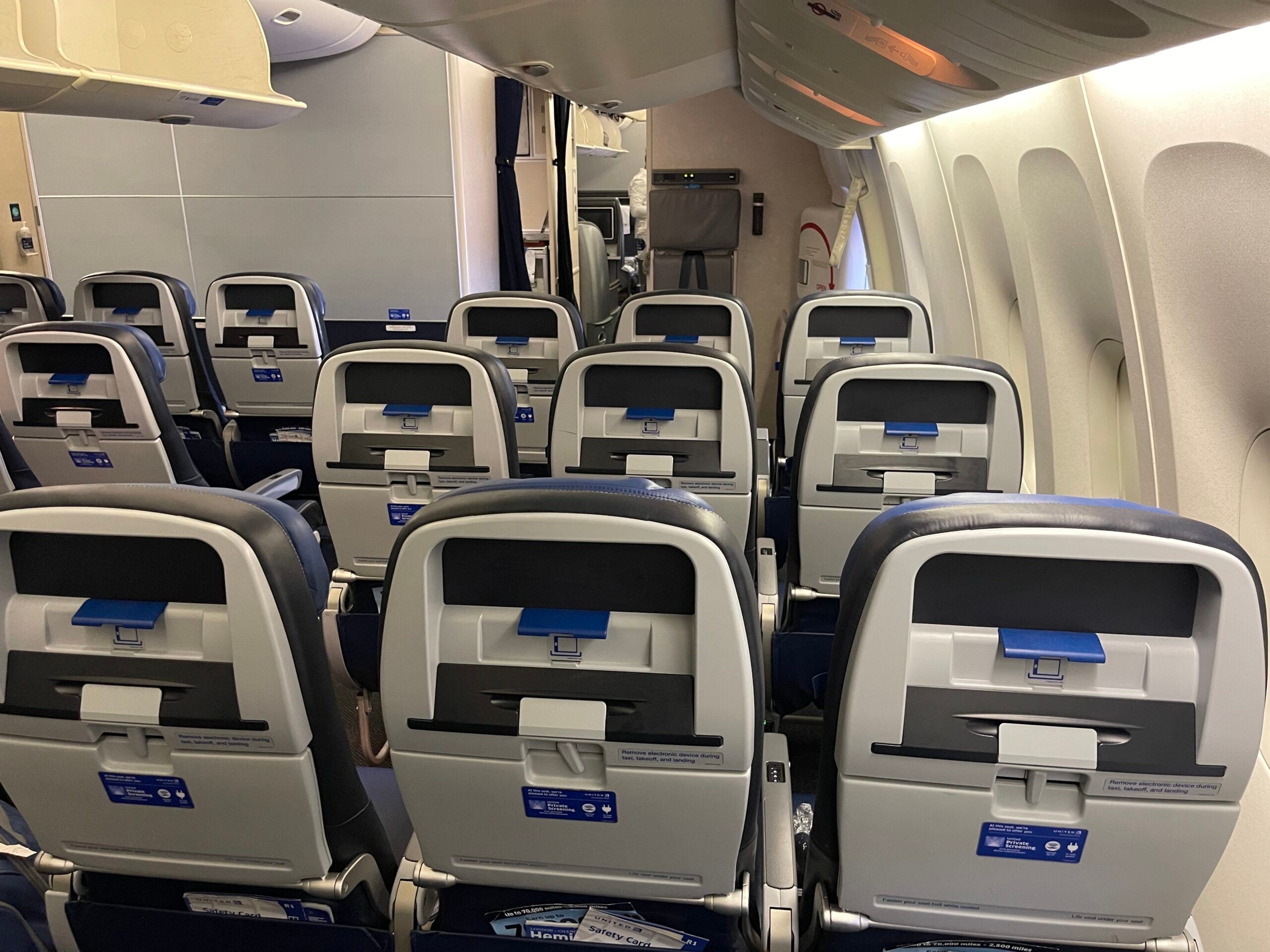 In September 2019, United got rid of its old system using Global Premier Upgrades and Regional Premier Upgrades. United replaced those with the current upgrade certificate currency: PlusPoints.
Here's how you earn PlusPoints:
40 PlusPoints when you reach Platinum.
280 PlusPoints when you reach Premier 1K or Global Services.
20 PlusPoints for every 2,000 Premier qualifying points earned beyond 15,000 (2022) and 18,000 (2023) Premier qualifying points needed for Premier 1K status.
United MileagePlus members who meet the requirements for Platinum status and subsequently qualify for 1K will earn a total of 320 PlusPoints.
PlusPoints can be used for another traveler's reservations. If you want to upgrade your friend with PlusPoints, you'll need to log in to your MileagePlus account and have their six-digit confirmation number handy.
Within PlusPoints, there are two categories and varying cost factors to understand.
Waitlist upgrades
You can use PlusPoints to upgrade in various ways, and we'll cover pricing below. What's important to understand here is that you can use PlusPoints to put yourself on the waitlist, similar to what we described above.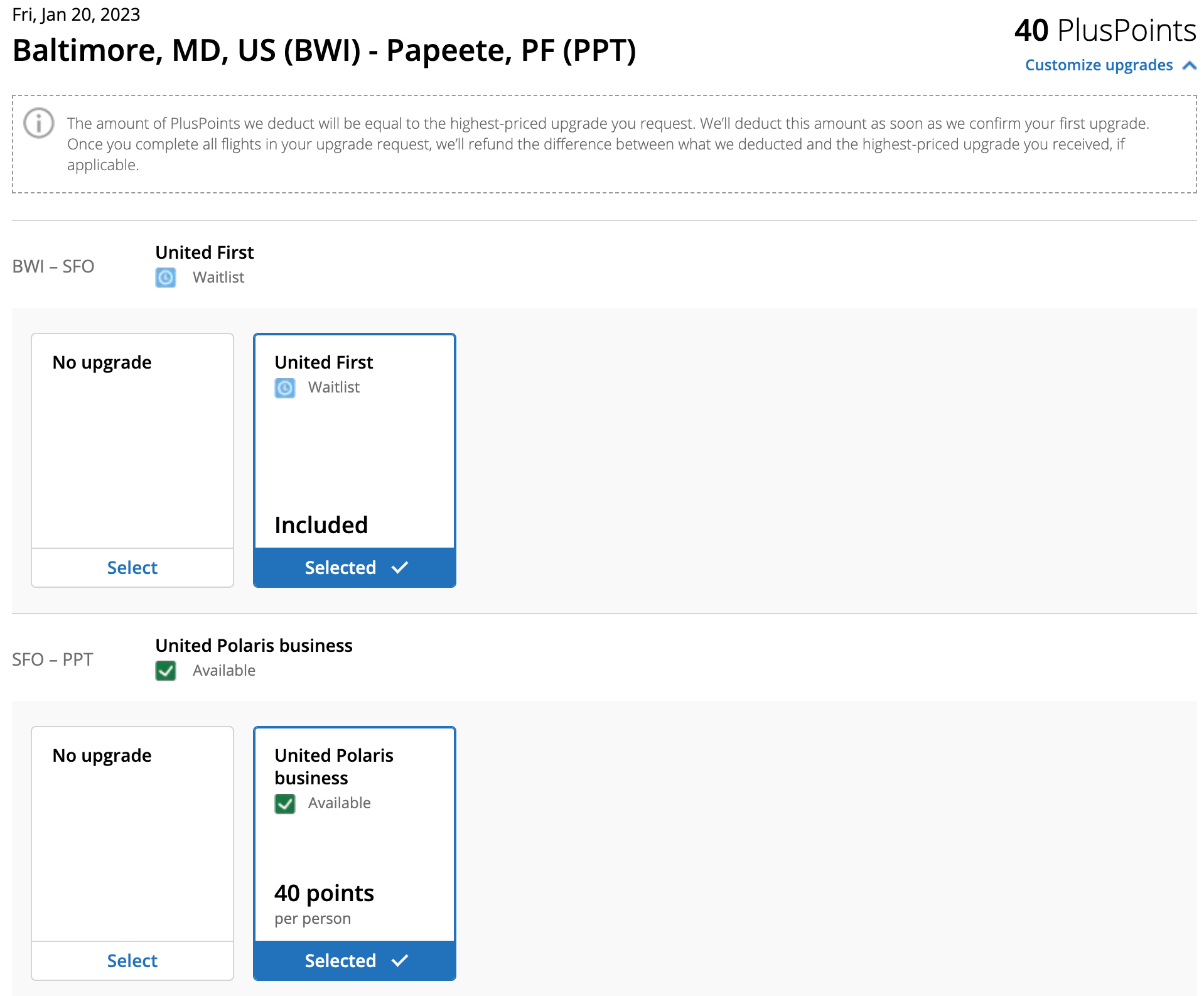 Notice that United informs you of the policy during the request process. Choose the seats you want to request with your PlusPoints and see the relevant prices. You'll only pay with your PlusPoints if the upgrade clears. You can also set different preferences for each leg of your trip.
You'll need the following amounts of PlusPoints for upgrades on international flights with a Polaris cabin (i.e., international flights outside of Canada and Central America):
Economy to Premium Plus: 20 PlusPoints.
Premium Plus to Polaris: 30 PlusPoints.
Economy to Polaris (Y, B, M, E, U, H, Q, V and W fares): 40 PlusPoints.
Economy to Polaris (S, T, L, K and G fares): 80 PlusPoints.
ANA, Copa and Lufthansa eligible economy class to business: 40 PlusPoints.
Skip the waitlist upgrades
While United advertises skip-the-waitlist upgrades exclusively for Premier 1K members, they're few and far between.
If you find one, you can skip the waitlist and upgrade immediately to Polaris business class on long-haul international flights, subject to availability. If your itinerary also includes domestic legs, you'll be waitlisted for those — unless immediate upgrade space is available.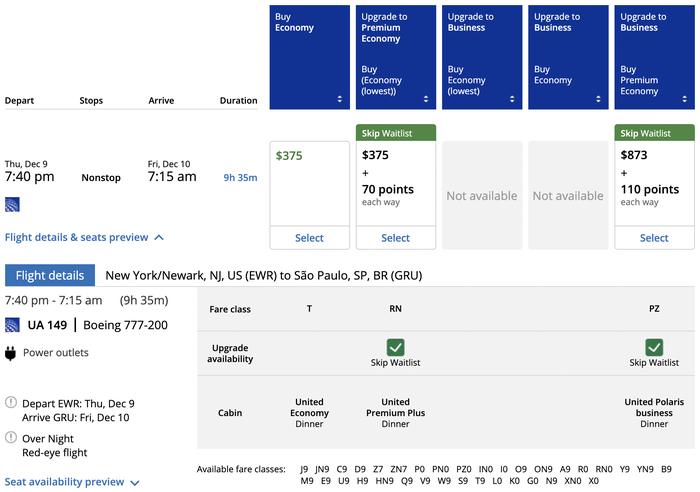 While you'll typically pay 20 PlusPoints to move from economy to premium economy or 40 PlusPoints to get into business, prices to "skip the waitlist" are much higher — they vary by flight, departure date and availability.
Still, they can get as high as 100 PlusPoints (and even higher during peak times) to move from economy to Polaris.
This represents a 250%-275% increase in cost. In addition to the higher costs, you should note that these points are nonrefundable. This means that once the upgrade is confirmed, there's no way to get your PlusPoints back if you need to cancel the flight. They also can't be used to confirm upgrades on other flights if you change your flights.
Thus, upgrading immediately using PlusPoints on certain long-haul flights is possible. As long you're ticketed in the W or higher fare class, this feature will be available to Premium Plus and Polaris, subject to availability. Lastly, this feature isn't available within 30 days of departure.
Related: United makes it harder to earn Premier status, adds new ways to unlock perks
MileagePlus upgrade awards
United also allows you to redeem miles for an upgrade. You can even check the number of miles (and possibly co-pay) required on the airline's upgrade award chart.
For example, TPG points and miles reporter Kyle Olsen has booked a trip with United from San Francisco International Airport (SFO) to Honolulu's Daniel K. Inouye International Airport (HNL).
He booked the cheapest, non-basic-economy ticket in the L fare class. According to United, an upgrade costs 27,500 miles plus $125 one-way. Since he's a Premier 1K member, the $125 upgrade co-pay is waived.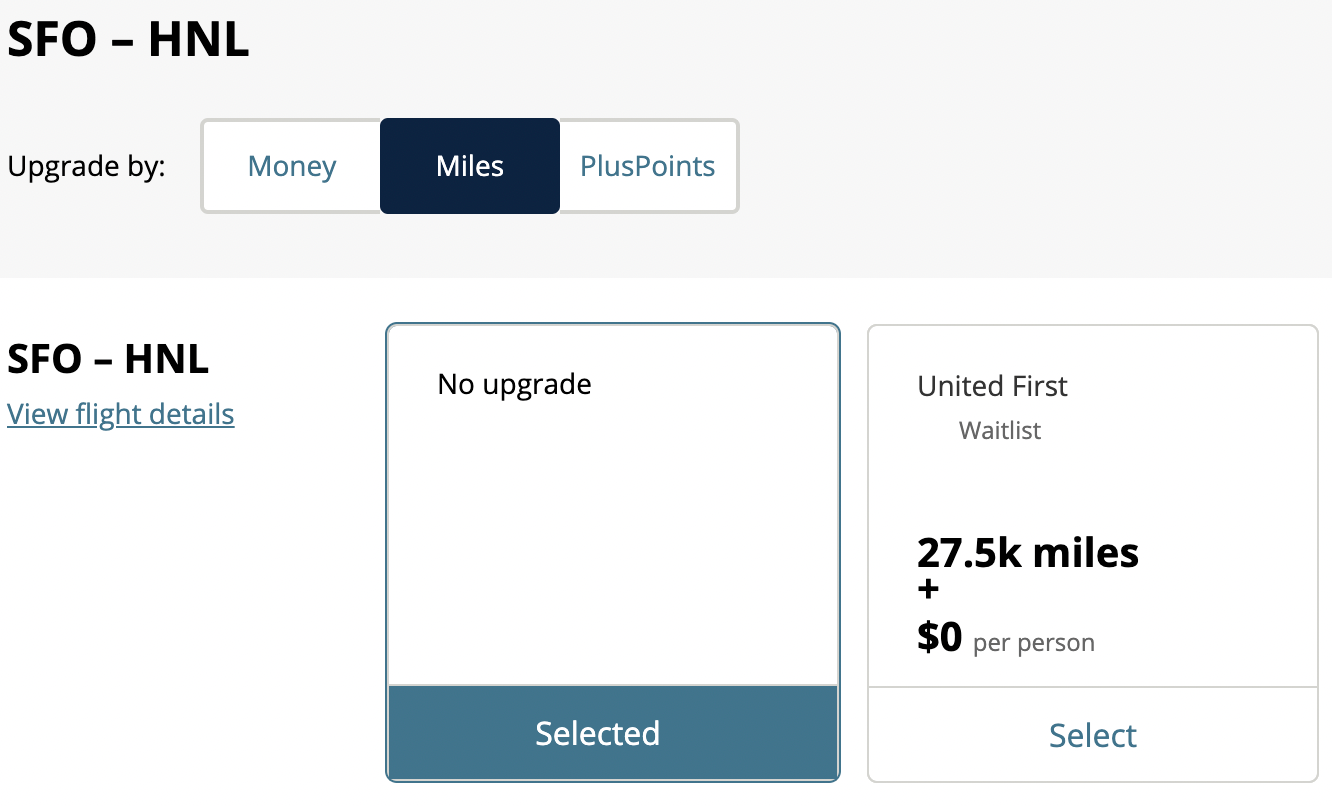 On his flight, though, there is no PZ fare class availability, so he'd be left on the waitlist.
He could have also opted to redeem 20 PlusPoints to be added to the upgrade waitlist or pay $567 for this one-way upgrade.
Since 27,500 United miles are worth $332.75 based on TPG's most recent valuations, it might be worth using miles instead of paying cash, but in all honesty, it's unlikely an upgrade would clear on this flight unless you pay cash to confirm it.
You can request these upgrades when purchasing your ticket or after purchase by clicking on "Manage your reservation" and clicking the "Upgrade cabin" button at the top of the screen.
MileagePlus upgrades are valid on most paid tickets on United-operated flights, excluding basic economy tickets, if seats are available.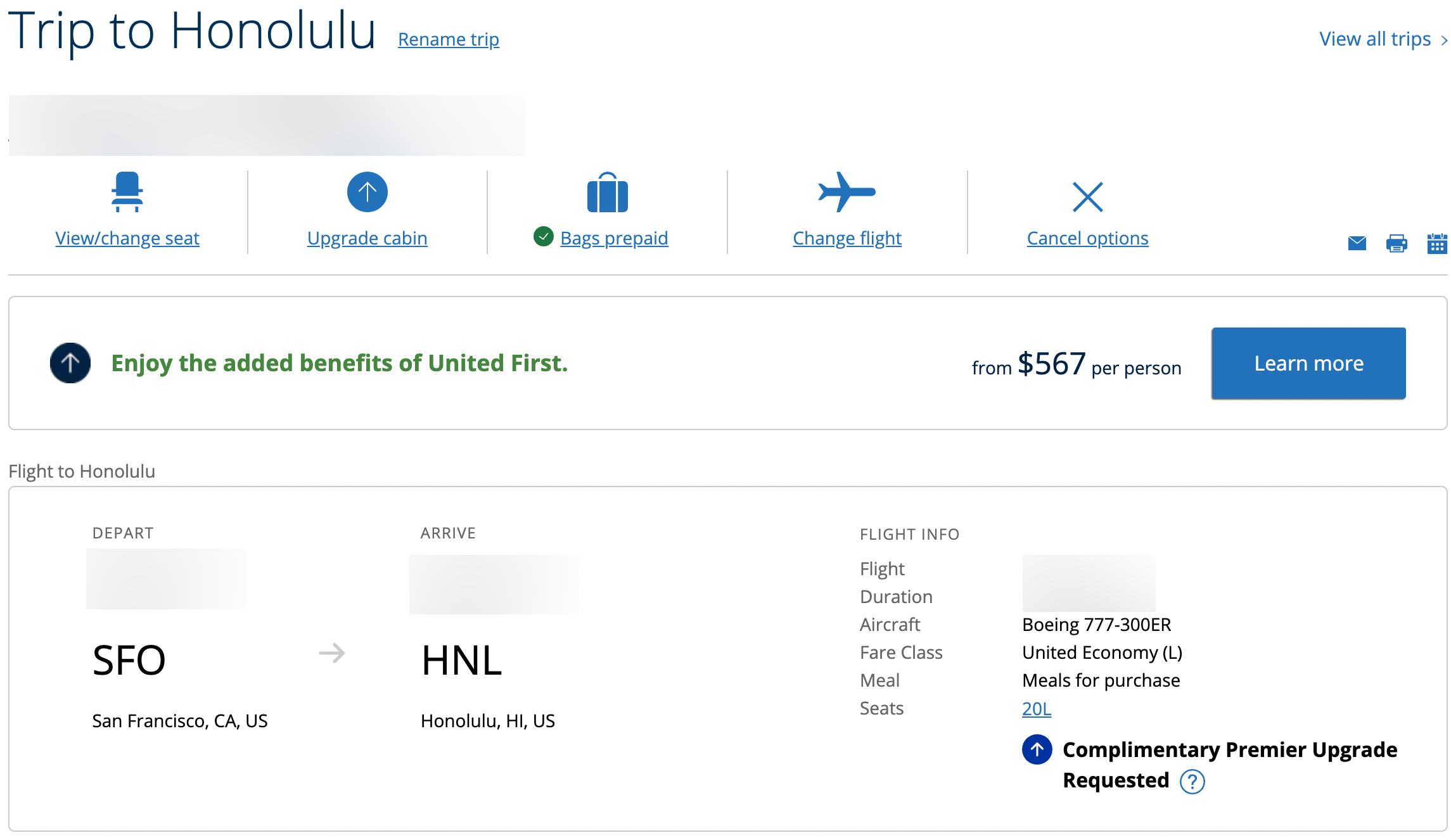 Kyle reserved a Premium Plus seat at no additional cost on this particular flight using this hack.
Related: Still needs work: A review of United Premium Plus on the Boeing 787-10
Complimentary Premier upgrades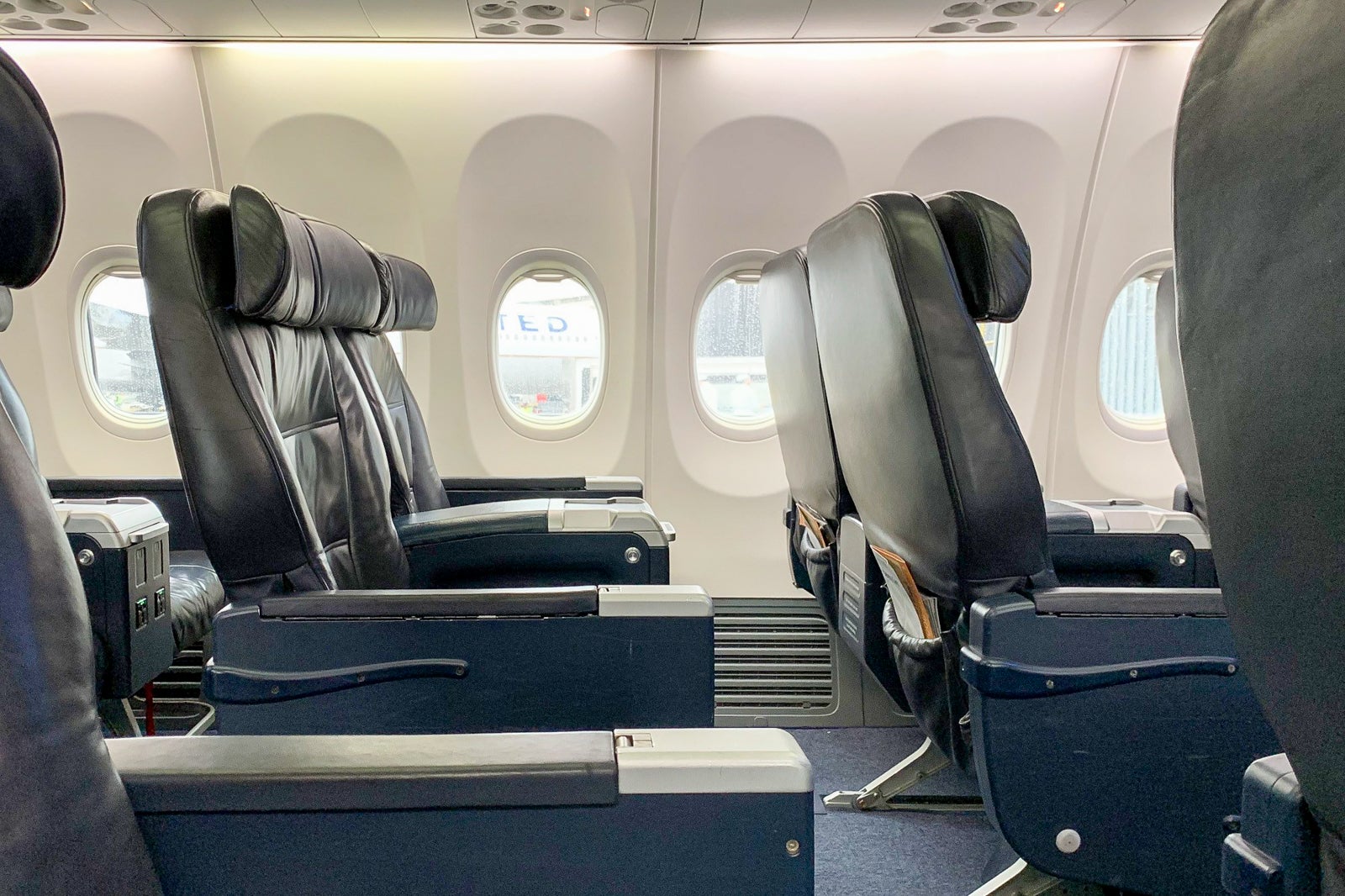 United is rather generous in making complimentary Premier upgrades available to members with every tier of Premier elite status. This includes one companion traveling on the same reservation — even for lowly Silver elite members like myself.
CPUs will be automatically requested for you on all eligible flights, which are paid tickets on United- and United Express-operated flights (excluding basic economy tickets) in the following regions:
Continental U.S. (excluding premium, transcontinental services).
Hawaii (West Coast departures only).
Alaska.
Canada.
Mexico.
Central America.
The Caribbean.
Oceania (excluding Tahiti).
If you're traveling to Hawaii, complimentary upgrades are only available on flights from California — specifically Los Angeles International Airport (LAX), John Wayne Airport (SNA) or San Francisco International Airport (SFO).
Suppose you're traveling on United's 11-hour flight from Newark Liberty International Airport (EWR) to Honolulu or departing from any of the carrier's other hubs. In that case, you'd need to redeem miles or use PlusPoints (discussed below).
The same applies to the carrier's nonstop, premium transcontinental flights — from Newark or Boston Logan International Airport (BOS) to Los Angeles or San Francisco.
As noted above, select elite members are eligible for instant upgrades when booked into the highest fare classes, as long as there's upgrade inventory available. If you aren't upgraded instantly — or are booked into a lower fare class — complimentary upgrades, in theory, begin to clear based on your elite status at the following windows:
Premier 1K: 96 hours/four days before departure.
Premier Platinum: 72 hours/three days before departure.
Premier Gold: 48 hours/two days before departure.
Premier Silver: Day of departure.
Award tickets are normally not eligible for CPUs, but you can circumvent this rule if you hold a United cobranded credit card.
Related: What is United Airlines' elite status worth?
Bottom line
United offers several options for upgrading your flights to a more comfortable seat. Most of these options are benefits for Premier elite members — as you would expect.
Even if you don't fly United frequently enough to earn elite status, you should still be able to upgrade your trip with cash or miles.
Always check upgrade inventory first, as the carrier is notoriously stingy at opening up inventory — especially in advance.
Additional reporting by Kyle Olsen.