The Last Of Us: Everything We Know So Far About HBO's Anticipated Adaptation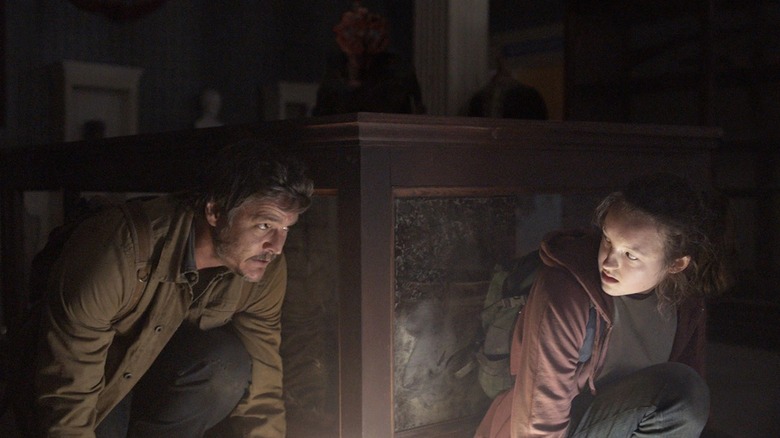 To say Naughty Dog hit a home run with "The Last of Us" is a bit of an understatement. It's commonly held as one of the best narrative video games ever made and it actually still lives up to that hype nearly 10 years later. Complex characters, cool monsters, a genuinely touching central father/daughter relationship and a narrative that constantly makes you question how much of your morality you're giving up in order to survive and protect the people you love.
"The Last of Us" won dozens upon dozens of awards, including from unlikely places like the Writers Guild of America, and was a massive success for Playstation, which has an exclusivity deal with its developer.
Because this game is so narratively rich and cinematic it was only a matter of time before someone dared to attempt a live action adaptation — and the talent that has been drawn to this particular story is AAA level.
When And Where To Watch The Last Of Us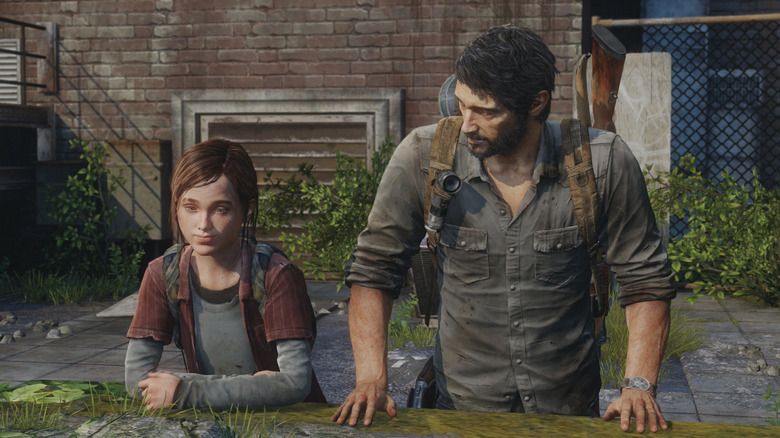 Well, I have good news and bad news for you here. The good news is "The Last of Us" is getting the prestige treatment and will be on HBO and HBO Max (or whatever the Brundlepod mish-mashed monstrosity of a streaming service we'll have once all the Warner Bros./Discovery merger dust has settled).
HBO has put a lot of money into the series. We're talking "Game of Thrones" kind of money. Reportedly this 10 episode first season cost over $10 million per episode, but that kind of comes with the territory when you're setting your show in a post-apocalyptic world, especially considering this story is essentially a walking road trip across the U.S. with the devastated remains of society as your backdrop.
The bad news is that we don't have a definitive release date yet, but we do know that it WON'T premiere in 2022. Shooting is done and now the long post-production process is going full steam ahead, but we won't be seeing the adventures of Joel and Ellie until 2023.
What We Think The Last Of Us Will Be About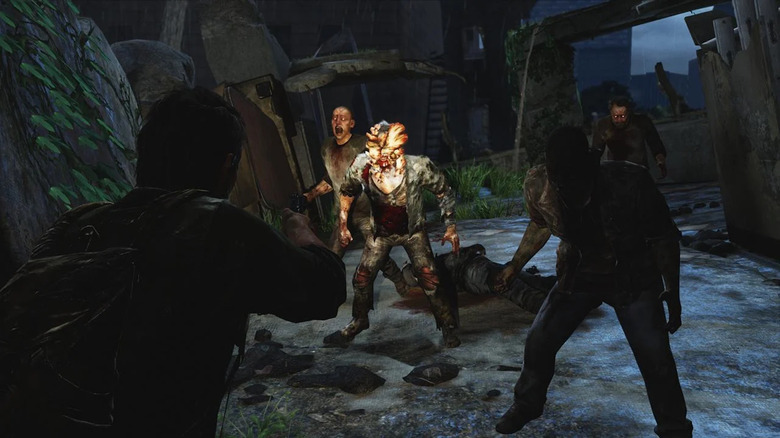 All indications are that the show will follow the events of the first "Last of Us" game. We see that in casting announcements, officially released photos and some sneaky Instagram updates from the cast.
The story of the video game follows a gruff smuggler named Joel. He's had a hard go of things, trusts nobody, and is about as closed off to emotion as a human being can be. He has to be to survive the world he's in — at least, what's left of it decades after the outbreak of a fungal infection turned people into creepy zombies. Human society is largely military controlled, reigning through strict rules and fatal punishments, though a resistance movement called the Fireflies has risen up to fight it.
Now, Joel isn't a freedom fighter. The little we know of his backstory is filled with tragedy. He's a survivor and his survival mechanism isn't just being good with a shiv or knowing how to scrounge for supplies, it's how he closes himself off from caring.
One of the main reasons for this is because of a loss he experienced at the beginning of the outbreak, a scene we know was shot since we've seen Instagram evidence of it.
The Fireflies task Joel with smuggling a tween girl named Ellie out of the militarized quarantine zone and to a group of scientists who believe she carries with her the cure for the infection that has crippled the world.
Both the game and the upcoming series appear to have the same narrative structure. That being these two unlikely companions traveling across the country and surviving attacks from your normal desperate post-apocalyptic folks as well as rabid zombies with mushrooms growing out of their faces.
What We Know About The Last Of Us Cast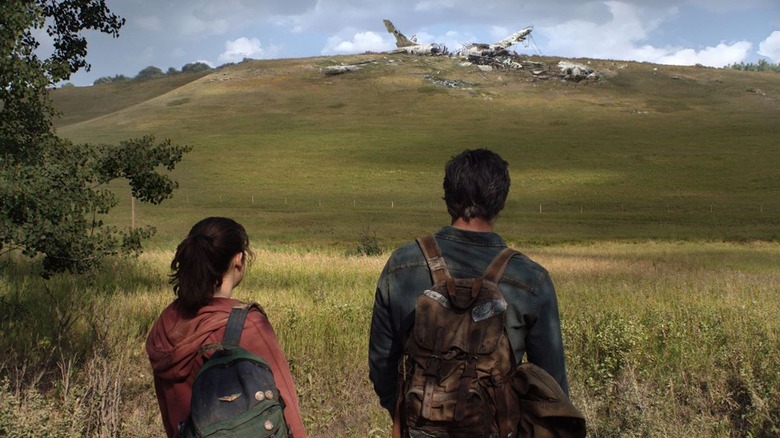 HBO's big bucks aren't just going towards sweeping VFX landscape shots, they've also assembled a hell of a team to tell this story, namely Pedro Pascal playing Joel and Bella Ramsey playing Ellie.
Pascal, of course, is famous as the title character in "The Mandalorian" and Bella Ramsey damn near won the whole world over as Lyanna Mormont in "Game of Thrones," one of the only wholly decent characters in that whole dang story. Girl warrior? Takes no crap? Chooses the side of right versus the side of safe? Check, check, check. We stan Lady Mormont in these parts.
Both actors are perfect for their respective roles. Mando and Joel are a whole lot alike as characters. They're ruthless when we meet them and a child helps melt their cold, cold heart and gives them something of value to fight for. And Ellie and Lady Mormont are both no BS types.
Casting that closely can be too on the nose, but sometimes it just makes sense. And this time it just makes sense.
"Terminator: Dark Fate" and "Agents of SHIELD" star Gabriel Luna also plays Tommy, Joel's brother who once ran with the Fireflies and might be able to help Joel and Ellie on their quest to find them.
Some Familiar Voices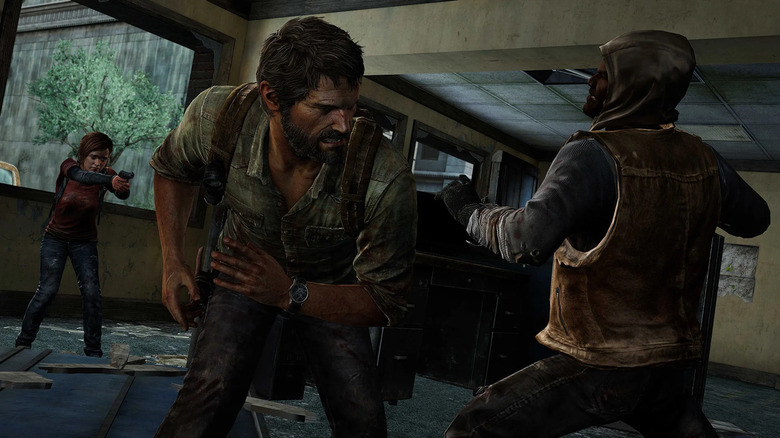 Also of interest is the fact that the creative time behind the show is bringing a lot of the voice cast back, even if they're not playing the same characters. We know, for instance, that Troy Baker and Ashley Johnson, who played Joel and Ellie in the games, are in the series in unspecified roles. Could be major players, could be cameos, we don't know!
Same for Jeffrey Pierce, who voiced Joel's brother Tommy in the game. We know he's in the mix, reportedly playing a rebellious character in the quarantine zone named Perry.
Now, we do have at least one of the video game's voice actors playing their role from the game and that's Merle Dandridge who voiced Marlene, the leader of the Fireflies and the one that sets Joel and Ellie on their quest. She will be playing Marlene in the live-action adaptation as well.
Taking A Look At The Supporting Cast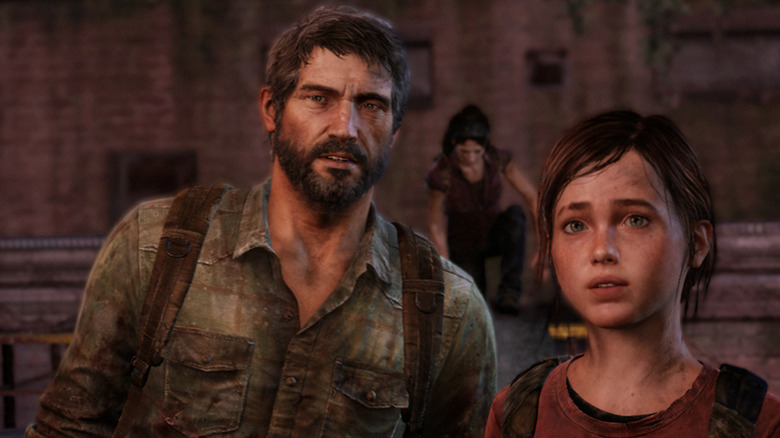 Other folks we know are in the cast: Nico Parker ("Dumbo"), Anna Torv ("Fringe"), Storm Reid ("The Invisible Man"), Con O'Neill ("Chernobyl"), Nick Offerman ("Parks and Recreation"), Murray Bartlett ("White Lotus"), Graham Green ("Dances with Wolves"), Elaine Miles ("Smoke Signals"), Natasha Mumba ("The Handmaid's Tale"), Lamar Johnson ("The Hate U Give"), and a young newcomer named Keivonn Woodard.
The latter two, Johnson and Woodard are playing Henry and Sam, brothers who encounter Joel and Ellie on their trip. A lot of the folks Joel and Ellie encounter in the wild aren't good people, but, in the game at least, Henry and Sam are interesting parallels to our leads. They've got similar ethics and are just trying to survive. Woodard, it should be noted, is a deaf actor, which adds an interesting twist to the previously established character.
Also interesting that Storm Reid is playing Riley, a character who isn't in the original game, but one we discover via a prequel DLC addition called "The Last of Us: Left Behind" which gives us a little backstory for Ellie and the budding romance she has with her best friend, a girl named Riley. If Riley is cast, especially with an actor as good as Reid in the role, then that backstory is likely to be a substantial piece of HBO's puzzle.
Nick Offerman and Murray Bartlett are interesting as well because they're playing characters from the game, however one of them being alive indicates a major change. The two are kind of prepper partners in the game, but when you're playing and come across them, one of them isn't around anymore. Their backstory together, though, is uncovered through notes you find and it's clear the storytellers are expanding on that in some way in the series.
What We Know About The Last Of Us Crew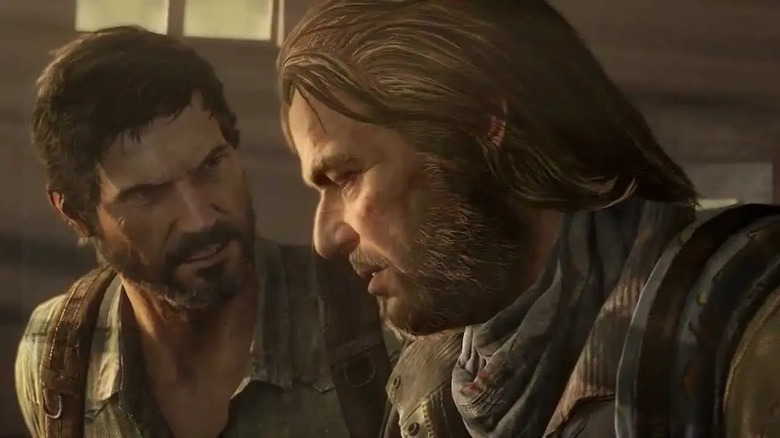 Speaking of the storytellers, the last piece of the puzzle is the behind the camera talent. Craig Mazin of "Chernobyl" fame (and also the co-host of one of my favorite podcasts, "Scriptnotes," I might add) is the showrunner and he's working hand in hand with Neil Druckmann, the creative director behind "The Last of Us" game at Naughty Dog.
Mazin's a razor sharp guy so I trust him to cut to the core of the game to recognize what will work in live action and what needs to be tweaked. Druckmann is a bit of a wild card. He's directing some episodes of this series as well and while he is untested in the live action world, he was responsible for the direction of the actors in the cut scenes for the video game and he knocked that out of the park.
Other directors involved are Kantemir Balagov ("Beanpole"), Peter Hoar ("Doctor Who"), Ali Abbasi ("Border"), Jeremy Webb ("Legion"), Liza Johnson ("Room 104") and Jasmila Zbanic ("Quo Vadis, Aida?").
What you have there is a good mix of longtime TV directors and a new crop of cutting edge filmmakers whose work is largely character-driven and, yes, kinda weird. If you've seen "Border" then you know Abbasi is the furthest thing from a bland director.
In fact, on an episode of "Scriptnotes" a while back, Mazin spoke about trying to get "Saint Maude" director Rose Glass for "The Last of Us" but scheduling didn't work out.
Could HBO Break The Video Game Adaptation Curse?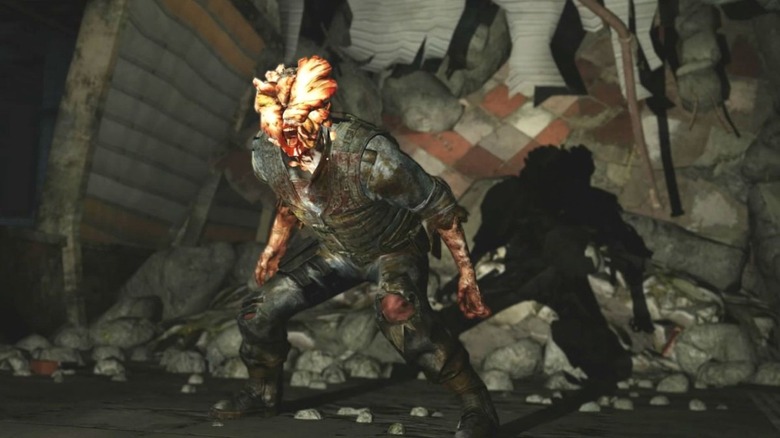 However "The Last of Us" turns out, we can already tell a few very important things. One, with the original creator in the mix and one of the smartest screenwriters in the business at his side we know the source material isn't just something to be mined for cool moments. If it was just Druckmann at the helm I'd be nervous that he could be too slavish to what he's done in the video game space, but Mazin is a nice creative countermeasure to ensure that the already cinematic game isn't just photocopied into a different medium.
Secondly, the cast is filled to the brim with great actors. Some of them are famous, some of them are not, but it's clear that they're attracting top talent with this project, so I have to believe the writing is as solid as I'd hoped it'd be with that team.
And finally, this is HBO we're talking about here. They're not infallible, but they put real money into world building and invest in the shows they believe in, so we're not going to get a budget version of this epic game.
Video games have not had the Hollywood breakout that comic books did. It's only a matter of time before someone makes the "Spider-Man" of video game movies that makes everything kind of click into place. "The Last of Us" has the potential to be the first truly great video game adaptation at a level of something like "The Dark Knight."
It's always possible lightning can't be captured in this particular bottle, but all the pieces are there for HBO's "The Last of Us" to be something truly special.
Read this next: The 15 Most Anticipated Comic Book Movies And Shows Of 2022, Ranked
The post The Last of Us: Everything We Know So Far About HBO's Anticipated Adaptation appeared first on /Film.