The Best TV Episodes Of 2022, Ranked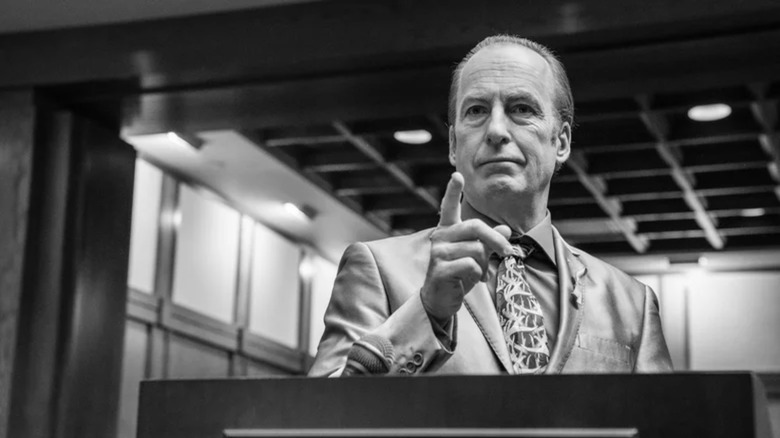 At this point, saying that 2022 has been a good year for TV would be like saying water is wet. There's more TV than ever before, which means that if you thought it was anything but a great year for the medium, you simply haven't been watching enough of the good stuff. We're not blaming you, as the total saturation of the format also means it's tougher than ever to decide what to watch. Luckily, we've got you covered with a countdown of the year's best episodes, a list that includes comedies, dramas, fantasies, horror shows, and everything in between.
While some of the year's best shows -- like "Abbott Elementary," "Hacks," or "Star Trek: Strange New Worlds" -- aren't represented here, it's simply because their episodes were too uniformly great to choose just one. But the shows that did make the cut each find a way to transport, inspire awe, or otherwise move audiences over the course of an hour, give or take. Movies are wonderful, but TV will always have something that they don't: the potentially perfect payoff of that unique little unit of measurement known as an episode. Here are the 20 we loved most in 2022.
20. Atlanta, Work Ethic!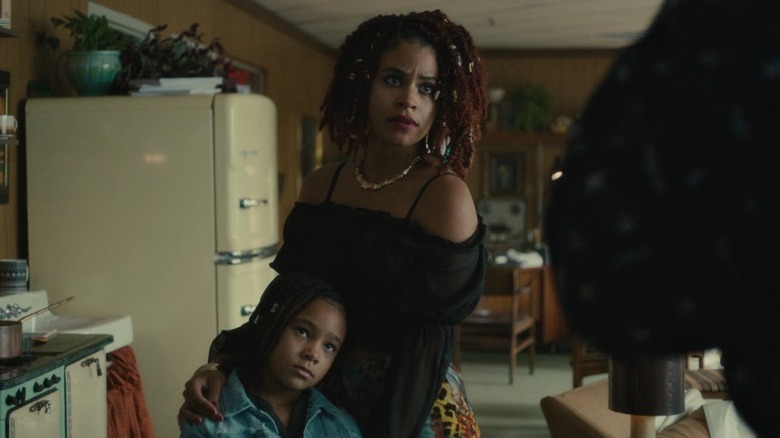 When Donald Glover's brilliant, surreal series came back from hiatus after several years off the air, it wasn't initially the return to (admittedly too-perfect-to-live-up-to) form many fans had hoped for. The show's Europe-set third season was partially a bizarre bust, one that amplified the series' latent problems and pushed its knack for alienation to new extremes. But the show released two full seasons this year, and its fourth and final batch of episodes was full of indelible one-offs that brought the show home.
"Atlanta" season 4 has plenty of hits, from an off-the-wall fake "A Goofy Movie" documentary to an appropriately mysterious finale, but few episodes are as incisive and satisfying as "Work Ethic!" The rare Van-centric episode that lets Zazie Beetz's character find clear purpose, "Work Ethic!" sees her take her young daughter Lottie (Austin Elle Fisher) to a TV set, where Van plans to do some guest acting work. Soon, little Lottie gets swept up in a disturbing and seemingly endless production cycle, plucked from set and put into the spotlight by an elusive figure known only as Mr. Chocolate (Donald Glover).
The episode is a cutting commentary not just on child stardom and Hollywood exploitation, but on a very specific type of filmmaker. Mr. Chocolate's harried production schedule, seemingly unlimited industry power, and fondness for saddling Black characters with unflattering tropes all call to mind common criticisms against Tyler Perry. It's not surprising that "Atlanta" would go there, but it is surprising that the show forgoes its usual destabilizing end note in favor of a well-earned happy ending for Van and Lottie. It's also one last showcase for Beetz, who has been the show's secret weapon for years.
19. Guillermo Del Toro's Cabinet Of Curiosities, The Autopsy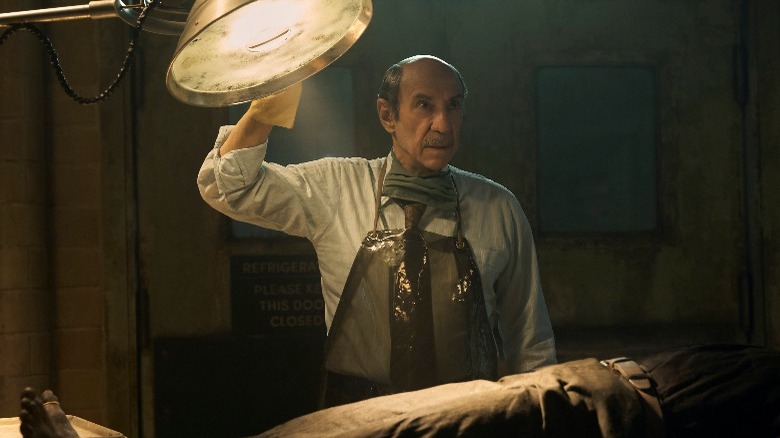 The premiere season of Guillermo del Toro's "Cabinet of Curiosities" is a treasure trove not just of curiosities, but of creepy delights. With a broad range of stories and a spotlight on horror filmmakers (Jennifer Kent, Ana Lily Amirpour, and Panos Cosmatos are among the directorial slate), the series has a little something for everyone. But its third episode, directed by "The Empty Man" writer-director David Prior, is a stone-cold hit no matter which way you slice it -- and there's plenty of slicing involved.
"The Autopsy" starts as a slow-burn thriller and escalates into a cosmic, bloody, visual knockout. Glynn Turman plays Sheriff Craven, a small-town cop who calls in his dying friend Dr. Winters (F. Murray Abraham) to perform autopsies in the wake of a strange mining disaster. Things only get freakier from there. "The Autopsy" initially has the trappings of a finely crafted mystery, but it morphs into something gutsier and more unpredictable. It's gorgeous the whole time, though, with inspired visuals that pull from classics like "The Exorcist." The two veteran actors are excellent opposite scene-stealer Luke Roberts, whose character is utter nightmare fuel.
18. The Lord Of The Rings: The Rings Of Power, Udûn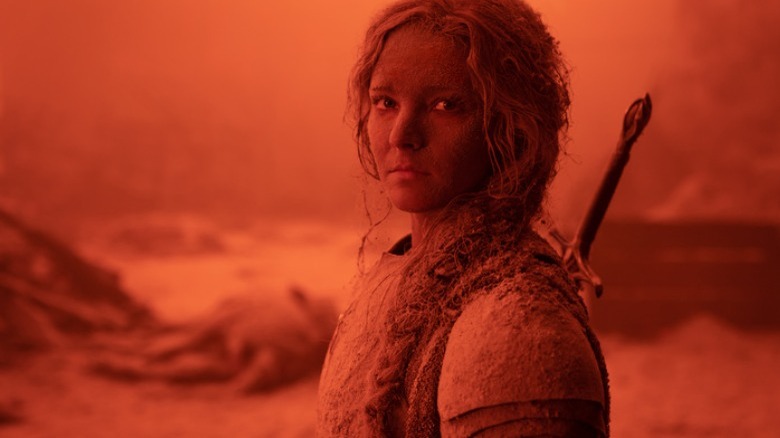 Fans of J.R.R. Tolkien's "The Lord of the Rings" had no idea what to expect from Prime Video's new prequel series before it debuted this fall. After all, the series was a project from first-time showrunners, and pulled not from Tolkien's trilogy but from other texts in his bibliography. All they knew for certain is that the show had a massive price tag, and hopefully, it would deliver a story with a scale to match.
When "The Lord of the Rings: The Rings of Power" did arrive, it was with a slow and steady pace that tested viewers' attention spans, but the saga stayed enjoyable thanks to its intriguing, well-cast new group of characters and a gorgeous, cinematic design that left us with almost painful pretty imagery to cling to when the plot meandered. Still, when the show finally did kick into high gear in the surprisingly climactic "Udûn," it turned into an action-packed hour that never stopped moving.
The battle-heavy episode would've already been an achievement even if it ended 10 minutes before it did, but "Udûn" instead chose to go out with a massive bang -- literally. As various characters recover from battle and brace themselves for what's to come, their world is rocked by the sudden, catastrophic explosion of a nearby volcano. It's a harrowingly realistic and awe-inspiring sequence, an achievement in filmmaking that blows a hole in the dividing line between the show's idyllic Second Age setup and its likely much darker future. Mt. Doom really knows how to make an entrance.
17. The White Lotus, Arrivederci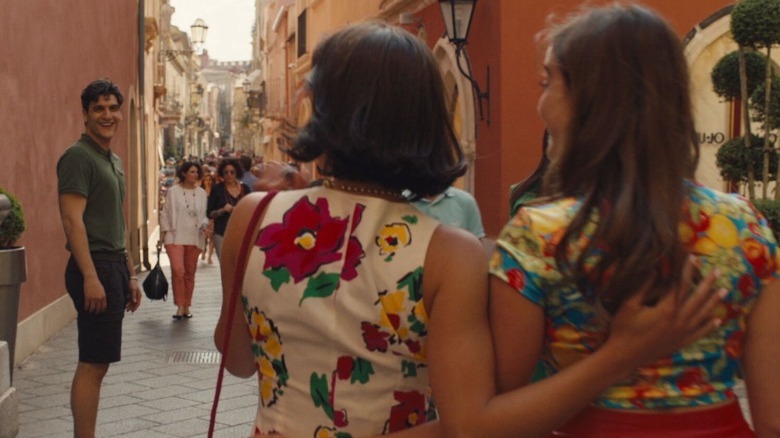 The second season of Mike White's "The White Lotus" mirrors the first in intriguing ways. Some of the characters who populate the show's Sicily resort, from the unprofessional, gay boss to the intimidatingly confident pair of young girlfriends, at times feel in kinship with White's first batch of vacationers. Yet as the excellent Italy-set season of "The White Lotus" gets into full swing, it's clear that if anything, the first go-round was an extremely compelling rough draft.
The two seasons may start out as fraternal twins, but by the time the show reaches its finale, revealing the murder plot that led to a heap of dead bodies in the Ionian Sea, the second installment has also distinguished itself as something new -- and perhaps less scathing. "The White Lotus" season 2 isn't about money so much as desire, and White ultimately goes easier on his guests this time around. After all, rich weirdos fall in love too!
The show's not-so-self-aware Zoomers exchange phone numbers at the airport before they leave, their dangerous dalliances having taught them that they don't need as much excitement as they thought. Dom (Michael Imperioli) wins his wife over, at least a little bit, while the two cracklingly antagonistic couples end up more in love than ever. "Arrivederci" is a series of mostly happy endings and a few hilarious bad ones. As tough as it is to see Jennifer Coolidge's Tanya go, the actress is firing on all cylinders during a sendoff that sees her go out guns a-blazin' after dropping at least a dozen perfect line deliveries. With a cast this good, it's hard to check out of The White Lotus, but White delivers a pitch-perfect ending complete with a win for resourceful locals Lucia (Simona Tabasco) and Mia (Beatrice Grannò).
16. The Rehearsal, Orange Juice, No Pulp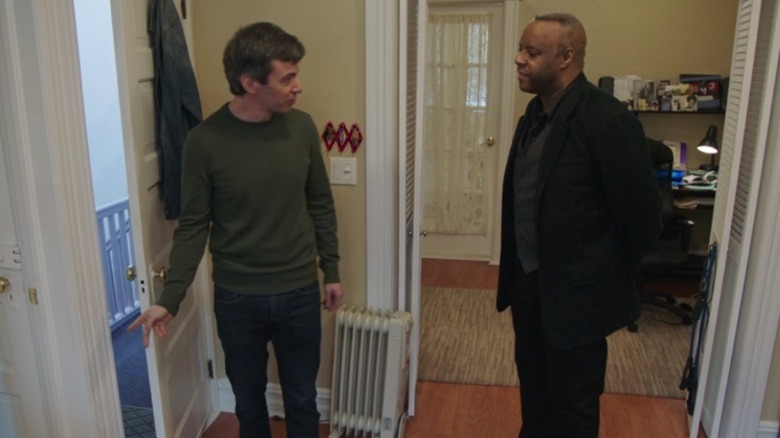 Nathan Fielder's grand docu-fiction experiment is best watched as a whole, as each of its six episodes ups the ante for the comedian's project in odd and mind-blowing ways. And while the show's first episode is in no way emblematic of just how alienating the series will become -- it introduces us to a premise that quickly becomes obscured in favor of Fielder's stranger pursuits -- it's still a brilliant and hilarious half hour of television.
In "Orange Juice, No Pulp," Fielder helps a trivia-loving New Yorker named Kor confess a long-standing lie to his friend and trivia teammate. Along the way, the series' mastermind builds a scale replica of a bar, sends someone undercover to learn to mimic the target, and not-so-stealthily implants a set of trivia answers into Kor's mind (the gunpowder punchline is as funny the tenth time you hear it as it is the first). While the nature of Fielder's profound meta project will continue to reveal itself over time, this first attempt at "rehearsing" everyday interactions is a creative and surprisingly emotional testament to the lengths any of us might go to in order to simply feel understood.
15. Our Flag Means Death, The Best Revenge Is Dressing Well
By now, the "Our Flag Means Death" cat is out of the bag. HBO Max's massive sleeper hit marketed itself as a goofy pirate comedy, and it is, but that was admittedly a Trojan horse. Series creator David Jenkins reimagines the Gentleman Pirate Stede Bonnet as a sweet, hapless man with all the comedic charms of Rhys Darby, while his high seas companion Blackbeard (Taika Waititi in a subtle performance) uses a swaggering persona to cover up his own vulnerabilities and yearnings. When the pair meet, it's with an instantly explosive chemistry that throws audiences for a loop, but it's around the season's midway point that Jenkins' vision starts to become clear.
In "The Best Revenge is Dressing Well," the pair attend a party thrown by French aristocrats, with infamous criminal Ed posing as an accountant. Some excellent, destructive hijinks ensue, thanks in part to a pair of unbearable lover-siblings played by guest stars Nick Kroll and Kristen Schaal. But the episode turns tentatively romantic when Ed and Stede return to their ship and share an intimate moment in the moonlight. Wait, are they quietly healing their childhood traumas together right now? Did they just almost kiss?! "You wear fine things well," Stede tells Ed, before the magnetic moment passes and the pair go their separate ways.
Not only is "Our Flag Means Death" actually a beautifully realized queer rom-com, but it's the kind of profoundly shippable series that will take over your brain entirely if you let it, inspiring rewatches and a level of viewer investment that's exceedingly rare in this over-saturated TV landscape. That moonlit moment is just a starting point for the star-crossed pirate lovers, but it's a damn good one.
14. Yellowjackets, Sic Transit Gloria Mundi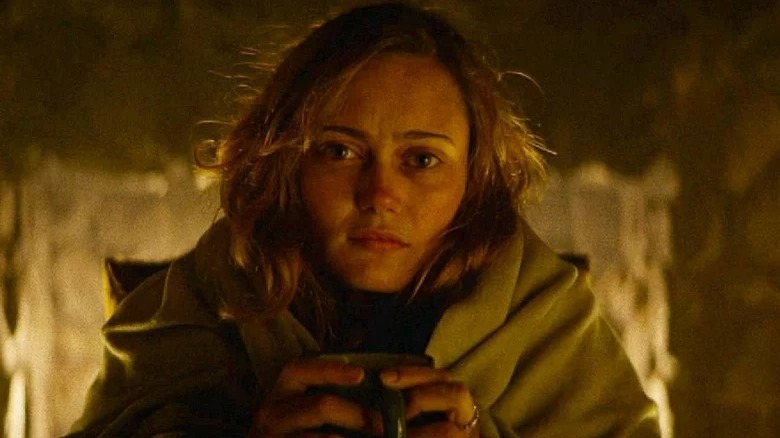 All through its first season, "Yellowjackets" fans buzzed about where the thrilling new series about teen girl plane crash survivors might be headed. Would the teammates really become cannibals? Who was the Antler Queen? What other survivors might be out there in 2021? We were starved for answers, and when the season finale came around, we ate better than we could have imagined.
The theory-happy, ever-growing fandom around "Yellowjackets" felt like an echo of the glory days of "Lost," but "Sic Transit Gloria Mundi" learned from the mistakes of its sometimes overly-mysterious predecessors, packing the hour full of questions, answers, and cliffhangers galore. In the present day, the Yellowjackets cover up a murder and attend their high school reunion, where in the past, the first snowfall and a petty argument leaves one girl dead and several of the others ready to bow down to a new religion.
As if that's not enough, the show also gives us: poisoning, a dead dog shrine, threats of bodily harm, a kidnapping, an unresolved pregnancy, and the return of one of the team's most unstable members. It's a wholly satisfying nail-biter of an episode that leaves us with a dozen different things to scream about during the show's off-season.
13. Pachinko, Chapter Four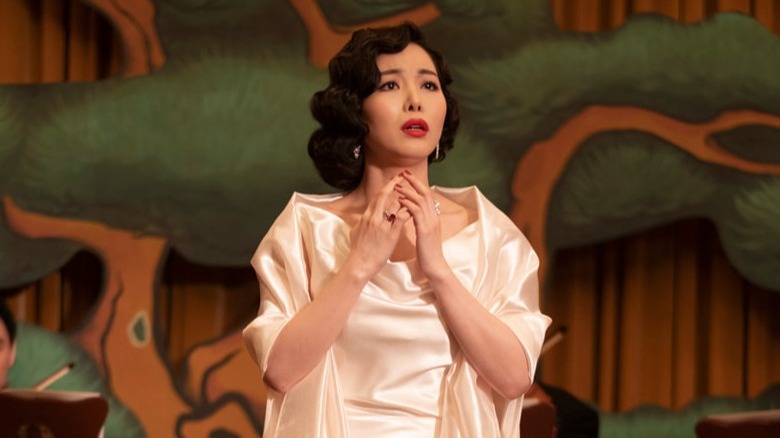 The story of "Pachinko" is both sweeping and personal, and never moreso than in its fourth episode. The Apple TV+ series based on Min Jin Lee's book is an epic tale about multiple generations of Korean family members impacted by 20th century Japanese rule. In its first three episodes, directed by "Columbus" filmmaker Kogonada, viewers learn about Sunja (Youn Yuh-jung, played by Kim Min-ha as a teen), an underestimated Korean woman who becomes pregnant by a man who won't marry her, and engaged to a priest who wants to take her to Japan.
By the fourth episode, the first directed by Justin Chon, the show reveals that by the 1980s, Sunja's American businessman grandson Solomon (Jin Ha) is working on making an elderly woman sign away her land for his company's benefit. The entire chapter is illuminating and emotional, but its last moments crescendo in an especially powerful way across time and space. In one scene, we see young Sunja on her trip to Japan, where an elegant Korean singer (Lee Ji-hye) decides to sing not in Japanese, but in a booming Korean voice, so that those trapped below deck will hear and take heart.
After performing her act of rebellion, the singer takes a knife to her own neck, but in the '80s, Soloman celebrates his own act of self-destruction. At the last moment, the so-far heartless businessman tells the landowner not to take the deal, and dances in the rain to The Cure's "In Between Days." At the same time, we see an elderly Sunja return to her homeland for the first time and take to the seashore, overcome with emotion. These are twin moments of catharsis from two family members whose cultures have been suffocated down for years, and their long-overdue shows of freedom are a sight to behold.
12. The Midnight Club, Anya
Mike Flanagan and Leah Fong's adaptation of "The Midnight Club" tells us what it's about from the beginning: death and storytelling. We see dying characters tell stories, and hear about storytellers who die, and yet that doesn't make it any easier when one of the members of the superstitious hospice club finally crosses over herself. "Anya" follows its titular character, the perpetually pissed-off teen wheelchair user Anya (Ruth Codd). One episode earlier, Anya had been in dire shape, but here we see her in the near future. It's a mundane future, and a haunted one, but it's hard not to smile at the sight of her with any future at all.
"The Midnight Club" sustains this fantasy not just for the course of a cold open; we spend nearly 20 full minutes in Anya's lonely but very alive future before reality creeps in, and the brave girl who would've decked death in the mouth if she could realizes she's on the other side of the summoning prayer her clubmates have been performing since episode one. "Anya" is gutting in large part due to Codd's phenomenal performance; she may not be the series lead, but she steals every scene she's in, and it's a shock to realize this is the actor's first major role. It's also hard to see Anya go, and in typical Flanagan fashion, her friends' grief feels so real and close, it could very well be our own.
11. Euphoria, Stand Still Like A Hummingbird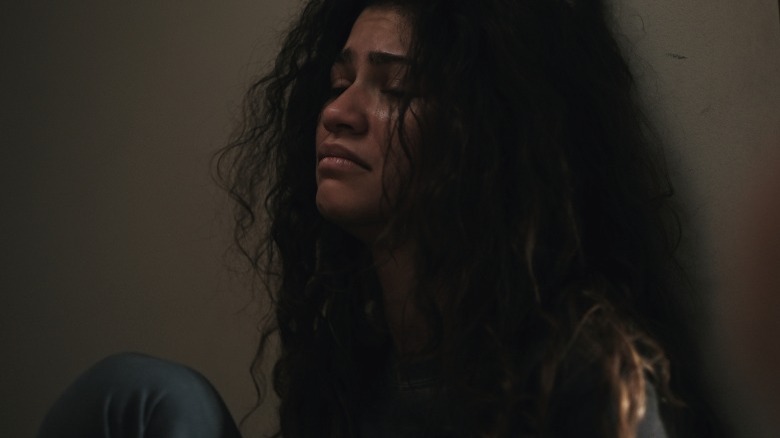 In its second season, Sam Levinson's teen drama "Euphoria" was as dazzlingly cinematic as it was exhausting. Audiences struggled to reconcile the show's two halves, with many hate-watching its more melodramatic and punishing plots while still commending its brutally honest look at addiction. All of its polarizing excess fell away, though, in a harrowing and relentless hour that saw previously functional drug addict Rue (Zendaya) hit rock bottom once and for all.
"Stand Still Like the Hummingbird" starts with one of the most blisteringly raw and painful scenes of the year, as Rue reacts to her mother (Nika King) and sister's (Storm Reid) discovery of her relapse. The almost 17-minute cold open sheds all of the series' visual and narrative gimmicks for the sake of telling a single, shattering story: here's what it looks like when withdrawal makes you burn every bridge you have. From there, Rue descends into a hell of her own making, barrelling through her remaining friendships (sorry, Cassie), committing a few misdemeanors, and nearly ending up in a disturbing trafficking situation.
If your life hasn't been touched by addiction, it may start to feel like misery porn, but I think the episode that I called "Rue's Inferno" is as honest and unvarnished as the show has ever been. It's all anchored by Zendaya's brave, showstopping performance.
10. Interview With The Vampire, In Throes Of Increasing Wonder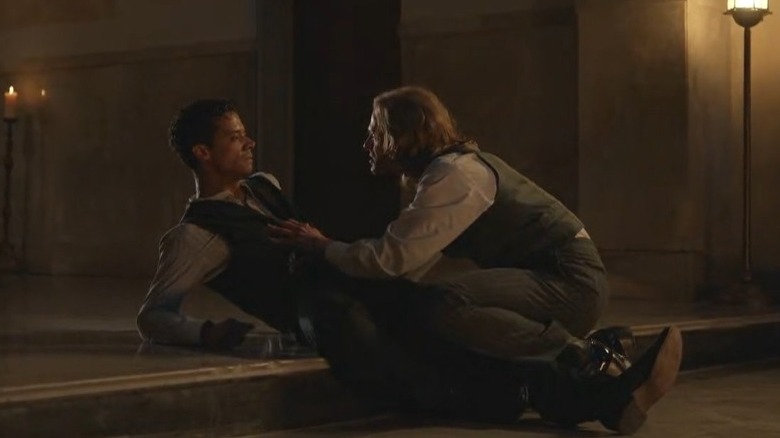 Ahead of the premiere of Rolin Jones' "Interview with the Vampire," questions swirled about how anyone would be able to bring the full complexity of Anne Rice's The Vampire Chronicles to screen. How do you capture the spirit of a series that walks a fine line between camp, aesthetic opulence, and genuine drama, horror, and romance? How do you relay a story that involves unreliable narrators, blood-sucking as a stand-in for queer sex, and disturbing, over-the-top abuse at the hands of a fan-favorite character?
The answer, in the case of AMC's new series, is pretty much flawlessly. The show handles its sensitive subjects and moral subtleties with a thoughtful, sure hand, and manages to be outrageously fun along the way. "In Throes of Increasing Wonder" is the dazzling, Alan Taylor-directed first outing that seamlessly melds Rice's existing story with new updates, and introduces a firecracker cast led by Jacob Anderson's brooding Louis, Eric Bogosian's deadpan reporter Daniel, and the wild-eyed, delightfully malevolent vampire Lestat, embodied perfectly by Sam Reid.
The series' first episode is a variety pack of indelibly dark and entertaining moments, from Louis and Lestat's naked, hovering consummation to the gory finale that sees Lestat punch a hole through a priest's head to show his new lover he means business. Despite all that, it also grounds the story in genuine emotion, revealing the unique strain Louis faces as a Black businessman in 1910 New Orleans. As its first season unfolds, "Interview with the Vampire" proves again and again that this balls-to-the-wall first episode wasn't a fluke, but a delicious taste of what's to come.
9. Stranger Things, Dear Billy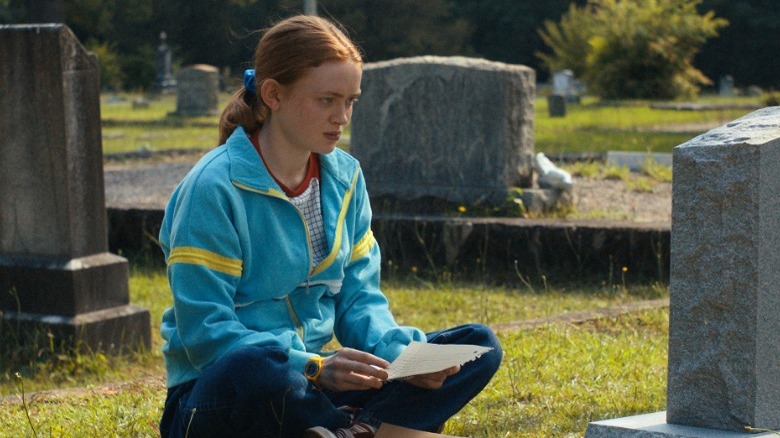 For better and worse, the fourth season of Netflix's "Stranger Things" was the show's biggest yet. The epic, overstuffed, sometimes great batch of episodes repeated some of the same missteps the show is now known for (see: Will, Eddie), but it also delivered what may be the series' most emotional moment to date. As the season unfolds, it becomes clear that the monster Vecna (Jamie Campbell Bower) and the Upside Down as a whole are closely tied to secrets and shame, like Max's (Sadie Sink) quiet struggle with depression.
All of that comes to a head in the fourth episode, "Dear Billy," a great hour that features a guest appearance by Robert Englund and a kinetic shootout scene that kicks the California plot into high gear. Mostly, though, it'll be remembered for its climax, when Vecna traps Max in a supernatural chokehold as she grieves by her brother's grave. In a masterfully cross-edited sequence, Vecna calls Max out on her own death wish, and she chooses to fight against him with the power of Kate Bush's "Running Up That Hill (A Deal With God)" and every happy memory she can think of. It's a weep-worthy moment that rightfully put Bush's song back at the top of the charts.
8. Barry, Limonada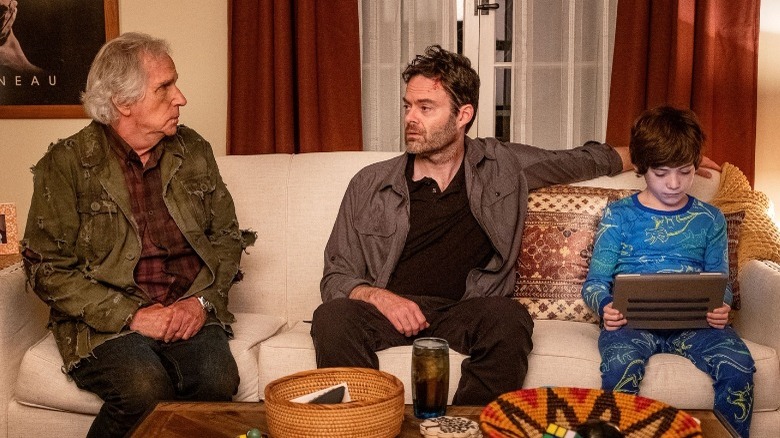 Fans waited three years between the second and third seasons of "Barry," and somewhere along the way, they may have started to romanticize the show and its assassin protagonist a bit. Who can blame them? It's hard not to think about a series starring Bill Hader and Henry Winkler and expect it to be anchored by something funny or endearing, no matter how bleak the premise. This is a nice thought that Hader and co-creator Alec Berg swiftly dispatched like a gunshot to the head when the series finally returned, with a relentlessly paced premiere plot that goes darker than the series ever has before.
It's clear from the outset of the latest season that hitman-turned-actor Barry (Hader) isn't doing well, but the full extent of his mental derailment doesn't become apparent until the season's second episode, "limonada." In the brilliant Hader-directed episode, an unhinged and terrifying Barry drives his favorite acting teacher, Gene (Winkler) around in the trunk of his car, trying to find him an acting gig so that, he reasons, he won't have to kill him.
The half hour is at once hilarious (the bit with the lesbian couple's dogs!) and genuinely upsetting (Barry screaming at abuse survivor Sally). By the time "limonada" ends with Barry sitting beside Gene and his grandson on a couch, repeatedly asking the former to tell him he loves him so he doesn't kill the latter, it's clear that whatever love we once had for this broken, awful man is already dead. Some successful shows thrive on stability, but the alienating genius of "limonada" proves that "Barry" is made to break the mold again and again.
7. The Bear, Review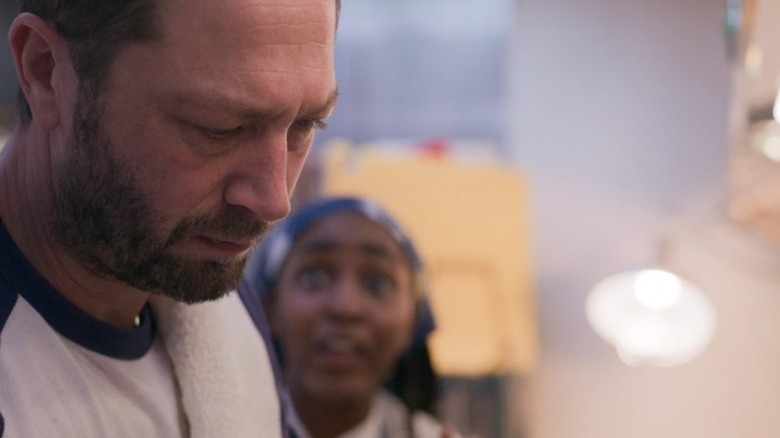 When the seventh episode of the fast-paced restaurant chronicle "The Bear" opens, it's hard not to take its peaceful first moments for granted. As a demo version of Sufjan Stevens' "Chicago" plays over shots of Chicago's past and present, the chefs at The Original Beef of Chicagoland head to the shop for another day's work. Only, this isn't an average day, as their excitement over a critic's positive review is quickly extinguished when they learn they've accidentally let customers pre-order food online all night. As the ever-printing receipt machine sets a steady pace, chaos brews in an environment that wasn't exactly known for serenity to begin with.
The episode unfolds in an impressive 18-minute-long single take that mimics the relentless pace of a real-life restaurant environment and is sure to give lunch rush flashbacks to anyone who's worked in food service before. Every episode of "The Bear" is a stunner, but this one comes across as exactly what it is for grieving pro chef Carmy (Jeremy Allen White), ambitious young sous chef Sydney (Ayo Edebiri), and their crew: the screaming, crying, bloody breaking point. By episode's end, one employee has been stabbed, another has quit, and the audience at home has all but forgotten to breathe for 20 minutes straight.
6. The Sandman, The Sound Of Her Wings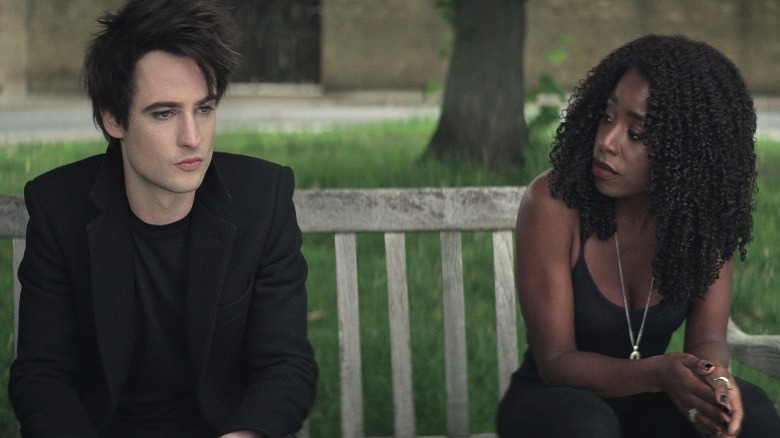 Decades in the making, "The Sandman" debuted on Netflix this year to sky-high expectations for fans of Neil Gaiman's classic comic book series. The show's first season mostly lived up to the hype, except in the case of its sixth episode, which surpassed it completely. "The Sound of Her Wings" acts as a sort of connective tissue between two major season arcs, and its standalone status allows it to dig deeper into one aspect of Gaiman's richly crafted mythology. Namely, the episode shows us a day in the life of Death (Kirby Howell-Baptiste), and several moments in the life of the one man who eternally avoids her.
Death is a terrifying concept, but it's never been more warm and comforting than when played by the tremendous actor Howell-Baptiste, whose Endless personification greets those fated to pass with a reassuring smile and a kind word. The episode would've been fantastic even if it had stopped after Death's bittersweet stroll with Dream (Tom Sturridge), but it doubles up on all-time-great Gaiman adaptation with a second half that delves into the legend of Hob Gadling (Ferdinand Kingsley).
When Hob wishes for immortality in the Middle Ages, Death and Dream grant it, but the latter decides to meet with the man once per century to see how he feels about his place in the world. The pair's meetings offer an opportunity not only for great hairstyle changes and musical cues, but also for even more wisdom on the tricky topic of mortality. Gaiman's wit and wisdom -- translated through Lauren Bello's great script -- shine through more brightly than ever in a simple, touching plot that sees two men choosing to shoot the breeze together for centuries on end.
5. Reservation Dogs, Wide Net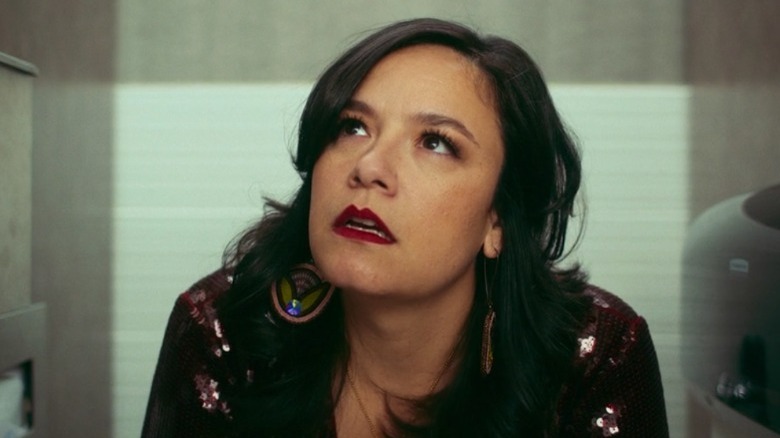 Supporting character standalones episodes are en vogue. Every hip drama-comedy hybrid these days has a half hour devoted to a character who haven't always been the show's focal point, but sometimes these one-offs feel more superfluous than meaningful. The joyous "Reservation Dogs" detour "Wide Net" is anything but superfluous. The episode about the Aunties taking a working vacation at an Indian Health Services conference is celebratory, insightful, and very, very funny.
Tazbah Rose Chavez writes and directs "Wide Net," which gives Bear's single mom Rita (Sarah Podemski) the spotlight along with her friends Bev (Jana Schmieding), Natalie (Natalie Standingcloud), and Teenie (Tamara Podemski) for a weekend of hookups, parties, and tough talks. They get stoned, flirt with Seminole men (they can impregnate you with one stare, according to Teenie), steam some herbs up their skirts, and dance to Brandy's "Sittin' Up In My Room" like they once did as kids.
It's hard to overstate the rarity and importance of seeing modern indigenous women -- and single moms, for that matter -- on screen cutting loose. The episode about aging, parenthood, desire, and friendship rocks even more thanks to Chavez's ultra-sharp script and the dynamic, talented group of core actors. Aunties forever!
4. Andor, One Way Out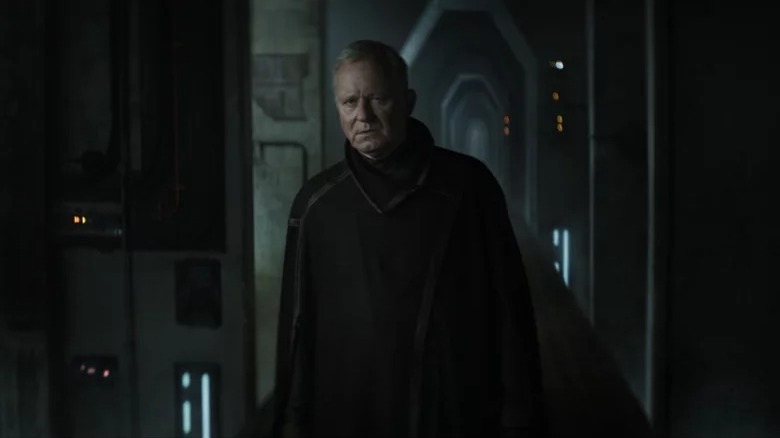 After a year's worth of Disney+ TV shows that have felt, erm, less-than-integral, the bold style and anti-fascist sentiments of "Andor" hit like a shock to the system. The Diego Luna-led series starts strong and only gets stronger, telling a story of the necessity -- and the great cost -- of opposing injustice that's as grim and resolute as it is compelling. By the time the show's tenth episode rolls around, it's already clear that the series has different ambitions than most "Star Wars" properties, but "One Way Out" solidifies it as not just one of the best "Star Wars" stories to date, but one of the best shows of the year.
It certainly has the best monologue of the year. "I burn my life to make a sunrise that I know I'll never see," Stellan Skarsgård's Luthen says when describing the toil of the Rebel fight during a mic-drop of a final moment. Scenes earlier, a prisoner named Kino (Andy Serkis) delivered a more motivating speech to a group of inmates, encouraging them to break free from the deadly prison that shackled them with sham sentences.
The only way to stand up to such bald-faced corruption, he and Andor ultimately decide, is with everything you've got. When Kino finally admits, as the uprising succeeds and inmates jump to freedom in the sea, that he can't swim, it's a tragic Shakespearean ending told in just three words. "One Way Out" isn't just "Star Wars" at its most mature and stoic; it's also blockbuster TV at its most galvanizing.
3. Severance, The We We Are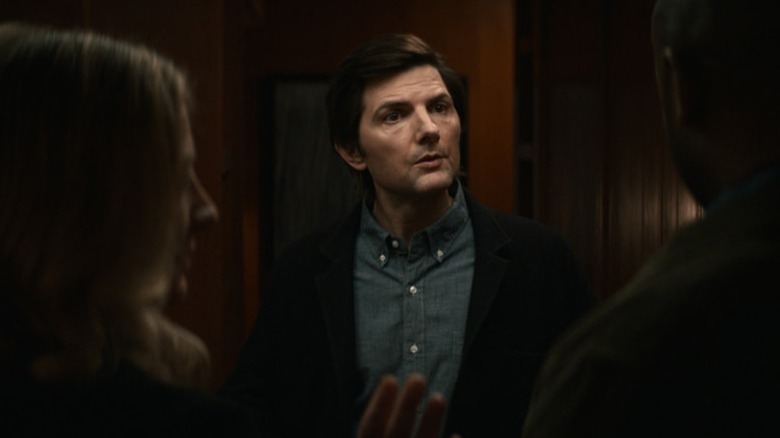 No other TV world we've been introduced to this year has been quite as thrilling and hypnotic as that of "Severance." Dan Erickson's futuristic workplace thriller about a group of colleagues whose consciousnesses are split into two parts by a shady corporation is a true original on every level. From Ben Stiller's stunning direction to the surreal, brutalist set design to a core cast that starts strong and gets more impressive with each passing episode, "Severance" is a pitch-perfect philosophical nightmare that builds to a roaring scream.
That scream turns out to be "The We We Are," a phenomenal finale that flies by in a whirlwind. Most finales leave their best reveals until the end, but this one front-loads the hour with the reveal that deeply rebellious Helly (Britt Lower) has a painfully ironic connection to the company that's been ruining her life all season. It's a shocking twist that gets audiences' hearts pumping, and the episode never eases up one bit from there.
Instead, it stacks up major revelatory moments one after another, culminating in a series of last-second cliffhangers that feel triumphant, heartbreaking, and maddening all at once. The first season of "Severance" played out like a brilliant sci-fi variation on Plato's Allegory of the Cave, and in its thrill ride of a finale, the Lumon team finally sees the shadows on the wall for what they really are -- before going dark again.
2. Better Call Saul, Saul Gone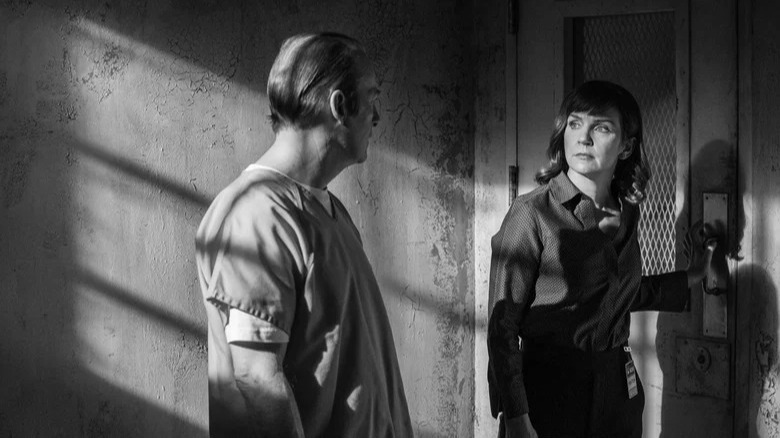 In any context, the series finale of "Better Call Saul" would be considered a masterpiece, but at the end of a summer spent white-knuckling our way through the excruciatingly intense back half of the show's last season, the ending we got feels especially like a miracle. Shot in richly textured black-and-white (with the exception of the seductive, warm burn of a pair of cigarettes), the conclusion to the story of slimy lawyer Saul Goodman (Bob Odenkirk) pulls off one last bait-and-switch by revealing itself to be not a tragedy, but a redemption tale.
Jimmy and Kim's (Rhea Seehorn) last chapter follows a satisfying and consistently surprising structure, intercutting scenes of the crook's capture, legal bargaining, and ensuing court proceedings with a series of flashbacks inspired by Charles Dickens' "A Christmas Carol." Indeed, when Jimmy's last flashy moment in court arrives, it's one not of showmanship and scheming, but of atonement to the woman he loves most.
"Better Call Saul" promised to show us the hollowing out of Jimmy McGill's soul, but after six seasons spent loving him despite ourselves, that ending would've felt unbearable. So instead, series creator and episode writer-director Peter Gould showed us not just the beginning of Saul, but the death of him too, as Jimmy takes off his hack lawyer suit once and for all in exchange for the chance to share another smoke break with his better half. "Saul Gone" is transcendent, romantic, and instantly classic.
1. Station Eleven, Unbroken Circle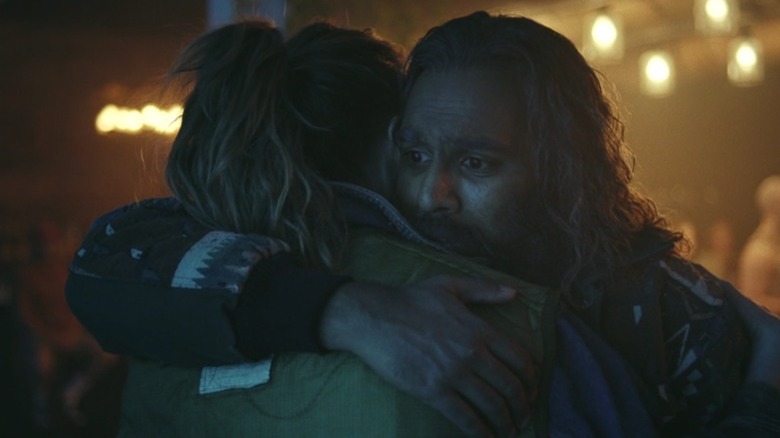 Patrick Somerville's adaptation of Emily St. John Mandel's "Station Eleven" reaches a level of profundity and beauty that feels astonishingly rare. The series is about performers, artists, lovers, and strangers whose lives intertwine both days before and decades after a pandemic brings the world to its knees, but it's also about the inexplicably healing nature of human connection.
The show's greatest strength over its source material is the series' decision to tie the story of child actor Kirsten (Matilda Lawler and Mackenzie Davis, both fantastic) to that of a man named Jeevan (Himesh Patel, Emmy-worthy and then some), who enters her life by chance and stays in it by choice. And while several episodes center their bond, it's "Unbroken Circle" that completes their story, with a moment that's as pure and crystalline a show of love as any I've ever seen on screen.
The series finale is, in fact, rife with moments that feel at once shattering and life-affirming, as when Danielle Deadwyler's Miranda drops the final puzzle piece of the decades-long story into place with one brave, sacrificial phone call. With so much heart-numbing TV at our disposal, it's easy to forget that these stories that exist in the electric box in our living room are here, in theory, to make us feel things. But "Station Eleven" is the type of series that makes the medium feel brand new again, simply by asking us to let our guard down and feel everything.
Read this next: 12 Underrated Sci-Fi Shows That You Need To See
The post The Best TV Episodes of 2022, Ranked appeared first on /Film.