The 60 Best Horror Movies On Netflix Right Now (March 2022)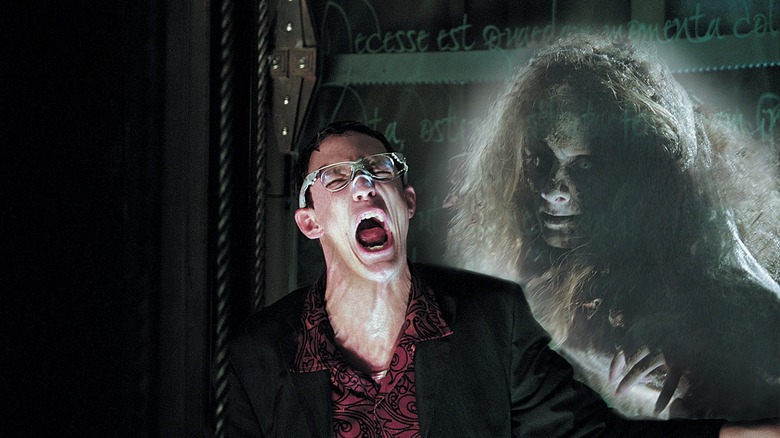 When it comes to the state of horror movies on Netflix, there's one thing that is certain: There sure are a lot of them. With competition heating up across the various content providers and their respective streaming platforms, it's getting harder to hold on to good content. So, naturally, some of Netflix's horror offerings are better than others, and while you could spend ages sorting through its entire catalog to find the most worthwhile gems, a more efficient option would be to let someone else do that work for you. That's where we come in.
We've spent hours combing through Netflix's vast digital catacombs, aka using the search bar, and have found enough horror content to keep you busily terrified for at least a solid month, if not longer. From slashers to ghost stories to horror comedies and everything in between, you will find the 60 best horror movies on Netflix right now on the list below.
#Alive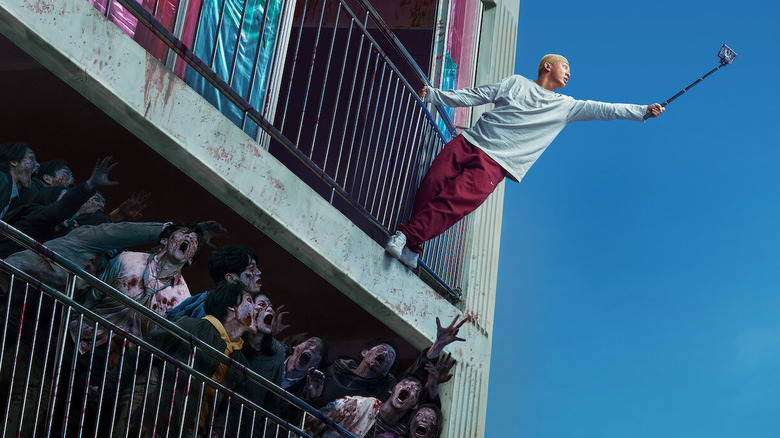 In the footsteps of South Korea's smash hit zombie action-thriller "Train to Busan," comes another modern zombie thrill ride, "#Alive."
Jun-u (Ah-In Yoo of "Burning" fame) is a tech-savvy gamer who finds himself alone in his parents' apartment when the zombie apocalypse hits. Determined to survive, he uses ingenuity and various modes of modern tech (like attaching his iPhone to a drone to serve as a means of surveillance) in order to outmaneuver the mindless throngs and stay, well, (hashtag) alive.
"#Alive" dropped on Netflix in the middle of a worldwide pandemic, making Jun-u's underdog-versus-the-apocalypse story all the more compelling and, dare I say, meta? Trapped alone while facing the twin terrors of the infected hordes and a lack of wi-fi, this nightmare feels all too relatable. With fast-paced, frenetic thrills and a heavy dose of fun, "#Alive" offers an entertaining zombie tale for our current times.
1922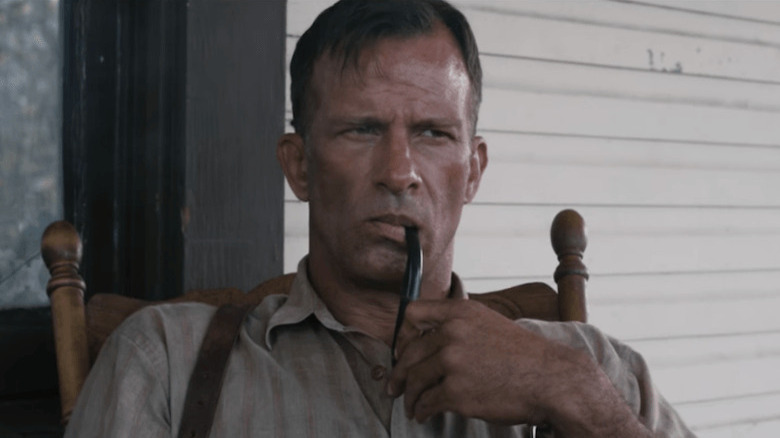 "1922" is a slow-burn horror film about a man who is slowly but surely consumed by guilt over his own evil deed.
Thomas Jane stars as Wilfred "Wilf" James, a Nebraska farmer who lives with his wife, Arlette (Molly Parker), and their teenage son, Henry (Dylan Schmid). Unhappy with Arlette's plans to sell the farm and move to the city, Wilf asks his son to assist in murdering her. The deed committed, Wilf finds that his actions come back to haunt him, as he begins to experience a slow but steady psychological decline. Haunted by his wife's ghost and visions of rats, he and Henry eventually suffer their own twisted fates.
Thomas Jane's darkly compelling performance helps carry this unsettling psychological spooker, which was based on Stephen King's novella of the same name — if you want to check out the source material, you can find it in King's collection "Full Dark, No Stars."
1BR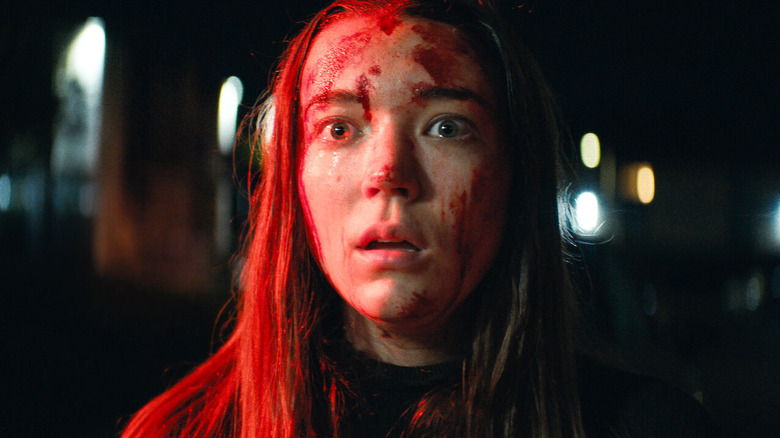 First time writer-director David Marmor does a solid job building tension, suspense, and scares with a fairly simple premise in "1BR," which explores the horrors of moving into a new apartment — especially in Los Angeles.
Sarah (Nicole Brydon Bloom) is an aspiring costume designer who moves to L.A. with her cat to escape her family and pursue her career. She finds a one-bedroom apartment with a community of neighbors who seem perhaps a little too friendly. It's not long before Sarah discovers why they're so overly nice — and it's not because they're planning a bake sale. As it turns out, they're members of a cult. They want Sarah to become its newest member, and they're willing to go to horrifying lengths to make sure that happens.
It would be easy to dismiss "1BR" as just a standard horror film, but its disturbing premise gets under the skin in the way it highlights the horrors of cults and conformity (and landlords). It's scary because it feels a little too real.
The Addams Family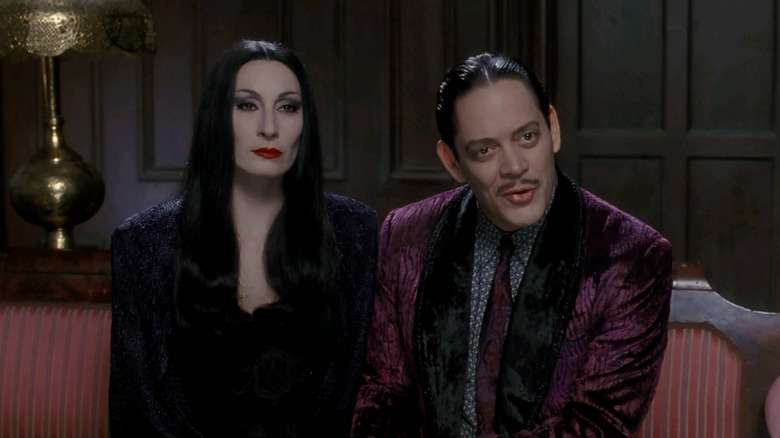 They're creepy, they're kooky, and they're on Netflix. "The Addams Family" was the first big screen adaptation of the long-running cartoon strip about the delightfully macabre Addams clan, for whom being spooky is a way of life. It remains a devilishly fun watch.
The film follows the darkly comedic exploits of Morticia and Gomez Addams (Anjelica Huston and Raul Julia), their children Wednesday and Pugsley (Christina Ricci and Jimmy Workman) and Uncle Fester (Christopher Lloyd) as they revel in all things morbid while trying to save their family fortune from being stolen.
Barry Sonnenfeld made his directorial debut with the creepily fun "The Addams Family" after having previously worked as a cinematographer on films such as "When Harry Met Sally," "Miller's Crossing," and "Misery." He would go on to direct the sequel, "Addams Family Values," as well as other '90s classics like "Get Shorty" and "Men in Black."
Anaconda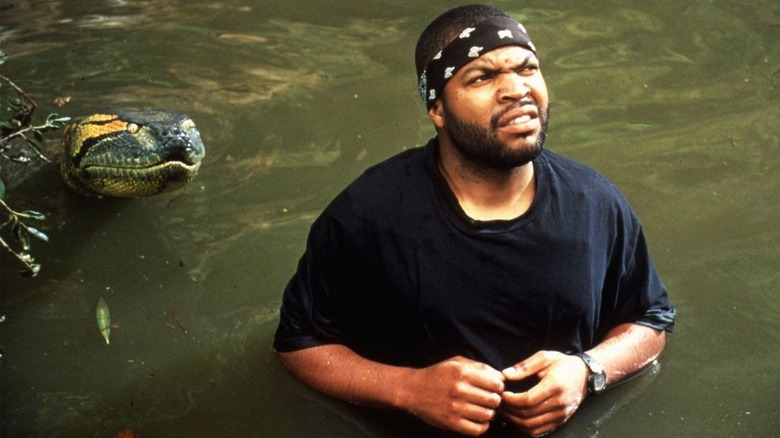 J-Lo, Ice Cube, a heavily-accented Jon Voight, a giant killer snake ... what more is there to say? "Anaconda" made a ton of money at the box office upon its release in 1997 and still holds up to this day as an entertaining classic in the realm of "giant monster" movies.
The film follows a National Geographic documentary crew that includes director Terri Flores (Jennifer Lopez) and cameraman Danny (Ice Cube) as they head into the Amazon to film a long-lost tribe. There, they meet a Paraguayan snake hunter, Paul Serone (Voight), who offers to help the crew reach their destination, but who instead seizes control of their boat in an effort to track down an elusive giant anaconda he's been after. Plenty of giant snake action follows.
Owen Wilson and Eric Stoltz help round out the cast of this unintentionally campy but unquestionably fun creature feature. "Anaconda" was nominated for six Razzies, but that didn't stop it from winning all of our hearts.
Annabelle: Creation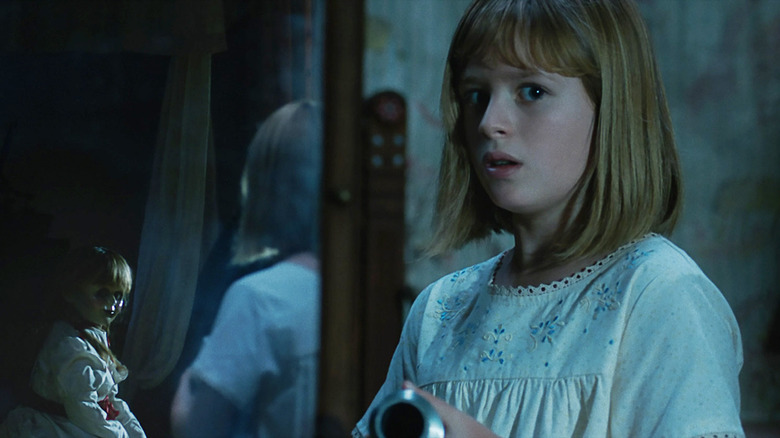 If haunted dolls are your thing, then the fourth installment in "The Conjuring" franchise, "Annabelle: Creation," might as well be on your watchlist, though judging by its strong box office returns, most fans of the franchise have already seen it.
This prequel to "Annabelle," which was itself a spinoff of "The Conjuring," serves as an origin story for the titular haunted doll, which was inspired by a real-life doll housed in the museum of paranormal investigators Ed and Lorraine Warren.
The plot of "Annabelle: Creation" revolves around a dollmaker (Anthony LaPaglia) and his wife (Miranda Otto) who welcome a nun and six orphans into their home a few years after the tragic death of their 7-year-old daughter, Annabelle. Strange events start occurring after one of the orphans discovers a note that says "Find Me" along with a creepy porcelain doll; it is soon revealed that a demon is afoot.
Like the other films in the franchise, "Annabelle: Creation" is an atmospheric affair, with high production values, along with plenty of jump scares, a creepy doll, and lots of demonic action.
Atlantics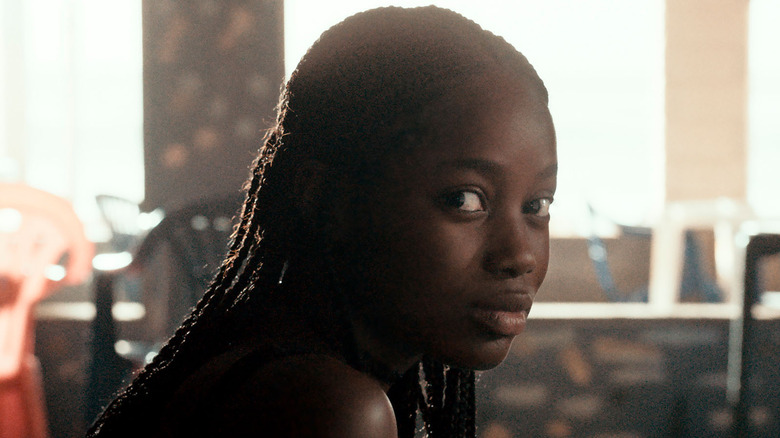 "Atlantics" is more of a supernatural romance than a straight-up horror film, but if you like ghost stories with gorgeously moody cinematography, writer-director Mati Diop's acclaimed Senegalese indie is worth watching.
Set in Dakar, "Atlantics" follows the love story between Ada (Mame Bineta Sane) and Souleiman (Ibrahima Traoré), which is interrupted when Souleman, a construction worker, travels by boat to Spain in search of better opportunities. Ada is betrothed to a wealthier man whom she doesn't love, and when a mysterious fire breaks out in their bedroom on her wedding night, she becomes the main suspect. But this is a ghost story, and it soon becomes apparent there are supernatural forces at work.
Shot by Claire Mathon, who also received acclaim for her work on "Portrait of a Lady on Fire" and "Spencer," "Atlantics" touches on Senegal's social and political issues while offering a mesmerizing and compellingly otherworldly ghost tale. It won the Grand Prix award at the Cannes Film Festival in 2019.
Apostle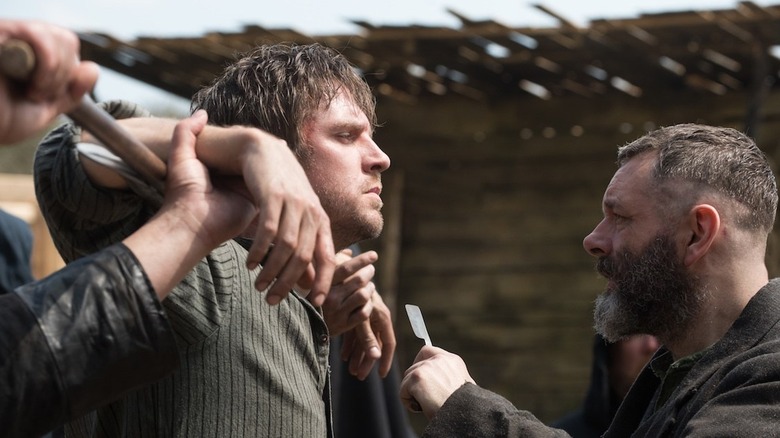 Welsh writer-director Gareth Evans made a name for himself by directing the thrilling Indonesian action films "The Raid" and "The Raid 2." Following those up with a trippy period folk horror piece was certainly an interesting, if unexpected, choice.
Set in 1905, "Apostle" stars Dan Stevens as Thomas Richardson, who travels to a remote Welsh island in search of his sister Jennifer (Elen Rhys), who is being held for ransom by a mysterious cult. He infiltrates their village by portraying himself as a convert, and soon gets to know the group's leader, ​​Prophet Malcolm (Michael Sheen). It's not long before things get super weird and kind of gory, with one particular torture scene in particular that is not for the squeamish.
"Apostle" is a bizarre movie that feels a little long at 129 minutes, but it does manage to generate a unique sense of dread. If you're looking for something a little different that will eventually get under your skin, "Apostle" could do the trick.
The Babysitter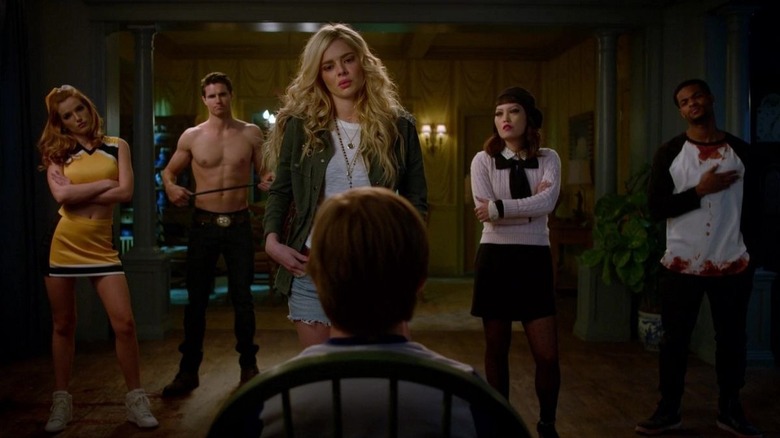 Samara Weaving has become somewhat of a horror-comedy queen, having played roles such as the hunted bride in "Ready or Not" and the titular killer babysitter, Bee, in Netflix's aptly titled "The Babysitter."
A sort of '80s throwback that mixes a satanic panic-style slasher with "Home Alone," "The Babysitter" revolves around young Cole (Judah Lewis), who stays up past his bedtime one night only to learn that his hot babysitter, Bee (Weaving), is actually a member of a murderous cult. Once discovered, the cult members, including Sonya (Hana Mae Lee), Max (Robbie Ammell), and Allison (Bella Thorne) become hellbent on keeping Cole quiet. The enterprising Cole tries to take them all out first.
With entertaining characters and silly, over-the-top action, "The Babysitter" is a fun genre distraction that was popular enough to get a sequel, "The Babysitter: Killer Queen," that takes place two years later.
Before I Wake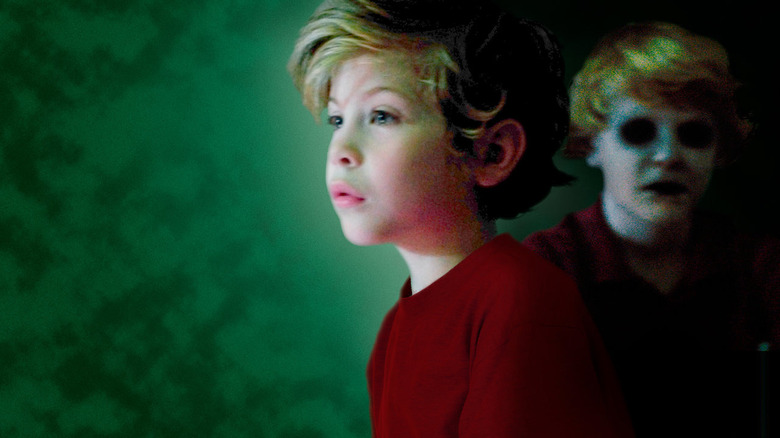 Mike Flanagan is one of the hottest horror directors working today, thanks largely to his hit Netflix series, "The Haunting of Hill House," "The Haunting of Bly Manor," and "Midnight Mass," as well as a string of films that includes the likes of "Hush," "Gerald's Game," and "Before I Wake," all of which are currently available on Netflix.
In "Before I Wake," Kate Bosworth and Thomas Jane star as Jessie and Mark, who adopt a boy named Cody (Jacob Tremblay) who had previously had trouble being placed in a home. They soon discover that Cody has a strange gift: His dreams manifest in real life. This can either be magical, like it is when Cody makes butterflies appear, or it can be nightmarish, such as when he conjures the terrifying "Canker Man." When the Canker Man kills a student at Cody's school, Jessie and Mark realize they have a big, scary problem on their hands.
As with Flanagan's other work, "Before I Wake" explores themes surrounding trauma and its lingering impact, so it's not just scary. It has something to say, too.
Bird Box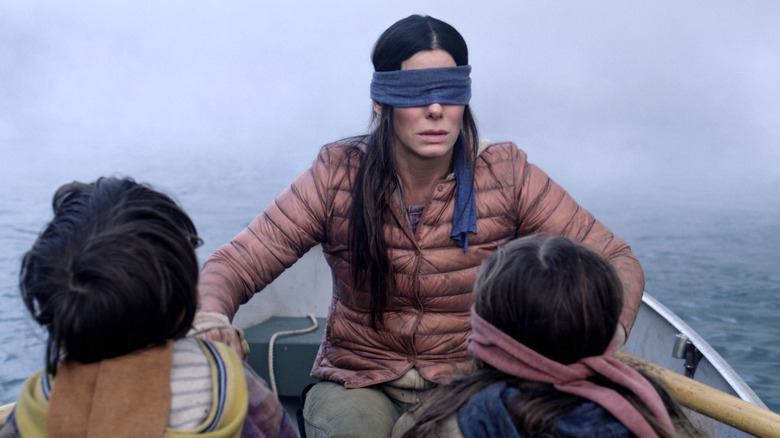 It's hard to imagine that anyone reading this list hasn't already seen the Sandra Bullock-starring, post-apocalyptic thriller "Bird Box," considering it was Netflix's most-watched title ever for a few years. Then again, "Red Notice" dethroned it in 2021, so there are a few people who have yet to experience its uniquely terrifying offerings.
The action-packed tale centers on Malorie Hayes (Bullock), as she and fellow survivor Tom (Trevante Rhodes) attempt to save themselves and two young children after the world is overtaken by mysterious entities that cause anyone who looks at them to commit suicide.
As popular as "Bird Box" was, it's no surprise that it spawned a wave of memes, many of which revolved around a sequence in which Bullock wears a blindfold as she navigates a rowboat down a river. Ah, those were simpler times, weren't they?
Bram Stoker's Dracula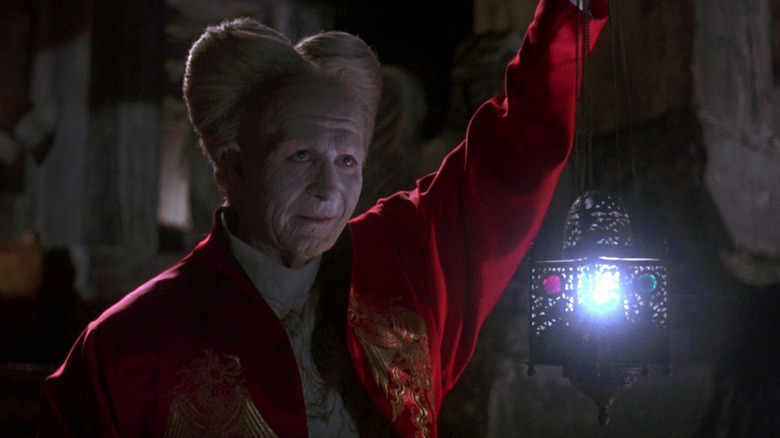 When Francis Ford Coppola decided to make a movie about Dracula, he opted to go old school in more ways than one, adapting Bram Stoker's quintessential vampire novel into a gorgeously atmospheric high Gothic horror romance film for the ages.
"Bram Stoker's Dracula" stars Gary Oldman as the titular Count Dracula, nee Vlad the Impaler, who, after fighting and dying in the Ottoman war, is brought back to life as a vampire. He crosses "oceans of time" to Victorian London in a quest to find Mina Murray (Winona Ryder), who he believes to be the reincarnation of his former love. Unfortunately for Drac, Mina's engaged to Jonathan Harker (Keanu Reeves), who helps enlist Dr. Abraham Van Helsing (Anthony Hopkins) to banish the beast.
In addition to extravagant production design and costumes, "Bram Stoker's Dracula" also boasts some uniquely impressive visual effects, which Coppola insisted be done in-camera and on-set rather than via CGI, in keeping with the homage to days of old. The film won three Academy Awards, including one for best costume design, and has made many a "best of" movies list.
The Call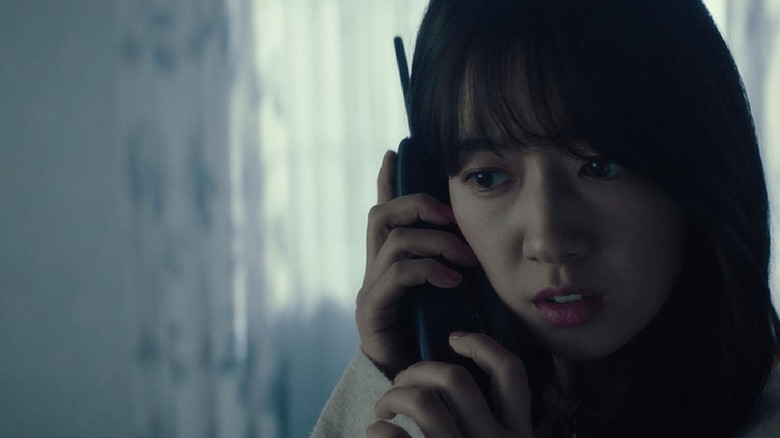 There are quite a few good genre films that come out of South Korea each year, some of which end up being remade with an English-speaking cast. In the case of 2020's "The Call," the film is actually a Korean remake of a British and Puerto Rican film, "The Caller," from 2011.
"The Call" stars Park Shin-hye as Kim Seo-yeon, a woman who loses her cell phone prior to traveling to her former childhood home. Upon arrival at her old house, she finds an old cordless phone in a closet. Promptly, she he receives a call from a young girl, Yeongsuk (Jeon Jong-seo), who says she is being held captive and tortured by her mother. Eventually, Seo-yeon comes to realize that Yeongsuk is calling her from the past — 1999, to be specific — and, more importantly, that events of both the past and the present can be changed based on their communications with each other. It's a fantastic premise bolstered by solid performances that makes for a suspenseful and compelling watch.
Cam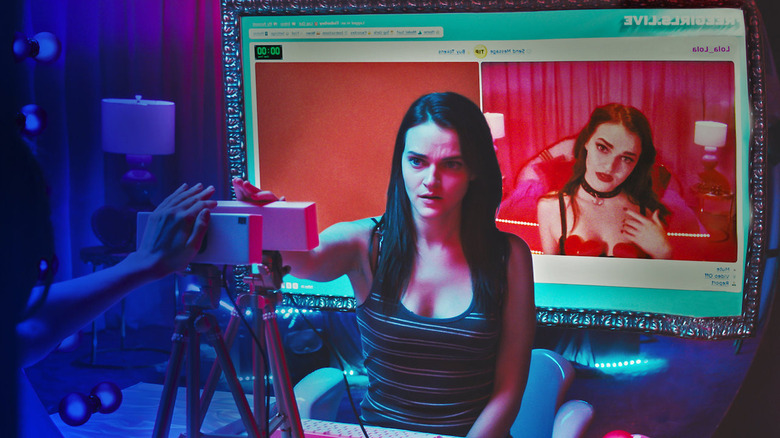 The twisty psychological techno-thriller "Cam" explores themes of identity, voyeurism, sex work, and the horrors of our modern digital landscape, all in a stylish package with a great performance at its center.
Madeline Brewer stars as Alice, a camgirl operating under the handle Lola_Lola with aspirations of improving her rank on the FreeGirlsLive website. She has a certain set of standards she adheres to, but she goes so far as to pretend to slit her own throat one day, which instantly improves her popularity. After managing to crack the top 50 in the rankings, she suddenly finds she has been locked out of her account, with a mysterious new girl who looks and acts just like her having taken over her channel. Alice becomes increasingly frantic as she tries to find out the truth behind her virtual doppelganger.
"Cam" is a suspenseful and provocative work that was partially inspired by screenwriter Isa Mazzei's real life experiences as a camgirl.
Coming Home In The Dark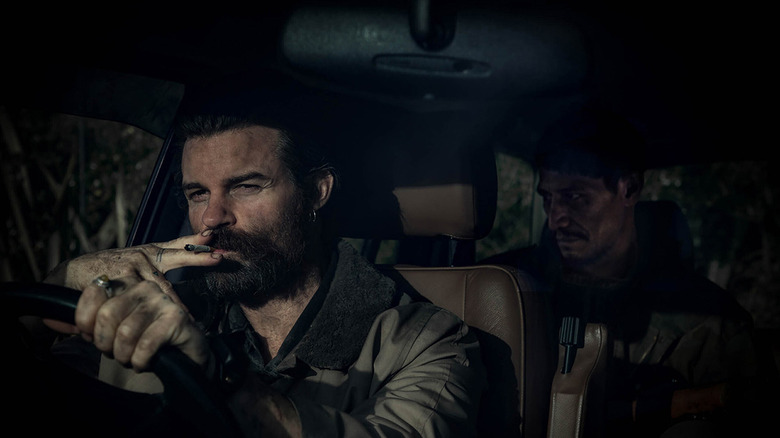 Director James Ashcroft's debut, "Coming Home in the Dark" is a harrowing thriller that follows a New Zealand family on a day trip turned into a nightmare.
Teacher Alan aka "Hoaggie" (Erik Thomson) and his wife Jill (Miriama McDowell) are out on an idyllic, isolated drive with their two sons, when they are accosted by two men, Mandrake (Daniel Gillies) and Tubs (Matthias Luafutu). What follows is a descent into hell as the two strangers kidnap the parents and take them on a twisty turny drive into darkness that forces Hoaggie to confront the sins of his past.
The film premiered at the Sundance Film Festival, and explores themes around New Zealand's state care system and the treatment of children within such institutional settings, while also exploring moral questions regarding our own behaviors in the face of evil.
The Conjuring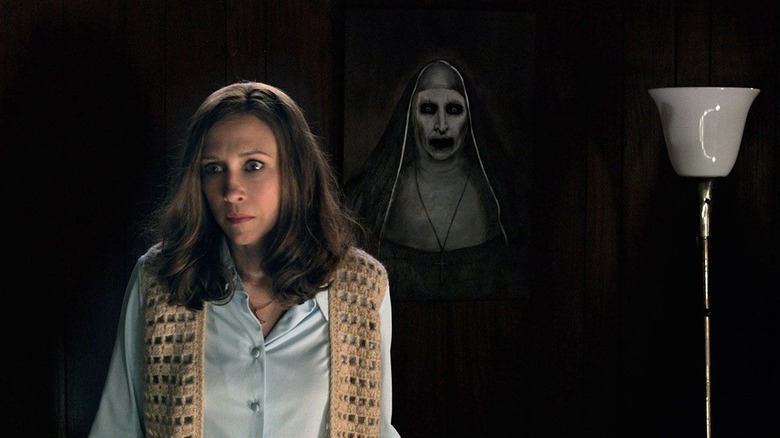 After helping spawn a franchise with his debut feature, "Saw," director James Wan reinvigorated slow-burn studio-funded horror with his spooky and well-made supernatural shocker "The Conjuring."
Based on real-life events, "The Conjuring" follows demonologists Lorraine and Ed Warren (Vera Farmiga and Patrick Wilson) as they investigate the terrifying goings-on at a Rhode Island farmhouse. There, they discover that the homeowners, the Perron family, are being tormented by the spirit of a witch named Bathsheba, and that an exorcism is the only way to try and stop her.
Scary and broadly entertaining, "The Conjuring" was so successful at the box office that it spawned its own film universe, which includes seven movies (so far). These include the spinoff "Annabelle," which focuses on a haunted doll, and "The Conjuring 2," a sequel that follows the Warrens as they tackle a case in England known as "The Enfield Haunting." The franchise has earned over $2 billion dollars globally, with four of the films ranking among the top eight highest-grossing horror movies of all time.
Creep And Creep 2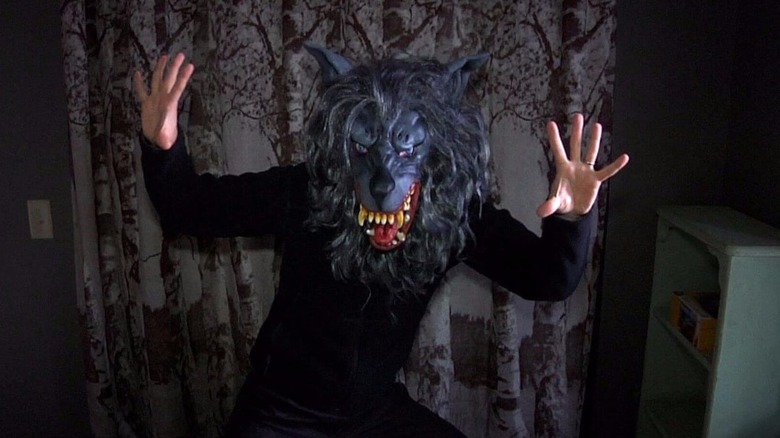 Sometimes the most innocuous things end up being the scariest. In situations like that, it's best to trust your instincts, which is something writer-director-actor Patrick Brice and writer-co-star Mark Duplass demonstrate in their found-footage style 2014 comedy-horror film "Creep."
Brice stars as Aaron, a freelance videographer who responds to a Craigslist ad by Josef (Duplass), who happens to live in a remote cabin. When Aaron arrives, Josef explains that he has cancer and wants Aaron to help him make a video diary for his soon-to-be-born child. Josef seems amicable enough at first, but he also has a creepy weird stranger-danger energy. Though Aaron has misgivings about the situation, Joseph keeps convincing him that it's all in his head, even as the situation becomes increasingly uncomfortable.
Duplass gives a memorably unnerving performance as the unpredictable Josef, and his bizarre antics end up creating a palpable sense of unease throughout. The creepily entertaining "Creep" spawned a sequel aptly named "Creep 2," which is just as good as the first, although slightly less scary.
Crimson Peak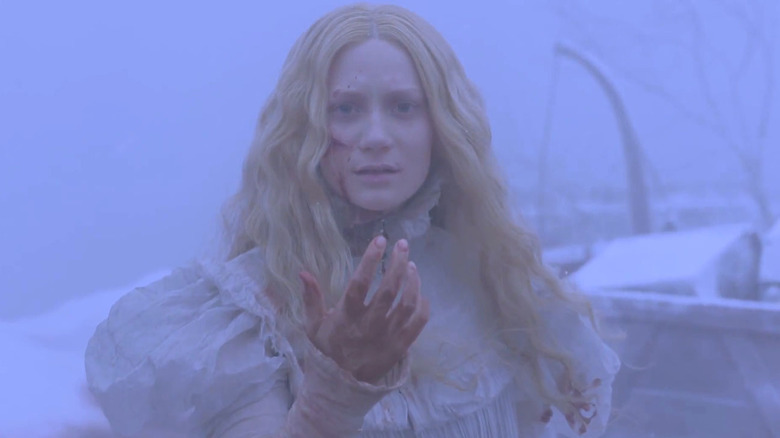 Director Guillermo del Toro is a master of atmospheric horror, and his gorgeously lavish Gothic romance "Crimson Peak" is a prime example as to how.
The richly-realized ghost story takes place at a stunning Victorian mansion dubbed Allerdale Hall,  which was built on a blood red clay mine that gives the property the nickname "Crimson Peak." Here, the newly-wedded Edith Cushing (Mia Wachowski) will discover what dark secrets are hidden between her husband Thomas Sharpe (Tom Hiddleston) and his sister (Jessica Chastain), and learn the horrifying truth as to why she received an ominous warning from her deceased mother's ghost to "Beware of Crimson Peak."
Iconic creature character actors Doug Jones and Javier Botet both play a number of ghosts in this big-budgeted throwback to classic spooksters like "The Haunting," and "The Shining." With stunning production design and some disturbing scares along the way, "Crimson Peak" remains a gem in the haunted house movie canon.
Dark Shadows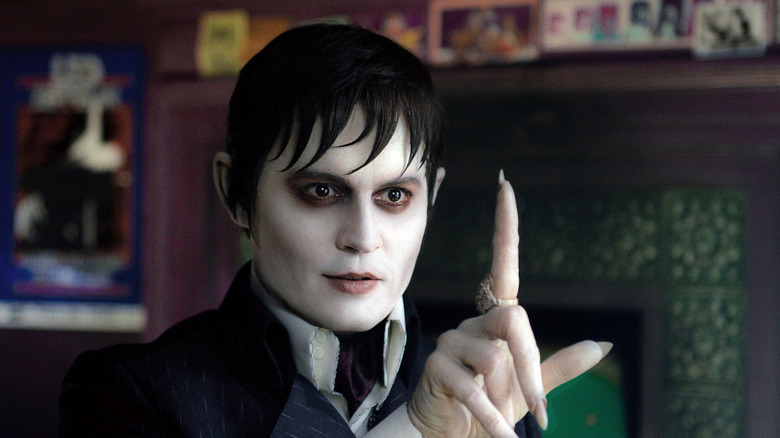 No "best of" horror list would be complete without a Tim Burton movie in the mix, at least not as far as fans of Gothic chills and visually sumptuous production design are concerned. "Dark Shadows" may not be Burton's best, but this adaptation of the Gothic TV series of the same name does have its dark delights.
Perennial Tim Burton favorite Johnny Depp stars as Barnabas Collins, who is turned into a vampire after rejecting the advances of a witch named Angelique (Eva Green). Returning to his family's wealthy estate 200 years later in 1972, he finds the manor in ruins and inhabited by his dysfunctional descendants, including matriarch Elizabeth Collins Stoddard (Michelle Pfeiffer). He also finds that the governess, Victoria (Bella Heathcote), appears to be the reincarnation of his former love, Josette. After falling for Victoria, Barnabas seeks to become human, but Angelique has also survived the ages, and will stop at nothing to have him for herself.
Sure, the darkly comedic "Dark Shadows" is overly complicated and a bit campy, but it has a stacked cast and it looks cool, and that's got to count for something, right?
The Devil's Advocate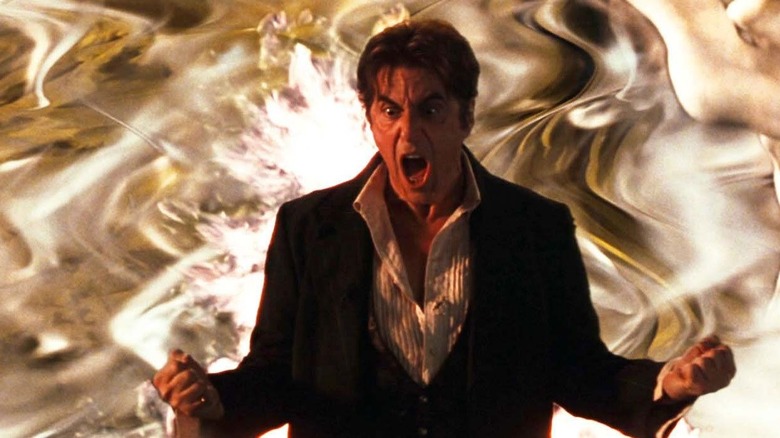 Al Pacino has a certain flair for the dramatic, and that talent is something he puts to good use in "The Devil's Advocate," where he plays John Milton, a New York City lawyer who also happens to be Satan himself.
The film follows Kevin Lomax (Keanu Reeves), a young defense attorney who is recruited by Milton to join his powerful law firm after Kevin helps a guilty man go free. Kevin and his wife Mary Ann (Charlize Theron) make the move from Florida to the big city, but it's not long before things start to get weird. Mary Ann begins having visions of demons, and Kevin becomes drawn to a mysterious co-worker, Christabella. Eventually, Kevin learns Milton's true identity, and that the devil has some pretty scary plans for him.
"The Devil's Advocate" is a stylish and atmospheric film with an entertaining storyline, but its biggest draw is its cast's commitment, particularly Pacino and Reeves, who embrace their theatrical sides to great effect, making this film a devilish delight.
The Exorcist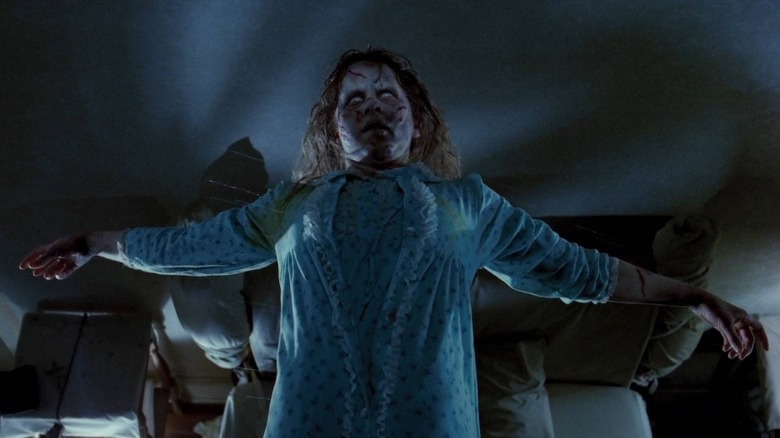 William Friedkin's "The Exorcist" scared the heck out of audiences upon its release in 1973, with movie goers fainting or running out of the theater in sheer fright.
The story follows the saga of two priests, the veteran Father Merrin (Max von Sydow) and the younger Father Karras (Jason Miller), who find themselves tasked with performing an exorcism on a young girl, Regan (Linda Blair), who has been possessed by a demon named Pazuzu. In between making the girl's head spin, projectile vomiting, and spider-crawling backwards down the staircase, the demon finds a weak spot in Father Karras, who has recently been questioning his faith.
While movies about demons and possession are fairly routine these days, "The Exorcist" remains the granddaddy of them all, and is widely considered to be one of the greatest horror films of all time. It's currently available to stream on Netflix, so to steal a quote from Pazuzu himself, "What an excellent day for exorcism!"
Fear Street Trilogy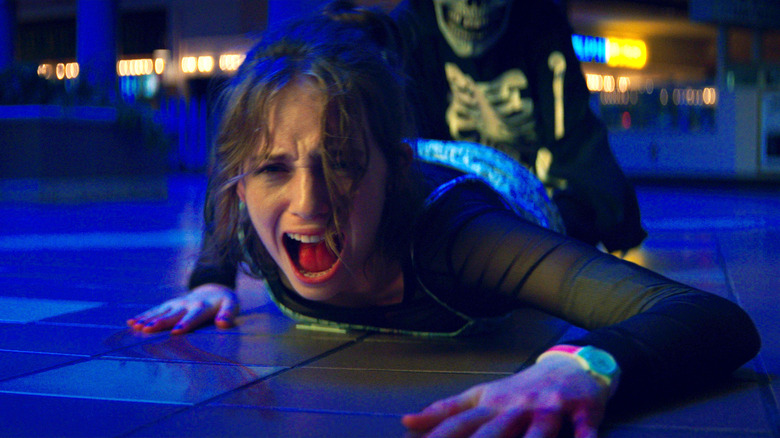 The "Fear Street" trilogy is a series of teen-centric horror films loosely adapted from R.L. Stine's book series of the same name. Capitalizing on the nostalgia that made a hit out of "Stranger Things" and birthed a new round of "Scream" movies, the "Fear Street" films are clear homages to horror films from previous decades.
"Fear Street Part 1: 1994" wears its "Scream" influence on its sleeve, revolving around a group of teens that includes Deena (Kiana Madeira ), Samantha (Olivia Welch), and Josh (Benjamin Flores Jr.), who live in the neighboring towns of Shadyside and Sunnyvale. They're stalked by a slasher in a skull mask while trying to get to the bottom of Shadyside's dark history.
In an homage to "Friday the 13th," "Fear Street Part 2: 1978" takes place at a summer camp, while "Fear Street Part 3: 1666" takes things back to days of witch trials, as the teens try to end the town's evil for good. Together the three films, directed by Leigh Janiak, comprise a solidly entertaining set of horror flicks.
Final Destination 5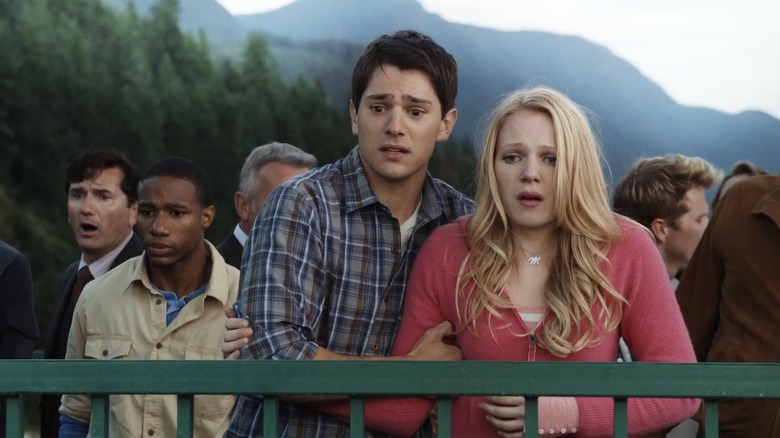 If you've ever wondered if it's possible to cheat death, then you've likely never seen "Final Destination" or any of its four sequels, three of which are currently available to stream on Netflix: "Final Destination 5," "Final Destination 3," and "The Final Destination" (which is actually the fourth film).
Of these, "Final Destination 5" ranks slightly higher than the others, although the plots of each installment are mostly the same. A group of young people narrowly escape death after one of them has a premonition, only to discover that they haven't cheated death after all and are killed off one by one in freak accidents after the fact. Sure the specific circumstances in each film change — in the fifth installment, the person with the premonition is Sam (Nicholas D'Agosto), who is able to save himself and his colleagues from being killed in a bridge collapse. But the heart of the horror — the idea that you can't escape death — remains the same.
That the "Final Destination" franchise has managed to birth five films (and counting) is a testament to the power of a very simple yet terrifying premise. That, along with the various imaginatively elaborate yet somehow plausible series of freak accidents its victims succumb to, has proven to be a formula that won't die.
Gerald's Game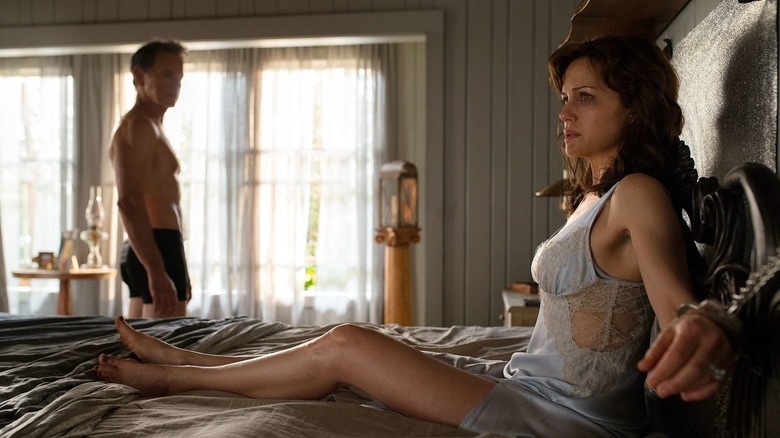 Mike Flanagan is the reigning king of Netflix horror, having created three frightening and dramatically compelling hit series under their banner: "The Haunting of Hill House," "The Haunting of Bly Manor," and "Midnight Mass." He's also directed multiple Netflix Original films, including the slasher-thriller "Hush" and the psychological horror "Gerald's Game."
One of two Stephen King adaptations Flanagan has thus far directed (the other being "Doctor Sleep"), "Gerald's Game" stars Carla Gugino as Jessie Burlingame, who visits an isolated lake house with her husband, Gerald (Bruce Greenwood) in a last-ditch effort to rekindle their romance and save the relationship. Gerald handcuffs Jessie to the bed as part of a sexy game and then drops dead of a sudden heart-attack, leaving her alone to figure out how to escape if she wants to save her life.
Flanagan's frequent collaborator Jeff Howard wrote the screenplay, while actor Henry Thomas, another Flanagan regular, appears in flashbacks as Jessie's father.
Girl On The Third Floor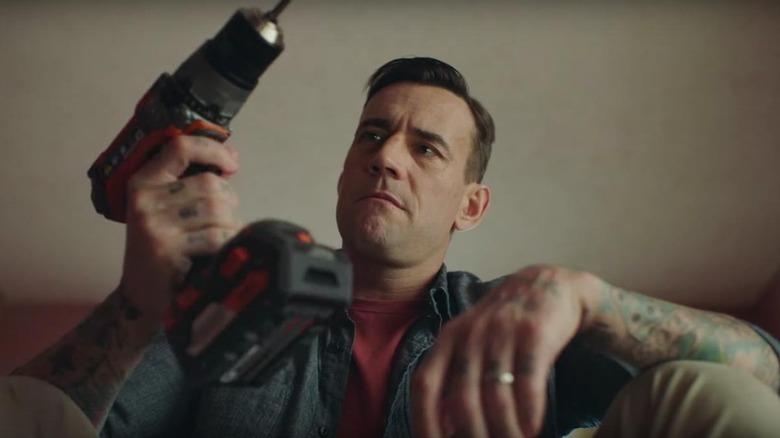 If you're into haunted house movies where the house itself leaks, um, bodily fluids from its various holes, then "Girl on the Third Floor" is for you. Travis Stevens' darkly comedic body horror cum haunted house film is equal parts gross and engrossing as it follows one not-so-innocent husband's descent into madness as he tries to repress his wandering desires.
Wrestling sensation CM Punk stars as Don Koch, a husband and soon-to-be father who buys and attempts to refurbish a dilapidated house. Soon, strange events begin occurring, including marbles rolling around on their own and sludge oozing from the walls. When a mysterious, flirtatious neighbor (Sarah Brooks) puts the moves on him, Don gives in to temptation fairly easily. However, he soon comes to realize it's not just the neighbor who is interested in a piece of him, but the actual house itself.
"Girl on the Third Floor '' is a bit of a slow-burn that builds to some memorably disturbing moments of gonzo horror. Echoes of Sam Raimi and "The Evil Dead" come to mind, with CM Punk serving as a slightly broodier suburban stand-in for Bruce Campbell's Ash.
Gremlins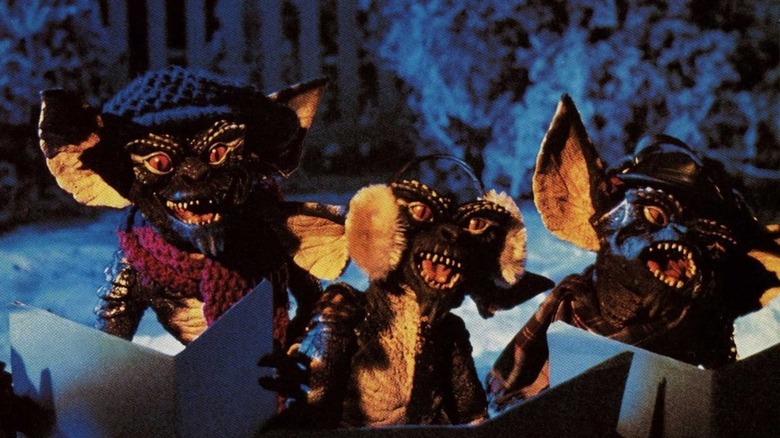 You know the rules: Never expose mogwais to sunlight or water, and never feed them after midnight! Director Joe Dante taught a whole generation of kids the dangers of not following the rules with his iconic horror comedy "Gremlins."
Based on an early screenplay by Chris Columbus, who also wrote "The Goonies" and directed "Home Alone," "Gremlins" follows the adventures of Billy Petzinger (Zach Galligan), who is gifted a sweet and cuddly creature called a "mogwai" from his dad (Hoyt Paxton). The creature, who Billy names Gizmo, comes with the aforementioned instructions, but it's not long before rules are broken and all hell breaks loose.
Phoebe Cates, Corey Feldman, and Dick Miller also star, although the real highlights are the mischievous Gremlins themselves. In addition to a 1990 sequel, the film is getting an upcoming animated HBO Max spin-off, "Gremlins: Secrets of the Mogwai."
His House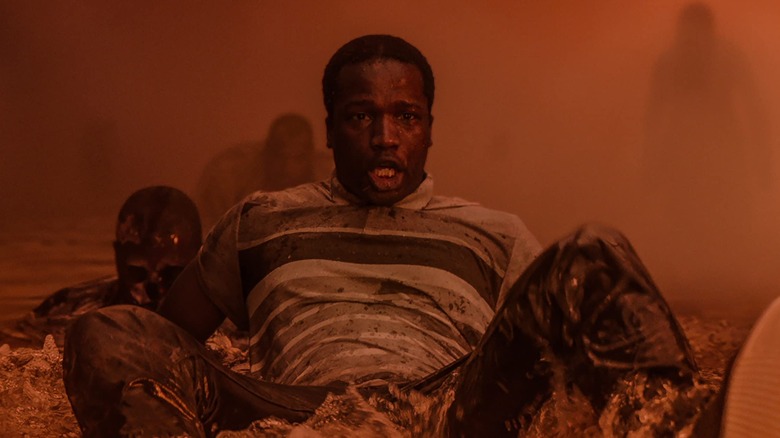 Writer-director Remi Weekes' debut feature, "His House," is a harrowing horror film that merges social and political issues with a more traditional haunted house tale in a story that reflects some of the repressed horrors of the refugee experience.
"His House" follows the story of married couple Rial (Wunmi Mosaku) and Bol (Sope Dirisu), refugees from South Sudan who have been granted asylum in England after a tragic journey. Moving into a run down government-funded house, the pair do their best to assimilate in the face of racism and cultural differences. Soon, though, strange happenings begin to occur within the home, and eventually Rial attributes the eerie disturbances to an apeth, or a "night witch."
As of this writing, "His House" holds a 100% rating on Rotten Tomatoes. It was nominated for three BAFTAs, with Weekes winning for outstanding debut by a British writer, director, or producer.
Hostel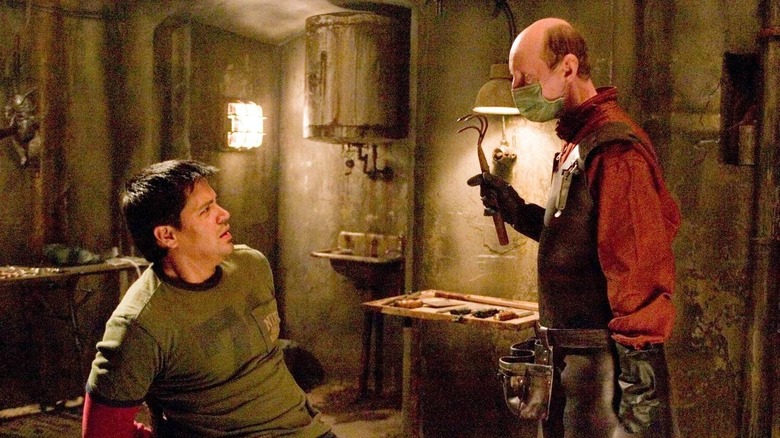 Director Eli Roth made a name for himself on the horror scene with his 2002 debut "Cabin Fever," a darkly comedic horror film that had a bit of fun with the familiar "cabin in the woods" trope. In 2005, he followed it up with a violently gory splatterfest about the dark side of backpacking in Europe.
"Hostel" follows two American college friends, Josh (Derek Richardson) and Paxton (Jay Hernandez), as they embark on said European backpacking trip. After meeting a new friend, Oli (Eythor Gudjonsson), in Amsterdam, the three are lured to a hostel in Slovakia where they are told they'll be cavorting with beautiful women. Unfortunately for them, the hostel is actually a front for an underground house of torture, and things get bloody and brutal from here.
While "Hostel" unsurprisingly received mixed reviews from critics, the film was a box office success and was highly influential on the horror films of the '00s. Noted Japanese horror director Takashi Miike even has a cameo as one of the sadists.
Hush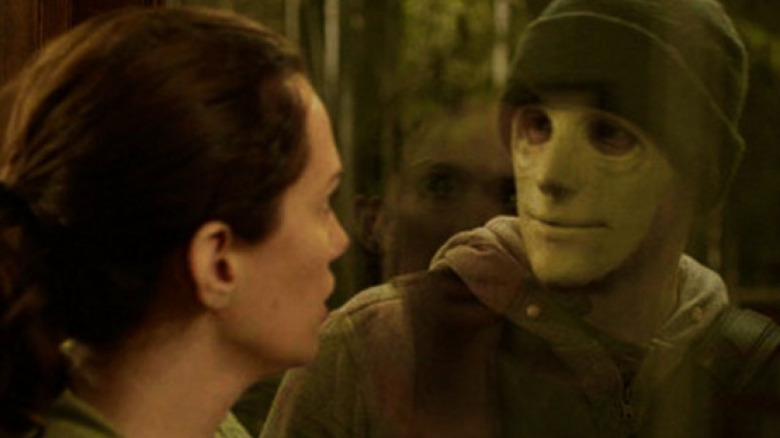 Before Mike Flanagan cranked out hit series like "The Haunting of Hill House" and "Midnight Mass" he directed "Hush," a high-tension single-location thriller that is almost sure to make your pulse pound.
Kate Siegel stars as Maddie, a horror author who is unable to speak or hear due to complications from contracting meningitis as a child. Having moved to a remote cabin in the woods, she is visited one night by a masked crossbow-wielding assailant (John Gallagher Jr.), and the rest of the film becomes a suspenseful game of cat and mouse as Maddie attempts to outwit the would-be killer.
Siegal, who is married to Flanagan and has starred in several of his other projects, co-wrote the script for "Hush" with her husband. The nail-biting film was well-received by critics and horror fans — Stephen King himself said that it's "Up there with 'Halloween.'" Talk about high praise!
I Know What You Did Last Summer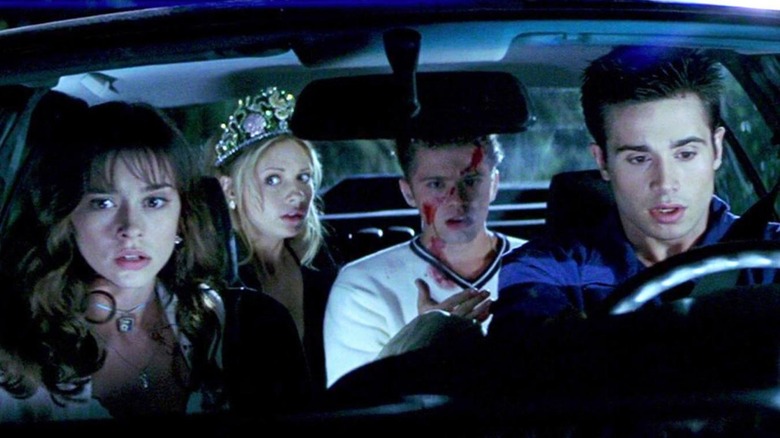 The '90s was a peak era for teen slashers, thanks largely to the screenwriting stylings of Kevin Williamson, who penned some of the most iconic works of the decade, including "Scream" and "I Know What You Did Last Summer."
"I Know What You Did Last Summer" stars Jennifer Love Hewitt, Freddy Prinze Jr., Sarah Michelle Gellar, and Ryan Phillippe as a group of friends who accidentally run over a pedestrian one night while driving on a coastal highway. They decide to dump the body into the ocean and pretend the whole thing never happened, but the following summer they receive a note that says, yep, you guessed it, "I know what you did last summer!" This leads to them being mysteriously stalked by a killer with a hook for hand, urban legend style.
Though critics were harsh on the film, its box office was impressive enough to spawn two sequels, including the cheekily titled "I Still Know What You Did Last Summer."
Identity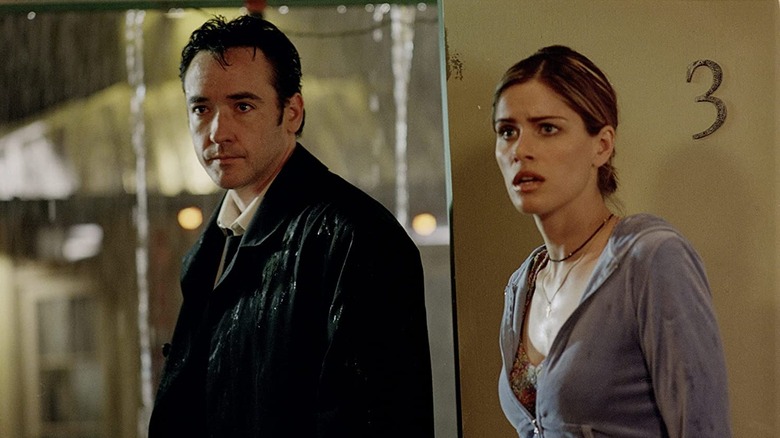 If you're looking for a twisty-turny neo-noir psychological thriller that you can stream on Netflix, look no further than "Identity."
Directed by James Mangold ("Logan"), "Identity" stars an ensemble cast led by John Cusack as Ed Dakota, an ex-cop turned limo driver who is one of 10 strangers seeking refuge at a Nevada motel on a dark and stormy night. Other guests include a convicted murderer (Jake Busey), his corrections officer (Ray Liotta), and a prostitute named Paris Nevada (Amanda Peet). When the guests begin to be murdered one by one, they initially suspect the convict. But there are secrets afoot, and nothing is quite as it seems. As the story unfolds in non-chronological order, it becomes clear that a serial killer (Pruitt Taylor Vince) and his psychiatrist (Alfred Molina) are mysteriously tied to the events.
Despite a solid lead performance from Cusack, the layered and twisty "Identity" received mixed reviews upon its release, but as with many a good film, it has found a cult following over time.
Insidious Chapter 2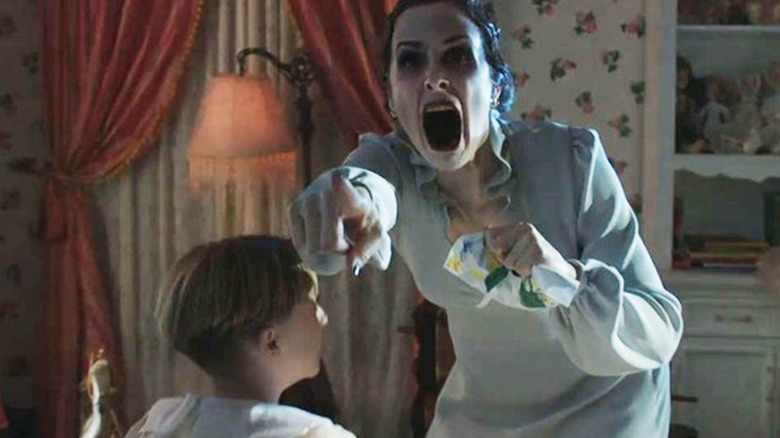 "The Conjuring" is just one of several horror franchises that James Wan helped birth. Another is "Insidious," which saw him re-team with his "Saw" screenwriter and star Leigh Whannell for a supernatural horror film that spawned a few spinoffs and sequels, including 2013's "Insidious Chapter 2."
Picking up after the events of the first film, in which the Lambert family had to rescue their son from a ghostly dimension known as "the Further," dad Josh (Patrick Wilson) discovers that an encounter with an evil spirit in his childhood holds the key to their current connection to the spirit world. Once again calling on paranormal investigators Specs and Tucker (Leigh Whannell and Angus Sampson) and communicating with the ghost of psychic Elise (Lin Shaye), the Lamberts attempt to free themselves from malevolent spirits forever.
It's a typically entertaining James Wan affair, with atmosphere, demons and jump scares aplenty. Leigh Whannell would later return to not only write but direct "Insidious Chapter 3."
Interview With The Vampire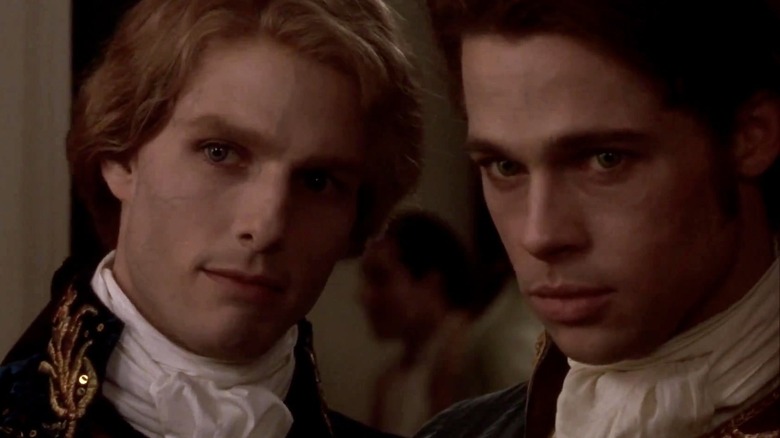 Tom Cruise. Brad Pitt. Extravagant costumes. Brooding. These are just some of the dark delights that await viewers in "Interview with the Vampire," Neil Jordan's sultry Gothic horror adaptation of the first book in Anne Rice's popular "Vampire Chronicles" series.
The titular vampire is Louis (Pitt), who shares the details of his life with interviewer Daniel Malloy (Christian Slater), first detailing his time as a plantation owner and then later chronicling his life as a dissatisfied vampire, having been turned by the seductive Lestat (Cruise). Lestat turns a young girl, Claudia (Kirsten Dunst), into a vampire as well, and he and Louis take her in as an adopted daughter. However, their relationships eventually come under the strain of all the killing and blood drinking and eternal youth and whatnot. You know, vampire problems.
"Interview With the Vampire" received Academy Award nominations for its art direction and score, and it still holds up today as an atmospheric feast for the senses.
It Follows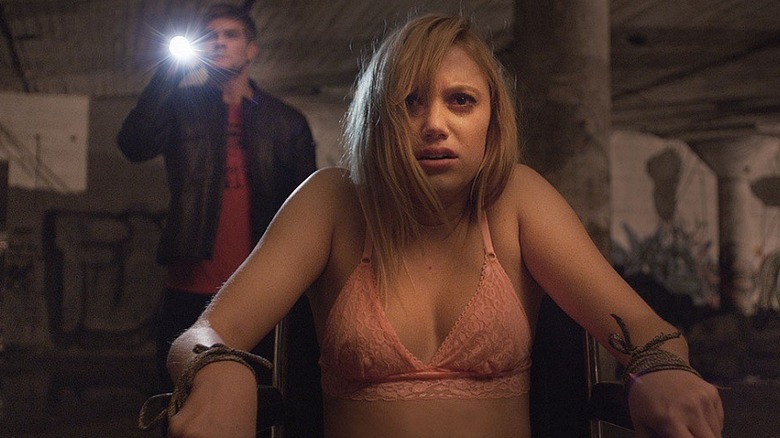 Writer-director David Robert Mitchell made a splash on the indie horror scene in 2014 with "It Follows," a singularly frightening work about being followed by an inescapable entity.
Maika Monroe stars as the teenaged Jay, who, after having sex with her new boyfriend, Hugh (Jake Weary), discovers that she's the latest recipient of a mysterious curse. Passed on through intercourse, the curse causes "it" to literally follow you, taking the form of a person — possibly a stranger, or possibly someone you know — who continuously creeps towards you, at which point you die. The only way to stop the curse is to pass it on to someone else.
"It Follows" establishes a palpable sense of dread that lingers with the viewer even after the movie ends. Stylish and unnervingly scary, the critically heralded "It Follows" is a stand out genre film that Vice hailed as "the best horror film in years."
The Killing Of A Sacred Deer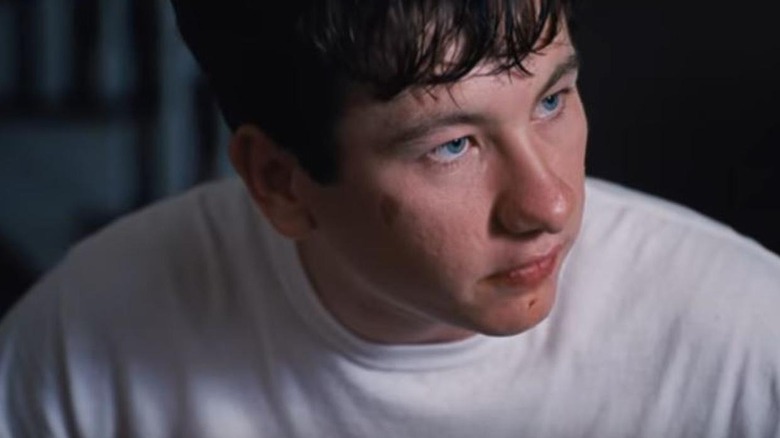 If you're looking for an arty and unsettling psychological horror film with Kubrickian vibes, dysfunctional family themes, and a big-name cast, look no further than Yorgos Lanthimos' "The Killing of a Sacred Deer."
Colin Farrell stars as Steven Murphy, a renowned heart surgeon whose family, including his wife Anna (Nicole Kidman) and two children (Raffey Cassidy and Sunny Suljic), seems to be idyllic enough, if perhaps a bit stiff. One day, he meets an intense young man named Martin (Barry Keoghan), who seems unnervingly drawn to Steven. As Martin slowly but surely pushes his way into Steven's life, it becomes clear that a secret involving Steven's past is behind Martin's intentions.
"The Killing of a Sacred Deer" has a unique sense of quirkiness that builds into a deeply unsettling, if somewhat head-scratching, experience by the end. The film was nominated for the Palme d'Or at the 2017 Cannes Film Festival, while Barry Keoghan's chilling portrayal of Martin, which includes one of the weirdest spaghetti-eating scenes you've likely ever seen, received widespread acclaim.
Let Me In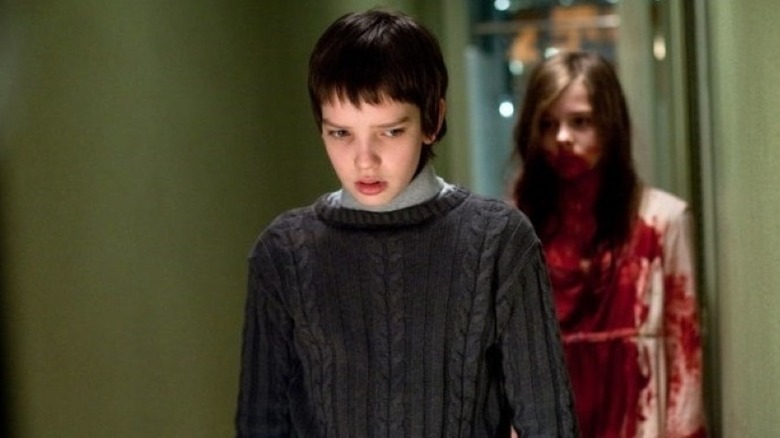 Long before he was directing R Patz in "The Batman," Matt Reeves directed an English-language remake of the cult Swedish vampire horror film, "Let The Right One In."
Simply titled "Let Me In," Reeves' version stars Kody Smit-McPhee as young Owen, a shy, bullied boy who befriends a new neighbor, Abby (Choe Grace Moretz), who has moved in next door with an older man. As murders in the neighborhood suddenly spike, it dawns on Owen that Abby might actually be a blood-sucking vampire. Young love sure can be complicated!
Now, the original film, which was based on a novel by Swedish author John Ajvide Lindqvist, is generally considered to be a horror classic. As far as remakes go, though, "Let Me In" is actually pretty good. Stephen King went so far as to call it "The best American horror film in the last 20 years."
The Lost Boys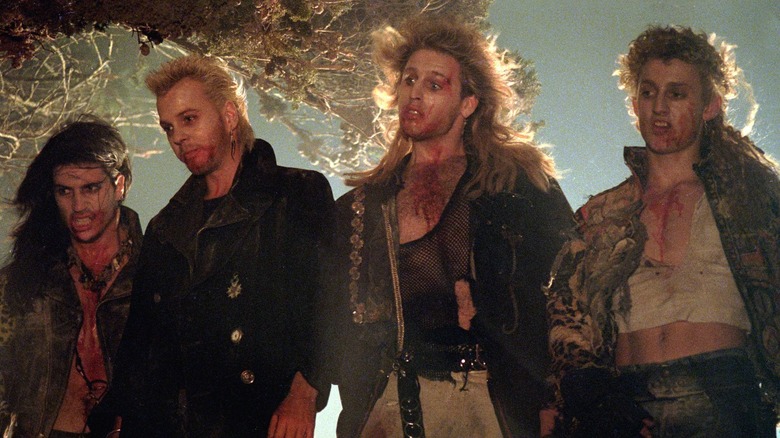 When it comes to vampire movies, Joel Schumacher's "The Lost Boys" is a singular work of stylish '80s flair.
The story centers around two brothers, Sam (Corey Haim) and Michael (Jason Patric), who move to the fictional seaside town of Santa Carla, California along with their mom (Dianne Wiest). The thing is, Santa Carla happens to be overrun with a gang of teenage vampires led by the enigmatic David (Kiefer Sutherland). When Michael gets recruited to join their crew, it's up to Sam and his new comic book-loving friends the Frog Brothers (Corey Feldman and Jamison Newlander) to try and save the day.
Featuring a cool soundtrack, iconic characters like a sexy sax man, and quotable lines like "My own brother, a goddamn s***-sucking vampire. You wait 'till mom finds out, buddy!" "The Lost Boys" remains a classic of the genre and an endlessly watchable delight.
A Nightmare On Elm Street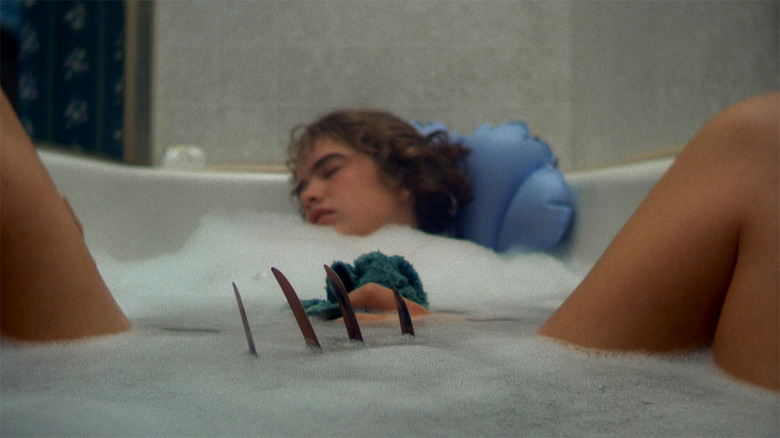 Horror master Wes Craven's iconic "A Nightmare on Elm Street" has been haunting our collective nightmares since 1984, spawning a hugely successful franchise and giving birth to one of horror's most charismatic and enduring baddies, Freddy Krueger (Robert Englund), not to mention one of horrors most notable final girls, Nancy Thompson (Heather Langenkamp).
Nancy and her boyfriend, Glen (Johnny Depp, in his feature film debut), are but two of the midwestern teens who are tormented by the taunting, striped sweater-wearing, razor glove-wearing serial killer who stalks the residents of Elm Street in their nightmares. They quickly learn that if Freddy kills you in your dreams, you die in real life, so the only way to stay alive is to stay awake.
There would eventually be a total of nine films in the "A Nightmare on Elm Street" series, but the original remains the granddaddy of them all.
Nocturnal Animals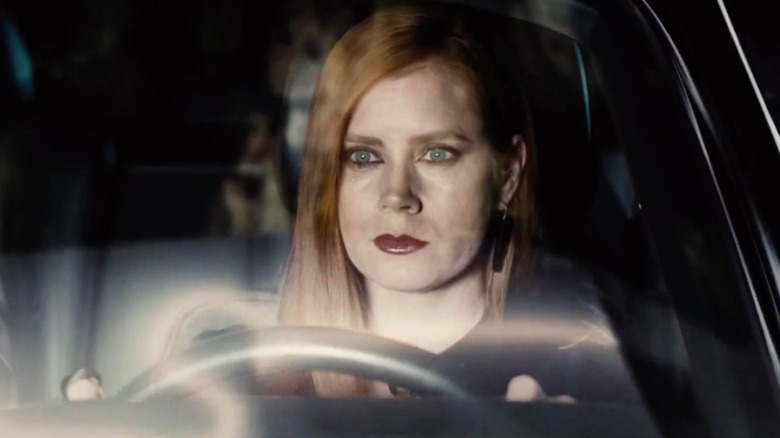 Designer Tom Ford's Hitchcockian neo-noir thriller "Nocturnal Animals" may not be the first film that comes to mind when one thinks of "horror," but it's certainly dark and disturbing.
Amy Adams stars as Susan, a wealthy married art gallery owner whose emotionally unavailable husband (Armie Hammer) is always on the road. When her estranged ex-husband Edward (Jake Gyllenhaal) sends her a copy of his latest manuscript, she becomes drawn into the disturbing storyline in which the protagonist's wife and daughter are violently murdered.
Michael Shannon, Aaron Taylor-Johnson, and Isla Fisher also star in this stylish, twisty, and well-acted mystery. "Nocturnal Animals" was nominated for nine BAFTAs, while Shannon was nominated for an Academy Award for his intense performance.
Paranormal Activity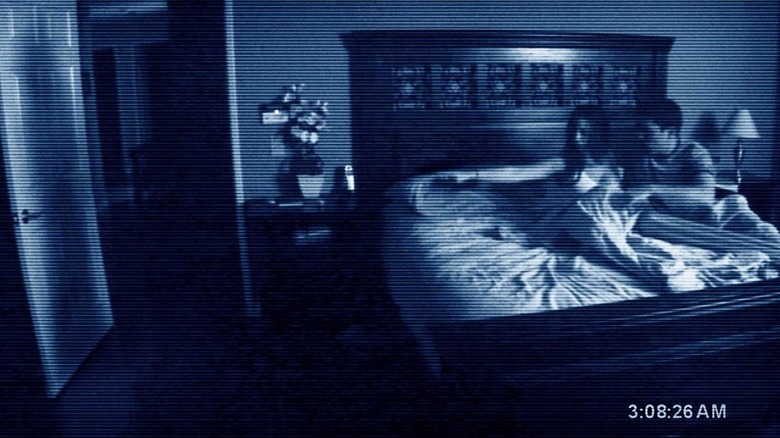 Computer programmer turned filmmaker Oren Peli created a horror sensation when he conceived, wrote, directed, edited, and shot "Paranormal Activity" in his own San Diego tract home. Made on a shoestring budget, the film would go on to gross over $100 million at the domestic box office alone, and nearly $200 million worldwide.
Shot in a found-footage style, the film revolves around a suburban couple, Katie and Micah (Katie Featherstone and Micah Sloat), who become suspicious that their new home is being haunted. They decide to use video cameras, including some set up in their bedroom while they sleep, to see if they can capture any evidence. Needless to say, the events that follow are downright terrifying.
"Paranormal Activity" resonated with audiences due to its sense of realism and its scarily smart use of suspense and vulnerability. The film spawned a franchise that includes seven other entries, although more is undoubtedly on the way.
The Perfection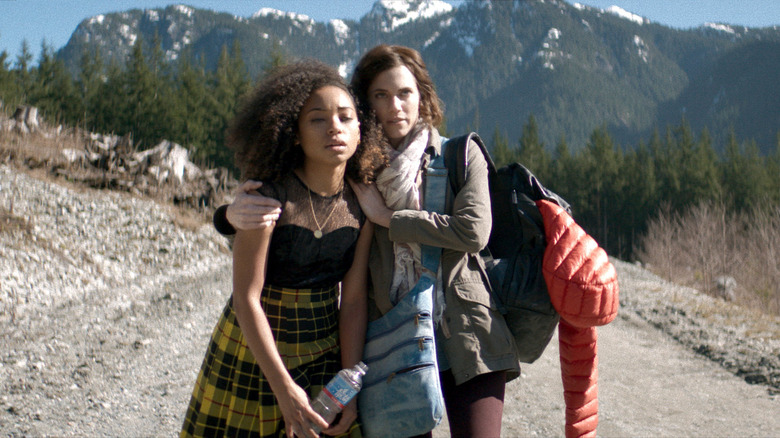 To say that "The Perfection" is a movie that received mixed reactions is to undersell the situation a bit. To be frank, it's a film that one could either love or hate, but it is likely to generate some form of a reaction either way, just by the nature of its wild plot and head-spinning twists and turns.
The psychological horror-thriller follows Charlotte Willmore (Allison Williams), a talented cellist who is forced to leave a prestigious music academy, only to return later and find a new star pupil, Elizabeth "Lizzie" Wells (Logan Browning), has taken her place. The two are at first drawn to one another, and end up on a trip through rural China, where Lizzie ends up — oh, you know what? You should just watch it and find out the wackily sinister secrets of "The Perfection" for yourself.
The Platform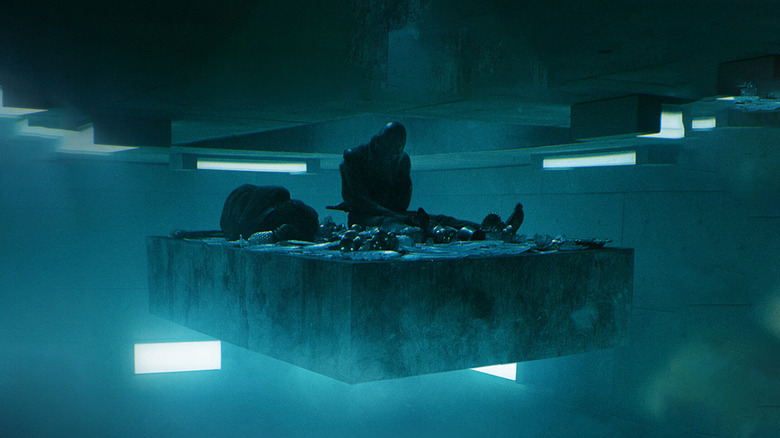 Fans of the hit Korean series "Squid Game" and Bong Joon Ho's "Parasite" should appreciate the sinister stylings of Spanish director Galder Gaztelu-Urrutia's harrowing dystopian thriller "The Platform."
The film is set in an unspecified future in which prisoners are housed in a vertical structure known as "the Pit," wherein food is delivered to them via a platform that drops from floor to floor. As people on the higher floors try to grab as much food as they can, the lower floors are left with little to nothing, pitting the prisoners against each other in a vicious fight for survival. Iván Massagué stars as Goreng, a new prisoner to the facility, who is paired up with different prisoners on different floors as time goes by.
"The Platform'' serves as a grim, violent, and timely commentary on wealth distribution. It won trophies at the Sitges and Toronto International Film Festivals, and was also nominated for three Goya Awards
Pet Sematary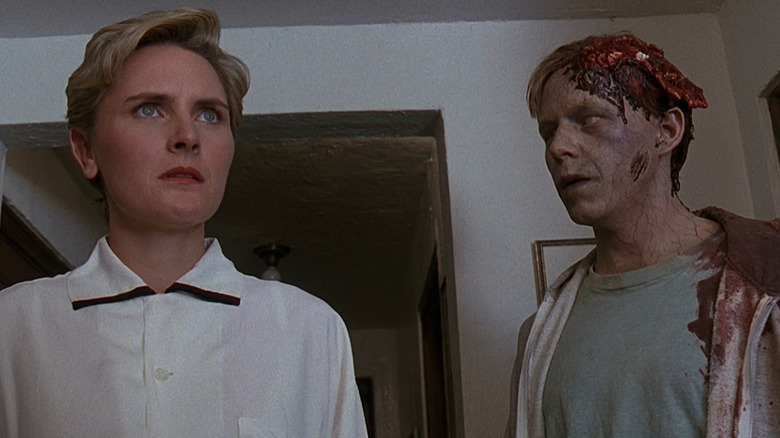 "Sometimes, dead is better." So says Jud Crandall (Fred Gwynne) in Mary Lambert's terrifying "Pet Sematary," and that's certainly the takeaway from the film.
Adapted from Stephen King's bone-chilling novel of the same name, "Pet Sematary" revolves around the Creed family, which has moved to a small town in Maine. Their new home conveniently sits next to a highway as well as an old pet cemetery, which come into play when their cat, Church, is run over. Their neighbor, Jud, shows dad Louis (Dale Midkiff) a Miꞌkmaq burial ground lurking just beyond the pet cemetery, from which anything buried returns from the dead, albeit a little ... different. When their young son, Gage (Miko Hughes), meets his own tragic end, the grieving Louis makes a desperate decision to try and bring his son back as well. Let's just say it does not end well.
Denise Crosby stars as mom Rachel, while Brad Greenquist plays the memorable Victor Pascow, an unfortunate student whose gaping-headed ghost works overtime to warn Rachel and Louis about the dangers of playing God. With a visual flair, tragic themes, and an overall spooky ambiance, "Pet Sematary" remains one of the best and scariest Stephen King adaptations.
Raw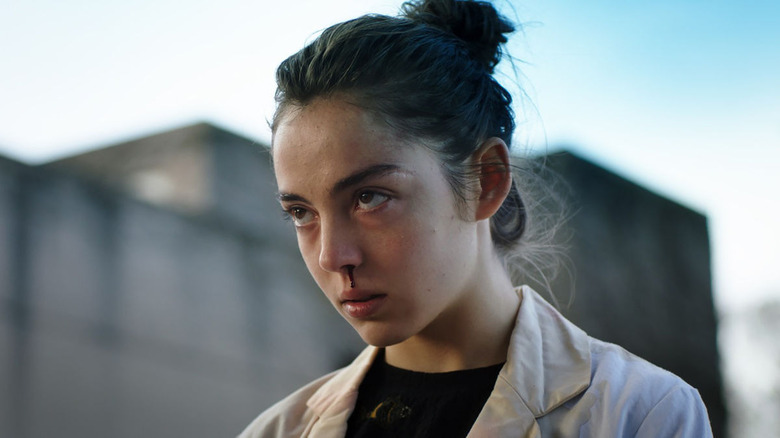 Before French director Julia Ducornau made waves by winning the Palme d'Or at the Cannes Film Festival for her much talked about "Titane," she made another horror film that shocked festival audiences with its squirm-inducing scenes.
"Raw" can best be described as a coming-of-age cannibal film. Its main character, a vegetarian named Justine (Garance Marillier), experiences strange urges after being forced to eat rabbit kidneys while attending veterinary school. She begins to crave meat, including of the human variety; her fixation only intensifies over time.
It's been reported that when "Raw" screened for festival-goers at the Toronto International Film Fes, audience members actually passed out and required medical attention due to the graphic nature of some of the scenes — so, viewers beware. This one isn't for the faint of heart.
The Ritual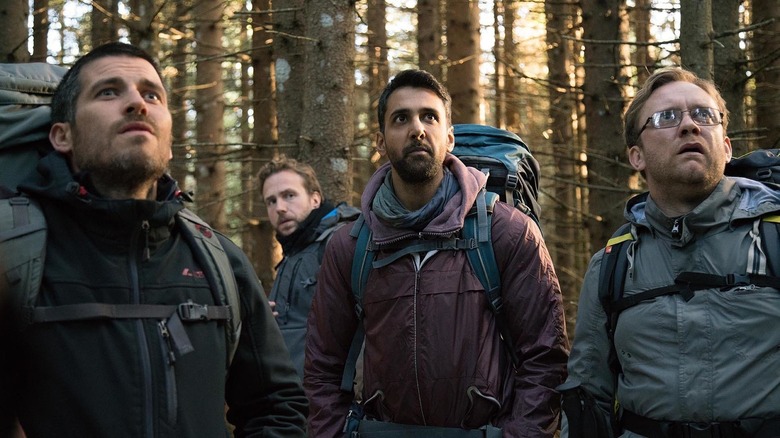 Folk horror films are having something of a resurgence thanks to movies like "Midsommar" and "The Witch." David Bruckner's 2017 feature, "The Ritual," follows in these footsteps with a tale about a guys' trip to Sweden gone bad.
After the tragic death of one of their own, a group of college friends led by Luke (Rafe Spall) embark on a hiking trip in Sweden. However, when one of them gets hurt, they decide to take a detour through an ancient forest, where they begin to encounter creepy phenomena that become progressively more horrifying as they venture deeper. Eventually, they end up in a mysterious village where their already bad vacation turns into a fully ritualistic nightmare.
Despite several similarities to 2019's "Midsommar," "The Ritual" was actually released in England two years prior, and was based on a 2011 novel. The two films also differ in the fact that "The Ritual" features a pretty gnarly creature that is worth tuning in for alone.
Rust Creek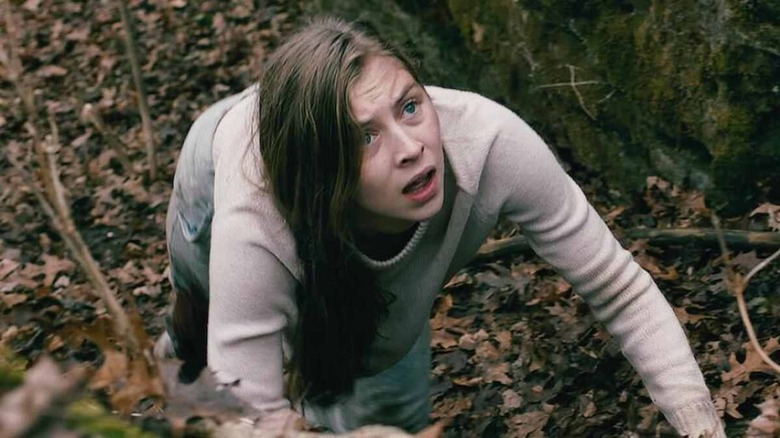 A young woman traveling alone through Appalachia finds herself being chased by a variety of different bad dudes in Jen McGowan's survival thriller "Rust Creek."
Hermione Corfield stars as college student Sawyer Scott, who decides to drive from Kentucky to a job interview in Washington D.C. via a detour that leads her into the Appalachian wilderness. It's a decision she comes to regret as she is followed, then chased and attacked, by brothers Hollister and Buck, then later by their meth cook cousin, Lowell (Jay Paulson). As local law enforcement tries to find her, Sawyer realizes that figuring out who to trust in these parts is no easy task.
"Rust Creek" is a competent indie thriller that crafts compelling character moments while keeping you at the edge of your seat.
Scary Stories To Tell In The Dark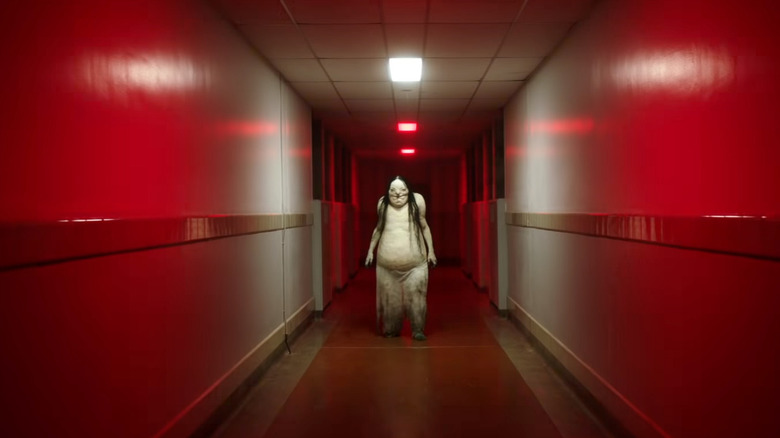 Anyone who grew up reading "Scary Stories to Tell in the Dark" knows that the children's book series by Alvin Schwartz is scary as heck — and that what really makes the stories terrifying are the creepy illustrations by Stephen Gammel, which director Andre Ovedal and producer Guillermo del Toro vividly brought to life in their 2019 film adaptation of Schwartz's short story collections.
The plot of the film revolves around a group of teens who break into an abandoned mansion, where they stumble upon the mysterious writings of its former owner. They soon discover that the stories she wrote have a sort of mind of their own, as the characters within them, like a scarecrow named Harold, start coming to life.
Other classic stories from Schwartz's books that are featured in the film include "The Big Toe" and "The Red Spot." "Scary Stories to Tell in the Dark" plays up the nostalgia factor while creating something uniquely modern and atmospheric for a newer generation. Rotten Tomatoes notes that the film "opens a creepy gateway into horror for younger genre enthusiasts."
Secret Window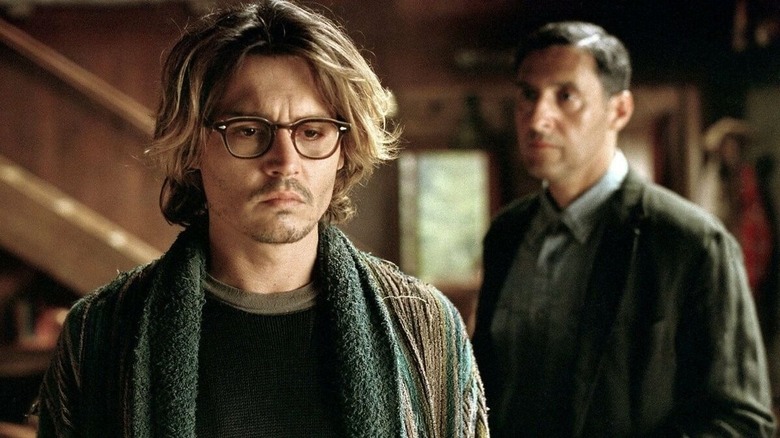 When looking for something scary to watch, it's hard to go wrong with a Stephen King adaptation. While "Secret Window" isn't necessarily the scariest or even the best of the bunch, it does star Johnny Depp, so there's that. It's also a pretty solid psychological thriller in its own right.
Depp plays a writer, Mort Rainey, who, while in the middle of a divorce, retreats to a remote cabin to try and get some writing done. One day, he's visited by the creepy John Shooter (John Turturro), who accuses Mort of stealing one of his stories. Mort reads Shooter's story and realizes it's identical to his own, except for the ending. In Shooter's version, the protagonist kills his wife. The stalker-esque Shooter isn't happy with Mort's presumed plagiarism, and ultimately wants revenge.
"Secret Window" received mixed reviews upon its release, but has developed a fan base in the years sinces. With shades of "The Shining" and "Misery" along with some convincing performances, plenty of twists and turns, and an unmistakable sense of style, it's worth a watch for fans of psychological thrillers, John Turturro, and Stephen King.
Snakes On A Plane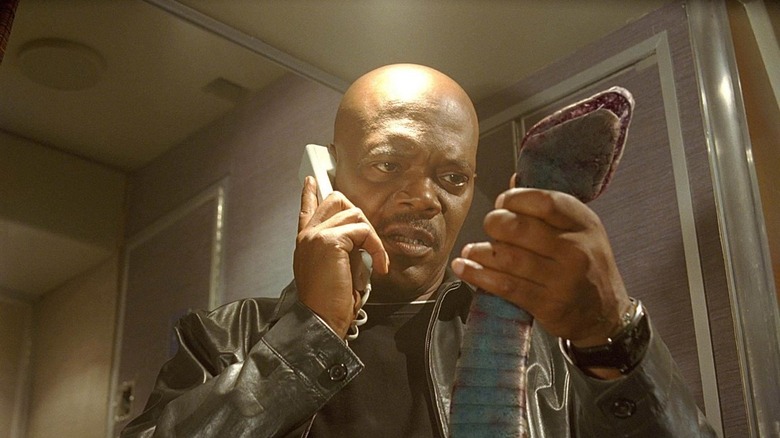 Listen, sometimes you just wanna see snakes on a plane. Luckily, there's a movie that delivers that exact viewing experience.
"Snakes on a Plane" stars Samuel L. Jackson as FBI Agent Neville Flynn, who escorts a witness on a flight from Honolulu to Los Angeles to testify against a crime boss. What they don't know is that the crime boss has hatched a plan to take the plane down by placing a crate of snakes in the plane's cargo hold. Halfway through the flight, the snakes are set loose, and it's time to fasten your seatbelts as the snakes wreak all kinds of havoc while also being on a plane.
"Snakes on a Plane" also stars SNL's Kenan Thompson as a bodyguard and Juliana Margulies as a flight attendant, but the movie really belongs to Samuel L. Jackson. Who else could have more convincingly delivered the film's most memorable line, "I have had it with these motherf***ing snakes on this motherf***ing plane!"?
Sweetheart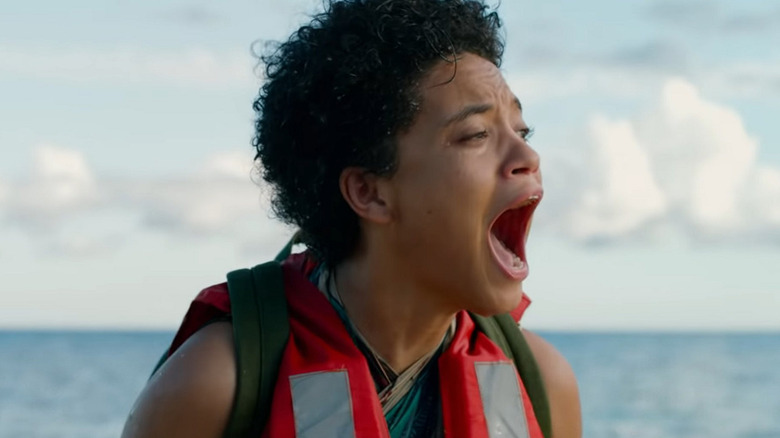 If Tom Hanks had one day realized there was a monster on his "Castaway" island, then we'd end up with something like J.D. Dillard's "Sweetheart," an efficiently lean and well-paced survival thriller with a compelling central performance and, yes, a monster.
Kiersey Clemmons stars as Jennifer, a young woman who ends up stranded alone on an island after her boat sinks. Or, at least she thinks she's alone, until she buries her friend Brad and then discovers the next morning that his body has been dragged away. Soon, she learns she's sharing the island with a sea monster — as if one woman versus nature isn't enough to have to contend with. Eventually, her friends wash ashore as well, raising the stakes and offering potentially more food for the creature.
"Sweetheart" proves yet again that all you really need for a good horror film is a simple premise executed well.
Synchronic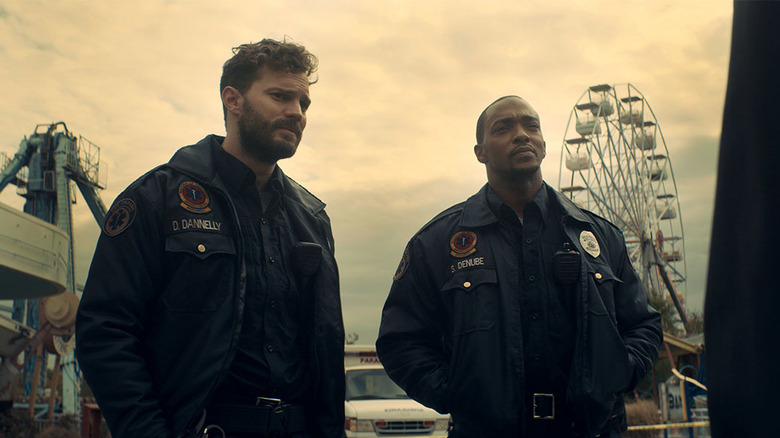 Filmmaking duo Justin Benson and Aaron Moorhead recently directed episodes of Marvel's "Moon Knight" series, but for years prior to that the pair were cranking out mind-bending sci-fi and horror films on a low budget for a dedicated fan base. "Synchronic" was a step up for the duo in terms of budget, and their first step in a slightly more commercial direction.
Anthony Mackie and Jamie Dornan star as Steve and Dennis, two New Orleans-based paramedics who have been called to an increasing number of cases involving bizarre and gruesome accidents and deaths tied to a designer drug called Synchronic. After Dennis' daughter goes missing, they learn that the drug can send people back in time, and that anything that happens to them in the past happens in the present as well.
"Synchronic" is a trippy, otherworldly, genre-blending film that continues to highlight Benson and Moorehead's scrappy, innovative abilities. Bloody Disgusting called it a "must watch."
Thir13en Ghosts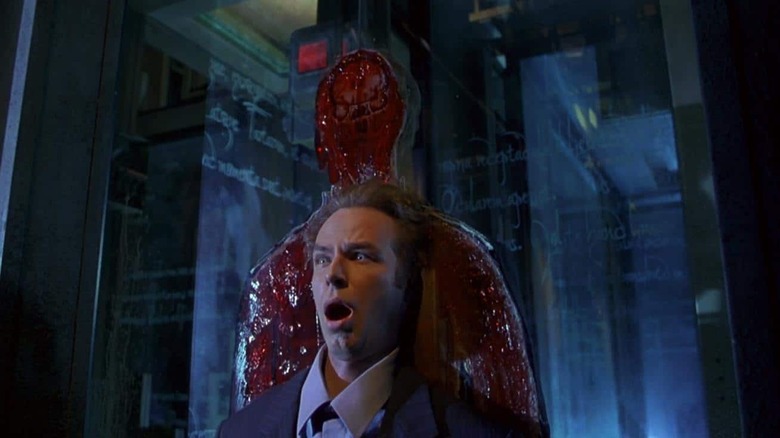 Any film featuring Matthew Lillard is bound to be good, especially one in which he plays a psychic ghost hunter. That's why "Thir13en Ghosts" (aka "Thirteen Ghosts") makes a great addition to any Netflix horror watchlist. Well, that and the fact that it features not 11, not 12, but 13 ghosts, of course, each uniquely spooky in their own right.
A fun and practical effects-filled remake of the 1960 William Castle film, "Thir13en Ghosts" follows psychic Dennis Rafkin (Lillard) as he investigates the enigmatically-designed mansion of his deceased ghost-hunting partner, Cyrus Kriticos (F. Murray Abraham) after Cyrus leaves it to his son Arthur (Tony Shalhoub). Dennis soon realizes that the puzzle-box-like mansion is essentially a big containment unit that traps the aforementioned baker's dozen of spirits, all of whom happen to be quite vengeful.
While critics panned "Thir13en Ghosts" upon its release, the film has since found a cult following among horror fans with taste.
Till Death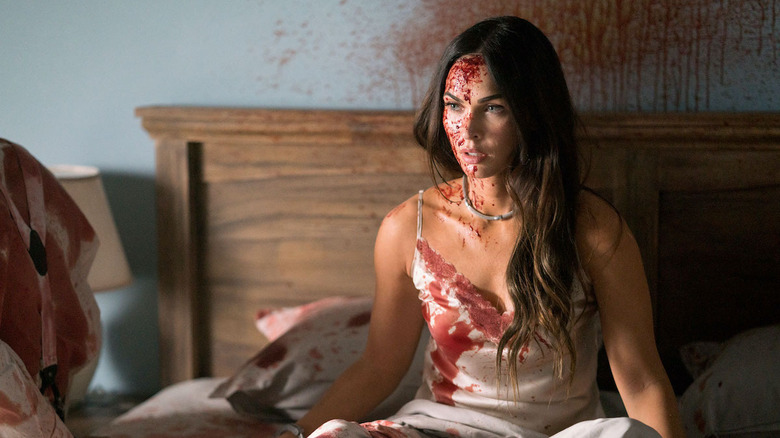 Sometimes after a long day at work, all you really need is to sit down on your sofa, kick your feet up, and watch Megan Fox drag her handcuffed-to-herself dead husband around in the snow while being stalked by hired killers at a remote lake house.
The edge-of-your-seat thriller "Till Death"is here to fulfill that very need. Fox stars as Emma, who has been cheating on her overly controlling husband Mark (Eoin Macken). Mark invites her to a remote lakeside cabin for a romantic weekend, but things take an extremely dark turn when Mark handcuffs himself to her and kills himself, leaving her stuck with his dead body. It's then that other men start showing up at the cabin, and their intentions aren't exactly friendly, leading to a cat-and-mouse game in which Emma has to find a way to outsmart these killers before she ends up as dead as the dude she's handcuffed to. It's a compelling enough, if somewhat silly, premise that is more than watchable "Netflix and thrill" material.
Under The Shadow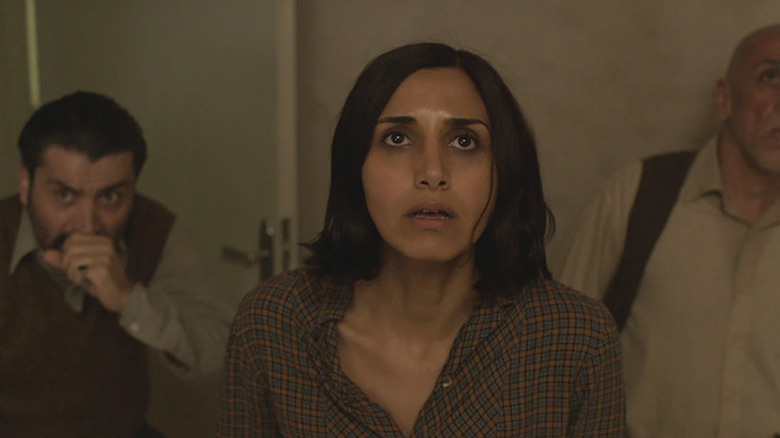 If you've ever found yourself complaining that not enough horror movies are actually scary, look no further than Iranian writer-director Babak Anvari's eerie "Under The Shadow" (2016). This slow-burn chiller effectively blends social and political themes with supernatural frights, and while it takes its time building up the story, the end result is spooky as heck.
Set in war-torn Tehran in the '80s, the film follows Shideh (Narges Rashidi), a former medical student and mother who opts to stay in the city with her daughter Dorsa even though shelling in the area has intensified. A missile hits their building (though doesn't detonate), which coincides with the arrival of a djinn, a supernatural demon of sorts that travels on the wind. Left alone in the empty building with her daughter, they must face this terrifying entity on their own.
Critics have compared "Under The Shadow" to movies like "The Babadook" and "Repulsion." It won a BAFTA for outstanding debut. and was nominated for outstanding British film of the year.
Unfriended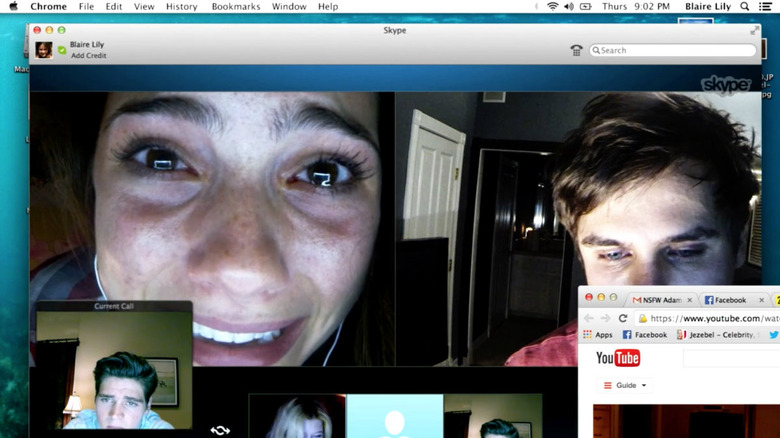 In a world where, for better and for worse, computer screens have become an integral part of daily life, it was only a matter of time before filmmaking would include feature-length films that take place entirely on a screen. It's a format that has come to be known as screenlife, and one of the earliest and most mainstream examples of this style of filmmaking is "Unfriended," a smart, harrowing spin on the teen slasher genre that explores the horrifying ramifications of our hyper-connected, social media-obsessed world.
A group of high school friends, including girlfriend and boyfriend Blair (Shelley Hennig) and Mitch (Moses Storm), hang out on a Skype video chat, but become disturbed when they are joined by a mysterious user with the handle "billie227."  Eventually, they learn that the username belonged to Blair's former childhood best friend, Laura, who died by suicide a year prior after an embarrassing video of her went viral. Things get more terrifying as "billie227" makes them play a game of "Never Have I Ever," which reveals their own dark secrets. 
It makes sense that the earliest examples of screenlife are horror films, as there's an underlying discomfort and danger in our new reality, one that "Unfriended" hones in even as it creates a literal ghost in the machine. As if high school wasn't scary enough on its own!
Vampires Vs. The Bronx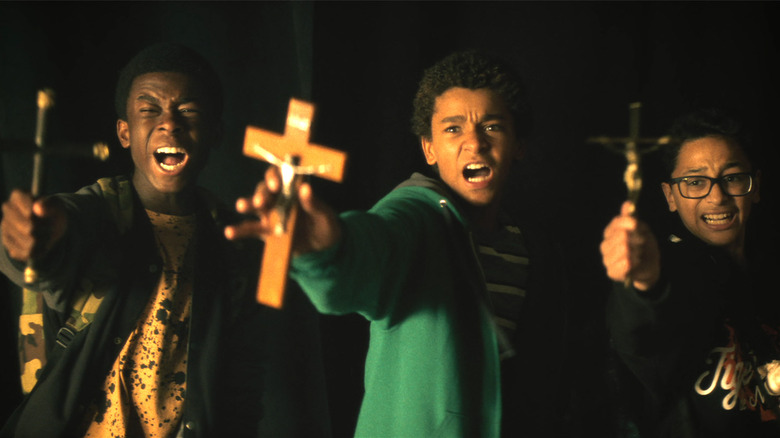 What's scarier, vampires or gentrification? Director Oz Rodriguez's socially conscious horror-comedy "Vampires vs. the Bronx" cleverly highlights the terrors of both.
Three young friends from the Bronx, Miguel Martinez (Jaden Michael), Bobby Carter (Gerald W. Jones III), and Luis Acosta (Gregory Diaz IV), must face off against a group of murderous vampires who have been using a real estate company, Murnau Properties, as cover while taking over the neighborhood. Using their investigative hats and the skills they learned while watching the movie "Blade," the boys give it their all to save their lives and the neighborhood they love while kicking some serious vampire butt. The end result is an adventure that's equal parts charming, scary, and fun.
Veronica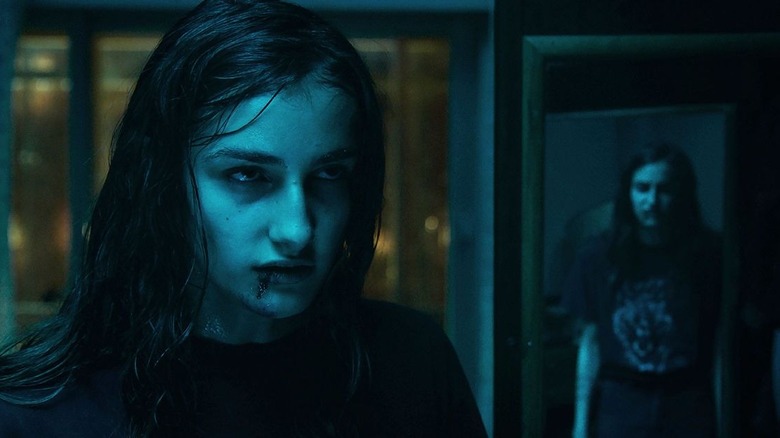 There are a number of horror movies on Netflix that deal with the subject of demons and possession, but "Veronica" manages to separate itself from the pack via competent direction from Paco Plaza, who is perhaps best known for having written and directed the Spanish horror hit "REC" alongside Jaume Balagueró.
"Veronica" stars Sandra Escacena as the titular teenager, who makes the mistake of conducting a seance with some of her friends in an effort to make contact with her deceased father. Soon, she starts experiencing frightening paranormal events. After speaking with a blind nun who just happens to be nicknamed "Sister Death," Veronica learns that the seance attracted a demon that is now attached to her, threatening not only her own life but those of her siblings.
What makes "Veronica" even more scary is that it is loosely based on actual events surrounding a real-life teenage girl who allegedly died mysteriously after using a ouija board.
We Have Always Lived In The Castle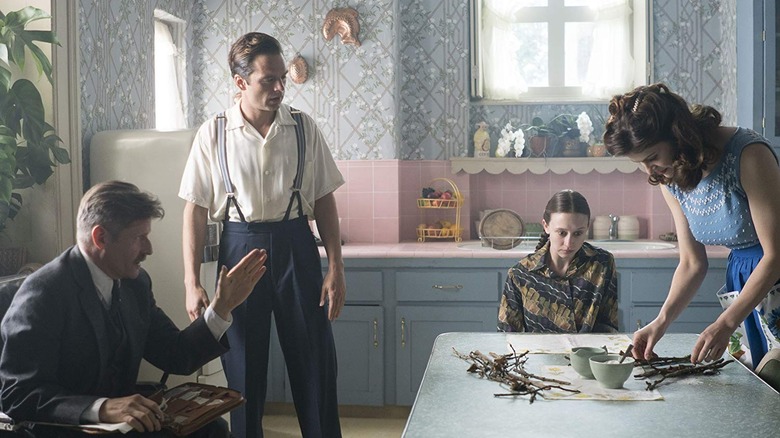 If you like your horror movies to be brooding, slow-burn mysteries involving families with tragic pasts who live in large decaying estates, then "We Have Always Lived in the Castle" could be right up your alley.
Based on Shirley Jackson's acclaimed novel of the same name, "We Have Always Lived in the Castle" centers around the Blackwood family, including sisters Merricat (Taissa Famiga) and Constance (Alexandra Daddario) and their uncle Julian (Crispin Glover), who, several years after a tragedy, all live a reclusive life in their dilapidated family mansion. When a cousin, Charles (Sebastian Stan), arrives with ulterior motives, his presence shakes up the dynamics in the household and threatens to reveal a long-buried secret.
Director Stacie Passon leans on a very slow build up of dread that some may find boring, but fans of the cast should appreciate their compelling performances and the overall Gothic intrigue of the plot.
We Summon The Darkness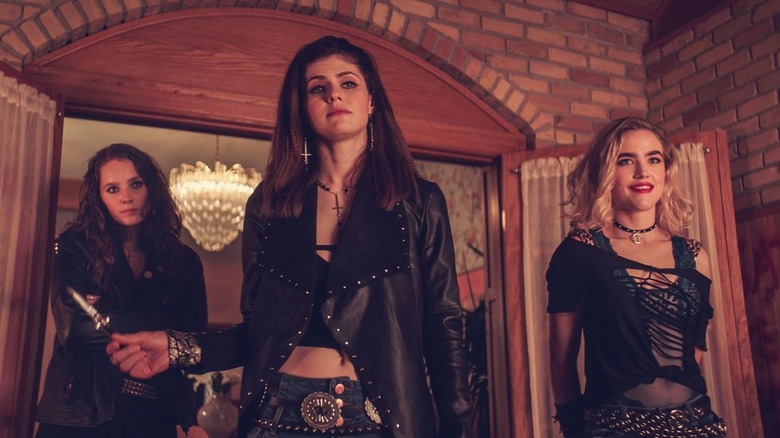 Prefer horror films with a dose of heavy metal and satanic killers thrown in? Well, director Marc Meyers' cheeky '80s throwback "We Summon the Darkness" has some bloody fun with these genre tropes.
It's 1988, at the height of the satanic panic era, and as a wave of murders rock the area, three best friends Alexis (Alexandra Daddario), Val (Maddie Hasson), and Bev (Amy Forsyth) set off on a midwestern road trip to attend a heavy metal concert. At the show, they meet three band guys whom Alexis invites back to her wealthy parents' secluded country mansion. It's not long before the party gets ruined as everyone realizes that satanic killers are on the loose. But is everything as it seems?
Johnny Knoxville makes an appearance as a televangelist in this campy, devilish bit of fun that riffs not only on the horror genre but on the Christian church as well.
The Witch Part 1: The Subversion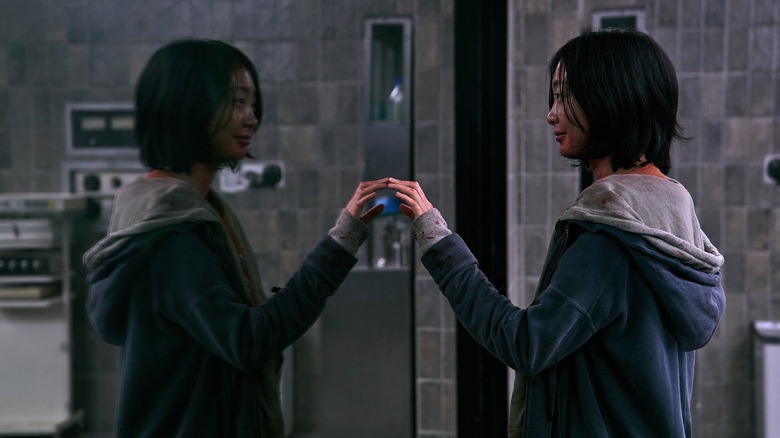 South Korea is known as a hub for interesting genre-blending fare, including recent hits like "Train to Busan," "Okja," and "Squid Game." While "The Witch Part 1: The Subversion" might not be a perfect movie, it delivers on the front of being a solidly entertaining mix of mystery, action, and horror.
The plot revolves around a high school girl, Ja-yoon (Kim Da-Mi),, who escaped from a mysterious government laboratory as a child, but who has developed amnesia about her past. When it turns out that she has telekinetic abilities, her previous captors, Dr. Baek (Min-soo Jo) and Mr. Choi (Hee-soon Park), and another stranger known only as the Nobleman (Parasite's Choi-Woo Shik) all set out to capture her.
"The Witch Part 1: The Subversion" was initially planned as part of a trilogy. While it's unclear if that is still happening, we still maintain hope that we'll see "The Witch Part 2" hit Netflix sooner rather than later.
Read this next: The 31 Scariest Movie Scenes Ever
The post The 60 best horror movies on Netflix right now (March 2022) appeared first on /Film.