Supernow Adventure Club "Escape From Egypt" Review + Coupon
Disclosure: This post contains affiliate links. I received this box for review.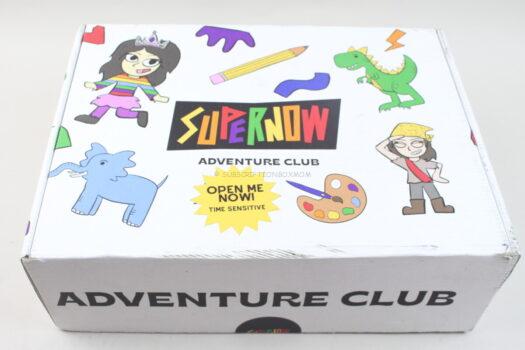 Supernow Adventure Club is a STEAM subscription box for children 4-10.
Children will go on a month-long mission with activities and instructor lead videos. Boxes are $49.00/month or $39/month without the live build classes. The subscriptions without the live build classes will still get the regular videos that go with each activity. The build class videos take children step by step on how to complete each project. Each box contains interactive content, motivating badges, four art and science projects, and social instructor-led project classes.
When all the projects are completed, children will get a badge. Projects are kid-driven, so you won't need to manage messy ingredients like glitter.
Sign up now and get 40% off your 1st box with the code 40OFF.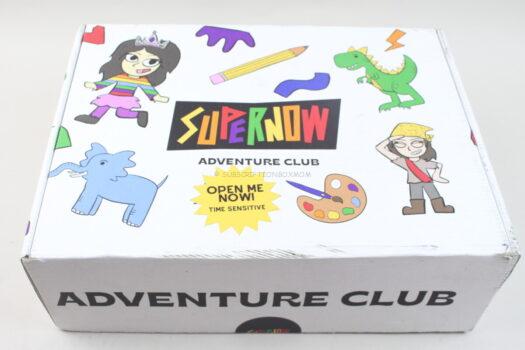 The adventure club comes in a brightly decorated box.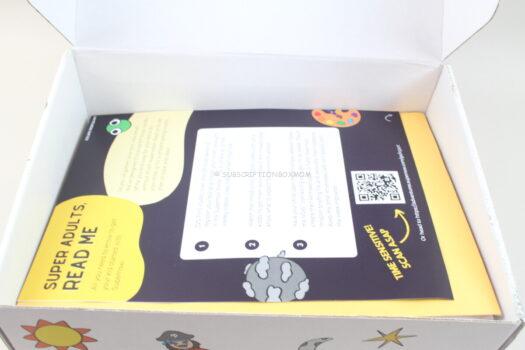 First Look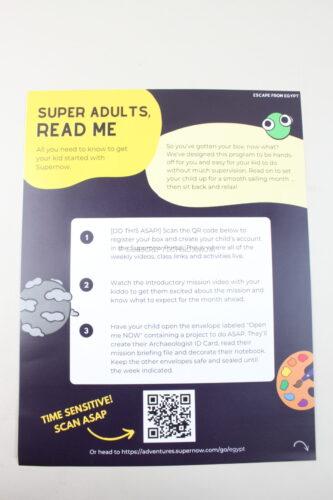 There is a colorful flyer that has a welcome letter to parents.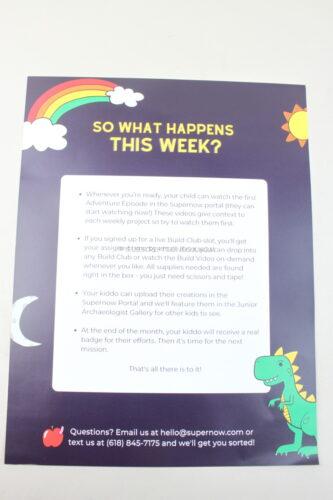 The back of the flyer has an introduction to this month's theme.
Monthly Theme: Escape From Egypt: A Time-Traveling Adventure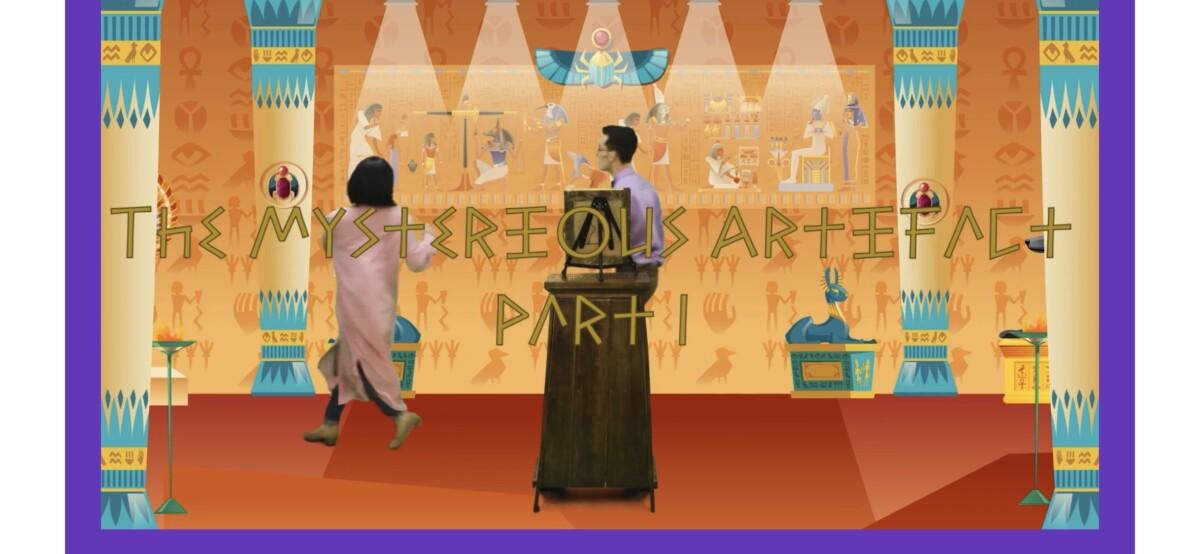 A mystery package containing an artifact has arrived at the  Super Musée, and your child has to figure out what it means. Your child is going back to ancient Egypt!
Mission Briefing Packet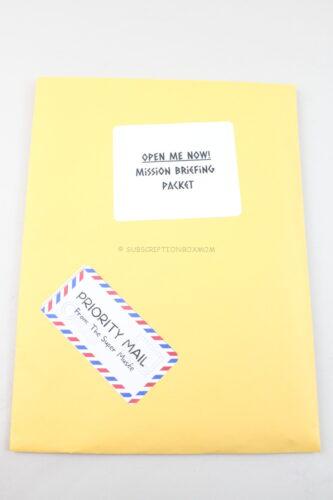 Open this packet first! This gives your child details about this month's mission.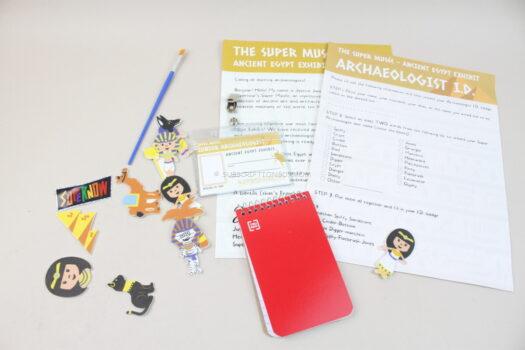 This first pack included two activity sheets, a notebook, paintbrush, stickers, and a name badge. The paintbrush is used several times throughout the box as an interactive element with the videos.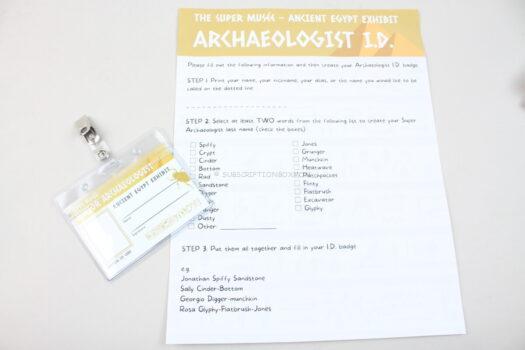 Before going on the first adventure, your child creates their name badge. My son created a different first name than his given name.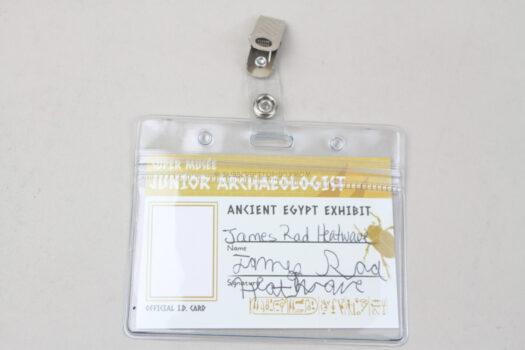 Completed badge!
Project 1: Cartouche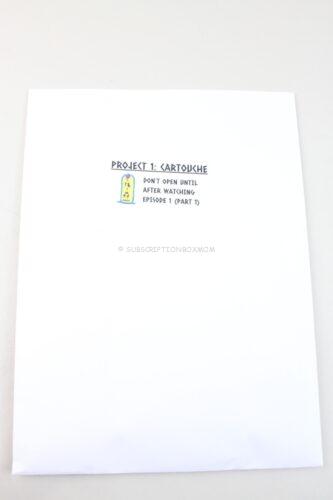 A cartouche is a set of hieroglyphs placed inside an oval to denote a royal or a deity. Your child will make a clay cartouche open a book.
Project: Clay Cartouche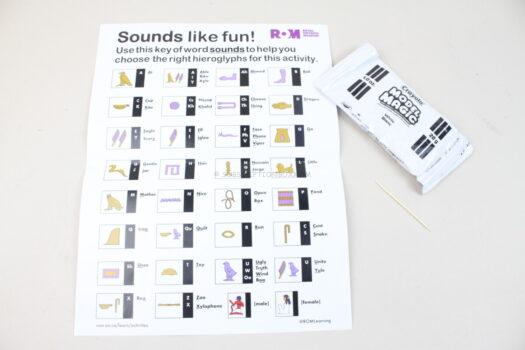 For project 1, your child makes a cartouche on the top of the book to open it. Your child writes their name in hieroglyphics, then they write them on the clay cartouche.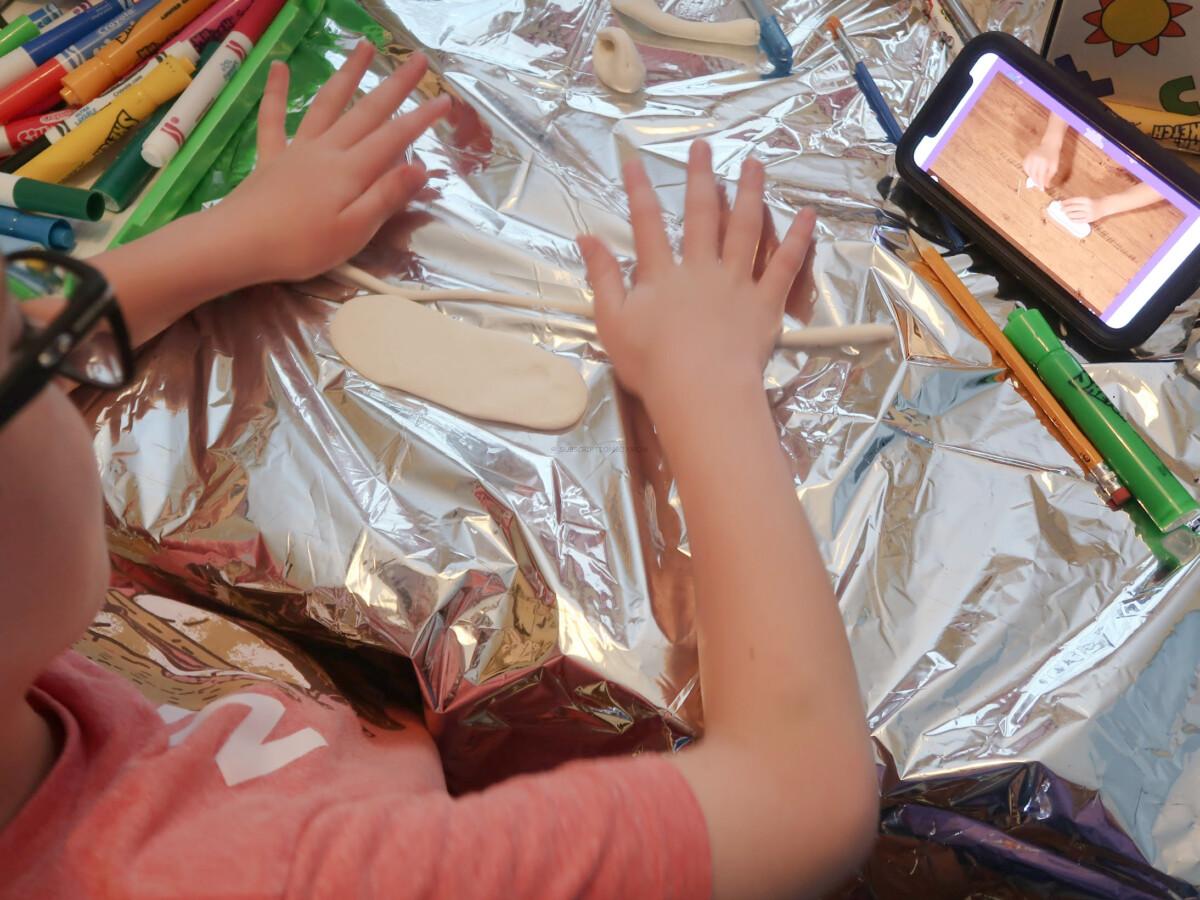 Crafting with the video.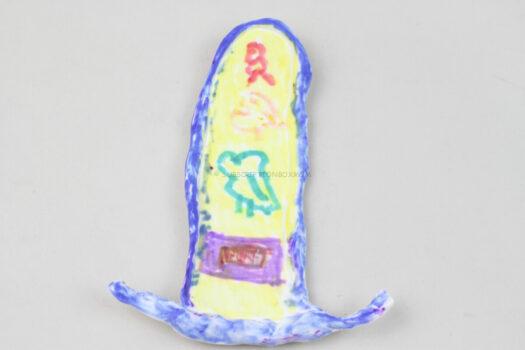 My son wrote the name "James" in hieroglyphics, then colored it with markers.
Project 2: Reed Boat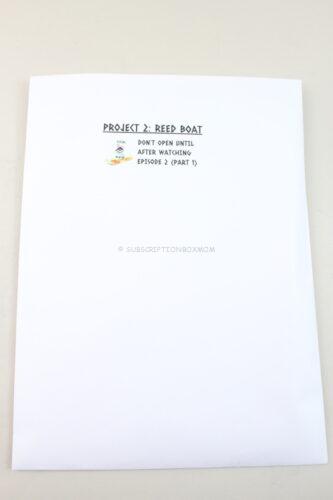 The adventure continues. You just escaped being eaten by crocodiles, and now you are stranded on the Nile. It gets worse! A storm is coming, so you need to help make a reed boat to get out of there! My son loved the sing-a-long in the video for this section.
Project: Reed Boat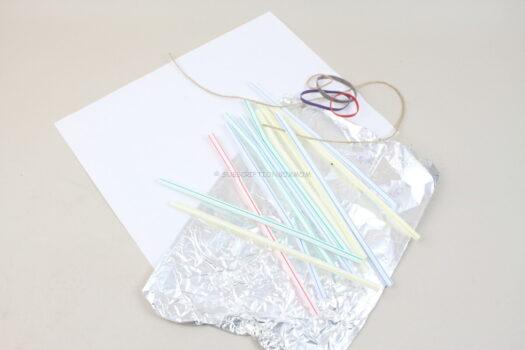 The video aspect of this subscription is my favorite part. Each video is around 20 minutes, though I didn't note the times for each. Each activity has an indebth tutorial on how to complete the project. Supernow reminds children throughout each task that they can pause the video and finish the step they are working on. The boat involved more steps than the cartouche, so this project was longer.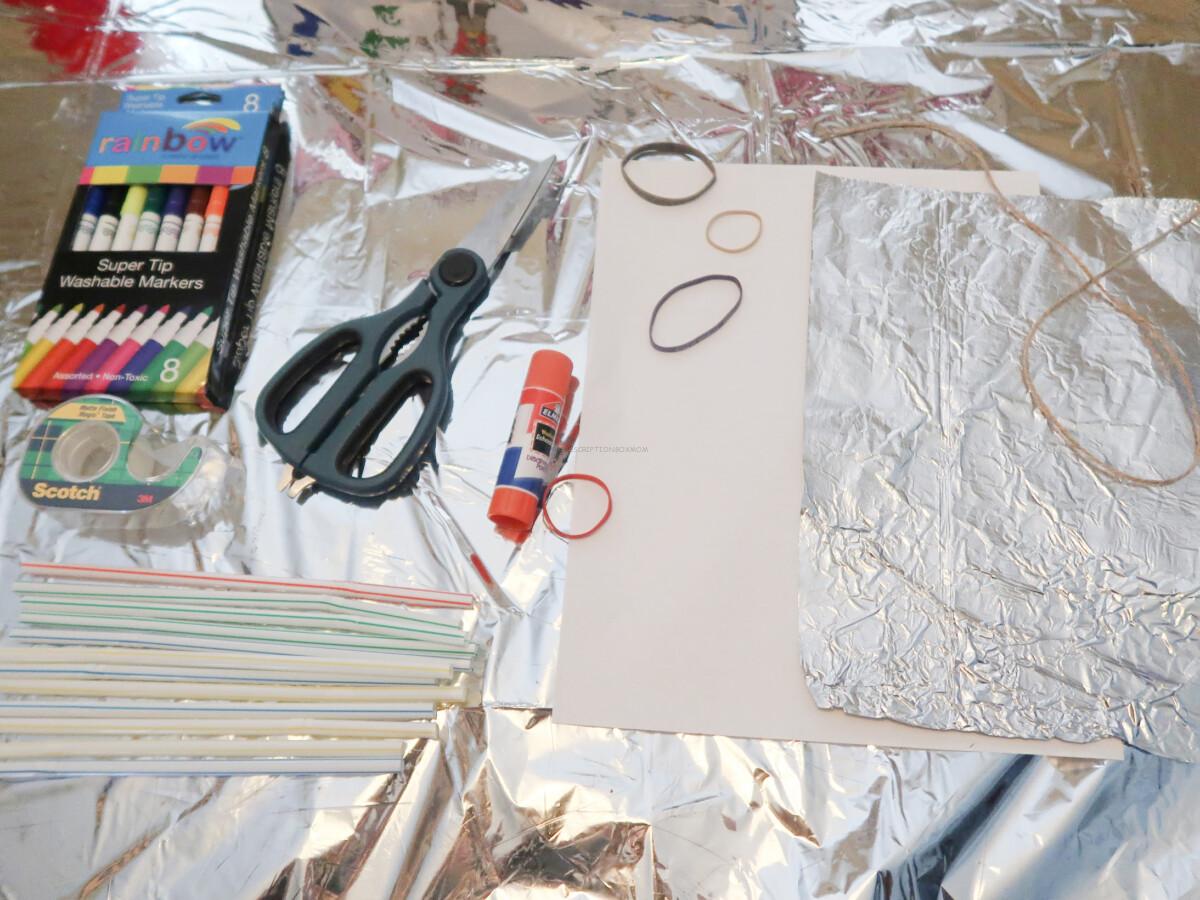 Your child will need a few extra items for the projects at home, but they are all easily available. This project needs additional markers, tape, glue, and scissors.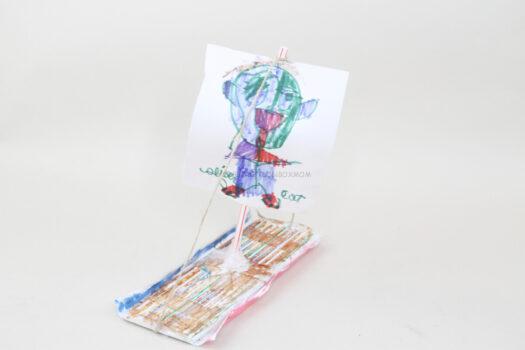 The finished boat and they were able to cross the Nile!
Project 3: Cipher
You have a deal with a sphinx. Solve a puzzle, and you will get another piece of the artifact. We need to create a cipher to tell the answer in code! 
Project: Hieroglyphic Cipher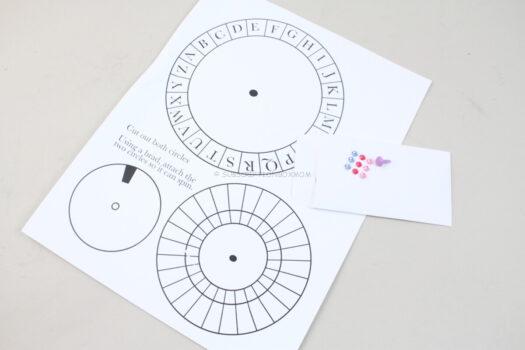 Cipher materials include a sheet of materials to cut out, brad, and jewel stickers.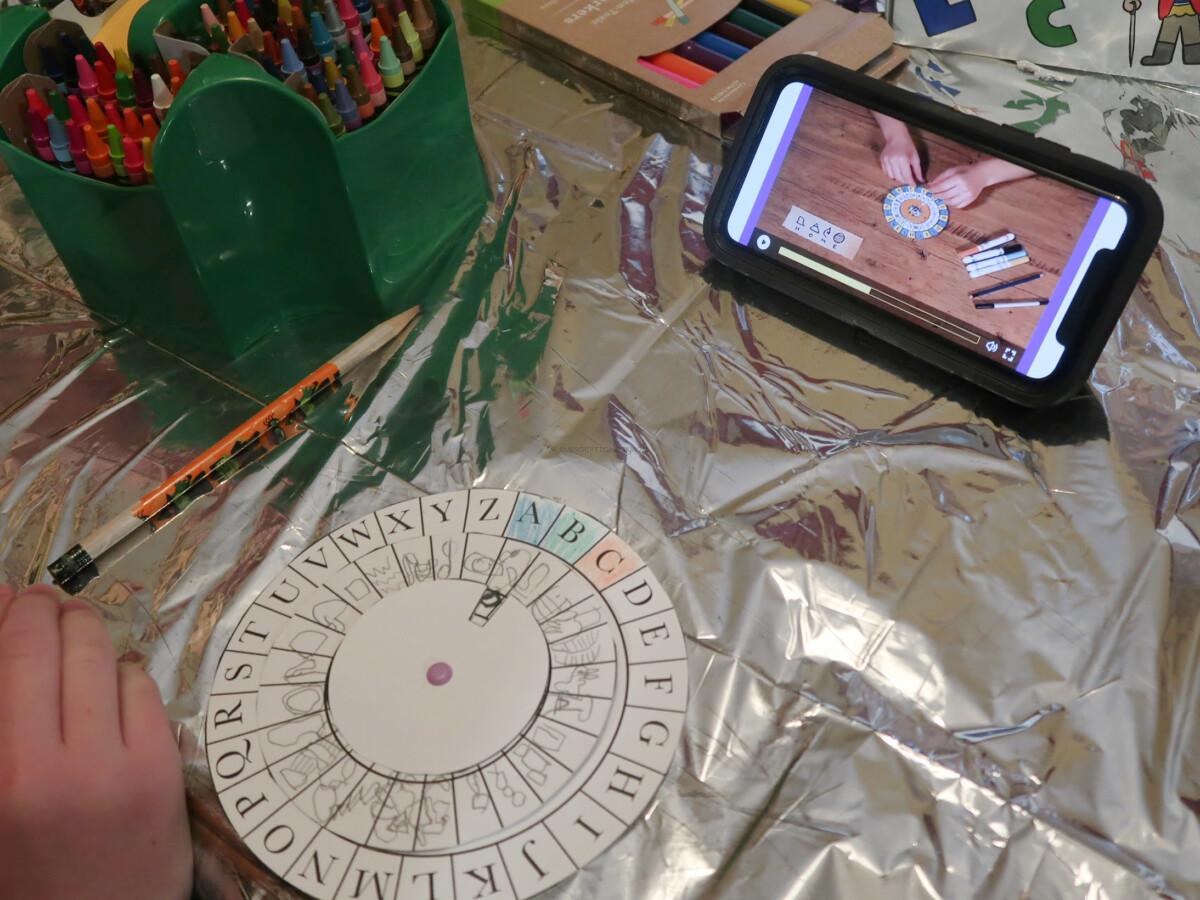 Creating the cipher.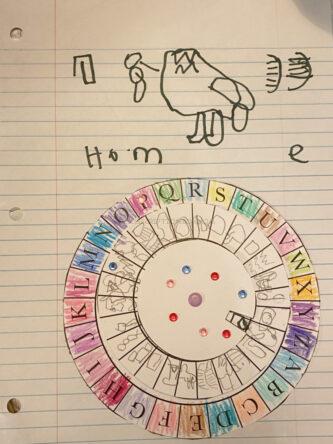 Once the characters had the answer to the sphinx's riddle, a cipher had to be created so the character could deliver the solution in code. The second row in the cipher is made up of hieroglyphics or other shapes the child wanted to use.
Project 5: Artifact Temple
Pharaoh King Narmer needs our help to build a temple for his treasured artifact.
Project: Egyptian Temple Diorama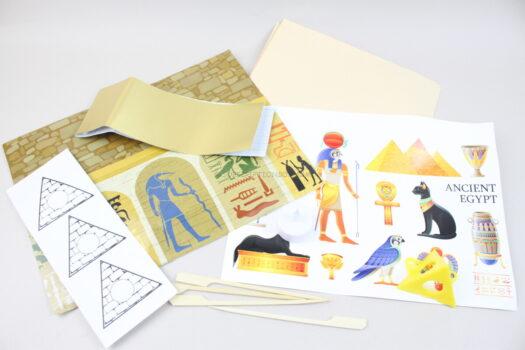 This was my son's favorite project. Children get to use their creativity to create their temple.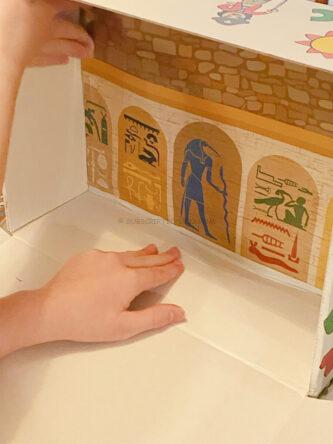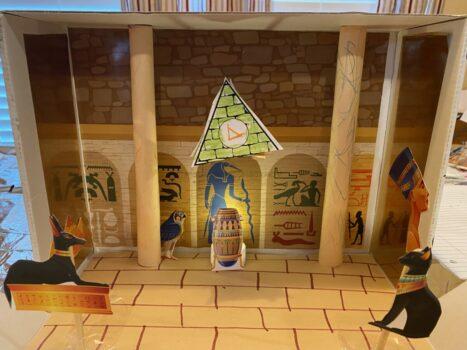 Supernow included a light in the project items so the child could light up their temple.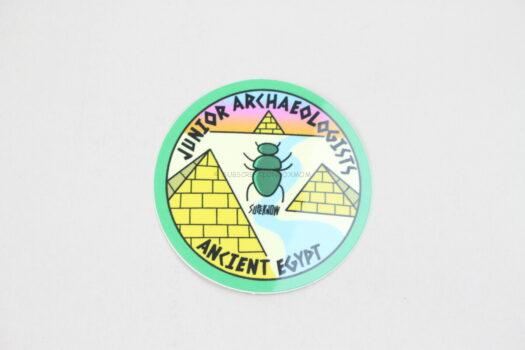 When your child completes the activities and videos, they get a completion sticker.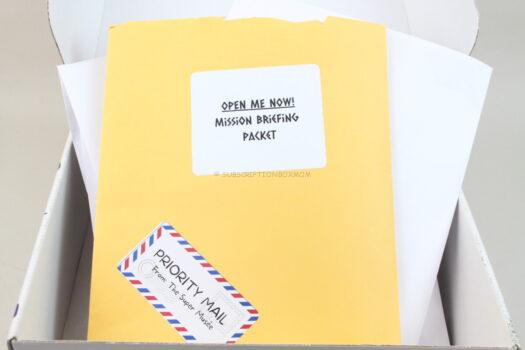 Final Thought: My son loved Supernow Adventure Box. Unlike other STEM/activity boxes, Supernow includes captivating videos and video tutorials to complete each project. This box kept my son's attention, and he enjoyed each week. If you want to try Supernow Adventure Box, sign up now and get 40% off your 1st box with the code 40OFF.
Do you like FREE SUBSCRIPTION BOXES? Click HERE to see my free subscription box list.
The post Supernow Adventure Club "Escape From Egypt" Review + Coupon appeared first on Subscription Box Mom.