Superhero Bits: Wakanda Forever Sets A Box Office Record, Fewer Marvel Shows On Disney+ In 2023 & More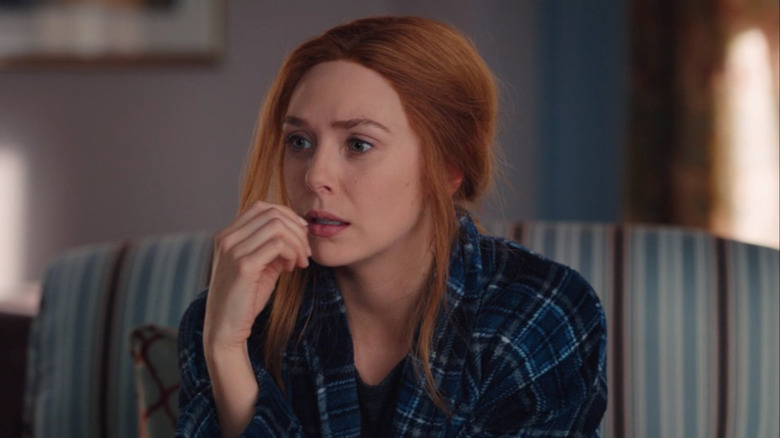 (Superhero Bits is a collection of stories, updates, and videos about anything and everything inspired by the comics of Marvel, DC, and more. For comic book movies, TV shows, merchandise, events, and whatever catches our eye, this is the place to find anything that falls through the cracks.)
In this edition of Superhero Bits:
"Black Panther: Wakanda Forever" sets an impressive record.
George Clooney's Batman gets roasted by Matt Damon.
Are we only getting a few Disney+ Marvel shows in 2023?
Superhero movies dominated VOD this year.
Abomination Joins Marvel Puzzle Quest
"Marvel Snap" undoubtedly got a lot of attention in terms of superhero-based mobile gaming this year. That being said, "Marvel Puzzle Quest" is still going strong, and for those who are playing it, Abomination has been added to the game. This makes a great deal of sense, given the character's recent return to the MCU in "She-Hulk: Attorney at Law." 
You can get a glimpse at the character design in the game above, but full details on his abilities and whatnot can be found by clicking here.
No, There Isn't A Big DC Announcement Event In January
James Gunn is far more than a director these days — he's the co-head of DC Studios. Gunn and his partner, Peter Safran, have been busy assembling a plan for the future of the studio. Recently, rumors began making the rounds on Twitter (what else is new?) suggesting that Warner Bros. Discovery was going to hold an event in January where some of those plans would be unveiled. Responding to the above tweet, Gunn simply said "it is not." 
So there we have it. Gunn, once again, making it tough for the rumor mill to churn with incorrect information. It's better this way.
Evangline Lilly Is Very Much Interested In Being In An A-Force Movie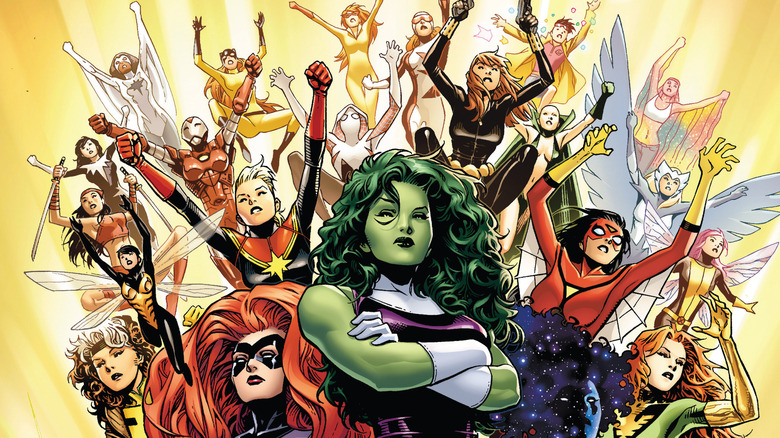 There has been much discussion of a possible "A-Force" movie in the MCU ever since "Avengers: Endgame" delivered a female-led, action-packed moment during the film's finale. While it remains to be seen if such a project will ever officially take flight, Evangeline Lilly, who plays Wasp, has expressed her desire to be in the proposed film. Speaking with CinePOP, she said the following:
"Yes! I would like to be on it. I would like to make it happen. That day that we did the scene in '[Avengers:] Endgame' where it was just us women was the most special day I've ever had. It was maybe tied with the most special day I've ever had filming a Marvel movie."
The "A-Force" is a relatively recent addition to the Marvel Comics canon, with the team first debuting in 2015. But that wouldn't necessarily preclude it from becoming a movie by any means. After all, we're getting an "Ironheart" series next year. As for Lilly, we'll at least get to see her return as Wasp in "Ant-Man and the Wasp: Quantumania" in February.
Spider-Man: No Way Home Topped Vudu's Charts In 2022, Morbius Did Not
Vudu has released its list of the top ten most-watched movies on its platform in 2022. The VOD service provides digital rentals and purchases, with digital marketplaces like this increasingly becoming a larger part of the business. As we can see, "Spider-Man: No Way Home" topped the chart, which makes sense given that it is the highest-grossing movie of the last few years. 
"Morbius" also made an appearance, rounding out the top ten. It, uh, did not do as well at the box office, to put it nicely. 
Interestingly, "The Batman" did not appear on the chart, though that might have had something to do with the fact that it hit HBO Max right after its theatrical rollout, offering an easy way to stream it at no additional cost.
Jonathan Majors Explains How Kang Will Be Inspired By Thanos
Kang is set to be the next big baddie of the MCU, seemingly filling the shoes left behind by Thanos. While they are radically different villains, Majors is taking a thing or two from what Josh Brolin brought to the table with the Mad Titan. Speaking recently to Nerdbunker, the "Ant-Man and the Wasp: Quantumania" star said the following:
"What Josh Brolin did so beautifully with Thanos was that he tried to make him as three-dimensional as possible to make it very clear, you know, and he really believed in it. Which is why I think it was so morally ambiguous as to how bad he is. And I also think that the more villainous you are, and the more anti-anti-hero you are, the deeper your constitution has to be. I think with Kang, my objective with every role I play is to make them as universal and as human as possible."
We got a little taste of Kang in the "Loki" season 1 finale, but it sounds like Majors has a lot more in store for us in the coming years leading up to "Avengers: The Kang Dynasty."
Wakanda Forever Just Set A Hugely Impressive Box Office Record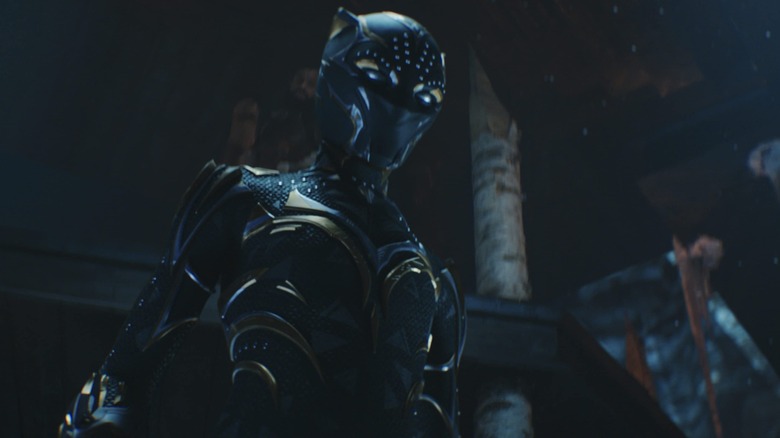 "Black Panther: Wakanda Forever" has, to this point, made $806 million worldwide, including $431 million domestically, making it one of the biggest movies of the year. But that domestic number is particularly important. As noted by the folks at Comicbook.com, that makes it the biggest female-led superhero movie ever at the domestic box office, beating out the likes of "Captain Marvel" ($426.8 million) and "Wonder Woman" ($412.8 million). Granted, "Captain Marvel" still has the edge globally with $1.12 billion, but this is still a very impressive milestone. 
We'll see if "The Marvels" has anything to say about it next year, though.
Matt Damon Absolutely Roasts George Clooney's Batman
George Clooney was a guest of honor at the Kennedy Center Honors recently, receiving an award for all of his impressive work in Hollywood over the years. His friend and "Ocean's Eleven" co-star Matt Damon decided to have a little bit of fun with Clooney in a speech honoring him, in which he straight up dragged his performance as Batman in the much-maligned "Batman & Robin." Fortunately, Clooney seemed to be laughing his ass off and clearly had no hard feelings about it. You can check out the full clip for yourself above.
Looks Like We're Only Getting Three Marvel Shows On Disney+ In 2023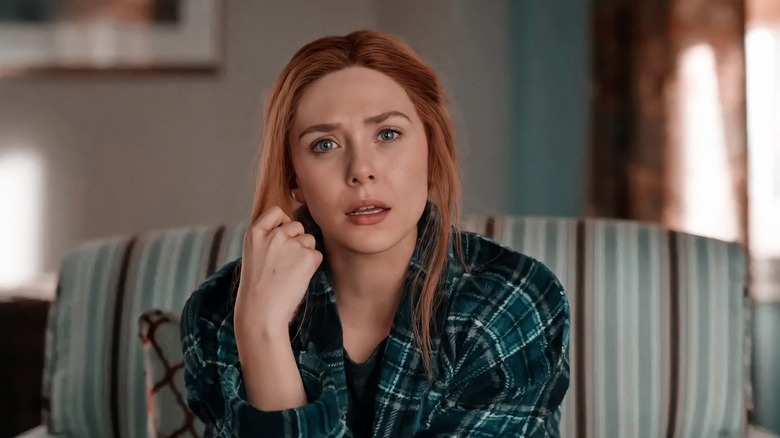 Lastly, as we gear up for 2023, it looks like the Marvel train on Disney+ may be slowing down a touch. According to an official update from Disney+ Japan, "Secret Invasion," "Ironheart season 1, and "Loki" season 2 are the only seasons listed for release next year. But what about shows like "Agatha: Coven of Chaos" or "Echo?" 
The plot thickened a bit as a since-deleted video from Marvel U.K. suggested those shows were still coming in 2023 as well (per Comicbook.com). But why was the video deleted? Has the schedule shifted around a bit? For now, it's hard to say but three shows would be a decline from 2020, which saw the debut of "WandaVision," "The Falcon and the Winter Soldier," "Loki," "What If...?" and "Hawkeye." 
We'll have to wait and see what Disney and Marvel Studios have to say about it in the coming weeks and months, but certainly, this is something to keep an eye on.
Read this next: Disturbing Comic Book Moments The MCU Will Never Show You
The post Superhero Bits: Wakanda Forever Sets A Box Office Record, Fewer Marvel Shows On Disney+ In 2023 & More appeared first on /Film.