Superhero Bits: The Zack Snyder Oscars Controversy, The Boys Season 3 Poster & More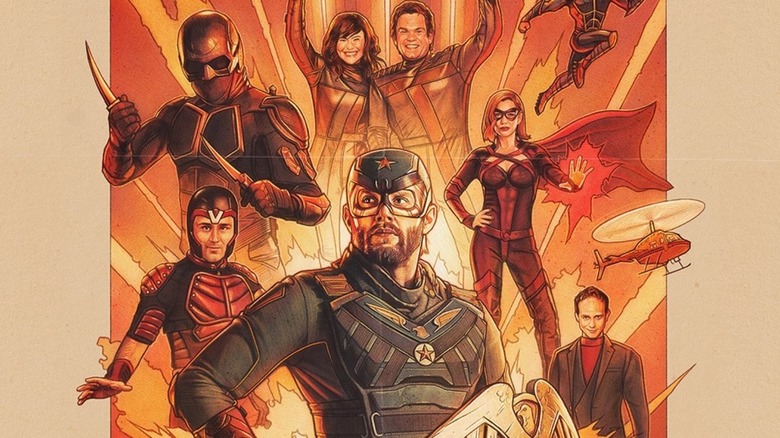 (Superhero Bits is a collection of stories, updates, and videos about anything and everything inspired by the comics of Marvel, DC, and more. For comic book movies, TV shows, merchandise, events, and whatever catches our eye, this is the place to find anything that falls through the cracks.)
In this edition of Superhero Bits:
Zack Snyder fans rigged the Oscars fan-favorite polls.
The "Moon Knight" producers are moving on to "Fantastic Four" next.
Sam Raimi won't direct Tom Holland's "Spider-Man 4."
"The Boys" season 3 gets a poster ahead of Monday's trailer. 
The Ninja Turtles Get A Friday The 13th Mash-Up
The folks at Nickelodeon decided to have a little but of fun with the "Teenage Mutant Ninja Turtles" today, which just so happens to be Friday the 13th. As we can see in the above artwork, the heroes in a half-shell were given a bit of a horror treatment with Casey Jones looming large, clearly meant to call to mind Jason Voorhees, the machete-wielding killer from the "Friday the 13th" films. Well played, Nickelodeon social media team.
Is This Why Legends Of Tomorrow And Batwoman Were Canceled?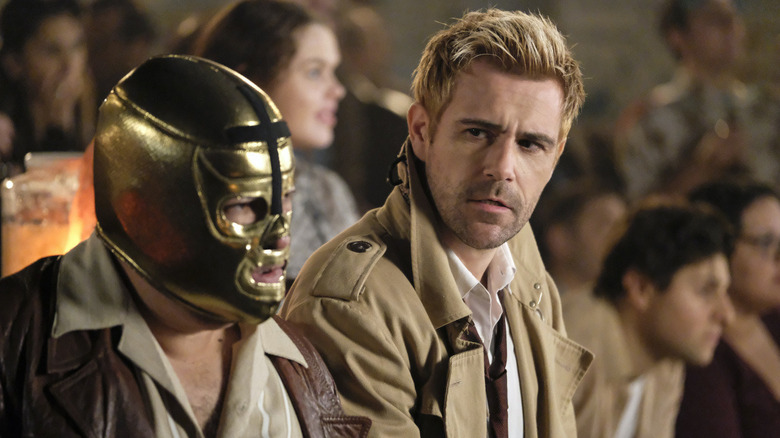 The CW recently decided to cancel a ton of shows, with "Legends of Tomorrow" and "Batwoman" amongst the many series that didn't make the cut for renewals. So, why did the network cancel these shows? Well, The Hollywood Reporter states that "the leases on the soundstages for both DC Comics dramas was up and producers Warner Bros. TV did not want to extend them." That certainly accounts for at least one piece of the puzzle -- but is it the whole puzzle? It seems hard to imagine that a sound stage lease was the only thing keeping two shows from returning to the air. But this at least sheds some light on the situation.
The Flash Season 8 Into The Still Force Promo
Here is the official promo for the 15th episode of the eighth season of "The Flash" on The CW:
The Flash (Grant Gustin) gets an assist from XS (guest star Jessica Parker Kennedy). Meanwhile, CCPD enlists Chester (Brandon McKnight) for help when a mysterious device is found at a crime scene.
Eric Wallace directed the episode, which was written by Lauren Barnett and Christina M. Walker.
Moon Knight Producers Are Doing Marvel's Fantastic Four Movie Next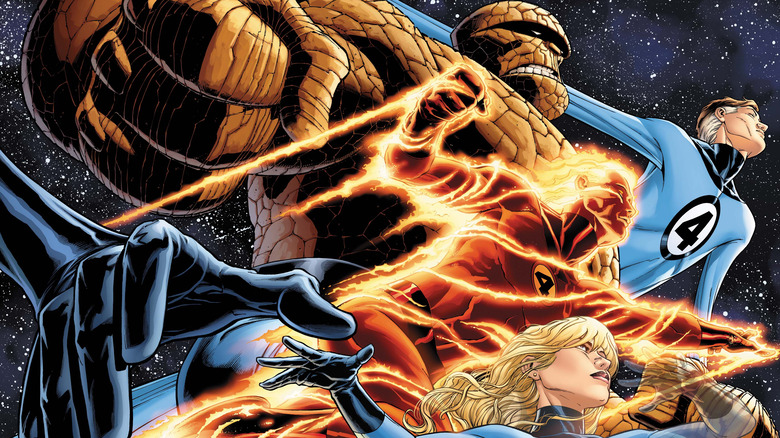 Marvel Studios has an interesting way of doing things. A producer is assigned a single project to work on at one time, and they see that project through to the end. With that in mind, the folks at ComicBook.com have some interesting news as producers Grant Curtis and Nick Pepin are moving on from "Moon Knight" and right into the upcoming "Fantastic Four" reboot. The news was confirmed by series head writer Jeremy Slater.
"My execs on Moon Knight are the same guys who are running Fantastic Four, so we had a lot of talks about it. I was like, 'I'm not going to pitch you for anything, because honestly you don't need my stink on it.'"
This tells us that one, Marvel Studios has faith in Curtis and Pepin as producers and two, "Fantastic Four" is clearly a top priority with them shifting to work on the long-awaited reboot. Now the big question is, who is going to direct it now that Jon Watts has departed the project? We may know sooner rather than later with the pieces seemingly coming together on the chessboard.
Psylocke Figure From Sideshow Collectibles
The folks at Sideshow Collectibles have unveiled a new Marvel collaboration in the form of a premium format figure depicting the mutant Psylocke. General audiences will likely know her from Oliva Munn's portrayal in 2016's "X-Men: Apocalypse." But this figure is more rooted in the comics and, for those who are interested, it is available for pre-order now and retails for a cool $625. Interested parties can get full details or pre-order by clicking here.
Sam Raimi Won't Direct Tom Holland's Spider-Man 4 For A Charming Reason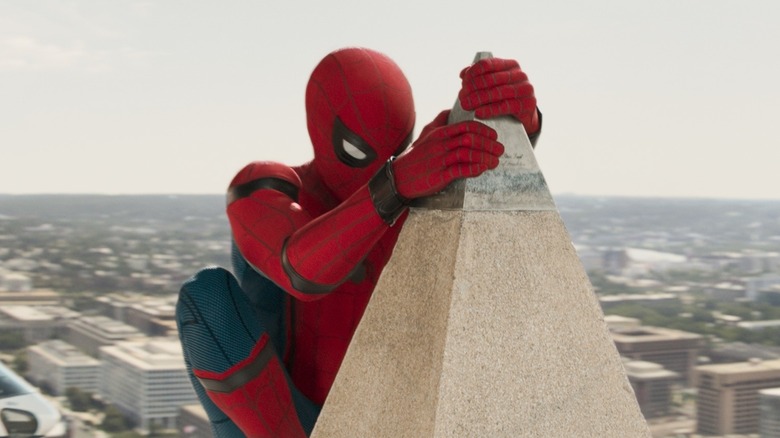 Sam Raimi, director of the original "Spider-Man" trilogy, recently made his return to superhero filmmaking with "Doctor Strange in the Multiverse of Madness." But does he have a future with the franchise? Raimi recently spoke with The Los Angeles Times and the subject of him possibly directing Tom Holland's inevitable fourth "Spider-Man" film came up. Raimi, however, dismissed that idea, and it all has to do with Tobey Maguire.
"I love Spider-Man. And I love Tom Holland in the role. [But] if I made a Spider-Man movie, it would probably have to be with Tobey or he'd break my neck."
As tongue-in-cheek as this is, it's also quite charming. Maguire is Raimi's Spidey and since they never got to make their version of "Spider-Man 4," it might feel wrong of him to tackle the franchise with a different actor in the role. Here's hoping he and Maguire reunite elsewhere within the Spider-Verse.
Zack Snyder Fans Rigged The Oscars Fan Favorite And Cheer Moment Awards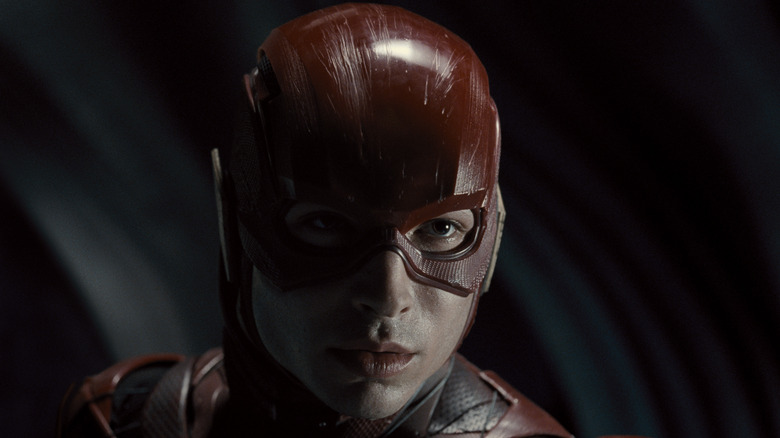 This year's Oscars attempted to get some engagement from film fans who might not otherwise care about awards shows by including a couple of awards that were voted on by movie lovers on Twitter. This resulted in Zack Snyder's "Army of the Dead" winning the Fan Favorite award, whereas the Cheer Moment went to Flash entering the Speedforce from "Justice League."
However, a new report from The Wrap indicates that fans of Snyder used automated online bot accounts to help push the vote in favor of these films. For now, it remains unclear if any investigation will take place on The Academy's part though that seems unlikely. These awards didn't actually come with an Oscar, as they were merely included as part of the ceremony. Still, it colors a couple of strange moments from this year's ceremony, bathing them in an ugly light.
The Boys Season 3 Gets An Interesting Poster, Trailer Drops Monday
Lastly, "The Boys" season 3 has received a new poster but a unique one at that, as this appears to be for an in-universe thing titled "Payback." The caption provided states that this "may or may not" make more sense once the trailer drops on Monday. The big thing there is that fans can expect a trailer come Monday, so be on the lookout for that. As for the poster, Jensen Ackles' Soldier Boy is out front and center, and he figures to be a big part of the new season. We'll be sure to bring the trailer your way as soon as it drops on Monday but, for now, be sure to check out the new poster for yourself above.
Read this next: The 15 Best Batman: The Animated Series Episodes
The post Superhero Bits: The Zack Snyder Oscars Controversy, The Boys Season 3 Poster & More appeared first on /Film.