Superhero Bits: Olivia Wilde's Secret Marvel Movie, Henry Cavill Superman Rumors & More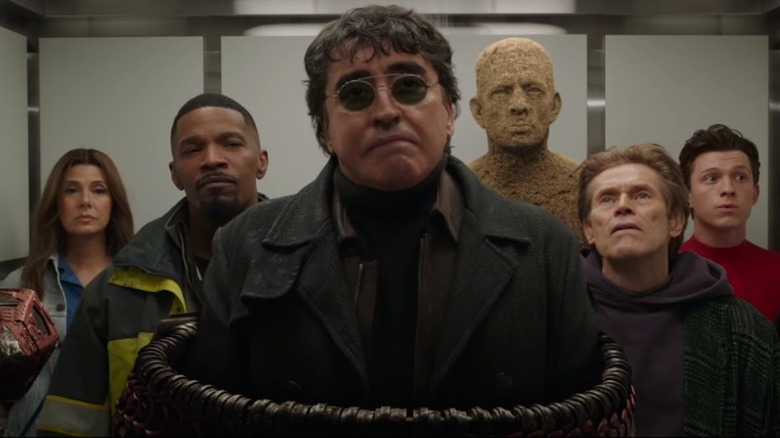 (Superhero Bits is a collection of stories, updates, and videos about anything and everything inspired by the comics of Marvel, DC, and more. For comic book movies, TV shows, merchandise, events, and whatever catches our eye, this is the place to find anything that falls through the cracks.)
In this edition of Superhero Bits:
A "Batgirl" star makes a plea to Warner Bros.
Olivia Wilde can't say anything about her Marvel movie.
Henry Cavill may have filmed a new Superman scene.
A new "Spider-Man: No Way Home" re-release clip.
She-Hulk Arrives In Marvel Puzzle Quest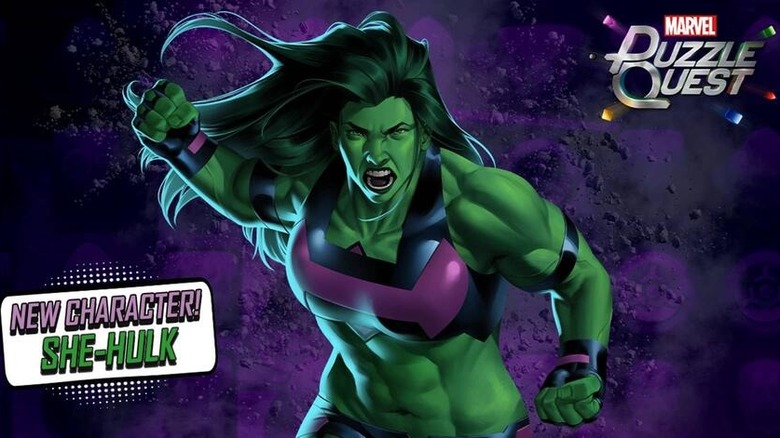 With the release of "She-Hulk: Attorney at Law" on Disney+, the character is getting a major boost in the larger public consciousness. As such, Marvel is doing a lot to bring Jennier Walters to many other corners of the company's empire. Case in point, She-Hulk is coming to the mobile game "Marvel Puzzle Quest." You can see the character as she appears in the game above and, as far as how she fits into the game, Marvel explains that she is "a 5-Star Rarity character with Affiliations Heroes, Avengers, Team Iron Man, Gamma Mutates, and Enhanced, She-Hulk (Immortal) has a toolkit that includes As Above, ...Makes Me Stronger, and So Below." Those interested in getting in on the action can download the game by clicking here.
Ethan Hawke's Batman Arrives In Batwheels Clip
"Batwheels" is a brand new animated series aimed squarely at young children that is debuting in September. Despite being made with youngsters in mind, the creators didn't skimp on the star power. Case in point, none other than Ethan Hawke is voicing Batman in the series, and the above clip gives us a taste of what his take on the Caped Crusader is going to be like. Check out the clip above and look for the show on HBO Max on September 17.
Did Marvel's Fantastic Four Find Its Director?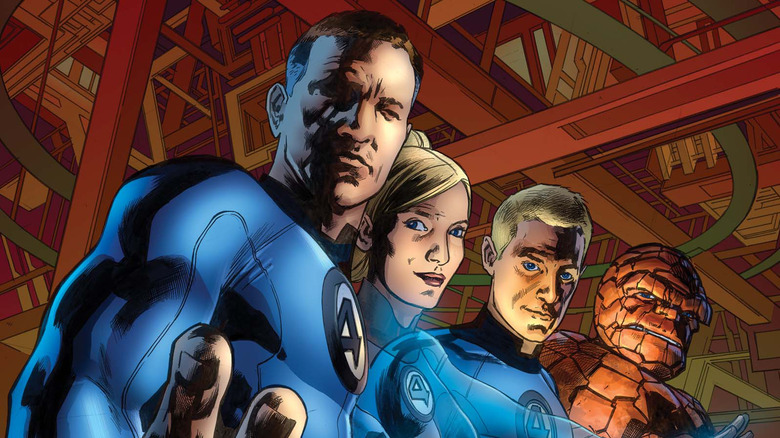 What's the time? It's rumor time! "Spider-Man: No Way Home" director Jon Watts departed Marvel's planned "Fantastic Four" reboot several months back and we have yet to find out who is going to take his place. Well, a new rumor from the often reliable The Direct suggests that none other than Matt Shakman, director of "WandaVision," is going to fill in the director's chair. We'll obviously need to wait for further confirmation but the outlet states specifically that he has signed on the dotted line, so he may not be in talks, this could be a done deal. D23 is coming up, so we could learn more very, very soon.
She-Hulk Star Jameela Jamil Defiles Billboards For The Show
Jameela Jamil is playing Titania, the main villain of "She-Hulk: Attorney at Law." Well, in a fun bit of IRL marketing, Jamil put on the costume and decided to defile some billboards, covering up ads for Jennifer Walters' actual legal practice. Since this was shared by the official Twitter account for the show, it's very clear that they were in on the joke and it's nothing more than a clever marketing scheme. Still, it is clever and it's a whole lot better than a poorly photoshopped poster featuring nothing but floating heads and names of actors.
Batgirl Star Ivory Aquino Pleads With The Studio To Release The Film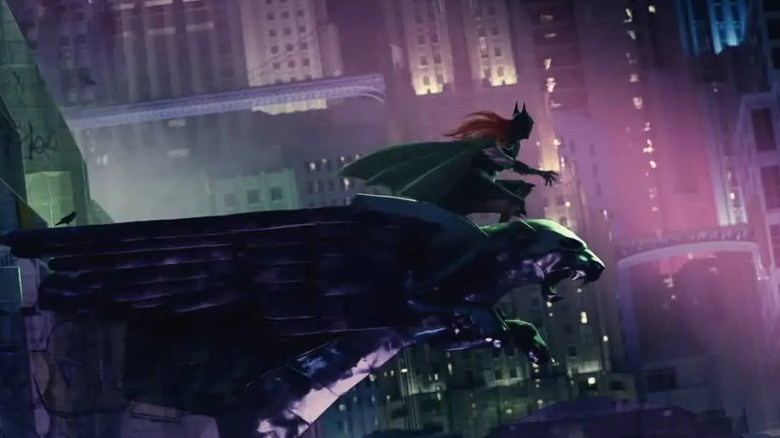 Arguably the biggest movie news story of the year to date has been Warner Bros. Discovery scrapping the release of "Batgirl" despite the film being almost finished. We recently heard that the studio was holding "funeral" screenings of the film for the cast and crew before it is locked away forever and possibly even destroyed, all so the studio can take a tax write-off. Now, actor Ivory Aquino, who starred in the movie, has taken to Twitter to plea with CEO David Zaslav to reconsider. Aquino gives heartfelt, personal accounts of how emotional these past few weeks have been before making a reasoned case as to why releasing the DC Comics adaptation may actually be worthwhile.
"I can only endeavor to understand how one feels when tasked with tending to the bottom line like you have. I can't even begin to imagine what one in your position goes through having such great responsibility to attend to. I do know and ask, with something like Batgirl that's a product of our hearts and souls, that the little cogs not simply be seen as widgets whose fates are determined by an equation to benefit the bottom line. More than widgets, we are fellow human beings and artists who, when given the chance, can outperform the equation and multiply the bottom line exponentially."
Unless the studio wants to reverse course on its cost-saving strategy, this is very unlikely to happen but Aquino's call is hard not to connect with. This continues to be a brutal and complicated situation.
Wait, Did Henry Cavill Film A New Superman Scene For Black Adam?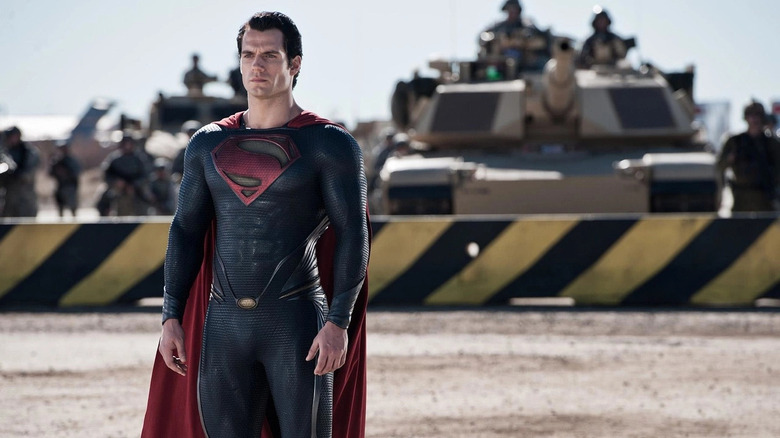 What's that? It's rumor time again? Indeed it is! This one, though, has the capability of setting the internet ablaze so let's manage expectations right up top and say this is far from confirmed and we are merely bringing it up as a more of a "what if?" scenario than anything else. That having been said, the folks at Geekosity have reported that Henry Cavill filmed a new Superman scene in August that is going to be attached to "Black Adam" as a post-credits scene. Now, the details of the alleged scene remain under wraps but, if this is true, it would be a huge deal. It would mean that the so-called Snyderverse is not totally dead and it could pave the way for Cavill's Superman to have a larger role in the DC films going forward. We'll see what comes of it but this could prove to be a pretty damn big deal.
Val Kilmer Wants To Play Batman Again
"Batman Forever" leaves behind a complicated legacy. It saw Val Kilmer taking over as Batman after Michael Keaton departed, and it is probably not as good as the Tim Burton films but certainly not as bad as "Batman & Robin." Again, complicated. But with the DC Multiverse still a thing, IGN's Jim Vejoda recently spoke with Kilmer and asked him about reprising his role as Batman within the multiverse. As we can see, Kilmer gave a simple but definitive answer. Can you imagine seeing Kilmer back under the cape and cowl? After the success of "Top Gun: Maverick," anything seems possible.
Olivia Wilde Is Making A Marvel Movie, But She Can't Say Anything About It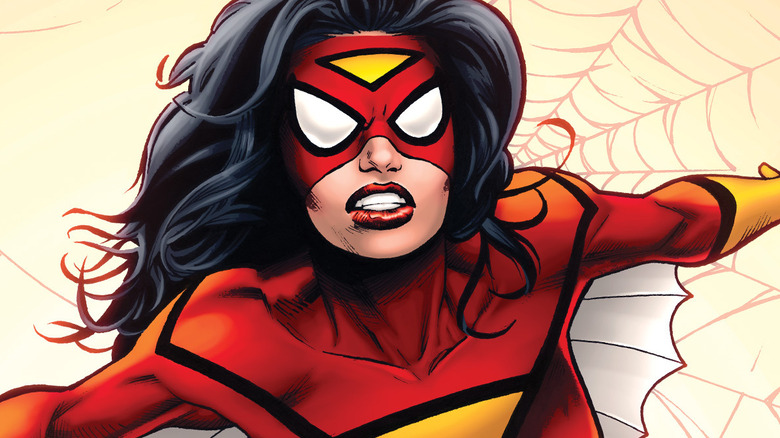 "Booksmart" director Olivia Wilde has a Marvel movie in the works of some kind as part of Sony's ever-expanding "Spider-Man" universe. But what is it, exactly? Rumors have suggested she's making a "Spider-Woman" movie but that has yet to be confirmed. In a new interview with Variety, Wilde did everything in her power to skirt around the issue, refusing to say much of anything about it.
"That, I can't say a word about. Yeah, no — I can't say anything about it. I have to bury myself in the couch now [laughs]. I will say that I think the Marvel approach of allowing newer filmmakers to come into the fold and have access to those tools of the Marvel universe is incredibly exciting. I am a big fan of what they're doing over there. but, yeah, I can't confirm whether that is what that is. But that would be cool."
With the press tour about to kick up for her latest movie "Don't Worry Darling," she's sure to be asked about it an awful lot more in the coming weeks, and maybe she'll slip up one day. But today is not that day.
New Ad For The Spider-Man: No Way Home Re-Release Reveals A Deleted Scene
Lastly, "Spider-Man: No Way Home" is set to be re-released in theaters next week with quite a bit of brand new footage - 11 minutes to be exact. Sony has released a brief new teaser for the "More Fun Stuff" version that sees all of the villains of the multiverse crammed into one tiny elevator, along with Tom Holland's Peter Parker and Marisa Tomei's Aunt May. It's but another tiny fraction of the new footage that wasn't included in the theatrical release that we can expect to see in this extended edition, which arrives on September 2. Check out the brief clip for yourself above.
Read this next: 9 Filmmakers Who Should Be Given Free Rein In The MCU
The post Superhero Bits: Olivia Wilde's Secret Marvel Movie, Henry Cavill Superman Rumors & More appeared first on /Film.