Sunday October 24, 2021 Gary Larson
Theme:  "Sporting Chance" - Each theme entry consists of two sports team in singular form.

23A. *Grizzly, for one: BROWN BEAR.  Cleveland Browns. Chicago Bears. Two NFL teams.

25A. *Olaf II of Norway, notably: VIKING SAINT. Minnesota Vikings.  New Orleans Saints. 
Two NFL teams.

46A. *It goes up in cold weather: HEAT BILL. Miami Heat (NBA).  Buffalo Bills (NFL).

69A. *Nickname for Joe DiMaggio: YANKEE CLIPPER. New York Yankees (MLB).  LA Clippers (NBA).

93A. *The sun will eventually be one: RED GIANT. Cincinnati Reds (MLB). San Francisco Giants (MLB) Or New York Giants (NFL), whatever you prefer..

117A. *ICBM booster until 1987: TITAN ROCKET. Tennessee Titans (NFL).  Houston Rockets (NBA).

36D. *Kipling's Shere Khan is one: BENGAL TIGER. Cincinnati Bengals (NFL). Detroit Tigers (MLB).

42D. *"Virtuous Woman" reggae singer: WARRIOR KING. Golden State Warriors (NBA). Sacramento Kings (NBA) or LA Kings (NHL)

Reveal:

120. They're on the same side ... and a hint to the answers to starred clues: TEAMMATES.
I explored a similar theme a few months ago (with D-Otto's help), but I gave up after I found out this puzzle last October with a DOUBLE TEAM reveal. I wonder if MM and TTP recall that theme.

Glad to see that Rich now allows 84 black squares. His limit used to be 78.

Across:

1. Model in the Beach Boys' "Fun, Fun, Fun": T BIRD. Also 35. Hose clamp tightener: T BOLT.
6. "Nightmare" street: ELM.

9. Middles: WAISTS.

15. Demonstrating skill: ABLY.

19. Subtle glows: AURAE.

20. Wasikowska of "Damsel": MIA. Australian actress.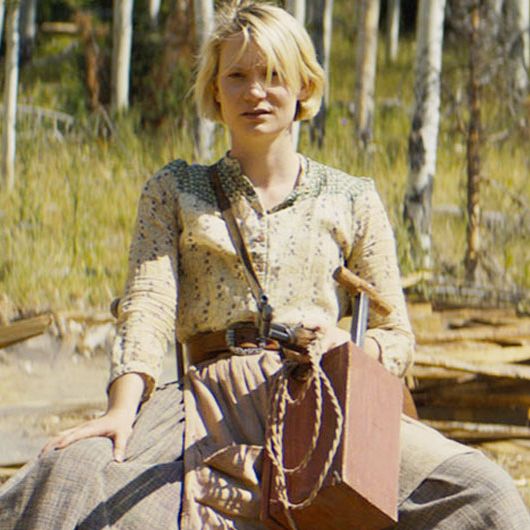 21. Allergic outburst: AHCHOO.
22. Hudson Bay nation: CREE.

27. Ornamental vase: URN.

28. Earthly: TERRENE. Not a word I use.

30. MLB Hall of Famer Fox and journalist Bly: NELLIES. Here's Fox.

31. __ a soul: NARY.

32. Va. winter hours: EST. Eastern Standard Time.

34. Genesis twin: ESAU.

37. More klutzy: GAWKIER. So different from the GAWK meaning.

40. Prepare, as a contract: DRAW UP.

45. Like some dorms: COED.

48. Sound of shock: GASP.

49. Sharply hit baseball: LINER. 68. NL Central club: STL. And 12. Slugger's creation: SHINER.

51. Relax, maybe: LIE. Lie down. Helps when Boomer's hernia acts up.

52. Wolf down: EAT.

54. Guru's residence: ASHRAM. My landlord in Shanghai was a Buddhist. He burned incense and chanted every night.

56. Pool concern: ALGAE.

57. Loses steam: FLAGS.

60. Claim no longer allowed on cigarettes: LESS TAR. Remember this type of ads? Amazing what you can find in those old Life magazines.

62. Fortune: WEALTH.

64. Show with constant cliff-hangers: SOAP.

66. Cell division: MITOSIS.

73. Words of understanding: OHS.

75. Uses, as a scale: STEPS ON. We have a mechanical scale. It's not accurate, maybe it's old.

77. Candy bar with a Nordic name: SKOR.

78. Self-reproach: REGRET.

80. Thinks: IDEATES.

82. Played really badly: STANK. These are infamous Stinky Tofu. The tofu is fermented.

85. Comic book artist: INKER.

86. Mentally assimilate: DIGEST.

88. A musician usually has a good one: EAR. 92. Willing to listen (to): OPEN.

90. Originally called: NEE. Chinese women keep their names at marriage. Same tradition in Korea.

91. Bête __: NOIRE.

97. Button alternative: SNAP.

98. Posse carriers: HORSES.

101. Max Ernst, for one: DADAIST.

102. True: ALIGN.

104. Yearn: ACHE.

106. Eye, to a poet: ORB. Also the horse who won the 2013 Kentucky Derby.

107. Pickup relatives, briefly: UTES.

108. Condemnation: REPROOF.

111. Zip one's lip: KEEP MUM.

114. "Rugrats" dad: STU.

122. Pizzazz: ELAN.

123. Spiritualist Deepak: CHOPRA.

124. Bagpiper's topper: TAM.

125. Past pudgy: OBESE. You won't find this word in any of Don G's grids.

126. Target of a military press: DELT.

127. "Dear Evan __": 2015 musical: HANSEN.

128. Mahershala of "Moonlight": ALI. He won an Oscar for his role in "Moonlight".

129. Grown-up efts: NEWTS.

Down:

1. Perfume that sounds forbidden: TABU. Taboo.

2. VP under Jefferson: BURR.

3. Par-3 choice, often: IRON. Not a long par-3. You'll need a driver.

4. Not even rare?: RAW.  Mmm, sashimi!

5. Insurance that covers dams?: DENTAL. Dental dams.

6. Manicurist's board: EMERY.

7. Yarn spinner: LIAR.

8. Dark area on the moon: MARE.

9. Surfboard/kayak hybrid: WAVESKI. Amazing.
11. Response to goo: ICK.

13. Shades: TONES.

14. "I'm __ to hear from you!": SO GLAD. Rare 6-letter partial.

15. Smoothie fruit: ACAI.

16. Cheese on crackers: BRIE.

17. Telescope part: LENS.

18. To this day: YET.

24. Docking place: BERTH.

26. Result of one too many, maybe: SLUR.

29. Rookie, briefly: NEWB. Newbie.

31. "I can't agree to this": NO DEAL.

33. Scrabble piece: TILE.

35. Going places?: TOILETS. Any of you have a heated toilet seat?

37. Author Sheehy: GAIL.

38. Relaxed: AT EASE.

39. Airline with an all-kosher menu: EL AL.

41. Turkish bigwigs: AGHAS.

43. Solheim Cup team: USA. It was held here in Edina, MN in 2002. We saw lots of big potatoes there.

44. Fluoride-in-water meas.: PPM. Parts Per Million.

45. Cat's weapons: CLAWS.

47. Little trickster: ELF.

50. Confirms, as a password: RE-TYPES.

53. Sub: TEMP.

54. China __: showy bloom: ASTER. So pretty.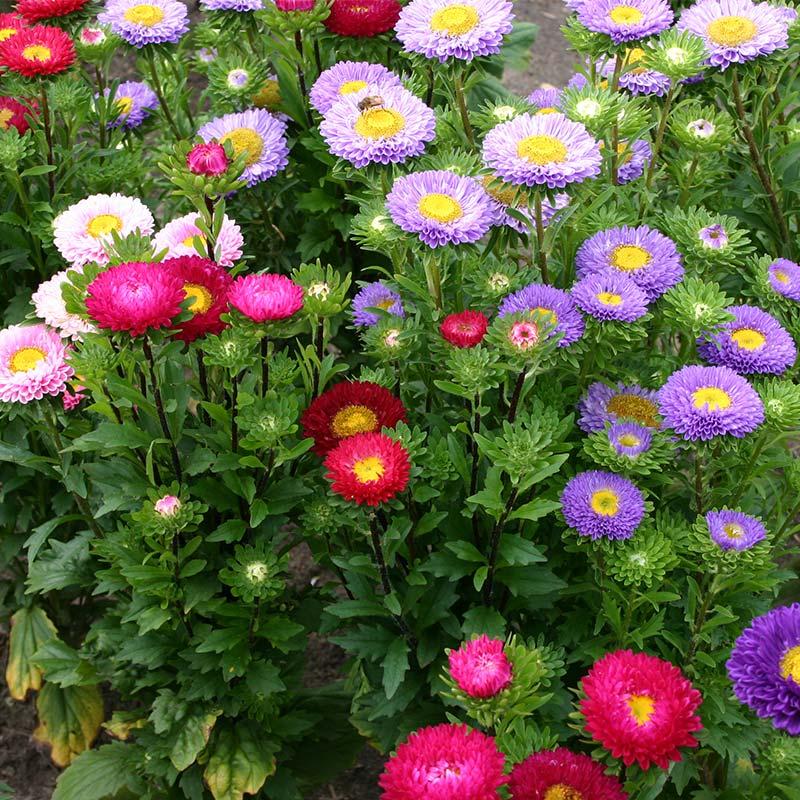 55. Use for preservation, as wine barrels: STORE IN.

58. Takes off: GOES.

59. Pass rusher's stat: SACKS.

61. Small intake: SIP.

63. Attacks: HAS AT.

65. Story line: PLOT.

67. Singer Ed featured in the 2019 film "Yesterday": SHEERAN. The guy in glasses.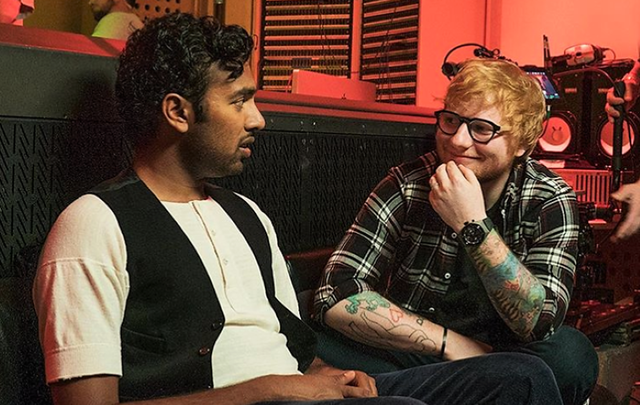 70. "Just kidding!": NOT.

71. Place for a pad: KNEE.

72. Modern Persians: IRANIS. Iranians more common.

74. __ throat: STREP.

76. Utopias: EDENS.

79. Knowledge of spiritual matters: GNOSIS. Not a word I use.

81. Bareilles of "Waitress": SARA.

83. Without ice: NEAT.

84. Understanding: KEN.

86. Quote from Homer: D'OH. Homer Simpson.

87. 2012 Facebook event, for short: IPO. The wise guys on our blog are not on Facebook.

89. Overhaul: REDO.

94. Sunbather's pride: DARK TAN.

95. Poke fun at: GIBE.

96. Best Supporting Actress before Ingrid: TATUM. Tatum O'Neal ("Paper Moon"). Ingrid Bergman ("Murder on the Orient Express").

99. Merit: EARN.

100. Discolor by burning: SCORCH.

101. Military alert state: DEFCON. Defense Ready Condition Levels.

103. Jack of "Some Like It Hot": LEMMON.

105. To-do: HOOHA.

107. It was added to create an everyday quintet in 1990: UMAMI. Fish sauce. Soy sauce. Miso paste, etc.

108. Tick off: RILE.

109. Series finale: Abbr.: ET AL.

110. Huff and puff: PANT.

112. R&B great James: ETTA. We really need another famous ETTA.

113. Ring at a wedding: PEAL.

114. State of suppressed worry: STEW.

115. Reason to cram: TEST.

116. List for a versatile tool: USES.

117. Talk acronym: TED. Ted Talks.

118. Mil. mess duties: KPS.

119. Before, poetically: ERE.

121. Presidential nickname: ABE.
Dear Agnes (Irish Miss) is feeling better, still weak but no more coughing. I'm just so happy to be able to email her and receive emails from her again. 
C.C.