Sunday March 26, 2022 Gary Larson & Amy Ensz
Theme: "The Final Frontier" - Each common phrase is re-phrased as "Star Trek" related.

21A. Satisfied with one's work in the transporter room?: BEAMING WITH PRIDE.
42A. Detain Dr. McCoy?: COLLAR BONES.
69A. Phaser, slangily?: SPACE HEATER.
93A. DNA sample from Kirk's chief engineering officer?: SCOTT TISSUE.
119A. Masseuse trained in massage techniques from Spock's home planet?: VULCANIZED RUBBER.
15D. Allure of boldly going where no man has gone before?: STAR ATTRACTION.
50D. Happy Meal toy replica of Captain Kirk's ship?:
FREE ENTERPRISE
I think this is Amy Ensz's LA Times debut. Congrats, Amy!
This is a great design for a 7-themer puzzle. Five Across and Two Downs. The great Gail Grabowski was very fond of this style.

Across:

1. Country that's about 24 times longer than its average width: CHILE. Long and narrow.

6. Vendor's wagon: HANDCART.

14. Online access cos.: ISPS.

18. Nixon's older daughter: TRICIA. The Nixon Library says her wedding "was the first wedding ceremony held outdoors in the White House Rose Garden and one of the most widely documented."
19. It established Congress: ARTICLE I.

20. PDQ, in the ER: STAT.

23. Miles' "Sideways" love interest: MAYA. Played by Virginia Madsen.

24. NFL official: REF.

25. Conger catchers: EELERS.

26. Daring deed: GEST.

28. Informer: RAT.

29. Setting for searches: INTERNET.

31. Black: EBONY.

34. Big mess: SNAFU. Long time ago I was worried that Rich would not allow this fill.

36. Title book in a classic computer game: MYST.

37. Brezhnev of the USSR: LEONID. Here with Nixon.

40. One who gets in: ELECTEE.

47. Sends, in a way: ELATES.

48. Cover letters?: SPF. New clue angle.

51. One may be painted: TOENAIL.

52. Fancy topping: CAVIAR.

54. Mangy mutt: CUR.

55. Apple product: IPAD.

56. Opening tempo of Dvorák's "New World Symphony": ADAGIO. Also 66. "Be silent," in music: TACET.

58. __ gratia artis: MGM motto: ARS.

61. End of a warning: OR ELSE.

63. Weave: ENTWINE.

68. Arch type: OGEE. Like this one.

73. Tiny: ITSY.

74. Katniss' ally in "The Hunger Games": PEETA. Here they are.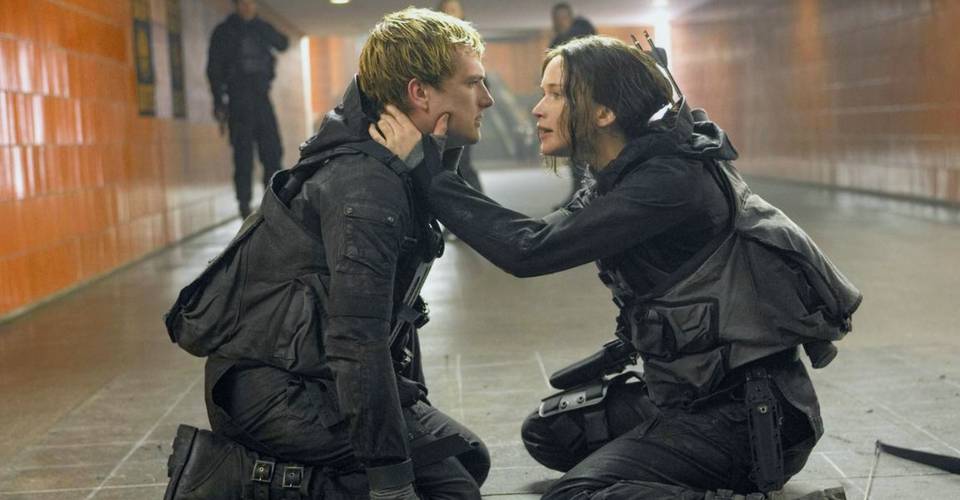 76. Surpasses: EXCEEDS.

77. Forward pass: AERIAL.

79. No. with two dashes: SSN.

80. Ski weekend destination: CHALET.

82. Pluck: GRIT.

84. Flamenco shout: OLE.

85. Heineken brand named for a Mexican city: TECATE.

87. Recurring: ITERANT.

90. Actor Beatty: NED.

91. Warm sign-off: AS EVER.

97. Beverly Cleary title dog: STRIDER. Unknown to me.

99. Defrauded, say, with "on": PREYED. Those iTunes gift card scammers need to be severely punished. So heartless.

100. 18-wheeler: SEMI.

104. Frontier home: TEPEE.

105. Either Zimbalist: EFREM.

107. Creme-filled Drake's cake: DEVIL DOG. Also a new term to me.

111. Bobby of the Bruins: ORR.

112. Contents of some banks: DATA.

114. Gloomy: SULLEN.

116. Wedding promise: I DO.

117. Newton, e.g.: UNIT.

124. Fabled loch: NESS.

125. Observing lions in the wild, maybe: ON SAFARI. How many of you have been to Africa?

126. Sign up: ENROLL.

127. De Matteo of "The Sopranos": DREA.  This guy just looks like a mafia member.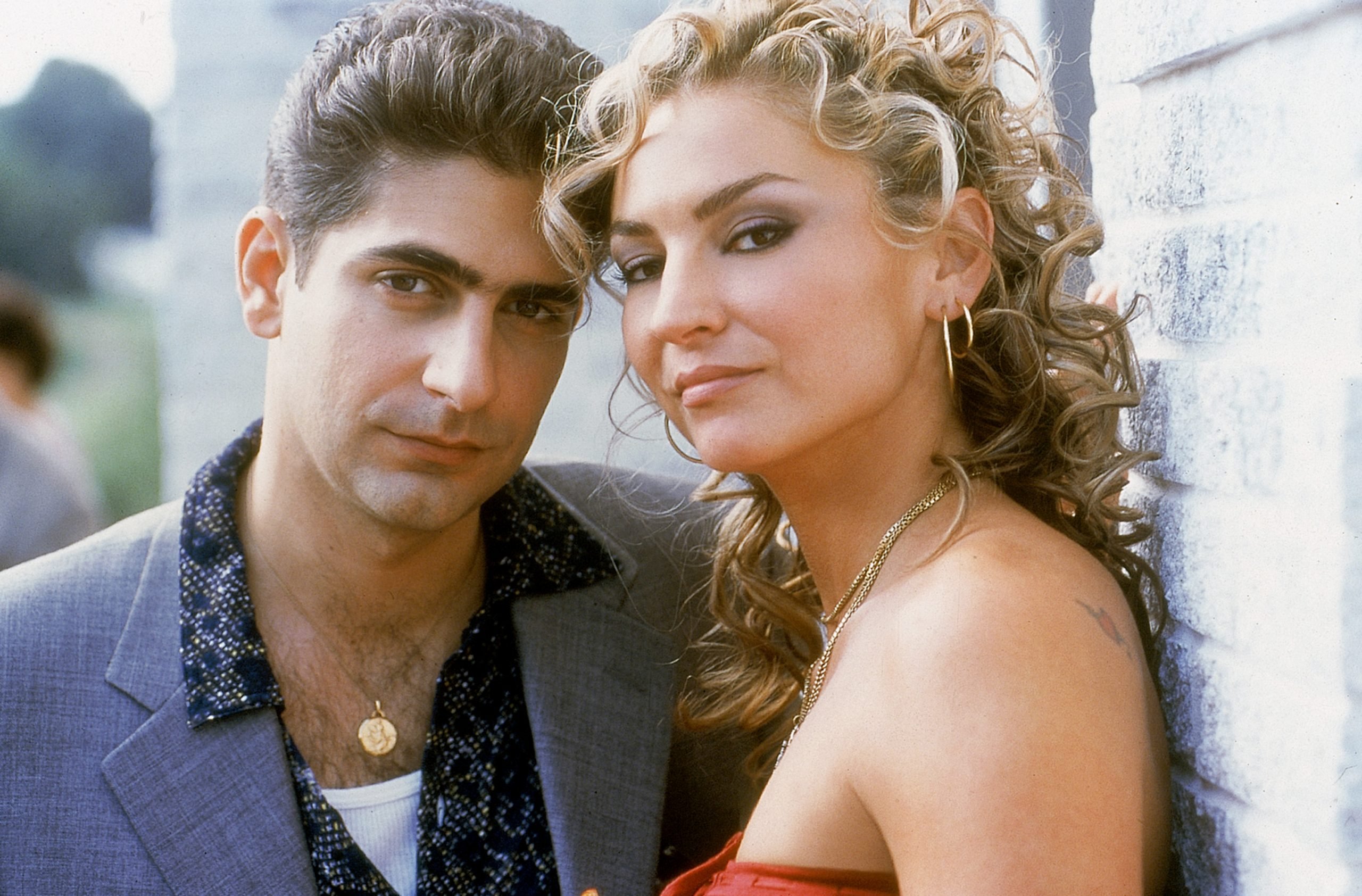 128. Uncalled-for: NEEDLESS.

129. Candy mogul H.B. __: REESE.

Down:

1. Makes with skill: CRAFTS. Also 7. Song and dance: ARTS.
2. Gender-specific pronoun: HIM.

3. Less cordial: ICIER. Still piles of snow in our yard, but the roads are all clear.  I can't wait for Boomer to feel better so we can walk around the pond in our neighborhood again. He likes to say hello to the ducks and feed them popcorn.

4. Flax fabric: LINEN.

5. High nester: EAGLE.

6. "Easy to Be Hard" musical: HAIR.

8. Unnamed degree: NTH.

9. Cocktail party staple: DIP.

10. "Bad Moon Rising" band, briefly: CCR. Creedence Clearwater Revival.

11. Adjust in a garage: ALIGN.

12. Flight by night: RED-EYE.

13. Connections: TIES.

14. School of thought: ISM. This means "Long live Marxism-Leninism-Mao Zedong Thought". Our classrooms all had this poster.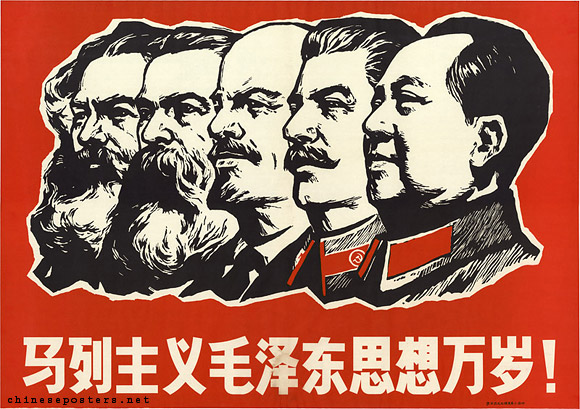 16. Pony up the service charge, say: PAY A FEE.

17. Museum pieces: STATUES.

18. Wee: TEENY.

21. Cup part: BRIM.

22. Bayou, perhaps: WETLAND.

27. Poet who used the name Old Possum: T.S. ELIOT.

30. Abbr. often after a comma: ETC.

31. Carbon compound: ENOL.

32. Storage spot: BIN.

33. Horatian work: ODE.

35. Sports org. name since 1910: NCAA.

38. Historic time: ERA.

39. It's a wrap: OBI.

41. Big name in jeans: LEVI. What is your favorite jeans brand? I love American Eagle.

43. Elevator name: OTIS.

44. Runs easily: LOPES.

45. Grazing area: LEA.

46. Barely enough: SCANT. Boomer used to love walleye and could eat two big pieces like this in one sitting. Now he finishes one piece in three days.

48. News exclusives: SCOOPS.

49. Clears of data, as a PC: PURGES.

53. "A Death in the Family" author James: AGEE.

56. Wonderstruck: AWED.

57. "Buenos __": DIAS.

59. Flea market deal: RESALE. I really love flea market.

60. Did salon work: STYLED.

62. Allow: LET.

63. Latin "behold": ECCE.

64. Bygone depilatory brand: NEET. Now known as VEET.

65. First word in all but one "Seinfeld" episode title: THE. Which episode does not have "The"?

67. Cause of inflation: AIR.

70. Everglades deposit: PEAT.

71. Wheel connectors: AXLES.

72. Play delayers: RAINS.

75. Gave in (to): ACCEDED.

78. Start of a classic accusation: ET TU, Brute?

81. Fabled racer: HARE.

82. Flapjack cooker: GRIDDLE.

83. Dorm overseers, for short: RAS.

86. Wilcox daughter in "Howards End": EVIE. Also unknown to me.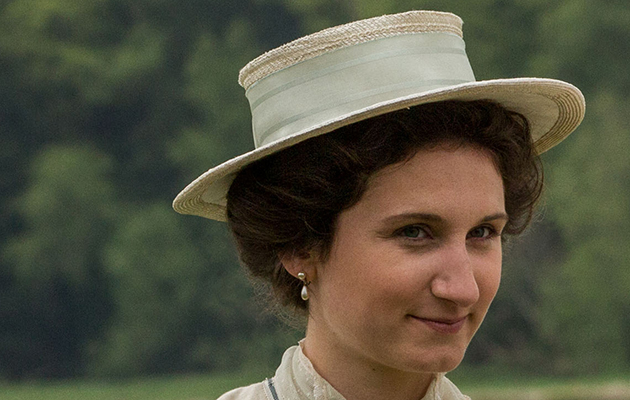 87. Tabloid couple: ITEM.

88. Sign-off letters before L: TTY. Talk to You Later.

89. Nice season: ETE.

91. Blow away: ASTOUND.

92. "Ambition should be made of __ stuff": "Julius Caesar": STERNER.

94. EMT skill: CPR.

95. It's found in banks: ORE.

96. Immigrant's subj.: ESL.

98. Tighten the strings of, maybe: RE-TUNE.

101. Safe to have: EDIBLE. I made Boomer some Spanish rice last Wednesday. He liked the taste, but his stomach did not. Terrible ordeal for him that night.
102. Example: MODEL.

103. Composer Stravinsky: IGOR.

106. Bogus: FALSE.

108. Church official: ELDER.

109. Nemo's creator: VERNE.

110. Habituate: INURE. Not a word I use.

113. Makeup line: AVON.

114. Galahad et al.: SIRS.

115. Action movie weapons: UZIS.

118. Screening org.: TSA.

120. Heel: CAD.

121. CIO partner: AFL.

122. Dundee denial: NAE.

123. NYY rival: BOS. Boston Red Sox.

Some extra notes:
1) For those who attend the ACPT this year, don't miss out the Cru Dinner. The great Michael Alpern won't be there, his co-conspirator Chris Aldrich will be the host. You can read more details here. Our Jeffrey has been the judge for many years.

Jeffrey and Mike Alpern, ACPT, 3/23/2019
2) Boomer had his blood draw last Monday. The result was not encouraging. His PSA went up to 428, so his body did not respond well to the second chemo treatment.

He had his Eligard shot and the third chemo on Thursday. Dr  Downs also arranged an earlier blood draw for April 4th. If the PSA does not go down, they're going to have more scans and decide the next steps.

I think we were very lucky in those years when he took the oral chemo. He tolerated very well the side effects. This time everything is just different. We've canceled his PT/OT since chemo itself is already too much for him.
C.C.