Stocking Stuffers Gift Guide Edition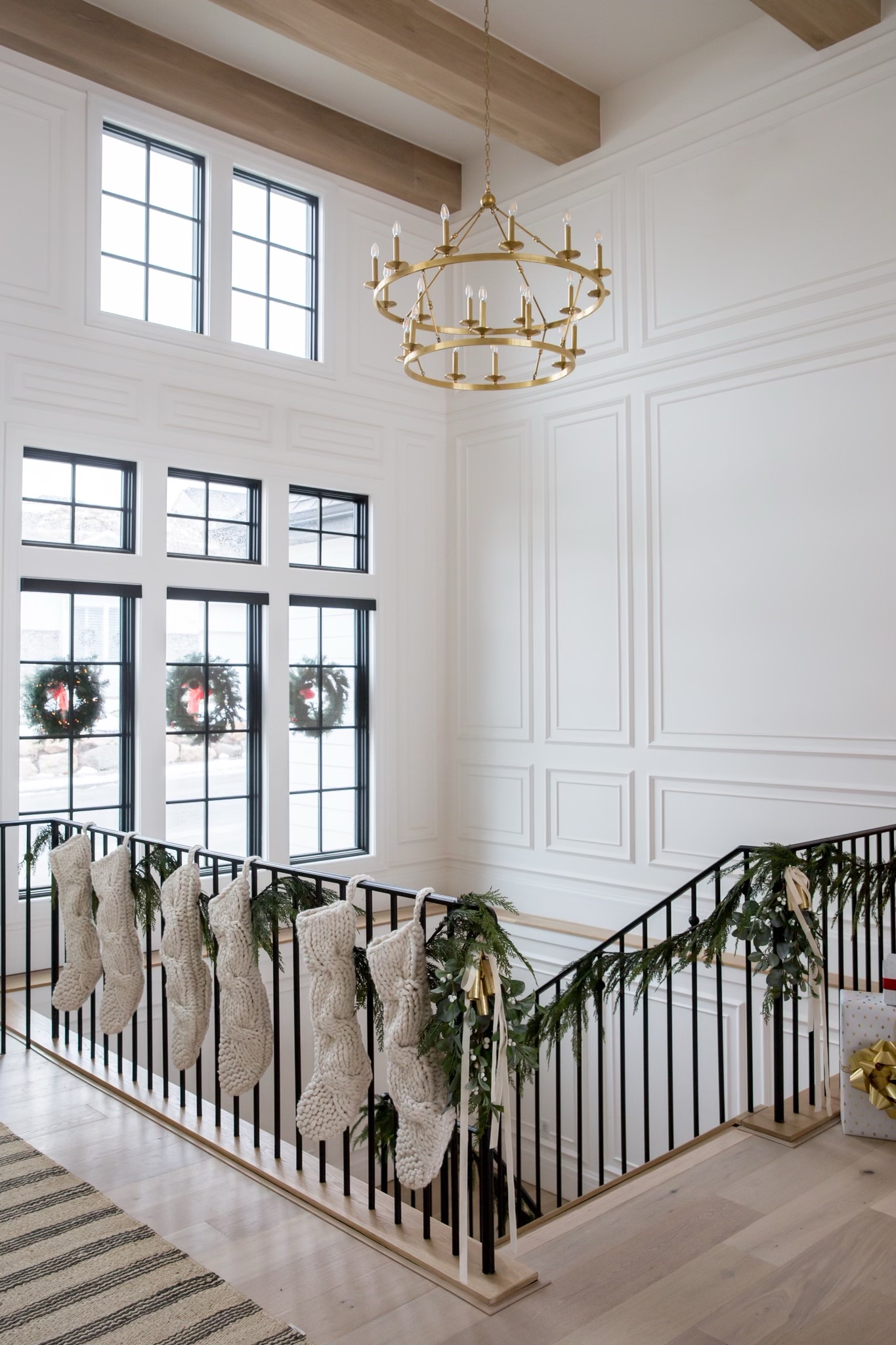 Pin It
CABLE KNIT STOCKINGS | OUTDOOR WREATHS | ENTRY RUG
Let's talk stocking stuffers! Why is everything mini just so dang cute? But sometimes it's hard to figure out what to put in them right? I put together the best stocking stuffer finds for each age category.  And if you missed it, I posted a MASTER gift guide list for everyone on your list here (there's 20 gift guides!). I'll be sharing more gift ideas/guides leading up to the holidays – but I know so many of you guys are shopping early  so want to get you all my faves early with long ship times and before things sell out. Here are my stocking stuffers ideas for him, her, baby, kids, teens, and of course your fur babies:
1. DERMAPLANING SET (UNDER $10 – WORK AMAZING)
2. PLAYING CARDS (CODY & I ALWAYS PLAY GAMES TOGETHER – WOULD LOVE THESE!)
3. SILK SCRUNCHIE SET
4. SLEEP OIL BLEND (CUTEST IDEA!)
5. PINK SOCKS (LOVE THIS BRAND!)
6. BAIES CAR DIFFUSER (GREAT GIFT FOR PEOPLE WHO HAVE EVERYTHING)
7. 2022 PLANNER
8. FACIAL MASSAGER
9. BEANIE
10. NEUTRAL NAIL POLISH SET (LOVE THESE COLORS!)
11. SHERPA SLIDES (THIS SEASON'S 'IT' SHOE!)
12. AIRPOD CASE
13. REUSABLE COSMETIC CLOTHS
14. MY FAVE PHONE CASE (WILL NEVER GO BACK TO ANOTHER PHONE CASE)
1. COLOGNE – CAN'T GO WRONG WITH THIS ONE!
2. CRIBBAGE BOARD (UNDER $25 – FUN GAME TO PLAY TOGETHER)
3. PLAYING CARDS (UNDER $10)
4. NIKE SOCKS
5. AIRPOD CASE
6. DADDY HAT (UNDER $15)
7. TOOTHPASTE (A BOUGEE WAY TO START THE DAY


8. MONEY CLIP
9. SCALP MASSAGER (UNDER $10 – GREAT FOR A SPA NIGHT FOR HIM)
10. DIY ROOTBEER KIT (CODYS FAVE DRINK IS ROOTBEER BUT THEY HAVE REGULAR BEER TOO)
11. CREST WHITE STRIPS (CODY ASKED FOR THESE FOR CHRISTMAS)
12. PACKING CUBES (UNDER $20)
13. CHAIN BRACELET
14. MICROFIBER CAR WASH MITT
15. CARHARTT BEANIE
1. PERSONALIZED NAME PUZZLE (GOT FOR OLLIE'S 1ST BDAY & STILL A FAVE)
2. SIPPY CUP SET (GREAT CHANCE TO STOCK UP ON ESSENTIALS)
3. STUFFED ELEPHANT
4. BABY ECXEMA MOISTURIZER (FOR SENSITIVE SKIN – WE LOVE THIS ONE)
5. STACKING CUPS SET – (CUTEST BRAND!)
6. STACKABLE WOOD ANIMALS
7. NESTING STARS SET
8. FAUX FUR BEANIE & BOOTIES (WARNING: WILL MAKE YOU WANT ANOTHER BABY


9. DETANGLING BRUSH
10.GLOWING NIGHT-LIGHT STUFFED DINOSAUR
1. WOODEN RACE CAR CRAFT KIT (UNDER $15)
2. PLAYABLE MINI ARCADE (MY KIDS ARE OBSESSED WITH THESE!)
3. WATER GUNS (GREAT STOCKING STUFFER FOR ALL THE KIDS TO PLAY TOGETHER)
4. COLOR-REVEAL HOT WHEELS
5. MONOPOLY (SOMETHING TO PLAY TOGETHER)
6. LIGHT-UP FOAM AIRPLANES
7. MAGIC-INK BOOK
8. BEADED PHONE LANYARD (UNDER $10)
9. GLOW MINI DRONES (LOVE THIS IDEA!)
10. VINTAGE CATCHPHRASE
11. BATHTUB BASKETBALL (ENDLESS BATHTIME FUN)
1. JAWS PUZZLE
2. MOLDABLE ADAPTAPAL (UNDER $10 – CUTEST KIDS STRESS BALL)
3. REVERSIBLE PLUSHIE
4. PLAYABLE MINI ARCADE (KIDS LOOOVE THESE)
5. AIRPOD CASE (IS THIS NOT THE COOLEST CASE EVER?!)
6. KENDAMA
7. MINI VENDING MACHINE (UM I WANT ONE TOO HAHA)
8. VANS LANYARDS
9. DISPOSABLE CAMERA (THE KIDS LOVE THESE!)
10. BURGER PUZZLE (UNDER $10)
11. COVER YOUR ASSETS (KIDS FAVE GAME RIGHT NOW)
12. TAMAGOTCHI (BLAST FROM THE PAST – LOVE THAT THESE ARE BACK!)
1. PINK BEANIE
2. ZODIAC BOOKS (LOVE THIS IDEA!)
3. BEADED MONOGRAM NECKLACE
4. KARAOKE MICROPHONE (GREAT ACTIVITY WITH FRIENDS/SIBLINGS)
5. WAFFLE SOCKS
6. DUMPLING AIRPODS CASE (SOOOO CUTE!)
7. JEWELRY CASE (UNDER $15 – AMAZING PRICE POINT!)
8. PHONE CHARGER BANK
9. MONOGRAM BRACELET
10. REUSABLE CAMERA
11. TEEN TALK GAME (LOVE THIS IDEA)
12. BEAD PHONE LANYARD (THESE ARE EVERYTHING RN)
1. PET BODY SPRAY
2. BONE FLEECE CHEW TOY
3. FETCH SMART TAG (AMAZING INVENTION!)
4. BAG CARRIER (UNDER $10 – WHEN DID THESE GET SO PRETTY??)
5. ALL-WEATHER COLLARS (LOVE THESE COLORS)
6. MICE/CAT NIP SET
7. PORTABLE WATER BOWL (GREAT FOR WALKS/TRAVELING)
8. WHITE TENNIS BALLS (HOW ARE THESE SO CUTE!)
9. PET QUILTED VEST
10. FLEECE BLANKET (THEIR OWN BLANKET

)
11. TAN DOG CHEW TOY
12. LASER POINTER (UNDER $15 – THEY WILL PLAY FOR HOURS!)
XX, Christine
The post Stocking Stuffers Gift Guide Edition appeared first on Hello Fashion.