Six Books That Feel Like Puzzles
Millions of people first discovered the pleasures of piecing together a mystery through series such as Nancy Drew and The Mysterious Benedict Society; my touchpoint was Something Queer Is Going On, by Elizabeth Levy, later rebranded as The Fletcher Mysteries. I loved those chapter books, where a pair of best friends and their sweet, lazy basset hound, Fletcher, solved cases. As an adult, I still welcome riddles in my reading life, although I've broadened the way I think about them. I enjoy a good whodunit, but I've come to deeply appreciate fiction that doesn't present a straightforward resolution to the puzzle that's been introduced.
There's no one-size-fits-all way to describe writing like this. Some titles are like M. C. Escher's impossible drawings, driving you to scratch your head, look closer, and try to make sense of how it all coheres. Others are reminiscent of M. Night Shyamalan films (the good ones), where at the very end you begin questioning everything that came before. Such books sometimes provide answers of a kind, or leave you to ruminate on your own. The six below represent an eclectic mix of various styles and moods, but any one of them will be exactly right if you want a brainteaser.
---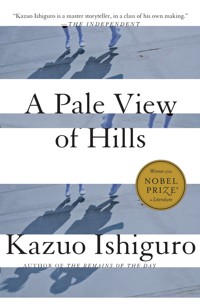 A Pale View of Hills, by Kazuo Ishiguro
A Pale View of Hills, the Nobel laureate's debut novel, is narrated by Etsuko, a Japanese woman living in the English countryside. The story begins in the aftermath of the death by suicide of her eldest daughter, Keiko. But Etsuko doesn't want to dwell on Keiko—or so she tells us. Instead, she's interested in reliving her memories of Nagasaki directly after World War II. She had been pregnant—presumably with Keiko—and living with her husband in a hastily erected apartment block when she met Sachiko, a young mother living in a small cottage with her own daughter, Mariko. The two women's developing friendship has an undercurrent of tension; Etsuko quietly disapproves of Sachiko's parenting—Mariko runs off occasionally, disobeys her mother, and is obsessed with a woman who doesn't appear to be real—and Sachiko coldly defends herself from the unspoken criticism. As the novel unfolds, Etsuko's reliability as a narrator becomes wobbly. What isn't she telling us? What is she editing into or out of her own history? Is she aware that she's doing it? Near the end, a single pronoun slip—a we rather than a you—instantaneously upends Etsuko's entire account.
[Read: The movie that helped Kazuo Ishiguro make sense of the world]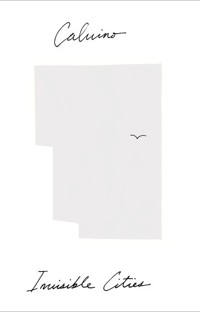 Invisible Cities, by Italo Calvino
Don't let this volume's slimness fool you into thinking it's insubstantial. Calvino's masterpiece has multiple layers of riddles: Its chapters are arranged in mathematical precision according to the Fibonacci sequence, it involves real historical figures but isn't realistic, and the titular cities are full of impossibilities. The narrative is structured as a continuous conversation between the traveling merchant Marco Polo and the ruler Kublai Khan, interspersed with 55 brief chapters—many shorter than one page, none longer than several. These are Marco Polo's descriptions of a variety of places that are nominally part of the Khan's empire. Each city is mysterious, and many are nonsensical. Ersilia, for instance, is repeatedly abandoned by its inhabitants and built elsewhere; Eusapia's denizens have constructed an exact copy of their city underground to which they bring their mummified dead so that they can eternally pursue the pleasures they enjoyed in life; Isidora appears when a weary traveler yearns for a city, and fulfills dreams that belong to the traveler's younger self rather than to who he is now. Whether the places exist literally or only metaphorically, whether Kublai Khan and Marco Polo are actually conversing—well, that's up to you to decide.
[Read: Italo Calvino's 14 definitions of what makes a classic]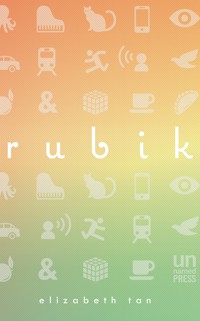 Rubik, by Elizabeth Tan
Rubik's Cubes, with their colorful squares and simple design, are nevertheless notoriously difficult to solve. So, too, is Tan's debut, which begins with a random tragedy: One night, Elena Rubik, a young adult who has recently moved out of her parents' home and is living with roommates, gets hit by a car and dies. Even in death, Elena's presence is felt via her social-media profiles, her fan fiction, and the other detritus of her online life—and her existence reverberates across Rubik's interconnected stories. These all take place within the same universe, which is basically ours except that the behemoths of Apple, Google, and Amazon are all replaced by Seed, a tech corporation with brilliant guerilla-marketing schemes and questionable motives. Seed features heavily within the plot; so do characters that reappear, sometimes changing drastically, as well as pop-culture elements and fandoms unique to the Rubik world. The sections seem disconnected and random at first, but as you begin to put together the pieces, you'll find a dark aura rippling through the book.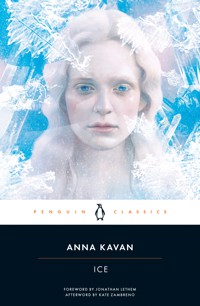 Ice, by Anna Kavan
The narrator in Kavan's most well-known novel, Ice, initially reads as candid and trustworthy. Through his eyes, we learn that the Earth is on the brink of ecological disaster—a spreading freeze seems like it might plunge the planet into a new ice age and eradicate humanity. As the ice spreads, the protagonist obsessively follows the trail of a girl he once knew. But how is he able to travel as he does amid the panic, the closing borders, and the impending collapse of society? Kavan allows only glimmers of possible explanation: Perhaps he's working for a particular government, or maybe he's connected to whoever is organizing the coming postapocalyptic world order. Ambiguities abound—who is this girl, and who is she to the narrator? He seems to be able to access her mind, to feel her terror and her pain—but how? The unconventional point-of-view shifts and the increasing creepiness of the narrator's desire for the girl lead to many interpretations of the book's plot, characters, and even its title, making Ice perfect to discuss with friends.
[Read: Apocalypse is now a chronic condition]
Oreo, by Fran Ross
Oreo is a wonderfully irreverent story that plays fast and loose with the hero's journey. Tragically, it's the only novel Fran Ross ever published. Christine Clark, a 16-year-old known as Oreo (derived from what her grandmother calls her, Oriole, but purposely recalling the racialized insult) is on a quest to find her father, a white Jewish man who left the family when she was young. Oreo's mother, who is Black, is a musician, on the road much of the time, so Oreo has been raised by her maternal grandmother and educated by a host of eccentric tutors. A child prodigy who invented her own martial art, among other accomplishments, Oreo is more than ready when her mom gives her a list of clues meant to help track down her dad. With little fanfare, she heads to New York City, echoing Theseus from Greek mythology. Oreo plays with form; its labyrinthine structure is another classical allusion, and it's full of menus, lists, and math equations (though you don't need to understand them to follow the plot) that both contribute to and digress from the main narrative. If you aren't up on your myths, Ross helpfully includes back matter titled "A Key for Speed Readers, Nonclassicists, Etc."
PopCo, by Scarlett Thomas
Thomas's PopCo features a delightfully quirky narrator, Alice, who works for the titular, massive international toy company, noted as being third in size only to Mattel and Hasbro. As part of the ideation-and-design team, she is in the middle of creating several activity kits for children when she has to put the work on hold in order to attend a corporate retreat at a country estate. When she's invited to stay longer to crack the toy industry's biggest challenge—how to get teenage girls to buy its products—she accepts. Thomas's first books were murder mysteries, and this novel has some classic hallmarks of the genre: a secluded estate, hidden treasure, anonymous messages sent in code. But Thomas subverts expectations, much as Alice does, and the plot eschews the obvious questions about how to sell things, or what toys are even for, in favor of answering different ones about childhood, corporate greed, and conformity. As a bonus, Thomas has placed a tongue-in-cheek crossword in the back, along with some essential cryptanalysis tools, in case readers want to practice what they've learned from Alice's educational asides.