Sandy's Selections of New Book Releases for May
Spring has sprung, and it's time to settle down, enjoy some fresh air and sunshine, and dive into a new book (or two!). This month, we check out a nonfiction book from actor Matt Damon that addresses the difference that access to safe water can make to an entire community. We've got fiction of all types, including historical, literary, and even time-travel fiction. There really is something for every imagination out there on our list of new books to read!
The list is rounded out with a classic suspense novel that was good enough for Alfred Hitchcock to make a spine-chilling movie adaptation. You might want to read that one during the daytime. Happy reading! 
The Worth of Water by Matt Damon and Gary White | Nonfiction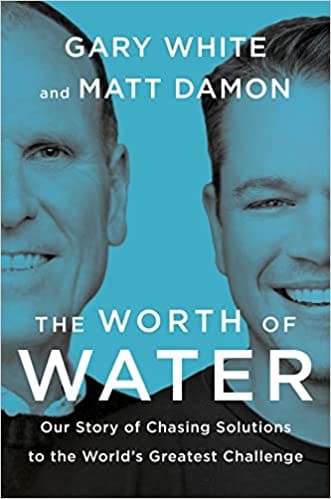 The Worth of Water shares how access to safe water and sanitation has changed the lives of 40 million people around the world. Access to safe water at home turns poverty into possibility — unlocking education, economic opportunity, and improved health. The Worth of Water is involved in the pursuit of clean water for everyone globally.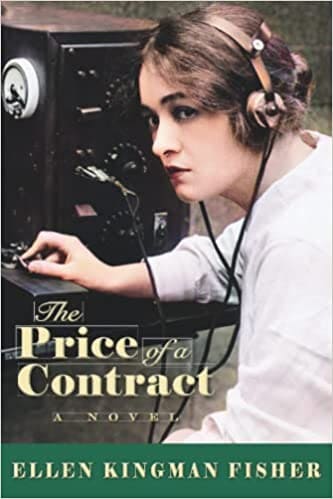 The Price of a Contract is a captivating love story set in the late 1890s that addresses issues with relationships, personal decisions, and business ethics that are timeless. It's the story of the westward expansion of America, brought on by the trains and the telegraph during the tumultuous era of greed, political corruption, and inequality of "The Gilded Age."
The Candy House by Jennifer Egan | Literary Fiction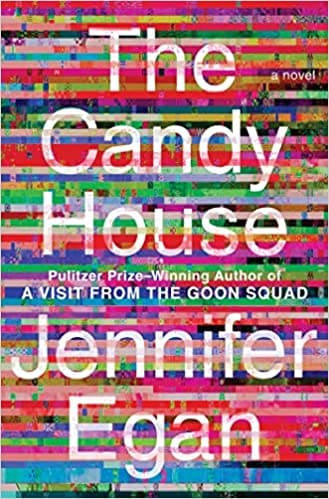 The Candy House centers on a new technology – "Own Your Unconscious" – that allows people to save and share all their memories. The book uses tweets and emails from the future to illustrate what happens when we have access to each other's most private thoughts. The Candy House delivers an extraordinary combination of fierce, exhilarating intelligence and heart.
Finding Me by Viola Davis | Biography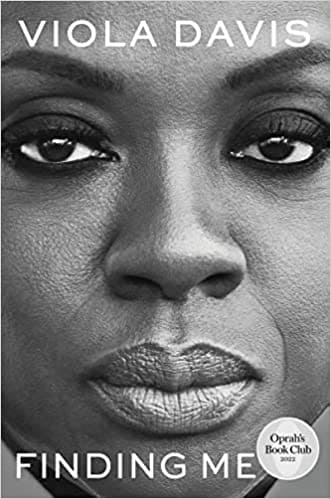 Viola Davis is the 56-year-old Oscar, Emmy, and Tony-winning actor and the first Black woman to win the acting triple crown. Finding Me is a deep reflection, a promise, and a love letter of sorts to herself. She hopes that this story will inspire the reader to light up their own life with creative expression and rediscover who they are in the world.
Sea of Tranquility by Emily St. John Mandel | Time Travel Fiction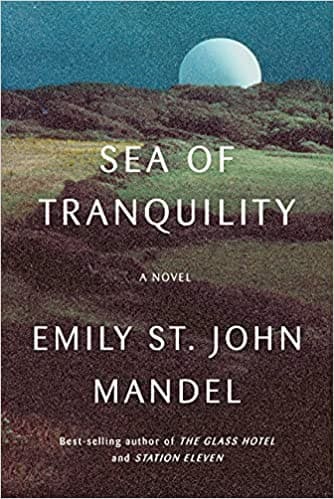 Sea of Tranquility is a novel of art, time, love, and plague that takes the reader from Vancouver Island in 1912 to a dark colony on the moon three hundred years later. Sea of Tranquility is told in multiple time periods, including the far future, and there is a pandemic angle that's satisfying and well-told. Mandel plays with the idea of parallel worlds and presents a puzzle about the nature of time and reality that surprises again. 
The Wise Women is a witty and wild novel set in New York City about two adult daughters and their meddling advice columnist mother. As the three women confront the disappointments and heartaches that have accumulated between them over the years, they discover that the future may look different from the one that they've expected. That future may even be brighter than they'd hoped.
CLASSIC: Rebecca by Daphne Du Maurier | Suspense Novel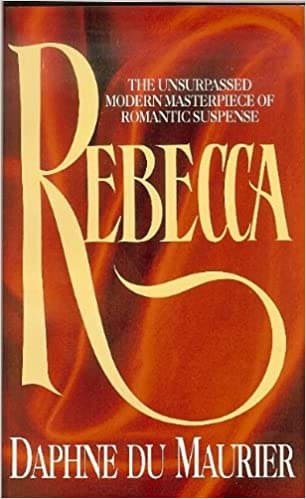 Rebecca is a 1938 Gothic novel – a psychological thriller about a young woman who becomes obsessed with her husband's first wife. It spans several themes, including love and marriage, death and memory, justice and deceit. Rebecca was later adapted for TV, film, and the stage, including Alfred Hitchcock's Academy Award-winning film (1940), starring Laurence Olivier as Maxim and Joan Fontaine as his second wife.
In Case You Missed It: Here's Sandy's May reading list from 2020!
What would you do if you had a chance to see five years into your future? Explore that question, try out new recipes in the kitchen and get a head start on the soon-to-be BBC drama, Miss Austin, told by Jane Austin's sister, Cassandra. You will be glued to the edge of your seat with this month's page-turners.
Singer and renowned chef Alice Waters's daughter, Fanny,  has written this appetite-stimulating memoir, filled with luscious accounts of food. The 60-friendly recipes use only the finest and freshest of ingredients, and many are simple enough to create yourself. The bond with her mother and food has defined this daughter's life.
Readers Recommend:
Coming to my Senses by Alice Waters
Fanny in France by Alice Waters
Save Me the Plums by Ruth Reichl
This is the third installment of Thomas Cromwell's rise and fall during the English Reformation and the reign of Henry VIII. The Mirror & The Light is written in a unique style that is rich with memory and metaphor. This is a worthy conclusion to Hilary Mantel's trilogy, one of the great achievements of English literature in this century. You'll be able to watch it on PBS soon.
Readers Recommend:
Bring Up the Bodies by Hilary Mantel
In Five Years is a story of love and friendship centers on a young woman who plans her life down to the minute until she experiences a one-hour glimpse of her life five years into the future. Nothing she sees in the dream is what she planned, and nothing is the way she expected.
Readers Recommend:
The Dinner List by Rebecca Serle
The Husband's Secret by Liane Moriarty
Oona Out of Order by Margarita Montimore
This three-part suicide and murder mystery is a psychological thriller. You Are Not Alone reveals just enough of what is beneath the surface story to keep you on the edge of your seat. It's about loneliness and the lengths people will go to to be accepted by the "in-crowd."
Readers Recommend:
The Wife Between Us by Greer Hendricks & Sarah Pekkanen
An Anonymous Girl by Greer Hendricks & Sarah Pekkanen
The Girl on the Train by Paula Hawkins
Jane Austen's older sister, Cassandra, is the title character of Miss Austen and is the protector of Jane's literary legacy. Cassandra is searching for Jane's lost letters in her duty to locate them and destroy any evidence that might compromise Jane's reputation. Cassandra finds the letters and re-reads them, remembering the Austens' wonderful family life. Set to be a BBC drama.
Readers Recommend:
The Jane Austen Society by Natalie Jenner
Pride and Prejudice by Jane Austen
Writers & Lovers is an extraordinary portrait of a young woman artist when every element of her life comes to a crisis. Written with humor, heart, and intelligence, it's an exploration of the terrifying and exhilarating leap taken between one phase of life and the beginning of another.
Readers Recommend:
Father of the Rain by Lily King
Sweetbitter by Stephanie Danler
After 40 years of marriage and 6 months of silence, a twisting plot reveals the tragic miscommunications of this broken family. The Silent Treatment is a heartbreaking story of love, parenthood, marriage, and loss that leaves each person grieving that they had failed.
Readers Recommend:
I Made a Mistake by Jane Corry
Little White Lies by Philippa East
If you are an Amazon Prime member, you get a free Prime Read each month. Right now, our favorite is At the Quiet Edge by Victoria Helen Stone.
Read Next:
Sandy's Selections: Your February Reading List
Sandy's Selections: Your March Reading List
Books by Women Authors that All Women Should Read
The post Sandy's Selections of New Book Releases for May appeared first on Prime Women | An Online Magazine.