New Year Brings 13 New Mystery & Thrillers To Read In January
Publishing is awake! The end of the year is a quieter time in book releases and then January makes up for it with an explosion of new book releases. Whether your resolution for the new year is to read more, read more thoughtfully, wrangle your TBR, DNF more, or you have zero resolutions, I have rounded up a slew of new mystery and thriller releases for you. There is certainly something — probably many — in these new releases that will entice you this month.
We have historical mystery with a will that leaves everything to whoever finds the killer, Jane Harper's new Aaron Falk for Australian crime fans, a YA dark academia, an L.A. crime novel with "fixers," a remote mystery set in Alaska, a remote mystery set in a ski resort, the start to a new procedural, a crime novel for fans of dark humor, a new cozy mystery series starter for foodies, the return of Finlay Donovan for fans of funny crime novels, a thriller with a missing husband at the core, a puzzle mystery told through recovered iPhone audio files, and a thriller that places a group of friends in the present still holding onto a past secret that one of them wants to finally tell…With a start this strong, 2023 is bound to be an excellent reading year for mystery and thriller fans.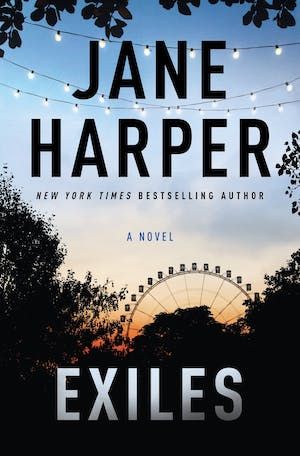 Exiles (Aaron Falk #3) by Jane Harper
More Aaron Falk (!) for fans of procedurals and Australian crime novels. Aaron Falk deals with financial investigations as a federal investigator but takes a very rare leave from work to visit friends and his godchild. There, he's plunged into a small community and the case of a mother who went missing one year ago from a busy festival, seemingly in front of everyone. Now Falk finds himself treading into people's past and current relationships to untangle what may have happened, all while finally trying to find a personal life for himself.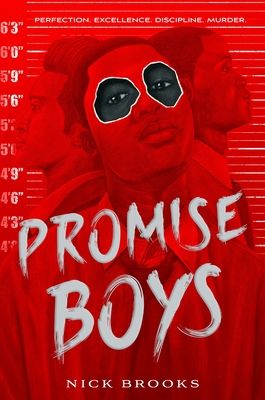 For dark academia fans! J.B., Ramón, and Trey must adhere to the Urban Promise Prep School's strict rules, which relies on extreme discipline to turn boys into men. When Principal Moore is murdered, the three boys end up at the top of the suspect list and realize coming together to solve the murder is their only hope of not being arrested.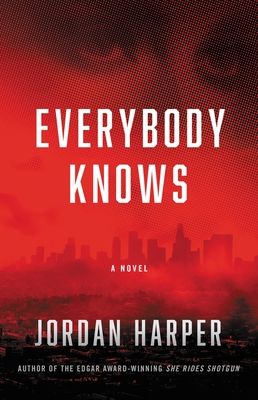 This one is for fans of crime novels, crisis PR firms, and readers who have been anticipating a new novel since Harper's last, She Rides Shotgun. Mae works for a PR firm that basically helps crappy people get away with things — her boss prides herself on rebranding the MeToo movement into the MeToo moment. Chris is no longer a cop and is now working in private security. The two are reconnected after a murder, which they decide to investigate, and they both start questioning whether their current place in the world of helping to cover up the crimes of the rich is really where they want to be. But more importantly, can they get out alive?
For fans of isolated mysteries, procedurals, and cold settings! Point Mettier, Alaska, has 205 residents living in a high-rise building, and a severed hand and foot have just washed ashore. A blizzard strands Anchorage detective Cara Kennedy in the small town, forcing her to team up with a local officer to solve the case. But with a nearby gang and a town full of secrets, it won't be easy…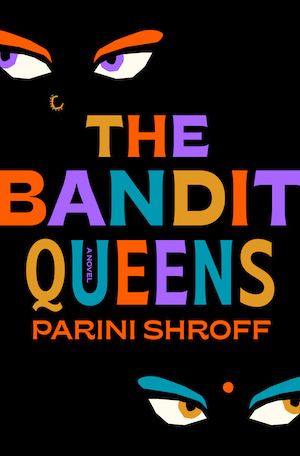 For fans of dark humor and social commentary! Geeta didn't kill her husband, but since his disappearance, everyone believes she did. So much so that no one messes with her, they buy her jewelry out of fear of her, and some have started coming to her for help. And by help, I mean someone wants Geeta to murder her husband…
Hide (Detective Harriet Foster #1) by Tracy Clark
Tracy Clark has a great PI series set in Chicago, Broken Places, and now is starting a new police detective series set in the same city. Detective Harriet Foster is navigating a new team and new partner, while still grieving the death of her past partner, when she's assigned a murder case of a woman whose body was left with lipstick encircling her wrists and ankles. Not only is Foster already up against a lot, but soon it's clear she's looking for a serial killer she must stop…
Nova Albright is found murdered the day after she was meant to be crowned homecoming queen at Lovett High. Not only was the crown meant as a win for Nova, but also for all the Black kids since it was the first time a Black girl would have won. Nova's bestie, Duchess Simmons, is absolutely certain that Tinsley McArthur murdered Nova. Why? Because Tinsley comes from a long line of homecoming queen winners and would never let anything get in the way of her win. With no one willing to believe Duchess, she decides to prove it herself. But Tinsley isn't above playing games, either…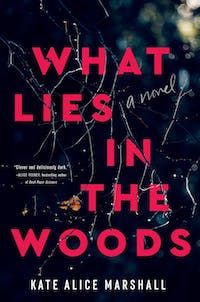 For fans of secrets from the past coming for you! Twenty-plus years ago, a group of kids put away a serial killer with their testimony when one of them was attacked and survived. But now one of them is ready to release a secret and another to actually look into what really happened. And that just never ends well…
Let's start with a nice change of pace: the husband, not the wife, is missing. Nina doesn't think anything of her husband not coming home after their fight, assuming he's just cooling off. But then days pass and clearly something is wrong. Her best friend Lily tells her husband that she thinks she was the last one to see Jake and his response is to never tell Nina or anyone about that. Except Nina is searching for answers…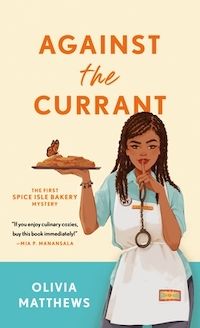 This one's for fans of cozy foodie mysteries! Lyndsay Murray is opening a West Indian bakery with her family in Brooklyn. The problem is Claudio Fabrizi, a bakery owner who doesn't want competition, turns up dead after Lyndsay tells him off in front of a lot of people. Naturally she's the prime suspect, so she'll just have to go full sleuth to prove her innocence and point the finger at someone else!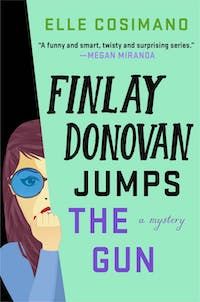 For fans of funny crime books. Finlay Donovan is a single mom and author who spends most of her time trying to get out of the criminal trouble she's somehow found herself in. For example: after the mob helped her out of a jam recently — while she was trying to stop a hit on her ex-husband that she accidentally stumbled upon — she now owes them a favor. She'll just have to identify and find a contract killer for the mob. Oh, and it has to be before the cops do. No pressure!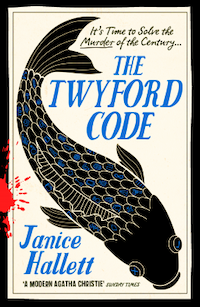 For fans of past unsolved mysteries and puzzles! Steven Smith has just been released from prison and decides to dig deeply into a childhood mystery of his. His teacher had gone missing on a field trip, after he'd found a book he'd shown her where she thought the margin notes were code and clues to a puzzle. And to make this a bit more interesting, the book is all the audio files recovered from Steven's iPhone…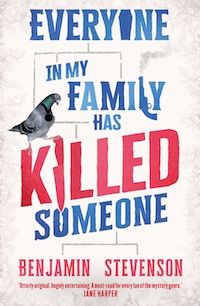 If that title alone hasn't already sold you, I'm not sure anything will, but here goes! This is a remote mystery nodding at the tropes of Golden Age mysteries. Ernest Cunningham writes self-published guides on writing mystery books and is forced to attend a family reunion at a ski resort. Which is when, of course, everyone becomes snowed in and the first body is found. Ernest has to put his passion for Golden Age detective novels to the test by solving the very real case he's in.
What a great start to a new year of mystery reading! Looking to overfill your TBR with even more crime reads or want some backlist? We got you! You can also find a full list of new releases in the magical New Release Index, carefully curated by your favorite Book Riot editors, organized by genre and release date.
!doctype>