MusicDish Founder Eric de Fontenday: "It all started with that Siouxsie and Banshees T shirt"
It takes more than just courage to make an impact on culture in a country in which you've just arrived. But when Eric de Fontenay, the founder of MusicDish, learned that most of the world had near-zero idea what the local music scene was like in China, he decided to do some exploring  – and ended up shaking up the stereotypes about the Chinese music industries. 
Today, MusicDish tours Chinese and other International bands around the globe as well as bringing outside bands into China. But the story of how that came to be is also de Fontenay's story of his personal journey to discover the underground music of Beijing.
Growing up in New York, de Fontenay was no stranger to old-school artists like Kiss, Aerosmith, and Led Zeppelin. But his old-school tastes didn't keep him from keeping an open mind as he dove into the local music scene.
His days of wondering about Chinese music began long before he ever stepped foot in the country, when, he attended Midem, a music festival in France that also serves as a conference for artists to connect. He noticed there was a booth for China. But the booth was always empty and no one was there for Eric to talk with.
Due to the limited exposure that most people had to Chinese music, a common stereotype people held at that time was Chinese music was nothing more than a bunch of pretty girls with 琵琶 Pípá, a traditional instrument that resembles a large lute.
It wasn't until he was offered an opportunity in 2009 to attend a music conference called Music Matters in Hong Kong that he finally got a chance to experience Chinese music for himself. He didn't think twice.
Directly after the Hong Kong trip, he took the opportunity to visit Beijing as well, and he didn't hop on the plane without a mission. He wanted to solve the puzzle that always clouded him: Is there underground music in the belly of the beast? He would always compare Beijing to his hometown New York. He wondered if underground culture could be found in Beijing, a traditional city known as China's political center.
❝Seeing something so familiar in an unfamiliar setting blew his mind.❞
What de Fontenay found in Beijing surprised him. It didn't take him too long to realize the capital is a city beaming with underground culture.
He spent a day wandering around the 798 Art Zones, which struck him as a mashup of post-cultural revolution themes with Catholic symbolism. The edginess he discovered in the art districts was such an eye-opener that he beagn to pick up any book he could find on cultural revolutionary art and contemporary art of China in the 80s after the visit.
But that was not all that Beijing had to offer. Eric was also surprised when he found venues like 愚公移山  Yúgōngyíshān and White Rabbit that were of typical underground culture he would only find in New York.
Deep down, Eric knew that Beijing unveiled another side of itself that people in other places would never have gotten the chance to come into touch with.
The turning point finally came when Eric was at D22,  where he saw a young guy walking past him, wearing a Siouxsie and the Banshees T-shirt.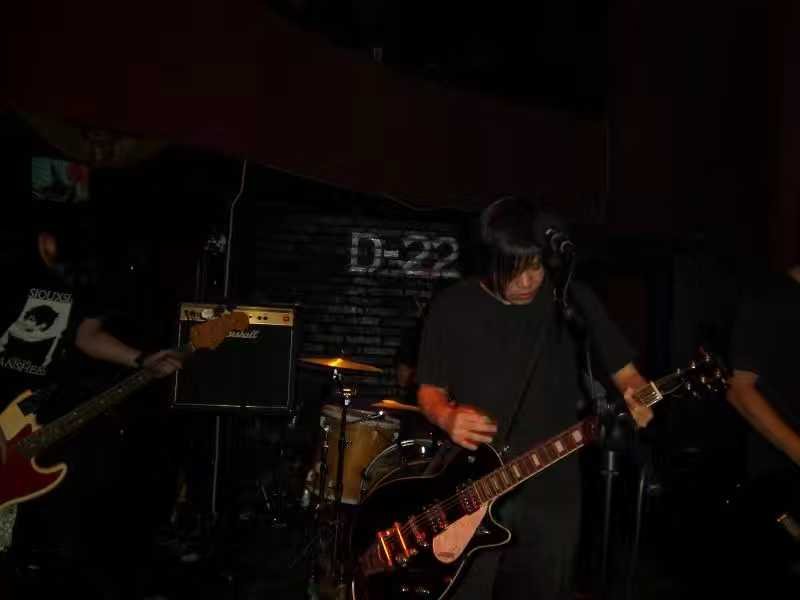 That very moment brought flashbacks to a time when he was about the same age and wearing the same T-shirt.
"First off, I was a Siouxsie and the Banshees fan when I was his age, which is a long time ago," de Fontenay says. "I could swear the shirt that he was wearing…Isn't that exactly the same shirt I was wearing?"   
He knew that anyone within that little niche back in his hometown New York would know who Siouxsie and the Banshees are, but the idea of seeing something so familiar in an unfamiliar setting blew his mind.
❝He eventually convinced himself he couldn't pass up the opportunity to keep exploring China's cultural scenes.❞
As he got on the express train to the airport, he took the time to digest what happened on his 10-day trip.
Then came a lightbulb moment. Or rather, a moment not unlike a Buggs Bunny cartoon with a devil appearing on one shoulder, and an angel on the other. One voice was telling Eric that MusicDish should really do something in China. But that voice was quickly defeated by another voice that told him he didn't really know anything about China. What gave him the right to do something like that?
Conversations like these played out in Eric's brain for weeks. He eventually convinced himself he couldn't pass up the opportunity to keep exploring China's cultural scenes.
He began to indulge himself with more Chinese indie music, spending the next 7 or 8 months listening to every such band he could find on DouBan, which was like the MySpace of China at that time.
For Eric, once the seed of promoting Chinese Indie music was planted,  the transformation also started.
In January 2010, he launched MusicDish*China and also co-created a podcast about Chinese music with Sean Hocking, who is the head of the Hong-Kong based Metal Postcard Records.
"The idea was to let people outside China know more about the indie music scene here," he explains.
❝I always say that people danced the most and reacted the most to Second Hand Rose than any other band in Russia❞
Ask any audience member at a Chinese indie music show about the band Second Hand Rose, and they will tell you it is one of the most representative Rock and Roll bands of Chinese elements.
For de Fontenay, every time when he hears Second Hand Rose perform, he almost felt as if he was walking in a Twilight Zone episode in which Peking opera performers, Michael Jackson, Metallica just met and decided to collaborate
He worked with the band from around 2015 to 2019 to promote them in North America, knowing that the music he heard in them was relatable and original enough to catch the attention of any western audience.
He wasn't wrong.
Eric arranged a show for Second Hand Rose to play at Webster Hall, which was one of the most oldest and venerable live houses in New York. The Chinese rock band was on a 2014 North American tour back then.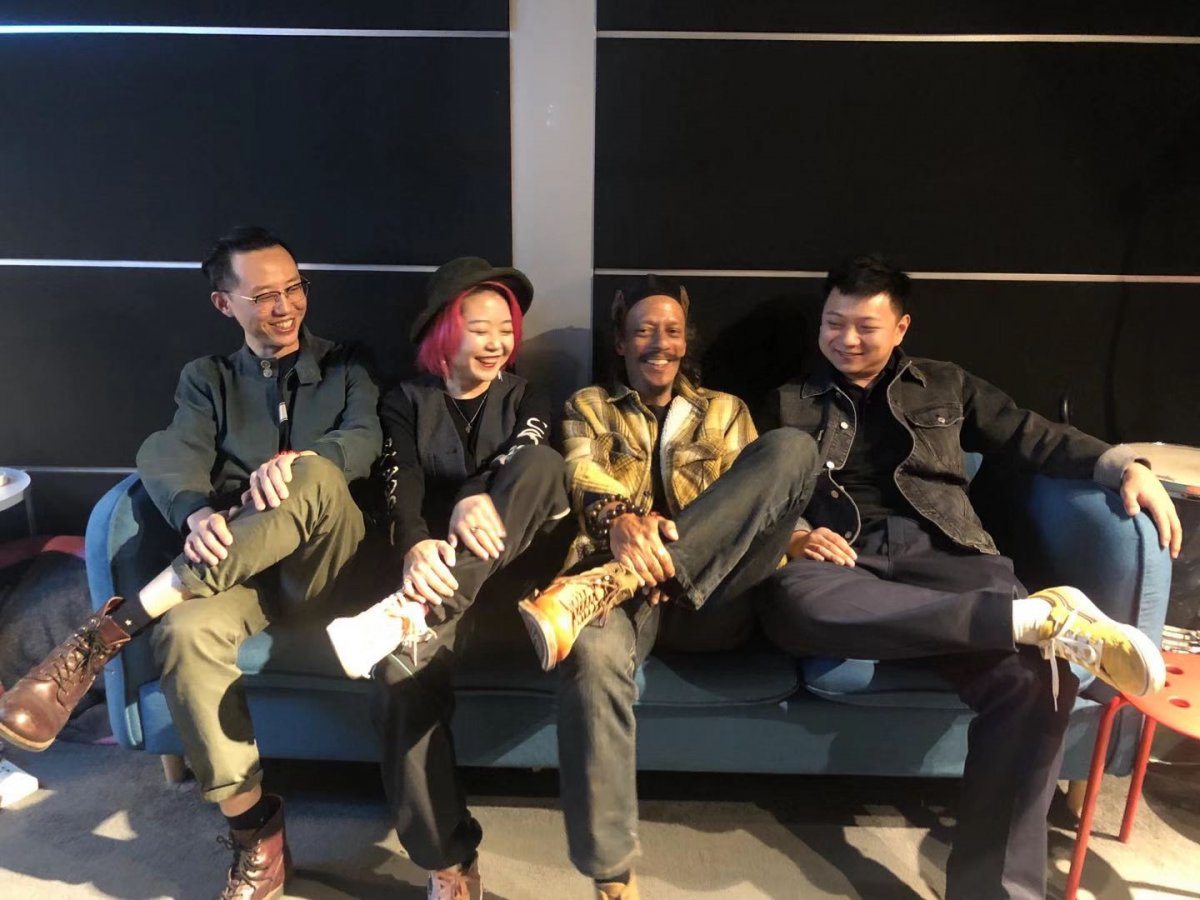 People went head over heels for Second Hand Rose. They were even chanting to Chinese lyrics they didn't understand and dancing wildly to the beat.
The New Yorker's Audrea Lim found the music to be a mixture of the nineties-style hard rock and psychedelic space riff. " It's a tour of the sounds that constitute an urban, internet-savvy, millennial Chinese youth," she commented in the article.
Not only did Second Hand Rose's performance attain huge success in New York, it also made people fall in love with them at the 2019 World Music Festival in Siberia.
"I always say that people danced the most and reacted the most to Second Hand Rose than any other band in Russia," de Fontenay tells me. " I guess to Russians that's world music, right?"
Despite the flamboyant costumes and exaggerating make-up the band adopted that made people scream, he knew that the heartfelt performance was what resonates so much with people from across the world.
❝Creators are forced by the system to make something that is made for the mainstream.❞
Just as every mountain has its peak, the indie music scene in Beijing also climbed to the highest point around the year of 2010.
Indie music at that time was booming with creativity with the emergence of bands such as the Hedgehog Band, the Nezha band, and The Trojan Horse Band.
"Back then I think it was an end of a boom," Eric said. "It always appeared to me that things kinda slowed down with a lot less new bands popping up."
Eric said people would go to concerts every year and they would find the same bands playing.
But that all started to change a few years ago when iQiyi launched a new TV show called The Summer of Bands, which created a platform for young indie artists in China to make their own music heard on screen.
The TV show served as a catalyst that rekindled a passion Chinese audiences have always harbored for underground music.
But Eric said that he worried when indie music gets more mainstream, it may bend to the will the new audiences.
"Eventually more and more people hear the music until it hits the mainstream," Eric said. "And then it gets killed by the mainstreaming because then creators are forced by the system to make something that is made for the mainstream."
Fortunately, the diversity in Chinese culture gives artists and companies free space to create mixed genres of music such as EDM, hip-hop and underground electronic music.
"We are not like in Korea where Kpop is the 800-pound gorilla in the room that sucks all the oxygen in the room," Eric said. " I just hope there's always fresh flood and young people willing to take risks."
READ: Maria Nauen Talks Life as a Conductor, Author, and Educator Ahead of BICO Anniversary Concerts
Images courtesy of Eric de Fontenay