It's Time to Reframe the Legacy of 70s Screenwriter Carole Eastman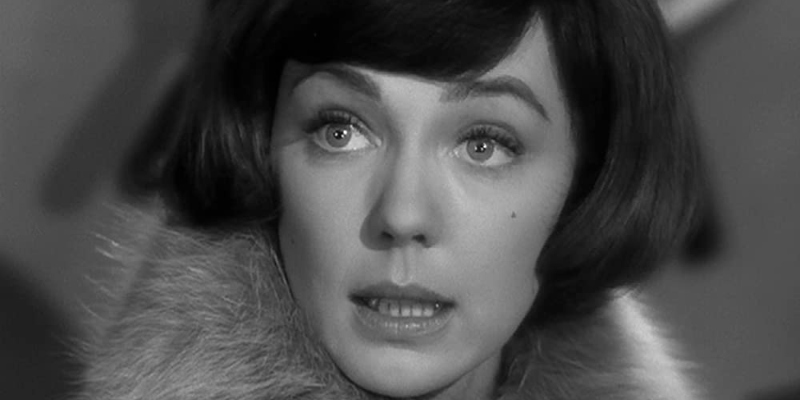 Sometime around 1976, producer and entertainment mogul David Geffen gave Carole Eastman $100,000 to write a screenplay. As a manager for musicians, Geffen had already established a reputation for signing major talents early in their careers, from Laura Nyro to Crosby, Stills & Nash. By that point, betting big on an established talent like Eastman must have struck him as a no-brainer—the writer had already scripted four movies, one of which (1970's Five Easy Pieces) had struck the cultural zeitgeist and garnered her an Oscar nomination.
Eastman had seemingly carved out a lane for herself in Hollywood with her confounding, borderline plotless character studies, and she counted industry heavyweights like Jack Nicholson among her close friends and key collaborators. Even in hindsight, Geffen's bet seems like a smart one, but it never quite paid off. Eastman's name didn't appear in the credits of another movie for 16 years, and her most enduring work was already behind her.
When she died six days shy of her 70th birthday in 2004, the headline of just about every obituary described Eastman as the writer of Five Easy Pieces, and many of those articles singled out the film's iconic chicken-salad scene—in which Nicholson's character, Bobby Dupea, berates a waitress over the diner's "no substitutions" policy—as her most indelible work.
In 2010, film historian Peter Biskind went so far as to write that "Five Easy Pieces was the only decent script that Eastman ever wrote, or had produced at any rate." The movie, in effect, had become the sum total of Eastman's legacy as a writer, apart from the occasional mention she receives in Hollywood histories on shinier subjects like Nicholson or Warren Beatty.
Last year, though, Eastman popped up in two new books, Mark Harris's Mike Nichols: A Life and Matthew Specktor's Always Crashing in the Same Car, which dedicates an entire chapter to the enigmatic writer. It might be an overstatement to suggest that Eastman is having a "moment," but the time feels right to revisit her body of work, and to consider how her legacy could still be reframed.
As the David Geffen anecdote suggests, Eastman is the kind of figure who's easy to mythologize: a reclusive writer who was briefly at the epicenter of 70s Hollywood but never seemed too enamored with it. An intensely private person, she shied away from the limelight at every turn, and wrote the bulk of her work under the pseudonym "Adrien Joyce," the second half an homage to her favorite Irish writer.
Quotes about Eastman from her contemporaries tend to only add to the air of mystery, with most acknowledging her mastery over the subtleties of language before mentioning some aspect of her perceived strangeness, from her chain-smoking to her alleged fears of airplanes, elevators, and cameras. (Buck Henry once said she was "born to be an eccentric old lady.") In a 1971 Los Angeles Times profile of Eastman, the reporter notes, "Judging from the total lack of information on screenwriter Adrien Joyce (Carole Eastman) … I could have concluded that she did not exist."
With a writer like Eastman, it's tempting to fantasize that all her unproduced screenplays are works of genius, unfairly gathering dust somewhere.
These days, it's a little easier to piece together a biography of Eastman, as Specktor does in his book, and as the writer Nick Pinkerton did in an excellent piece about her for Film Comment in 2014. Born in 1934 in Glendale, California, Eastman grew up around Hollywood in more ways than one. Her father worked as a grip for Warner Brothers, her uncle was a camera operator, and her mother was—for a time, at least—Bing Crosby's secretary.
Eastman's older brother became a screenwriter as well (and appears onscreen in one of her movies, The Shooting), but her own screenwriting career was hardly a foregone conclusion. After flunking out of high school due to what she described as "constant" truancy, Eastman set out to be a dancer, and appeared in the movie musical Funny Face in 1957 before a broken foot ended that portion of her career. That same year, she made the fateful decision to enroll in an acting class taught by the blacklisted character actor Jeff Corey, where she met a young Jack Nicholson.
Eastman's acting career was short-lived, arguably peaking in 1962 with a role opposite Robert Duvall in an episode of Alfred Hitchcock Presents. Her friendship with Nicholson, though, lasted for the rest of her life, and their creative partnership inspired much of her best work. By 1965, Eastman had turned her attention to writing, and Nicholson was under contract with B-movie producer Roger Corman to go out into the desert and shoot two Westerns back-to-back with director Monte Hellman. Nicholson had written one of the scripts himself, for what would become Ride in the Whirlwind, but he assigned the other to Eastman, whom he nicknamed "Speed" after witnessing her painstakingly slow writing process.
The resulting film, The Shooting, follows a retired bounty hunter (Warren Oates) who agrees to guide a mysterious young woman (Millie Perkins) across the desert, but grows suspicious after realizing she may be signaling to a man who's following them (Nicholson). Their journey is framed as a relentless march across hell toward certain death, interrupted occasionally by the woman's unnerving habit of sporadically firing her gun at nothing in particular. The movie's blend of encroaching dread and absurdist humor became an Eastman trademark, and it remains one of the purest distillations of her voice as a writer.
The Shooting proved too esoteric to secure distribution beyond a few Parisian arthouse theaters, but Eastman continued to find work, scripting two episodes of the TV show Run for Your Life before helping French filmmaker Jacques Demy write the dialogue for his English-language debut, Model Shop (1969). Those efforts proved to be a dry run for the biggest year of Eastman's career, 1970, which saw the release of two "Adrien Joyce"–scripted films, Puzzle of a Downfall Child and Five Easy Pieces.
The former, a collaboration with Panic in Needle Park director Jerry Schatzberg, is only available on DVD, and feels like the Eastman film that's most primed for rediscovery—if only because it's a "tribute to alienation" (to quote Pauline Kael) from a writer who seemed to thoroughly understand the topic. Through a series of flashbacks, it follows an aging fashion model (Faye Dunaway) as she recounts the events that led to her mental breakdown, quickly establishing herself as an unreliable narrator prone to both paranoia and delusions of grandeur.
The movie feels a bit like the product of a culture that only recently discovered therapy, but Dunaway is pitch-perfect in the role, and the script offers some of Eastman's more memorable quips. ("All the men nowadays are growing their hair long. It's fabulous, but you all look like Jesus. So how will we know him when he arrives?")
That unknowable quality is, of course, part of what makes Eastman such a compelling figure, but it also threatens to render her more myth than person.
Released within a few months of each other, it was probably inevitable that Puzzle would be overshadowed by Five Easy Pieces, which remains a staggering achievement and the only film in Eastman's oeuvre that inspires an outpouring of appreciation every time it passes an anniversary. In Bobby Dupea, Eastman refined a type of character she was repeatedly drawn toward: the angsty perfectionist who would rather give up than produce something they view as less than worthy.
The movie came to define Nicholson's star persona, and he became determined to collaborate with Eastman again, aggressively shopping around an unfinished script of hers called The Mousebed Heiress, later retitled The Fortune. Nicholson eventually convinced Warren Beatty to co-star with him and Mike Nichols to direct, and suddenly the movie had all the makings of a hit. Instead, the once-promising project devolved into a flop of epic proportions.
Released in 1975, The Fortune attempted to capitalize on the recent trend of hit comedies set in the 20s or 30s, including Paper Moon and The Sting. Its convoluted plot follows two inept con artists (Nicholson and Beatty) as they try to scam the heiress to a sanitary-napkin empire (Stockard Channing). The movie isn't as bad as its reputation suggests—the Coen brothers are among its defenders, and Nicholson's elastic facial features are well-suited to screwball comedy.
It is, however, wildly uneven and borderline incoherent, which is at least in part due to the fact that Eastman turned in a 345-page script with no ending. Over her protests, Nichols cut the script down himself. "He kept cutting all the good stuff out," the production designer Polly Platt said in Biskind's Easy Riders, Raging Bulls. "[Eastman] would suffer over it, but she couldn't do anything about it."
The Fortune's failure likely led to Eastman's long hiatus, whether because she couldn't stand to see her work taken from her again or because the offers stopped rolling in after the movie tanked. In true Hollywood fashion, she laid low, spending a chunk of her time holed up in a room at the Chateau Marmont with her typewriter. (That $100,000 from Geffen probably came in handy.) "It was an enriching period," she later told the Los Angeles Times. "I explored other forms of writing."
At some point, Eastman started writing screenplays again—Jerry Schatzberg has said that she did a number of uncredited rewrites for various producers, including Scott Rudin. It wasn't until 1992, however, that she finally made two attempts at a comeback: the Nicholson vehicle Man Trouble and the HBO movie Running Mates. Both may be best left to the dustbins of history, but they're noteworthy in one sense: Eastman finally chose to write under her own name. After seeing the final products, maybe she wished that she hadn't, but it's nice to imagine that the angsty perfectionist finally learned to accept the flaws in her own work.
With a writer like Eastman, who produced less work than she might have under different circumstances, it's tempting to fantasize that all her unproduced screenplays are works of genius, unfairly gathering dust somewhere. For his book, Specktor visited an archive of Eastman's papers at the University of Texas and compiled a list of her unproduced projects. The most intriguing one, to this reader's eyes, is Interval, a paranoid thriller about a folk-rock singer who falls under the influence of a cult leader. At one point, it was set to be directed by Monte Hellman, and it's easy to imagine the would-be film slotted comfortably among Eastman's other underseen gems, shrouding Adrien Joyce in yet another layer of mystique.
That unknowable quality is, of course, part of what makes Eastman such a compelling figure, but it also threatens to render her more myth than person. Thankfully, Specktor also dug up a note scribbled in the margins of Eastman's papers, which pierces straight through the enigma: "I am Carole Eastman. I live at the Chateau Marmont hotel. I have 3 cats. And I am a writer by choice. Tadum!"