How I earned elite status with all 3 major alliances — without taking any flights
At the start of 2022, I did not have elite status with any airline. Three months later, I had it with all three major airline alliances — and I didn't even have to take one flight to get there.
Holding elite status with a frequent flyer program can grant you privileges like priority check-in and lounge access (even when flying in economy) on an airline and many of its partners. It's an incredibly useful perk — and even more so if you can leverage it to expand these perks to airlines outside of one alliance through status matching.
(As a quick explanation: Status matching is when an airline gives you an equivalent or lower status tier based on the status that you've already earned with a competing carrier's program. The matching airline will ask for proof of your status, usually via a photo of your membership card and a mileage statement showing your recent activity.)
In this post, I'll explain how I gained elite status across the Star Alliance, SkyTeam and Oneworld alliances. I'll finish up with a roundup of current status match opportunities and some things to keep in mind.
Sign up for TPG's weekly newsletter written by Brian Kelly.
How I earned Star Alliance Gold status with Singapore Airlines
At the start, I was only aiming — and expecting — to earn status with one airline and alliance. Between April 2021 and February 2022, Singapore Airlines ran a promotion offering Gold status by transferring 250,000 credit card points to its KrisFlyer program.
I am based in Austin, Texas, which isn't a hub for any of the big three U.S. airlines. I most frequently connect through Houston on United Airlines, so I thought this status opportunity would be a good one for me. Furthermore, Star Alliance has the most members of any of the major alliances, so this would have me well-placed for international travel with Star Alliance partners.
I had earned a bunch of American Express Membership Rewards points and Capital One Venture miles during 2020 and 2021, when I (like a lot of people) wasn't traveling as often due to the pandemic.
However, come December 2021, I was booking a summer 2022 trip to Europe and found out about rare Suites Class availability on Singapore Airlines route from Frankfurt to New York City. I transferred 86,000 American Express points to KrisFlyer to secure the award, so I was just over a third of the way to my 250,000-point goal.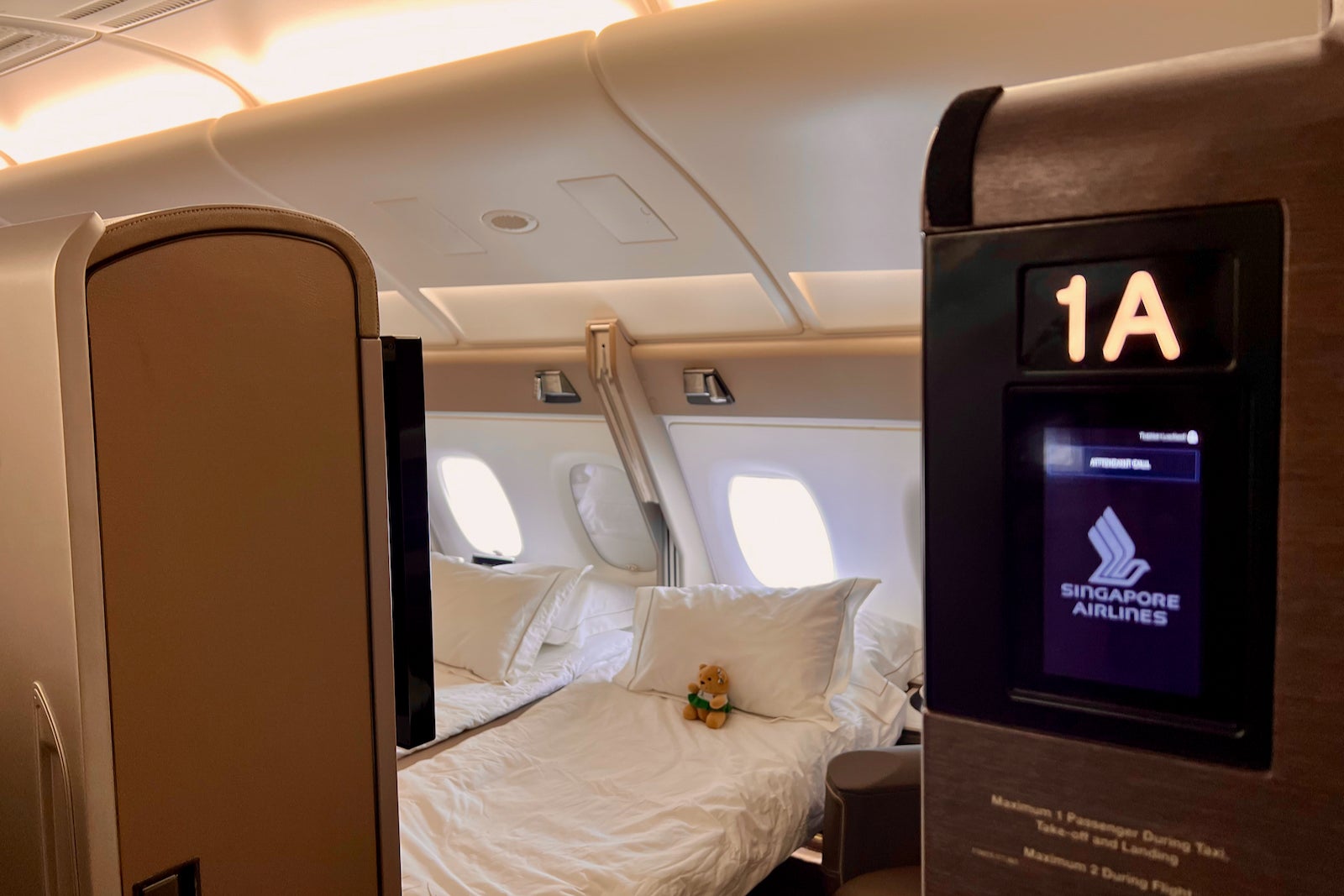 Then in the last month of the promotion (February of this year), I was booking a trip to Sri Lanka for January 2023 (which I no longer plan to take due to the situation in the country). I transferred over 167,000 Capital One miles to book my trip in Singapore Airlines business class, which gave me 253,000 KrisFlyer miles in total, enough to quality for Gold status.
Sure enough, the next day, KrisFlyer sent me an email informing me of my new status. What's more, I won't get just 12 months of Gold status with KrisFlyer: The program is extending status for an extra year (due to the pandemic), which will give me a total of 24 months of travel privileges on Singapore Airlines and its Star Alliance partners.
How I earned SkyTeam Elite Plus status with ITA Airways
The next month, TPG wrote about new Italian airline ITA Airways offering a status match from select frequent flyer programs, including KrisFlyer. (ITA Airways is the successor to now-defunct Alitalia, which was part of the SkyTeam alliance.)
I completed the status match request form and uploaded proof of my KrisFlyer Gold status. The next day, I received an email letting me know that I had been matched to the second-highest tier, Club Premium, for 12 months. This status level grants lounge access when flying on ITA Airways, Delta and other SkyTeam partners.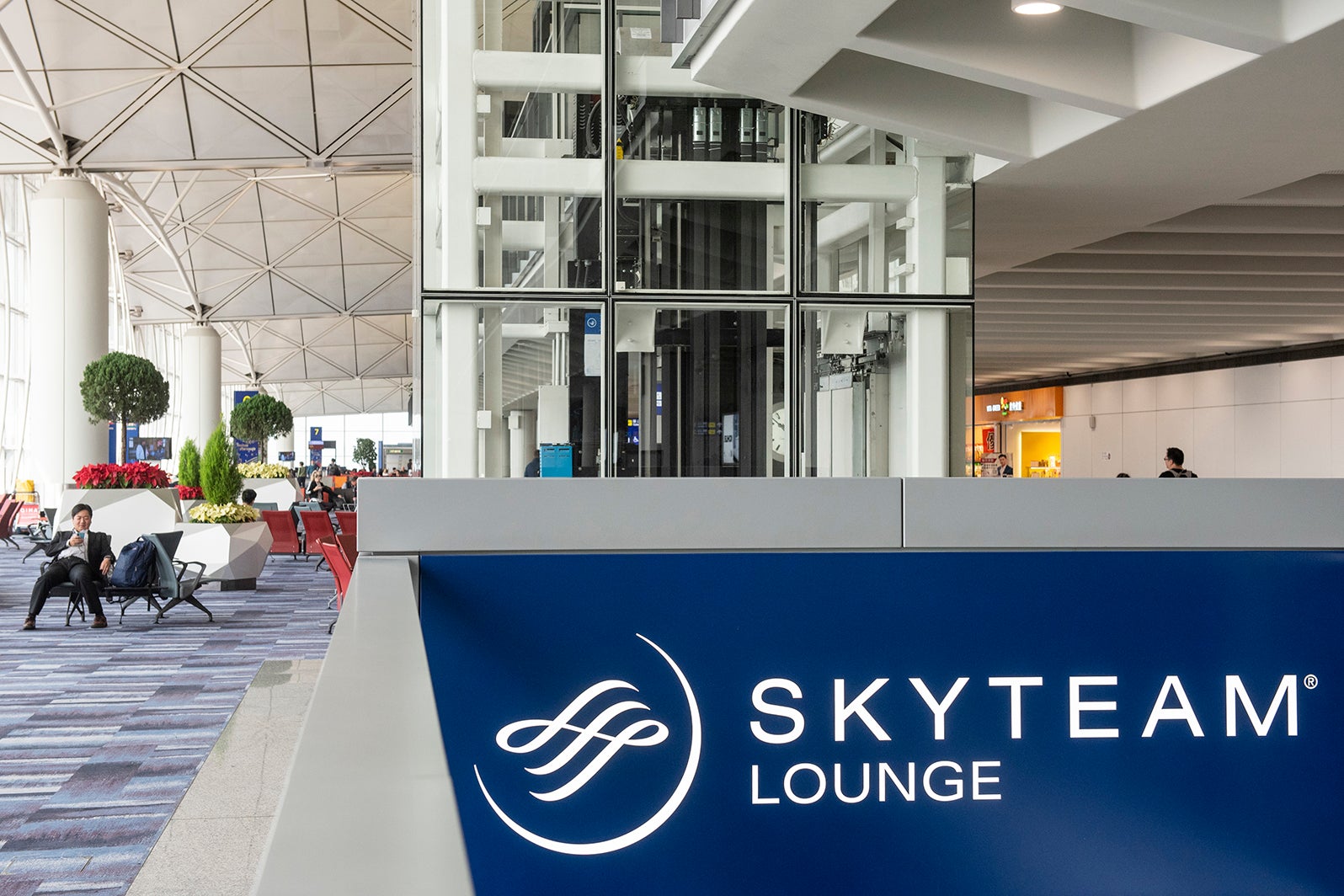 However, given that ITA Airways is a relatively new member of the SkyTeam alliance, not all members' systems are upgraded with the new partnership. I am flying Delta in October, and when I have gone in to manage my booking on the Delta website, ITA Airways is still not listed as a frequent flyer program partner.
I am hoping that Delta's system is updated in the next couple of months before my trip so that I can enjoy priority check-in, complimentary checked baggage and lounge access when I fly Delta for that trip.
How I earned Oneworld sapphire status with Royal Air Maroc
A couple of weeks after the ITA Airways promotion was announced, Moroccan airline and Oneworld member Royal Air Maroc also launched a status match opportunity. This alliance was the final piece of my puzzle.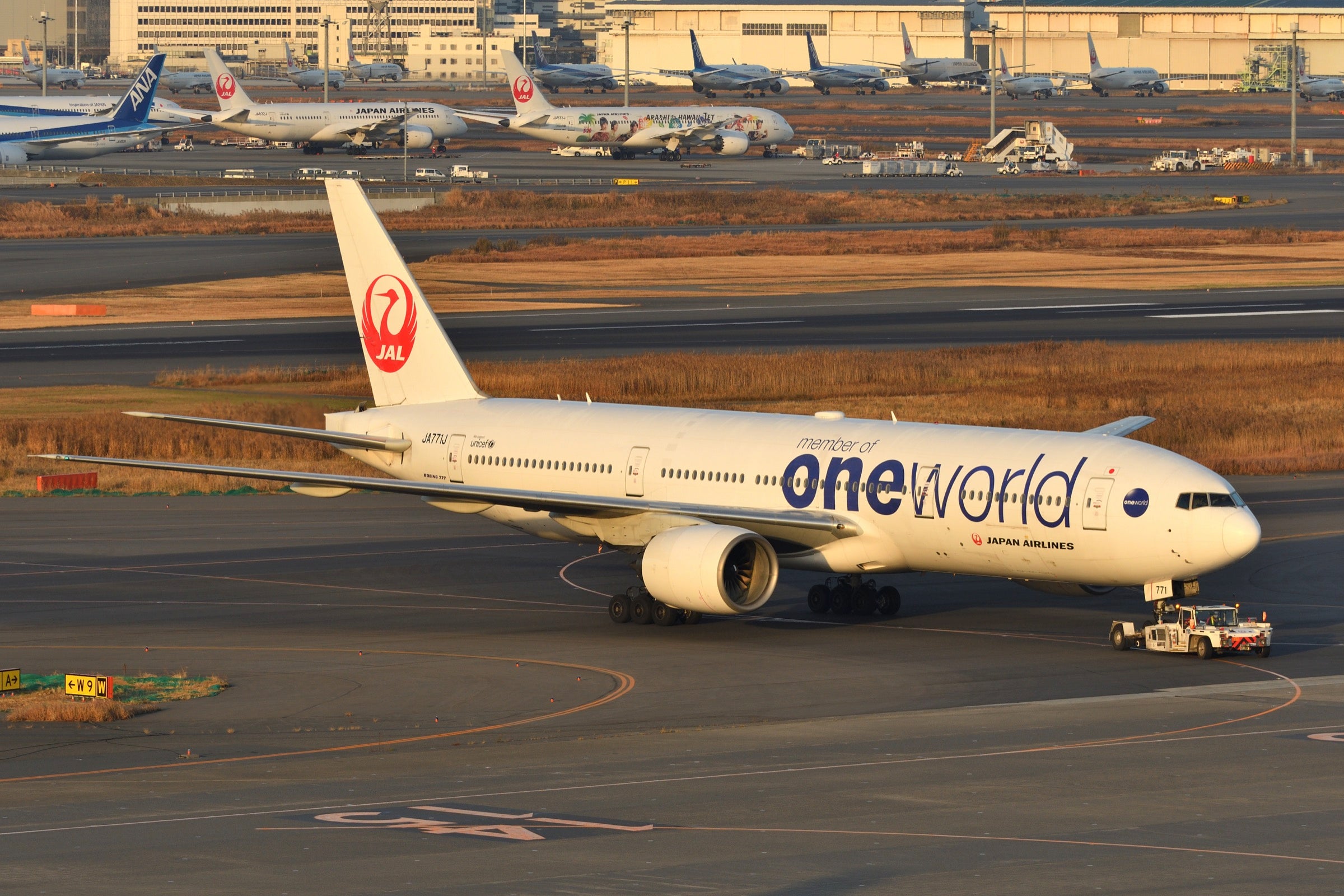 The airline was offering 12 months of elite status with a 49-euro application fee. (Programs usually don't charge an application fee for status matches.) Looking into the terms and conditions of this promotion, it was only offered to members of a select number of competing airlines. Neither Singapore Airlines KrisFlyer nor ITA Airways were included on the list, but I had read reports on social media and in the comments of posts about the promotion saying that other KrisFlyer members had had success in matching their status.
I thought paying 49 euros was worth the risk of potentially getting rejected, so I decided to give it a go. Five days later I was notified that my status had been matched to Gold, unlocking travel privileges on Royal Air Maroc and its Oneworld partners like American Airlines, which I frequently connect with through Dallas-Fort Worth.
In the lead-up to a trip to Puerto Vallarta two weeks later, I was unable to add my Royal Air Maroc number to my American Airlines reservation online. However, at the airport, a check-in agent was able to add it to my ticket, granting me Admirals Club access and priority boarding for that flight.
Current status match opportunities
Generally, U.S. airlines do not offer status matches but rather status challenges. That means that they'll usually give you 90-120 days of temporary status so you can enjoy a taste of the benefits. Then, you'll need to earn a specified number of elite qualifying miles (and sometimes spend a certain amount of money) in a given time frame to maintain that status for a full year.
Conversely, the most generous status match opportunities are frequently found outside of the U.S. with international carriers. As a result, it's worth being aware of which airlines are part of the Star Alliance, SkyTeam and Oneworld alliances so you can tailor your strategy to match up with the specific airlines you tend to — or plan to — fly.
You'll need to have elite status in the first place, so if you don't have it yet, here are some of the easiest airlines for earning status.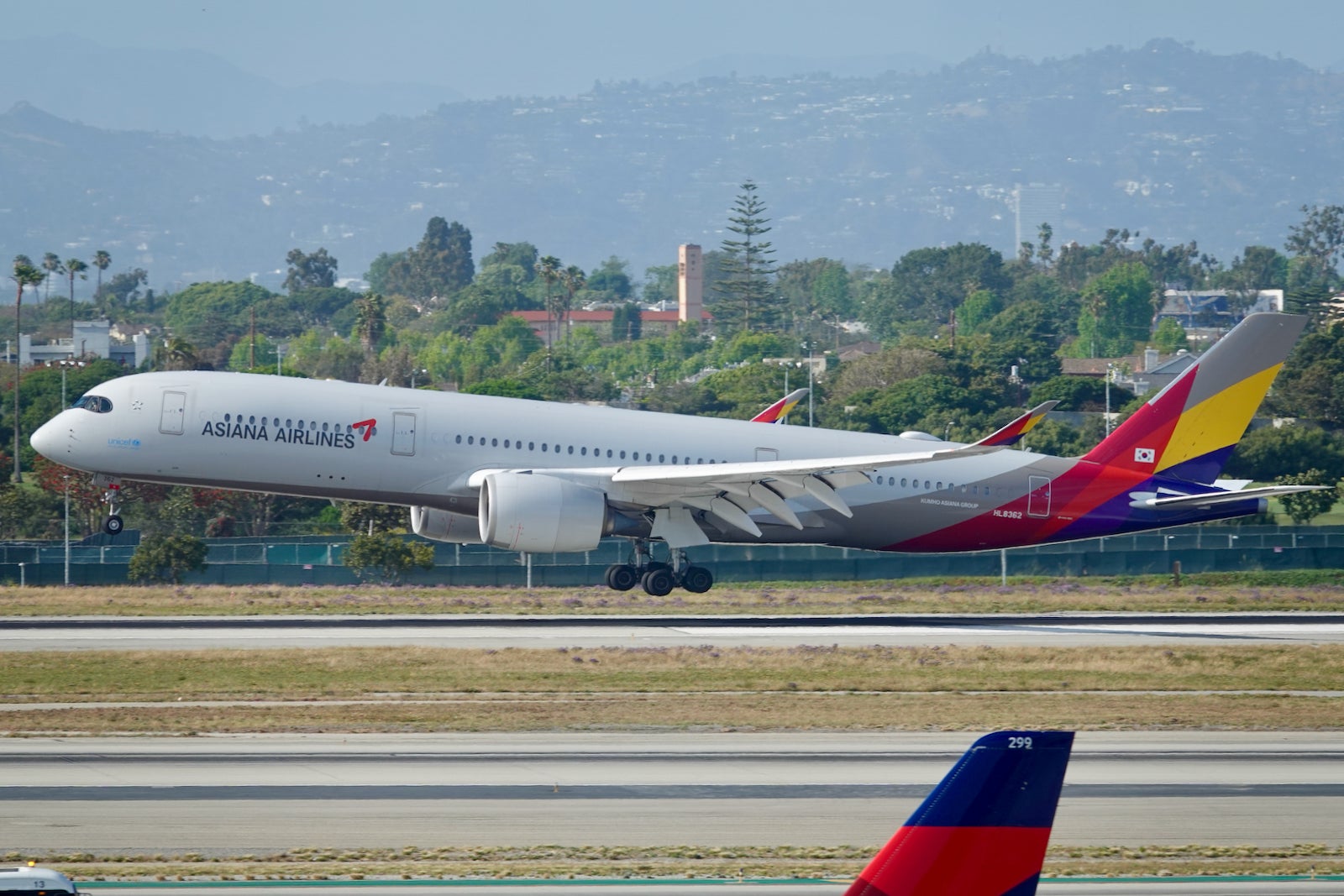 Then you can look at your status match opportunities. As of July 2022, here are some noteworthy status match promotions currently running:
Things to consider
The most important thing to remember when considering a status match is that you can usually only complete one status match per program in a lifetime. So now that I have matched my status to Royal Air Maroc and ITA Airways, it is unlikely that I will be able to do so again with those programs in the future.
Another thing to keep in mind is that, as my experience shows, sometimes alliance partners' IT systems don't talk to each other properly. So one airline, like American Airlines, may not be able to correctly verify your status with a partner like Royal Air Maroc. It helps to have a digital or physical membership card with the program(s) that you have elite status with handy when you travel.
Finally, never attempt a status match using fake credentials. It may seem like an easy thing to do, but if an airline catches wind of it, you may wind up being permanently banned from using the program — and may wind up losing any miles you've accrued.
Bottom line
Status matching can be an extremely valuable way to expand access to travel perks like lounge access and priority check-in across multiple airlines and alliances. The best way to take advantage of status matching is to keep an eye on promotions that you read about on The Points Guy and sites like StatusMatcher.
Just be sure to read the terms and conditions thoroughly and seriously consider whether the timing of the status match will serve you well over the (typically) one year that you will enjoy the elite status. If not, it may be worth holding off until another promotion is announced in the future.
Featured photo by Zach Griff/The Points Guy.