Best Bedtime Stories for Kids
In a generation plagued with screen time, Bedtime Stories for Kids have become a thing of the past. Children today are read aloud far less than the previous generations.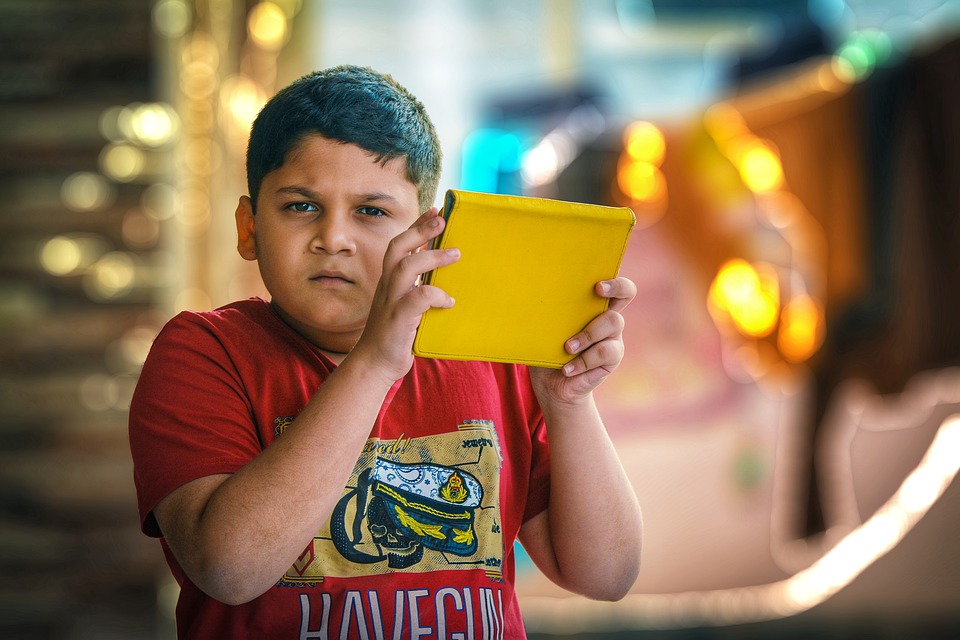 The blame does not lie alone with kids, who are engrossed with their devices. Parents too have become busier than ever and yes, they too are glued to their own devices! It is like a perfect marriage… distracted parenting with screen-obsessed kids.
The consequences of this change are noteworthy. Children today have much shorter attention spans. They lack the interest to read books and stories. And how can we blame them? Who would not prefer watching an all senses stimulating multimedia over reading a story? Except for those whose interest have been cultivated and nurtured regularly and painstakingly. 
For those of you who are wondering why all that hype around bedtime stories for kids, here are a few reasons to consider setting this routine.  
Recipe for Bonding Glue: Bedtime stories are not merely a reading ritual. They are much more than that. It is one time of the day when you forego everything else and simply choose to connect with your child. It is you and your child's bonding glue. These small nibbles of time set exclusively for reading, provide a perfect opportunity to unwind and snuggle with your kinds. There is no better way to connect with your kids than reading or playing together.
To unleash Creativity and Imagination: Books alone have the ability to transcend you into a different world, where you cannot physically go.  When you read bedtime stories to kids, you give them wings to fly to their own world of imagination. This fosters creativity.

Looking at the illustrations, children often learn to observe details and fathom what's going to happen next. All this acts as the perfect stimulus to their imagination and creativity.

Character Molding: There are certain messages and virtues that books can convey far more easily than you like sharing, respecting etc. The list is really endless.  Bedtime stories for kids have the power to influence their thinking and in turn help your kids be better versions of themselves. These stories act like a mentor, a gentle guide to your child's mind and soul.  While your repeated requests to share might seem as nagging to your kids, a simple story about sharing can deliver the message almost effortlessly. 
Literary advantage: It is well established that children who are regularly read to by their parents, have better reading scores and certainly much well developed vocabulary. It is no brainer that these two factors together greatly influences early brain development. And in certain cases, these reading habits also lay the way to writing.
Lay foundation to Habits and Routines: When you read bedtime stories to your kids everyday, you plant a routine in their day. Your child then looks forward to this routine and instinctively knows that it would be followed with bedtime. Also it is one splendid way to call it a day!  With so many perks, bedtime stories for kids make a compelling case. You cannot and should not skip this routine. To make it easier for you, here are our recommendations for your bedtime routine.
Best Bedtime Stories for Kids
We are Going on a Bear Hunt: This is a classic bedtime story for kids to spark imagination. Your little one will love it for its repetition and the older ones will simply rejoice in the adventure it brings forth.
The very Hungry Caterpillar: A great story about the life cycle of a butterfly donned with beautiful illustrations and spiked with humor. Translated into many languages, this one certainly deserves place in your kid's library.
Happy Hippo, Angry Duck: You and your little one will surely fall in love with this title from Sandra Boynton. An amazing book to introduce various emotions, we strongly vouch for this one.
The Owl and the Pussycat: This poem from Edward Lear has delighted generations and is sure to delight your kids too. A beautiful tale spun into a poem about love between a cat and an owl, this one is a must read. 
The Going to Bed Book: For those of you struggling to get the concept of going to bed in their children's mind, this is the book. Your kids will love the humour and also get the message.
Pepper learns to Take Turns: Teach your kids to take turns and share with Pepper and his friends. A great series, Pepper comes in a variety of titles to teach young children good values and manners. Plus they are easy on the pocket. 
If Animals Kissed Good Night: This is certainly one of the most cutest books about goodnight kiss, ever!! Add fun to your reading by kissing your little one every time the animals kiss nighty-night! 
8. The Magic Blanket: Take your child on magical ride with this pretend-play story. Bright illustrations with big pop-ups make this book very charming. This book is great at laying down the rules for pretend play and finding magic in everything around.
The Three little Pigs: A much adorned classic, Three Little Pigs is one book that clicks with every child. Three Little Pigs have been adopted in numerous languages and have been loved for generations.
Monkey Puzzle: Add some wit and reasoning to your goodnight stories for kids with Julia Donaldson's Monkey Puzzle. It is a story about a baby monkey who has lost his  'MUM'. Join him and the kind butterfly as they find the missing 'MUM'. 
No David! : A book like no other, No David is devoid of any text except the title. Scroll through the book to see why the author says only No. Amusing and lovely!
"More More More" said the baby: A book inspired by author's love for babies, this is a story of three babies and how they keep their caretakers busy.
Big Red Barn: Take your little ones on the farm as you read this lovely book. The story revolves around a typical day at the farm and simply manages to charm its readers with its simple yet appealing language.
Guess How much I love you: You will positively enjoy reading this book to your loved ones and giving them a glimpse of how much you treasure them. 
Good Day, Good Night: A brilliant book to teach children to greet and help them understand the rhythm of day and night. With cute illustrations, this book will positively steal your heart.
Goodnight Moon: List of Bedtime stories for kids cannot be complete without mentioning Goodnight Moon. A beautiful, simple story meant for younger audience, Goodnight Moon is a classic.
Panchtantra Stories: The ancient Indian folktales are a must for bedtime routines of children three years and above. The beautiful characters in the form of animals deliver meaningful messages for the conduct of life.
I'd rather Eat a Child: Teach your picky eaters the importance of enjoying food with this amusing, witty title. Originally published in France, it is a tale about a little crocodile, Zulfi, who has decided to eat a child and his parents who try all the tricks to get him to eat. So does Zulfi devour a child or he learns to eat? That's for you to find out!
Good Night Stories for Rebel Girls: This book deserves to be in all homes and read by both boys and girls. It will empower your girls to be who they want and teach your boys that there is nothing a strong willed girl cannot do. My son has been forever in love with this book. And my nephew, 11years, who initially refused to read a book for girls is currently reading the second volume of the title. 
How Full is your Bucket?: It is never too early to teach children the significance of their actions and how their every day decisions impact their and other's happiness.  This is one of the character building books you would want to have on your child's bookshelf. 
The 7 Habits of Happy Kids: The title needs no narrative. Authored by Sean Covey, this book comprises of seven wondrous stories each teaching a virtue.  From taking ownership of their own entertainment (no more saying 'I am bored) to teaching teamwork, this book covers all the principles to keeping oneself happy. These are a few titles that will spark the love of reading besides building your child's imagination and character. Before you will even realize it, these books will delve deep into your and little one's mind and soul.Your child deserves this special time with you, when you both can connect and forego whatever happened during the day.
Also Read:
30 Tech-Free Toddler Games to Fire your Kid's Mind
10 Things Parents should Never Say to their Kids
Eight Ways to Increase Your Child's Vocabulary
10 minutes Number Games for Children
The post Best Bedtime Stories for Kids appeared first on KidPillar.