Behind the Scenes of Ready to Die: An Excerpt from It Was All a Dream: Biggie and the World That Made Him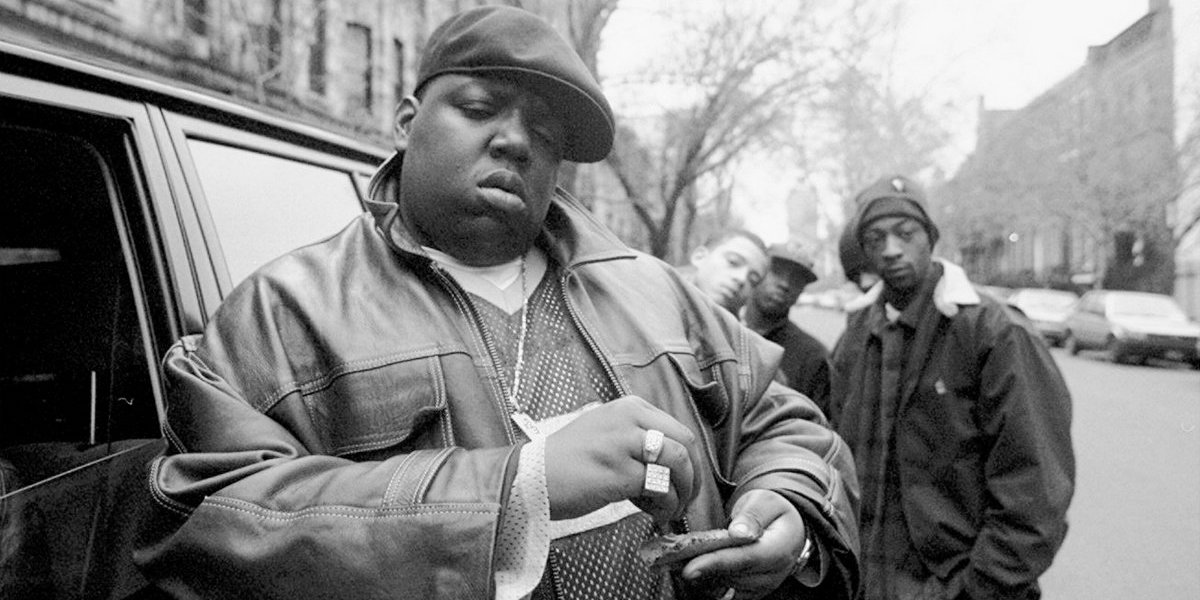 The following is an excerpt from It Was All a Dream: Biggie and the World That Made Him. 
*
Biggie Smalls' (aka The Notorious B.I.G. aka Christroper Wallace) mind was blown by Dr. Dre's 1992 breakout success, The Chronic from the moment Matty C let him hear the project months in advance of its release. It was one of those albums that made Big, as confident in his own skills as perhaps any MC before or after him, realize he had to step his shit up. The Chronic was a sonic boom, and if you weren't putting out a project at least in the same zip code, then you shouldn't even waste your time.
If The Chronic wasn't enough, Death Row followed it with Snoop Doggy Dogg's Doggystyle a year later. That one-two punch in terms of debut albums for a label is perhaps the greatest in rap history. Snoop's project was a slightly different speed, but it encapsulated the same attention to musical detail that drew Big into its predecessor. Big loved the tag team of albums, and honestly loved pretty much everything he was hearing from the west and the south with artists like Scarface and UGK. New York hip-hop had become complacent.
For years, New York had been the alpha and omega of hip-hop. The city was coming out with good music, but a lot of it was on the conscious wave, like Brand Nubian, A Tribe Called Quest, De La Soul, and more, whereas a prolific lyricist and storyteller like Kool G Rap was never going to truly break out of the niche lane of gritty, noncommerical rap he had carved for himself. Simply put, there was a vacant throne for whoever wanted to reclaim New York's top spot in terms of gritty street narratives combined with commercial appeal.
In late 1993, the Wu-Tang Clan planted their flag in the ground with Enter the Wu (36 Chambers), a chaotic, pristinely produced group album with a motley crew of legendary MCs. And in the spring of 1994, a gifted young wordsmith from Queensbridge named Nas released Illmatic. The project was The Source's original five-mic album, and in its review, the magazine claimed, "If you can't at least appreciate the value of Nas' poetical realism, then you best get yourself up out of hip-hop."
With Bad Boy firmly in place under Arista, Big had the comfort of stability—but there was also intense pressure to deliver. He wanted to create the hardest street album New York had ever heard, and he wanted the world to embrace it. He didn't need to imagine fictional tales. His life, all twenty-two years of it, provided more than enough material. Big wanted to bring listeners with him into the violent, dark, and often depressing world he knew. One of the most notorious crime figures in New York at the time was mob boss John Gotti, and Big wanted to call the album The Teflon Don, the nickname Gotti had earned after evading convictions during several high-profile trials during the eighties.
"We can't do that," Combs reasoned, saying the title was too New York–specific. "We gonna hit 'em hard, but we gonna do it in a way where we're gonna represent for the masses."
Big ultimately agreed, but in terms of the content, he knew what he wanted. To be in the studio with Big around this time of his life was to expect any and everything. Easy Mo Bee played Big countless instrumentals. If he didn't like it, he didn't waste any time passing on it. But when he did find one that tickled his fancy, that's when the real magic began. The process was pretty much the same throughout his career. While the beat blasted in the studio on loop, Big would sit in the room chain-smoking blunts and just nodding his head.
Oftentimes, many people didn't know if he was paying attention or not, but he'd be in a zone that would last for hours listening to the same beat. Studio time wasn't cheap, so spending marathon sessions in there would create feelings of anxiousness or impatience. All that would fly out the window when Big would stand up, go into the booth, put headphones on, and knock an entire song with ease.
Simply put, there was a vacant throne for whoever wanted to reclaim New York's top spot in terms of gritty street narratives combined with commercial appeal.
Watching Big record was both sublime and, if you weren't prepared for just how vulgar he could be, cringeworthy. Take Big in the booth recording the song "Ready to Die"—the very first song they laid on wax for the forthcoming album at the Soundtrack recording studio circa 1993. The process was what it always came to be for Mo Bee. The beat was on loop, and Big went through his usual routine of mumbling, smoking weed, zoning out, and looking like he was under hypnosis of some kind. And when he was ready, he hopped in the booth and spit the verses off the top of his head. Oftentimes in one take, too.
The harsh lyrics were no surprise to Mo Bee. This was hip-hop, after all. But even he had a limit. In the booth, Wallace delivered a lyrical dismount that, to this day, still hits with the force of a Mike Tyson right hook: "Fuck the world, my moms and my girl / My life is played out like a Jheri curl / I'm ready to die."
Mo Bee was stupefied. He couldn't believe what he just heard.
"Big, you know what you just said?" a visibly perturbed Mo Bee asked.
Big just took his headphones off and shrugged. It wasn't anything shocking for him.
"Yo, I'm not ready to die. That's just like an extension of how I feel. It's serious for me right now," he explained. "A nigga just be like, 'Yo. Fuck! If I was dead, I wouldn't have to worry about nothing. I could just lay up. Either I'd be in heaven or hell. I'd be laying the fuck up, chilling. I wouldn't have to worry about no problems.' "
It was quite the unique perspective to have about mortality. But for Big, given everything going on in his life and what he'd experienced, it was, in its own way, logical. Mo Bee would have more moments like this. On "Gimme the Loot," a standout on the album, Big had the idea of rhyming in two different voices representing two different characters with two different outlooks on how to operate in the streets. In his normal voice was Big himself, a more reasonable, if not hardened, dealer who had seen everything possible hustling. In a higher-pitched voice was his alter ego, a deranged, maniacal, and bloodthirsty young Brooklyn firecracker who would do any and everything for a dollar.
"Slick Rick played different characters, but the characters sounded the same. And with 'Redman Meets Reggie Noble,' he played two different people, but both characters sounded the same," he reasoned. "I wanted to make them two completely different dudes, to the point where someone could wonder, who was that rapper with Big on 'Gimme the Loot'?"
It wasn't like he was the first to ever put the concept on wax, but "Gimme the Loot" was a brilliant display of everything that made him the no-brainer signing that Combs saw. Not only was he lyrical, but if you closed your eyes, the images he was creating played more like the gangsta flicks and hood classics. A rapper and an actor all at once. He was sharp, witty, and hilarious, and, just when Mo Bee thought he knew what to expect, Big was there with a verbal uppercut that'd stop him in his tracks. Big rhymed about robbing both men and women for their jewelry and that "I wouldn't give a fuck if you're pregnant / Gimme the baby rings and the number one mom pendant." It was quintessential Big—outrageous, darkly humorous, inventive all at once. (On the album, "pregnant" would be blurred out.)
Like Voletta Wallace, Mo Bee was a devout Christian, and a line on the song like "If I Should Die Before I Wake" that featured Big boasting about having sex with Mary and leaving her body in a sewer was just too much. But it wasn't like he could stop Big, either. He was going to say whatever he wanted, whenever he wanted, and however he wanted. Everyone in the studio, including Combs, Lil' Cease, and Big, was rocking out. But Mo Bee asked Combs if he was comfortable releasing that song with that reference. Combs didn't understand the issue. Mo Bee tried to explain the flak they could get for the line from women's rights groups and the church. For him, the reward wasn't greater than the risk. The entire studio erupted in laughter. None more than Cease, who told Mo Bee he was being too sensitive, with Mo Bee insisting he wasn't.
"Big ain't stress it. Big was like, it's just a rhyme," Cease would later explain. "I guess he was testing his waters, like, let me go write some outlandish shit. 'Cause when you got that type of mind where you intelligent like that and you really got that pen sharp? You can talk about anything. He was just experimenting."
One of the biggest misconceptions surrounding the album was that it was strictly a New York-inspired project. Big's experiences on those corners by the Ave. or Bedford and Quincy, those trips down south to North Carolina, or even those annual vacations to Jamaica were undoubtedly critical sources of inspiration—the last being prominent in Diana King's patois opening on "Respect." But he listened to wide swaths of music. One, because he was a fan of rap, but two, and most importantly, he wanted to hear what others were creating at the time. One album that Wallace held close to his heart was OutKast's Southernplayalisticadillacmuzik.
"A lot of people felt like he got that Southern twang on the 'Pac side, but he didn't. He got it from OutKast," said Jacob York on Bossip's Don't Be Scared podcast, in 2015. York, along with Lance "Un" Rivera, would later help Big get into the managerial side of the business through Undeas Entertainment. "A lot of people don't know Diddy directed OutKast's 'Player's Ball' video. And so Big knew a lot about that. He listened to 'Git Up, Git Out.' "
That diverse catalog of music Big listened to now had to play out on his own album. For the most part, Puffy let Big cook on his own, recording the hard-core raps he could spit in his sleep. But Puffy knew that to really meet people where they were, especially with a new artist like Big, they had to give them something they could vibe out to. He needed a radio hit, something that could spin in the clubs and the women would want to dance along with. Big might not have seen the vision off the rip, but if Puffy knew one thing in the music industry, it was how to make money. And if Big wanted to make money, he best figure out how to make one of those records Puffy was imploring him to make.
"You can give me my little limitations, but when I get a track, I ask him, 'What do you want from this, you let me know,' " Big said later, reflecting on the chemistry between him and Combs. "And he might be like, 'You need to be partying on this joint. You don't need to be killing nobody's mother on this one. Take it easy.' "
They'd bump heads from time to time, but that's largely how Big came to understand the importance of making a radio record—something like "Big Poppa"—without fully sacrificing his integrity as an artist. Being in the studio with Big, you never knew what you'd see or hear—and you'd never know how quickly he'd put his real life into his music. DJ Premier—aka Preemo—found that out firsthand. Ever the rap historian, Big was already well aware of Premier's background as one of the hardest producers in the game. He knew his work with Guru in their group Gang Starr, but also with artists like Jeru the Damaja, Heavy D & The Boyz, and more. And he heard the heat the Houston, Texas, producer had given Nas for Illmatic with songs like "N.Y. State of Mind," "Memory Lane (Sittin' in da Park)" and "Represent." Big wanted that same type of energy.
The album was almost done, but it still needed that street slapper for Big. That one track where he didn't have to worry about anything except rapping. That one track where he could flex his skills and by the end of the record there would be no denying not just who the hardest rapper in New York was, but the hardest rapper in the game, period. Big, in his own, words, needed "that gutter shit." He told Preemo to loop the Honeydrippers' "Impeach the President."
"Flip that and just do some shit to it," Big said.
So Preemo did, and two days later at Preemo's favorite workspace, the B room at D&D Studios on West Thirty-Seventh Street in the Garment District, which he would later purchase. He was toying around with the beat until Big showed up with his crew several hours later. Preemo played the beat for Big, who bobbed his head and gave his seal of approval, telling Preemo that he had laced him with a smash. All it needed was a slight tinker with a counter rhythm and it was perfect. Big now had the gem, the knockout blow he needed to lay his game down quite flat and come out the gates swinging.
So Big went into his normal routine of sitting in the corner mumbling to himself, smoking blunt after blunt, and living in his own universe. This happened for quite some time, then he got up and left. Preemo didn't think too much of it and continued to toy around with the beat until Dave Lotwin, one of the two co-owners of the studio, approached him asking if he knew what Big was doing. Preemo, not too fazed by the question or whatever it is he was doing, asked what.
"Go check it out," Lotwin whispered.
On an impromptu scavenger hunt, Preemo walked down a short hallway to get to the vocal booth, which had a lounge a little farther off to the right. He opened the door to find Big sitting on the couch, pants open, with two attractive women, their heads in his lap, performing oral sex.
"Yo, Preme," Big asked, unfazed that the producer had walked in the room, "You want some of this?"
Preemo declined, closing the door and laughing on his way back to the B room. A short time later, Big returned fully refreshed. Preemo and Mo Bee didn't share notes on Big's studio etiquette, but now Preemo was getting nervous about the long hours in the studio with nothing to show. Then, like clockwork, Big said the two words that let everyone know it was about to go down.
"I'm ready."
He went in the booth, closed his eyes, and let the beat ride for a few seconds before launching into one of his most lauded verses and songs. The first lyrics out of his mouth were a homage to Bed-Stuy and the corners that raised him, and most of the rest of song found Big asserting his dominance in ways that were, unlike the song's sampled loop, unimpeachable. He even managed to get a reference in about what Preemo had just walked in on in the back room.
Preemo couldn't believe what he had just witnessed. Big had hovered around the studio—and back room—all night with nothing to show for it. Then, out of nowhere, a mammoth of a song was on wax. They came up with the title "Unbelievable" after Big said it repeatedly in his verses and scratched the hook from R. Kelly's "Your Body's Calling" as the final piece of the puzzle.
It had already been simmering in the pot, but now one of the greatest combinations in music history—Biggie Smalls's artistic value and Puff Daddy's vision—was about to erupt.
Every studio session with Big was memorable. There was the skit with him and the first lady of Junior M.A.F.I.A., Lil' Kim, that depicted the two engaged in a heated and passionate sexual liaison. The relationship between Big and Kim would become clearer and more combustible as the years went along. But even the songs that were obscenely morbid were indelible.
The album's closing track, "Suicidal Thoughts," was its graphic vortex, with Big claiming that he wanted to go to hell when he died because he was a "piece of shit," before committing suicide. All the wrong and unlawful things he did in his life would finally catch up to him in the afterlife. The Lord Finesse–produced record was conceived through copious amounts of weed, liquor, and about six or seven pizzas. Chico Del Vec was growing impatient with Big and was ready to leave.
"Chill, Chic!" he pleaded. "Just chill, son!"
"Man, we been here for four hours!" Chico shot back.
The smoking and drinking continued, and Chico was growing more and more impatient by the minute. Big, per custom, was sitting in the corner vibing out and mumbling to himself, not writing anything down. Some time later, Big, per tradition, said he was ready and went in the booth and knocked out the track, but not before a special surprise. At the end of the verse, he left with this bar: "Call my nigga Chic / Tell 'em that my will is weak." Chico couldn't believe what he had just heard. He had known Big—or Chris, as he calls him—could rap for years, and he was even in Mister Cee's sweltering apartment when they rerecorded the demo. But he'd never been shouted out in a verse before. Chico was on cloud nine.
"Yo! Is you serious right now?!" Chico exclaimed.
"Don't worry 'bout it, Chic!" Big responded, unable to hold back his smile. "I told you I got you, nigga."
Chico said they listened to the song all day, and that all throughout the neighborhood, it was like a parade for the song. His mind started racing about all the marketing and promotion they could do to market the song. In Chico's mind, the song was an undeniable hit. That was, until Big had to bring him back down to earth. It wasn't that Big didn't love the song. He did, and it was the perfect swan song for the album. But there was only so much marketing they could put behind this song outside of putting it on the album.
"Yo, you should do a video for this song," Chico said. His suggestion was dead serious.
"Chic, is you crazy, son?" Big responded, genuinely shocked at the idea. "How the hell we gonna shoot a video for this? What's wrong with you, man?!"
Chico was blinded by his own mention.
"Nah, this gonna be a dope joint! You called me out on it!"
"Nigga, you didn't hear what the song's talking about?!" Big said.
It was quite the opposite. Chico had heard the song so much he probably could've recited it better than Big himself. That's when clarity hit him.
"Ohhhhhhh, you killed yourself on there," Chico said. "Nah, I don't wanna do a video for that. I'm stupid."
"Yeah," Big said, laughing. "You stupid."
What wasn't stupid was the vision Puffy had for the album, titled Ready to Die. With such a morbid title, Puffy knew the album needed some polishing. He wasn't trying to block Big's creative vision on coming up with the hardest bars imaginable. He wanted him to do that. That was part of the reason he signed him in the first place. He wanted him to paint that graphic picture of being a young Black man coming from the hood who survived the streets and Reaganomics alike and what kind of animal that made along the way. That's something Puffy couldn't teach, nor did he want to.
Puffy wanted to allow the casual fan to find out who and what Biggie Smalls was all about. And to do that, he had to again come with singles for the radio. Big wanted to make you feel something in his music. Puffy wanted you to dance while you were feeling it. Puffy wasn't a producer in the sense of Easy Mo Bee or DJ Premier, a beat maker, a track mixer. He was more like a high-end travel agent, someone who could come in and create the vibe a song needed not just to become a hit—but to become an anthem that would become the soundtrack to a generation's life.
Case in point: the day when he brought an idea to the table for a song sampling James Mtume's 1983 smash single "Juicy Fruit." Mtume had a meeting with Andre Harrell at Uptown one day. He'd already known Puffy, so the conversation was natural between him and the upstart soon-to-be mogul and musical legend. Puffy was interested in sampling the song for his new artist named the Notorious B.I.G.
When Puffy originally brought the idea to Big, he was none too receptive. He had no interest in chasing a radio single. For Big, whatever he did had to come naturally.
"I'm not getting on anything like that," Big told Puff. "It's too soft."
"I just kept telling Big to trust the process. I had to explain to him that Puff is letting you do what you do, but you gotta sprinkle some other type of joints too so you can have that balance," said Mister Cee. "I'm not gonna try and toot my own horn and say me having that conversation made Big at ease doing those type of records. But I feel like at that time I was probably in Big's ear the most outside of Puff that could influence him."
It was with "Juicy" that Big truly learned the formula.
"[Puff] wanna make hits. That's what he thrives on," he said. "So whatever he tell me to do, you know what I'm saying? If it ain't too outlandish, I'll roll . . . I'm down."
It had already been simmering in the pot, but now one of the greatest combinations in music history—Biggie Smalls's artistic value and Puff Daddy's vision—was about to erupt. Now it was time to take this show on the road.
_______________________________________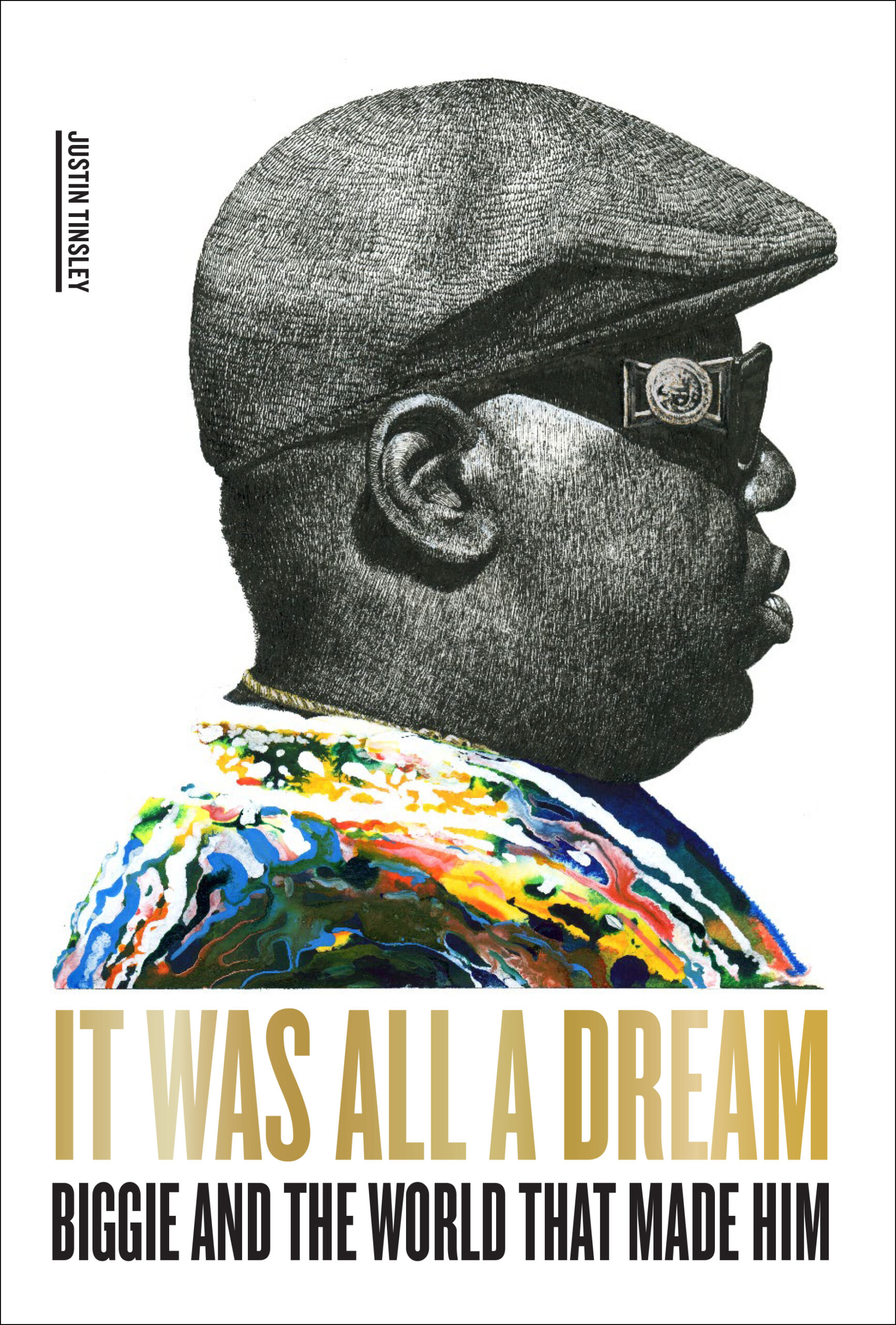 Excerpt from the book IT WAS ALL A DREAM: BIGGIE AND THE WORLD THAT MADE HIM by Justin Tinsley published by Abrams Press. Copyright © 2022 Justin Tinsley.