ATTN Astrology Girls: These Are the Best Gifts for Each Zodiac Sign
To make sure you get the best gift possible for your friends and family, you'll definitely want to be on the lookout for presents based on their zodiac sign. Each zodiac sign is so unique, and they deserve holiday gifts that are just as special as they are—social Geminis and Libras want something different from homebody Tauruses and Cancers, who also want something different from on-the-go Aries and Sagittariuses. You don't have to search all over the internet to figure out what to get for everyone in your life, though, because we found gift ideas for every zodiac sign, from slippers to candles to jewelry.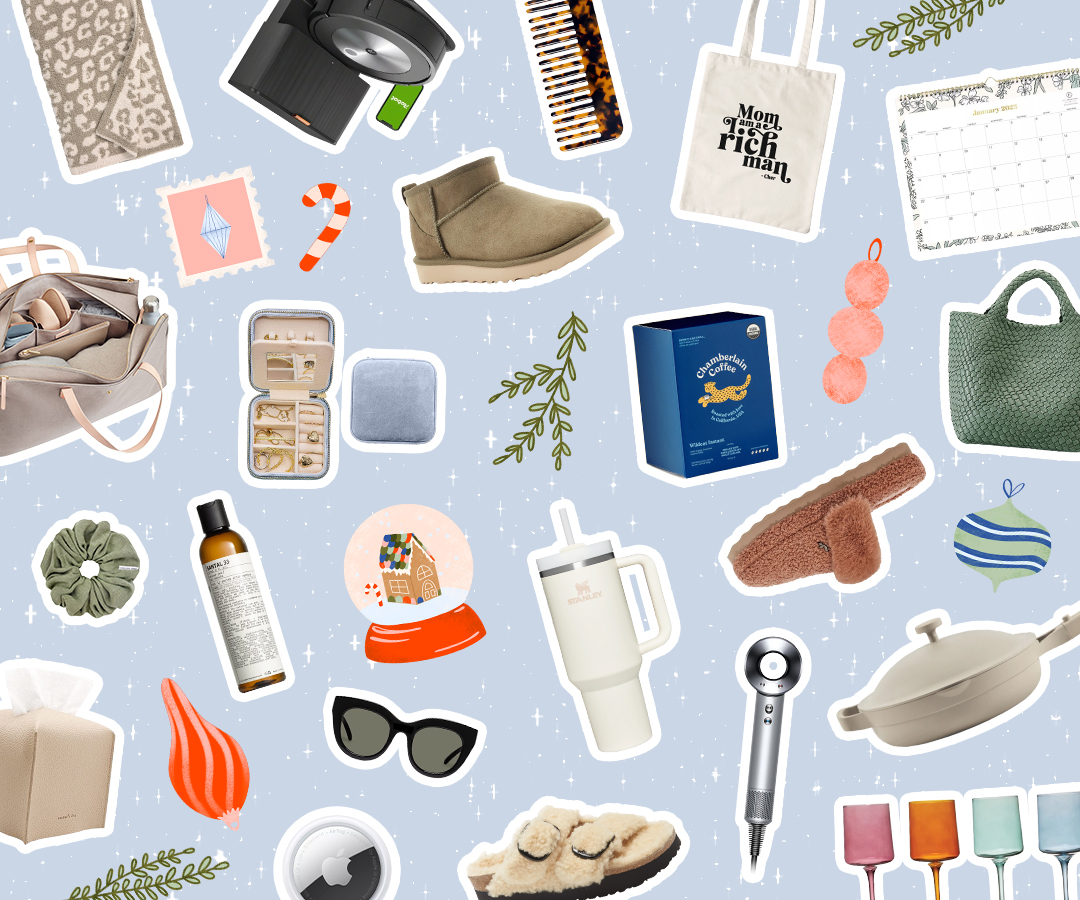 With hundreds of thoughtful gifts, you're sure to find something for everyone on your list!
Aries are bold, competitive, and active. Whether the Aries in your life loves to exercise and play sports or they're always standing out from the crowd, they'll love bright colors, fun patterns, and presents that they can use for their active lifestyle.
Tauruses are hard workers, but they're also homebodies who need a lot of relaxation. Gifts that will help them take their self-care to the next level are perfect for Tauruses.
The ideal present for a Gemini is something that allows them to flex their wide range of knowledge and gift for communicating. Geminis are represented by the twins, meaning they have multiple sides to them, so they'll also love items with more than one use.
Cancers are nurturing and enjoy taking care of others, and they'll love presents that they can use while hosting or that will make their house comfy for guests. They're highly emotional and intuitive, too, so lean into that when picking out their gifts.
Leos always want to be the star of the show, so make sure you choose gifts for them that help them achieve that, like crazy patterns, bold colors, and sparkles.
Smart, practical, and organized, Virgos like gifts that are functional and serve a purpose, like books and organizers.

Libras enjoy things that are artistic, romantic, and aesthetically pleasing, from fashion to decor to makeup.
Scorpios are mysterious and uber private, so they enjoy items that help maintain their personal space and give them alone time.
Sagittariuses love to travel, and they're one of the most social zodiac signs. They appreciate gifts that they can use while traveling or spending time with friends. Sagittariuses like presents that can teach them new things, too.
Capricorns are ambitious and almost always working, so give the Caps in your life things they can use for work. Avoid trendy things for Capricorns, since they're typically more traditional.
Aquarians are independent, intellectual, and unique, so their gifts should follow suit—items that everyone doesn't have and things that will allow them to use their brain.
Pisces are creative, sensitive, and practically psychic. Anything "woo-woo" would be an ideal present for them.

The post ATTN Astrology Girls: These Are the Best Gifts for Each Zodiac Sign appeared first on The Everygirl.