April's Best Sci-Fi and Fantasy Books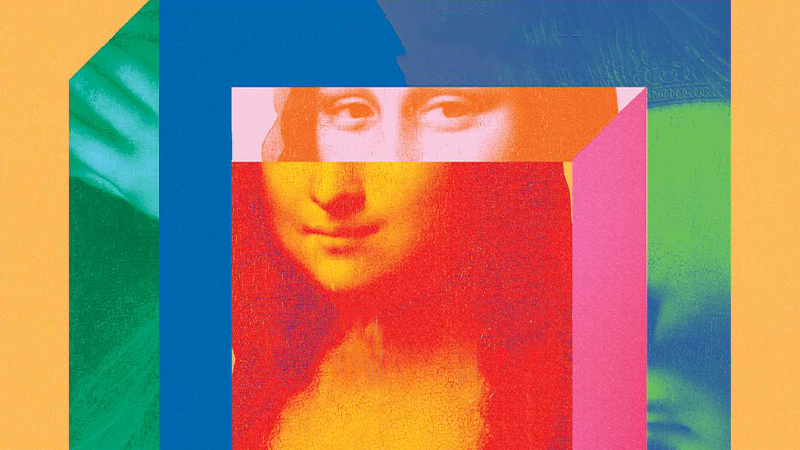 If March's speculative new releases came in like a lion, it stands to reason that we're going into April like a lamb—but, like, an A24 lamb, which is to say appropriately weird and ambitious. After all, this month brings biracial vampires, dirty computers, and arachnid demons. We've got a few properly epic offerings from the fantasy sphere, but what's really got me excited about April is the number of literary/crossover SFF stories: the speculative manifesting in the ordinary, from living on your own for the first time to saying goodbye to a best friend before a big move, to the highs and lows of a book tour—even one coming from a lunar colony. The more things change, et cetera.
*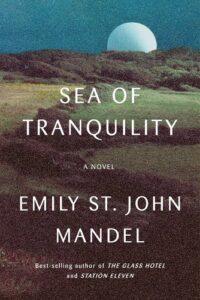 Sea of Tranquility by Emily St. John Mandel
(Knopf, April 5)
We already highlighted this in our 2022 preview, but I have to shout it out again. You know those auto-read authors? Mandel is one for me, ever since Station Eleven, and it helps that her last few books have been somewhat interconnected, containing Easter eggs for readers like myself. Sea of Tranquility, which she wrote in the last two years since the start of Covid, promises exactly that, bringing in some characters from The Glass Hotel while also jumping the furthest ahead in time for her books: the 2200s, as a lunar colony inhabitant returns to Earth for her book tour promoting her own pandemic novel. I don't need to read every single author's processing of the pandemic, but considering how eerily Mandel nailed it in 2014, I'm game for this insight into her psyche during the last two years.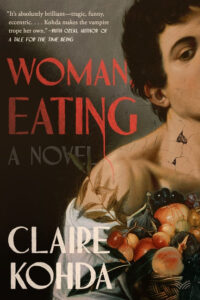 Woman, Eating by Claire Kohda
(HarperVia, April 12)
Kohda's contemporary tale of a biracial vampire in London delightfully captures Millennial arrested development by way of an immortal creature trying to do her best despite debilitating hunger. At the start of this charming book, Lydia is most concerned with fumbling her way through awkwardly waving at neighbors, navigating missing luggage, and her inability to procure pigs' blood so that she won't be tempted to chomp on said new neighbors at her artists' loft. Because the hunger is always there, pulsing beneath everything else as she struggles to straddle life between her demonic impulses and her human desires.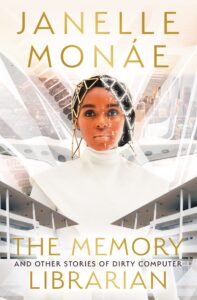 The Memory Librarian and Other Stories of Dirty Computer by Janelle Monáe
(Avon and Harper Voyager, April 19)
Multi-hyphenate Monáe adds "author" to her list of transmedia accolades, but the story is a familiar one for fans of her 2018 concept album (with accompanying short film) Dirty Computer: a dystopian future grinds down characters like Jane 57821, Monáe's android alter ego. With this collection of short stories and novellas, the singer-songwriter collaborates with authors from SFF (Alaya Dawn Johnson) and sociological backgrounds (Eve L. Ewing). Now, new characters get to star in tales of queer Afrofuturist triumph over a future that would police and erase their rich identities.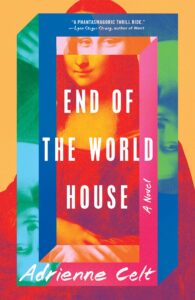 End of the World House by Adrienne Celt
(Simon & Schuster, April 19)
Not since Dan Brown's The Da Vinci Code have I been this intrigued by a book set at the Louvre—and I mean this in all seriousness! The iconic Paris museum is the setting for best friends Bertie and Kate's last-hurrah girls' trip before Kate moves from San Francisco to Los Angeles, but it also becomes their prison once they get stuck in a time loop that forces them to keep reliving the same day. The building also becomes their puzzle box, as Bertie must decipher the reason behind their infinitely-repeating day that prevents them from getting closure, yet also keeps the apocalypse from ever touching down. Robert Langdon would be proud.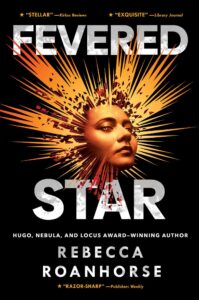 Fevered Star by Rebecca Roanhorse
(Gallery / Saga Press, April 19)
A lot of epic fantasy can feel like important figures sitting around and talking before getting to the big battle, but Roanhorse's Native American contemporary fantasy books have that crackle of adventure, of action. Plus it's got that delicious tension of the second book in an epic fantasy series—the one after the devastating event (here, the Crow God's eclipse in Trail of Lightning) has come to pass, and the new dramatic question is So now what?? Here, it's dynamic characters like a sea captain and humans-turned-avatars grappling with agency and personhood, in a richly woven narrative tapestry.
The Fervor by Alma Katsu
(G.P. Putnam's Sons, April 26)
Former U.S. intelligence analyst Katsu has applied a psychological horror layer to grisly historical events including the tragedy of the Donner Party (The Hunger) and the sinking of the Titanic (The Deep). With her latest, she revisits the internment of Japanese-Americans during World War II. Aiko and her mother Meiko are forcibly taken from their home in Seattle and interned at a camp in Idaho, despite Aiko's birth in America and her father's enlistment in the Air Force. But when a mysterious disease spreads through the camp and induces violent episodes, mother and daughter must look back into Japanese folklore—specifically, the yōkai and jorōgumo spider demon—in a horror novel about what we deem demonic.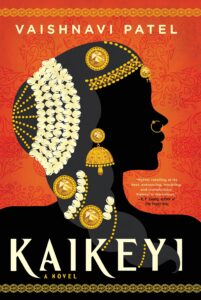 Kaikeyi by Vaishnavi Patel
(Orbit Books, April 26)
Look, we all love a retelling about a woman who might have been considered villainous from one perspective but who was actually much more complicated once she gets a chance to share her side. It's no wonder this debut has been earning comparisons to Madeline Miller's Circe—but to pull from an epic less known to Western audiences (India's Ramayana) than The Odyssey, and deconstruct warrior queen/diplomat/evil stepmother Kaikeyi? I can't wait to learn more about her literary context and get to know her.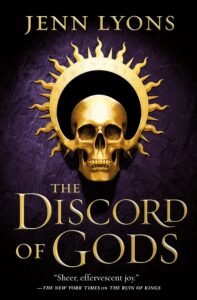 The Discord of Gods by Jenn Lyons
(Tor Books, April 26)
Three years and four books ago, Lyons launched the epic fantasy series A Chorus of Dragons with an equally expansive cast of characters but centering on Kihrin, a royal bastard who destiny has selected to bring about The Ruin of Kings. Kihrin has survived to this final volume of the saga—not for lack of trying, between a ritual that has twisted both him and the aforementioned dragons, as well as his current status tied to the avatar of a star. And let's not forget that his original prophecy was to be a destroyer of all. So as the series' two evil alphas—the wizard Relos Var and the demon Xaltorath—circle one another, Kihrin must pretend to be the embodiment of evil that everyone believes him to be, keeping up the facade enough to avert the destruction of the world without sacrificing those he holds most dear in the meantime. Sounds like properly epic stakes for closing out a big series that has earned comparisons to Patrick Rothfuss' Kingkiller Chronicle and Brandon Sanderson's Stormlight Archive.
*
Natalie Zutter is a Brooklyn-based playwright and pop culture critic whose work has appeared on Tor.com, NPR Books, Den of Geek, and elsewhere. Find her on Twitter @nataliezutter.