A Travel Treat to the Red Lion Inn
A family getaway to the Berkshires is a perfect way to beat the heat and reconnect with your kids.
We've been laying low for most of this summer. All of our anticipated travels were canceled (Alaska, Sweden and Paris...sigh) and while we briefly were searching flights to the Bahamas, we decided that flying just wasn't in the cards for us. Picking a spot that taking COVID seriously matters to me. That's why our visit to Western Massachusetts was ideal and I'm excited to share our travel treat experience to the Red Lion Inn.
Related: 6 Stay Healthy Summer Travel Tips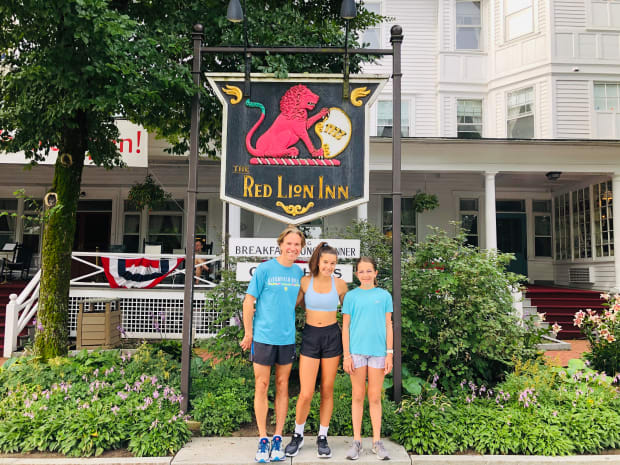 The Red Lion Inn is tucked into the sleepy side of Massachusetts. The Berkshires have been a haven for artists and outdoor lovers, but many families tend to think of Nantucket and Martha's Vineyard when thinking of New England summer trips. This is the summer to zig when everyone else is zagging. Look for spots that are low in population and with hotel partners that are invested in keeping guests safe. 
Welcome to the Red Lion Inn
Stockbridge is a lovely New England hamlet known for its connection to the past. Our first stop was the big white front porch, which fittingly is a timeless spot. After our drive, I plunked down in a rocking chair that overlooked the quaint main drag of Stockbridge, MA. I sipped a white wine (my driving was done!) as my daughter enjoyed a lemonade. We did a crossword puzzle together as we exhaled and took in the vibe of the area.
We checked in and reviewed all the safety protocols in place. We felt comforted by the care the inn has been undertaking to keep guests safe. It was clean, with everyone in masks and hand sanitizer EVERYWHERE. We could definitely exhale and know we were well cared for. 
What to do in Stockbridge 
Stockbridge is the sweetest New England town. If you picture a Norman Rockwell painting, you've got the right idea (and Rockwell was a resident and his museum is just over a mile away from the inn). There are a few restaurants and shops, lovely areas to stroll and daydream about owning a Victorian home. There's a lovely botanic garden and Tanglewood is 15 minutes away. 
Momtrends tip: Bring a bike. There are plenty of paths and rolling hill for cyclists of all ages.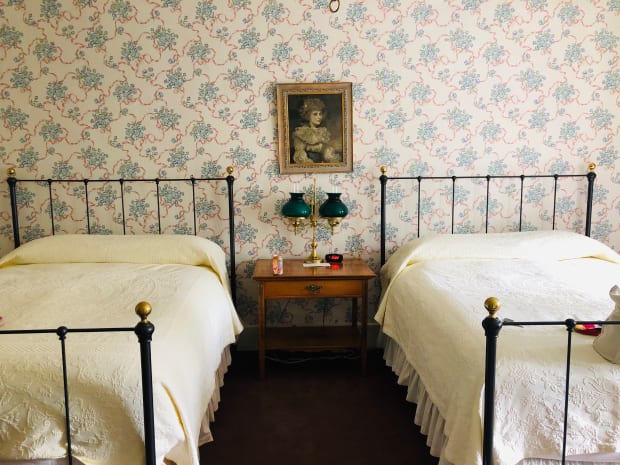 Rooms at the Red Lion Inn
The Inn is a charmer and loaded with antiques. Parents with small children will have to do a bit of child-minding in the communal areas, but in general, nothing is overly precious and my girls (15 and 12) found it warm not fussy. Our room had a large seating area that was perfect for playing card games and watching movies. A stand out was the bathroom, there were plenty of fluffy towels, robes and an old-fashioned clawfoot tub.
While the room was full of romance and the walls were a timeless toile, there were also modern comforts such as high speed internet, excellent mattresses and high quality toiletries.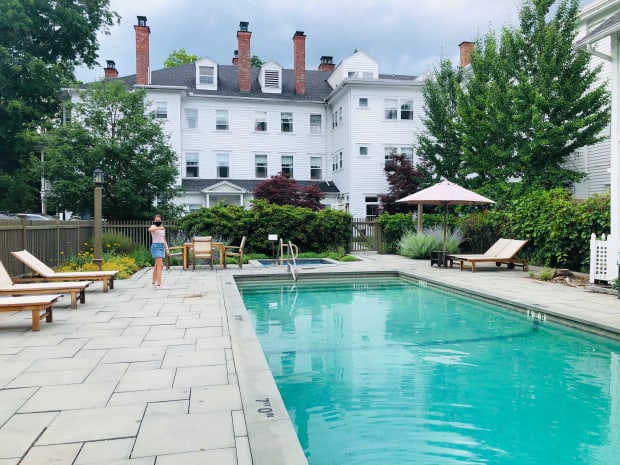 The Charm of the Red Lion Inn
The grounds at the hotel are full of wildflowers and places to pull out a book and chill. We loved the outdoor pool. On our visit we had it to ourselves. It's a tad short for lap swimming, but ideal for kids to cool off and play.
The front porch is the place to be and people watch. It's open all day and has service for snacks and drinks. While Stockbridge does have a few nice dining options, it's hard to leave the property when the restaurants are so darn good.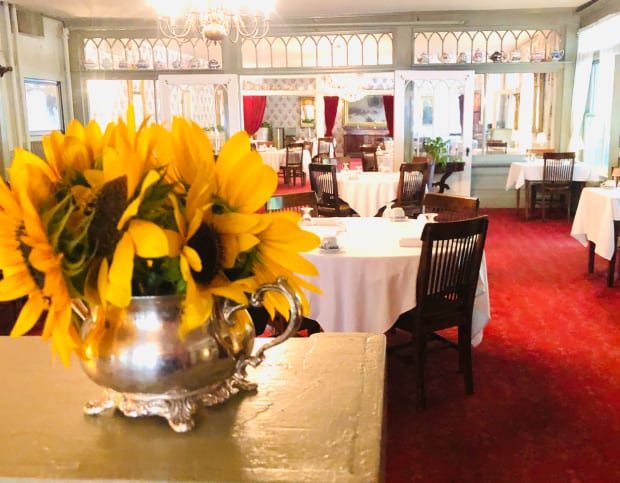 Dining at the Red Lion Inn
We had our first fancy dinner meal since COVID at the Red Lion Inn restaurant. It was fabulous. Yes, part of the fun was having someone else cook, but I'm here to tell you the food is really good. I had steamed mussels to start and a seafood medley for my main course and I adored it all. The desserts made the most of the fruits that are in season. We had a terrific meal and the kids even brought nice manners for the occasion.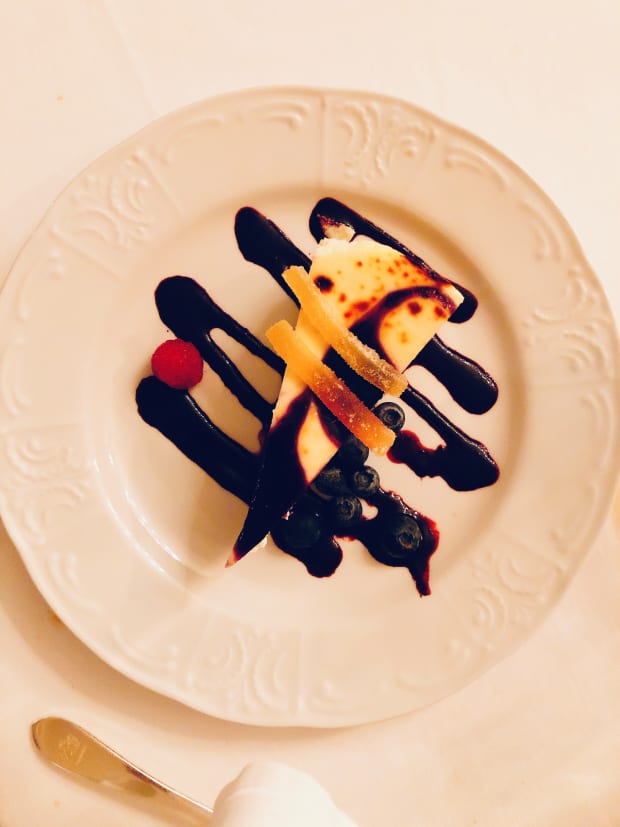 One of my favorite things to do on vacation is linger over a large breakfast. Normally, I skip breakfast, but not when I travel. Red Lion offers an al a carte menu (they use a QR code to cut down on sharing menus). I opted for a three-egg omelet that was perfectly prepared. Mr. Momtrends got a perfect double decaf espresso with warm milk on the side (they got it right on the first try) and I sipped at least three cups of a delish Harney & Sons green tea.
I wish I could wave a magic wand and return travel to normal. Until then, I will only be taking road trips. I'm so glad that options like the Red Lion are available to give families the opportunity to make wonderful family travel memories again.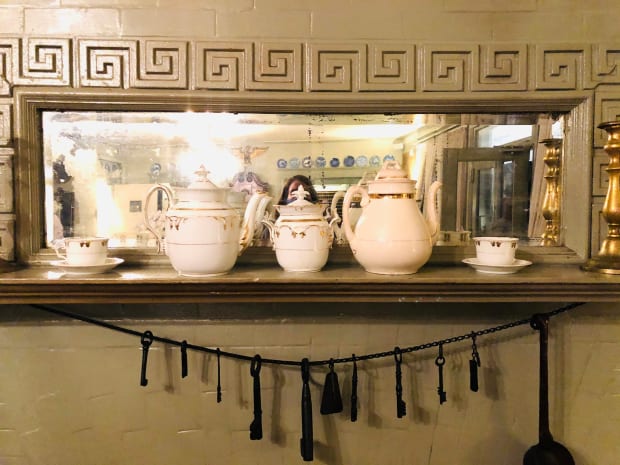 Plan your Visit
Head to www.redlioninn.com to explore rates and safe travel updates. 
MORE TRAVEL IDEAS FROM MOMTRENDS
PIN IT!
Use Pinterest to save your favorite family travel destinations to help inspire your next trip. Be sure to follow our Travel with Kids board here.
Momtrends was not paid for this post.