5 Ways to Extend Your Independence in Old Age (And Stay in Your Home)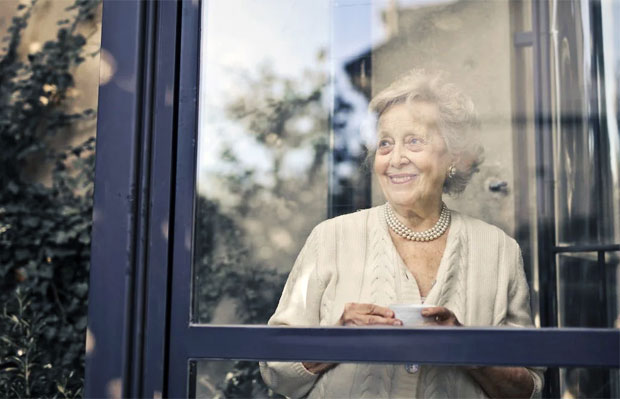 5 Ways to Extend Your Independence in Old Age (And Stay in Your Home)
As you get older, it can be more difficult maintaining your independence. Once you hit retirement, receive your pension, and begin your golden era, you're bound to want to stay put in your home and take it easy. In fact, you'll find most elderly people want to remain in their homes.
Regardless of whether you've got any health conditions or not, there are some steps you can take to help keep you at home and living out your best years. Here are just some of them.
Make Changes in Your Home
Naturally, one of the most important things to do to extend your independence and stay at home is to make changes in your abode. If you've lived in your property for decades, you may not have paid a second thought to walking up and down the stairs, having a bath or getting off the toilet. However, if your mobility has declined, these tasks can be much more difficult than before.
The good news is there are plenty of devices and alterations you can make that are elderly-friendly and make living at home doable. This could include installing grab bars in the bathroom, motion-sensor lighting, or installing a stairlift. Regarding the latter, Stairlift Trader can assist. They have a wide variety of stairlifts in Manchester that you can either purchase or rent. These can be installed in your home and make it far easier to get to and from each floor.
While some retirees look forward to putting their feet up and having a well-deserved rest, others aren't quite ready for a slower-pace way of life. Whatever your stance is, it's crucial that you get plenty of exercise during your elderly years. We're not saying you have to hit a treadmill for hours on end either! Something as simple as going for a walk each day can keep your joints lubricated and keep you mobile.
Physical activity can also prevent or delay many of the health problems we associate with old age like arthritis. Staying active helps your muscles grow stronger, meaning you can keep doing your day-to-day activities without having to rely on others. And you've guessed it, exercise will help you keep hold of your independence!
As well as staying physically active, it's just as important to exercise your brain too. There are plenty of brain-boosting activities you can do without having to move a muscle. Whether it's completing a crossword in your newspaper, reading a book, or doing a puzzle, the choice is entirely up to you.
Keeping your brain active can lower your risk of developing dementia too. Get into the habit of doing any of the activities above daily. Once you do, they'll become second nature. Brain exercises are brilliant for giving you a sense of control, preventing isolation, and boosting concentration and focus.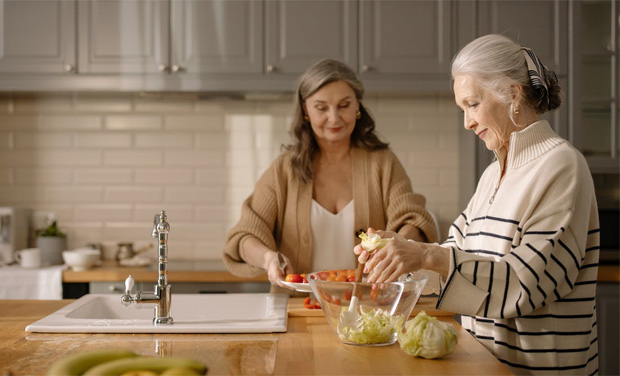 Never Skip Medical Appointments
If you're of the generation who attempt to shrug off what may seem like a minor illness, it's important to pay closer attention to your health, rather than burying your head in the sand. There are all kinds of common health conditions that affect elderly people. These include hearing loss, back and neck pain, diabetes, and cataracts.
Those who aim to be independent for as long as possible need to put their health first and foremost. This means going to see your GP! We appreciate these appointments aren't the most exciting activity, but to keep going and staying on top form, getting looked over by medical professionals is essential for staying fit and well.
When we talk about staying independent and living at home, we don't mean never leave your front door! In fact, staying indoors and never venturing outside can have the opposite effect and reduce mobility. You can feel incredibly isolated too if you're staying within the same four walls. To keep hold of your independence, it's important to stay social and see others.
With so much more free time on your hands, why not get out and meet likeminded individuals? This can be an excellent way to feel part of the community. There are bound to be classes that cover all kinds of subjects you can participate in. If you're able to, you may want to consider volunteering too. Having a social life is important for staying physically and mentally sharp. Getting opportunities to converse with others can boost communication, lift your spirits, and give you something to look forward to.
Old age shouldn't be feared. As you navigate through life and hit retirement, it's time to really start living your best life! For those who want to stay in their homes and enjoy their safe haven for many years to come, doing all the above can help you achieve just that.
| Guest Article.
The post 5 Ways to Extend Your Independence in Old Age (And Stay in Your Home) appeared first on A Mum Reviews.