2022 Gift Modern on a Budget: Stocking Stuffers Under $25
No matter what holiday you celebrate, you'll probably need some moderately priced gift ideas for Christmas stocking stuffers, Hanukkah, Secret Santa, white elephant gift parties, end of the semester teacher gifts, or just exchanging with friends. Skip the candy and go for something a little longer lasting that they'll use that day and long past the holidays. To help get the ball rolling, we rounded up 10 great gift ideas under $25!
Following the success of their first edition of Eames playing cards, Art of Play just launched a second edition that pays homage to the iconic Hang-It-All wall hanger. The delightful deck incorporates everything to love about the Eames' masterful work – bold lines, whimsical patterns, and timeless color palettes. If your gift recipient didn't pick up card playing (along with puzzling) during the pandemic, it's never too late! There are so many card games to play whether it's solo, with a partner, or a group of friends, so skip the basic cards and gift an Eames deck that will never go out of style.
If you've been on a puzzle kick for the past few years, or even months, you might be getting tired of seeing the usual scope of offerings – landscapes, cityscapes, animals, works of art, etc. This puzzle with a palette of paint colors just feels refreshing and unlike any puzzle out there right now. So, if you know an artist or person that just loves color, this puzzle would be perfect for them. It would even look great framed after it's done!
Available in a handful of colors, this cloud-shaped, aromatherapy candle is minimal yet playful. This blue one is Blue Wind Chime scented, which conjures up images of sitting on a porch with gentle breezes passing by with fresh floral notes in the air. This palm-sized candle is perfect for any candle lover that likes something unique.
Bound to make anyone smile, these fruit-themed sticky notes are ideal for adding to a greeting card or sliding into a stocking. Available in Apple or Clementine, the sticky notes are adorable and will most definitely have the gift recipient thinking of you every time they use them.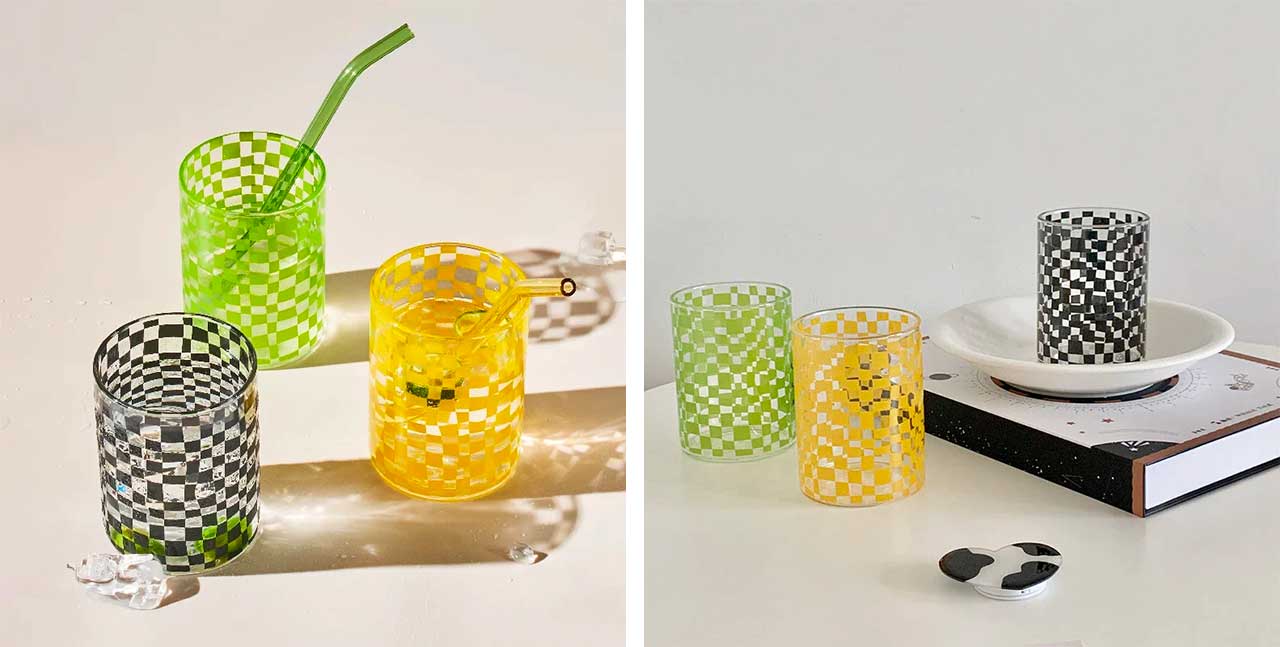 In case you've been under a rock (or just haven't cared), checkerboard patterns have been all the rage when it comes to clothing, textiles, and home furnishings in recent times. It's hard not to love it as the pattern just feels nostalgic (to me), taking me back to childhood when I rocked my first pair of Van's Checkerboard Slip-Ons. If I'm being honest – I'm a full-grown adult and still wearing my checkerboard Vans. Bottom line: the pattern is both playful and timeless so if you know anyone that will appreciate that, these glasses are for them!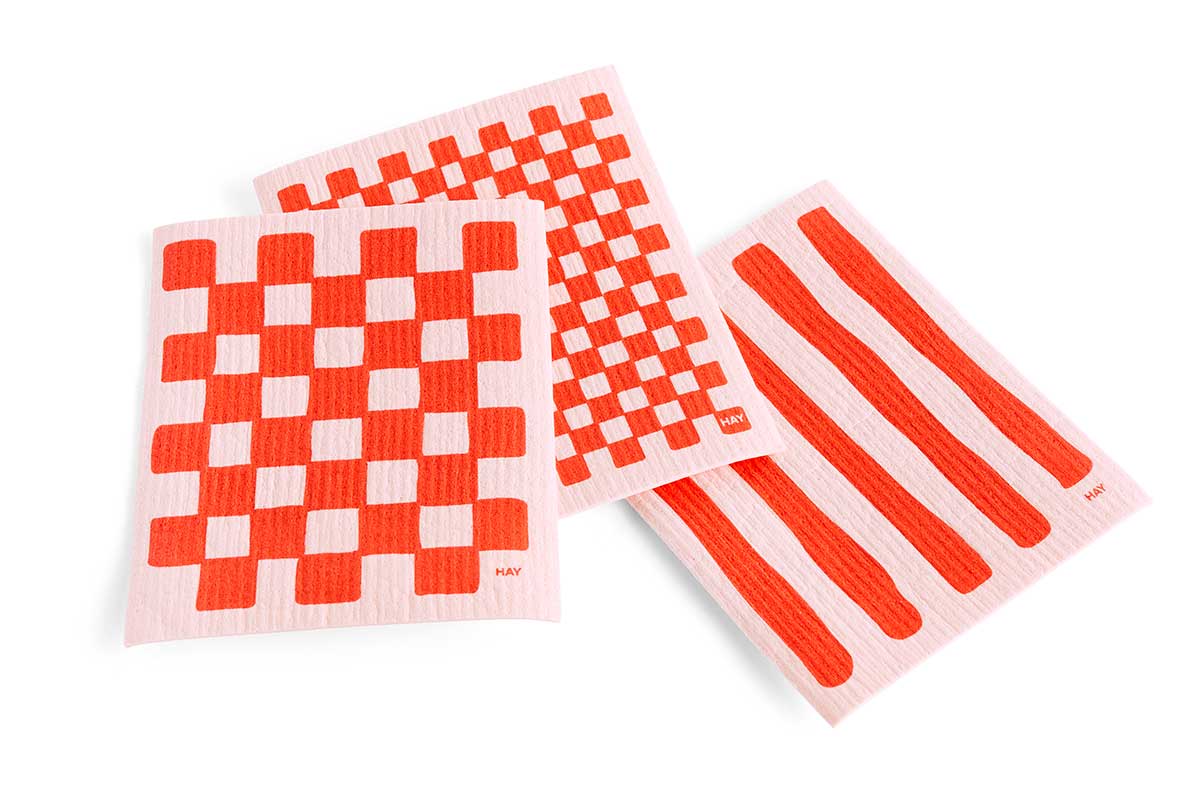 Perhaps not something one would think to buy for themselves, but these fun dish cloths make for a great stocking stuffer. Available in blue, green, or pink (seen above), each set comes with three different designs, two of which are the aforementioned and ever-popular checkerboard pattern and one striped. They're both practical and aesthetically pleasing which is a dream combo!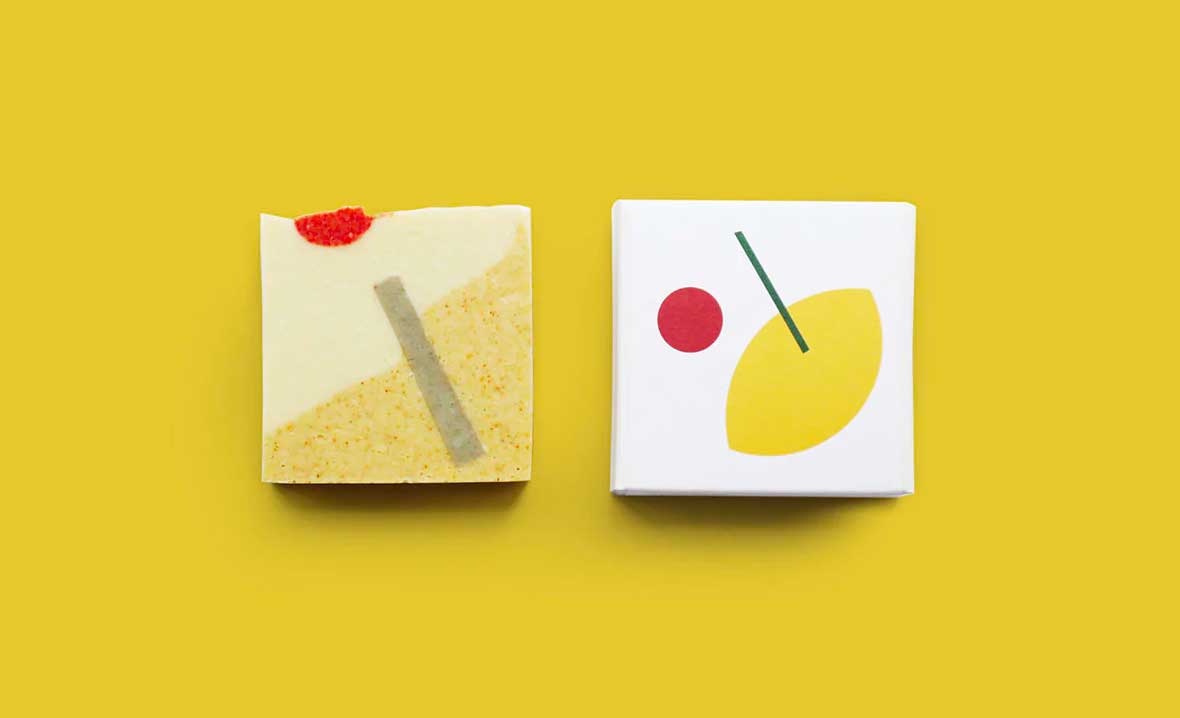 I'm pretty sure we all know someone who tends to collect fancy soaps. Whether they use them or not is unknown, but they enjoy displaying them on their counter like little blocks of art. And when you look at some of the soaps these days, you can definitely count them as art, like this one from Hanaduri. I love the abstract design and imagine the Sweet Orange and Lemongrass scent is divine.
There are notebook people and then there are weird people. Just kidding, but who doesn't use some form of notebook every day and then have them stacked up in various places around their home?? I have lists to make, sketches to draw, ideas to get down, etc., and chances are you know other people like this too. These modern notebooks, which feature a simple, silk-screen-printed shape in a single color, might look simple, yet they're handmade with hanji, a traditional Korean paper. The process is laborious but worth the beautiful outcome – the paper is smooth and works with fountain pens! Choose from Pink Circle, Blue Square, Green Clover, and Yellow Quarter.
We all know plastic straws are the devil and paper straws just aren't there yet, but have you tried glass? For anyone who loves a good cocktail or just likes to have fun with their bevs, these playful glass straws come in different shapes and colorways so there's bound to be one that belongs in your loved one's stocking or as a Hanukkah gift.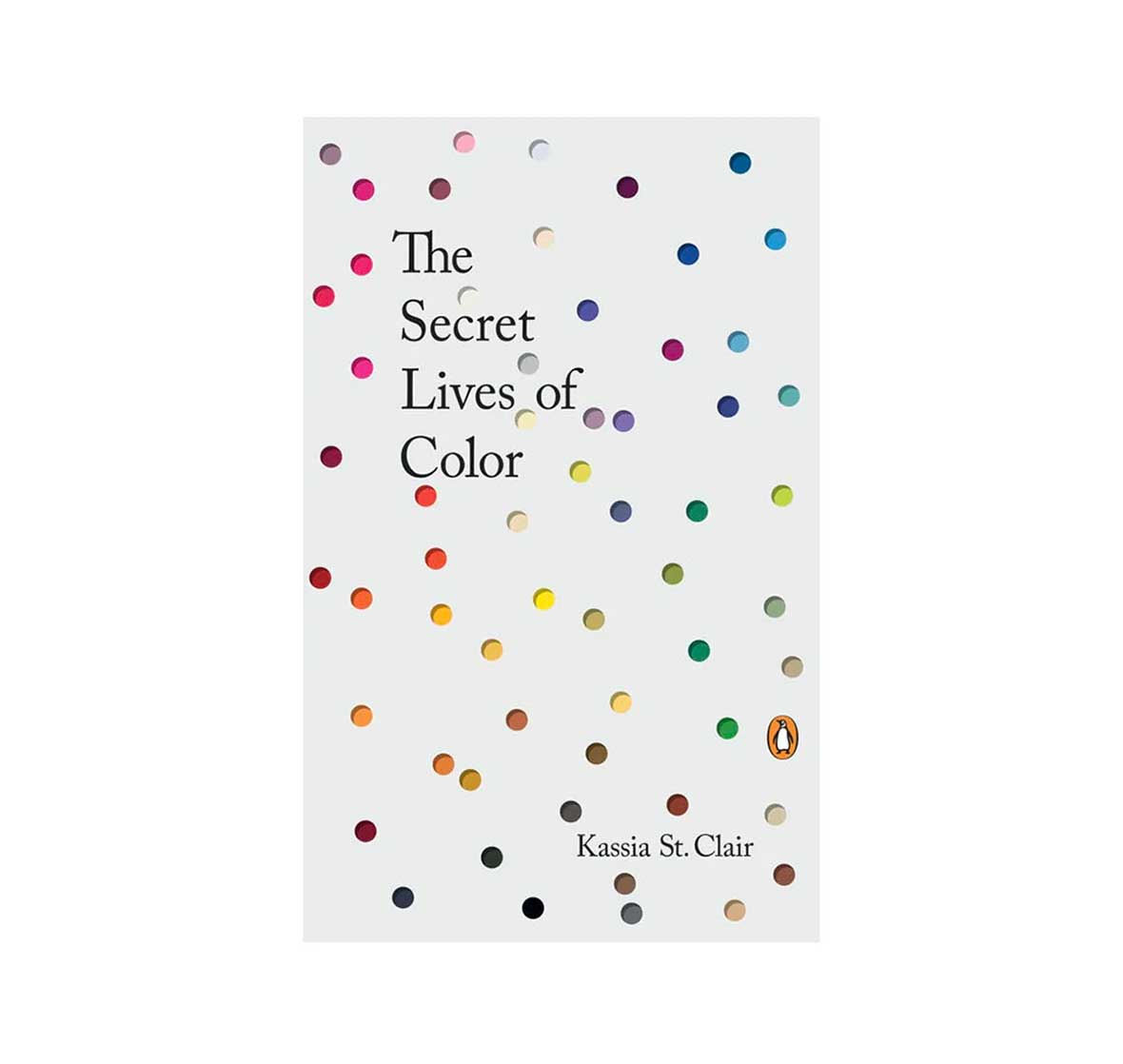 Books are always a great gift and if you know someone who loves color, this book is for them! St. Clair dives into the unusual stories behind 75 shades, dyes, and hues that will make one think differently about color. Beautifully researched and written, this book is a great escape for someone looking for a fascinating but light read.
For more 2022 gift guides, click here!
This post contains affiliate links, so if you make a purchase from an affiliate link, we earn a commission. Thanks for supporting Design Milk!