12 Shows Like The Staircase You Need To Watch After The HBO Max Miniseries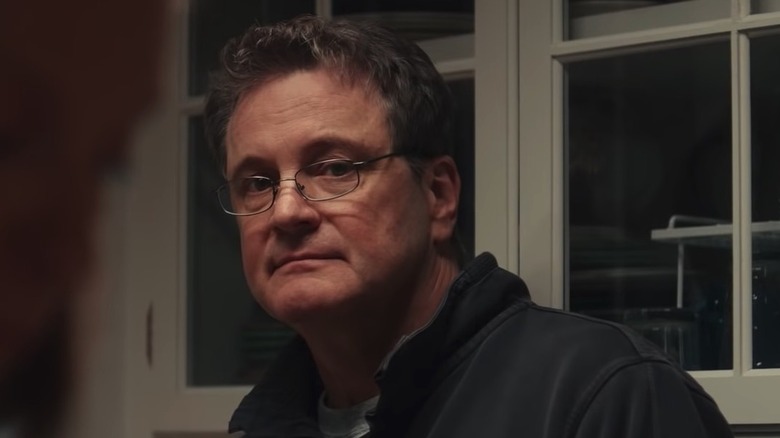 There's a scene early on in HBO Max's eerie, humane mini-series "The Staircase" where Todd Peterson (Patrick Schwarzenegger) returns home. Police cars are everywhere. The scene is grim and focused. Director Antonio Campos' camera follows Todd into his family home, weaving in and out of officers and detectives to discover almost simultaneously his stepmother Kathleen (Toni Collette) dead by the stairs and his father Michael (Colin Firth) an emotional wreck. Michael stalks around the table. He collapses into Todd's arms. He catches a second wind in those arms and lunges towards Kathleen's body before crumbling into a fit of sobs and half-heard words. It's a stunning, powerful moment ... all the more so if you know where "The Staircase" is heading.
"The Staircase" is a masterclass in dramatizing true-life documentaries. Campos's staging and Firth's performance quietly foreshadow why and how Michael will become accused of Kathleen's murder. It isn't written all over his face so much as running within the lines of it. If the best true crime documentaries make compelling art from a deep dive into the psychology of evil and how it affects ordinary humans, the best true crime adaptations invite some of the industry's brightest talents to add imaginative depths and empathy to tales that threaten to be clinical. Here are 12 shows you need to watch after you finish HBO Max's "The Staircase."
The Staircase (2018)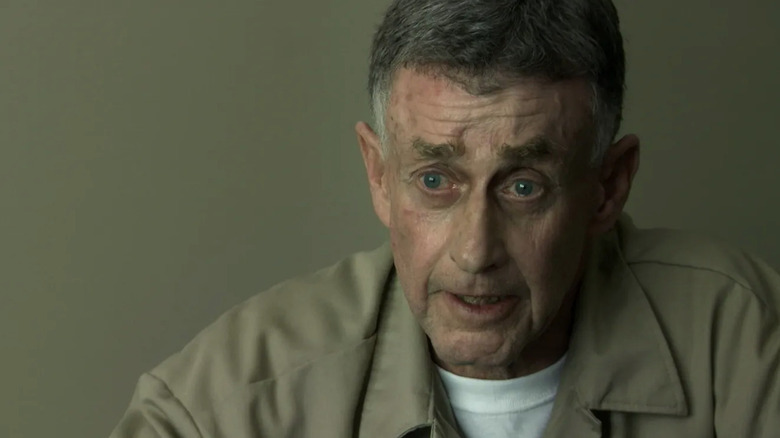 ABC Television and Netflix's "The Staircase" is the most obvious and boring follow-up to HBO Max's "The Staircase," but that doesn't mean it isn't the ideal one. The French-produced, English language true-crime documentary has been a fixture of its genre for some time. It first premiered in an abbreviated form as part of the ABC News program "Primetime Thursday" in 2004. A more complete version of the show was released on Canal+, BBC Four, and Sundance Channel the following year, but "The Staircase" wasn't done. In 2012, new developments in the case arose and director Jean Xavier de Lestrade returned to expand and seek out the conclusion to Michael Peterson's story. A thirteen-episode version of "The Staircase" landed on Netflix in 2018 and promptly sent shockwaves through everyone who witnessed it.This is all worth mentioning because "The Staircase" has been affecting audiences for a deceptively long time. It entered the public consciousness before the true-crime boom. In many ways, it helped shape the template for the genre's renaissance. It even shaped its most notable parodies, as the first season of NBC's hit comedy "Trial and Error" purposefully draws from Peterson's case at will. "The Staircase" isn't exactly objective, but it does present a complex and stirring portrait of the criminal justice system and its many foibles. Its reporting is empathetic and purposeful. Most importantly, it balances its potboiler elements with clear-eyed documentation. That's a standard every non-fiction show should aspire to.
Unbelievable (2019)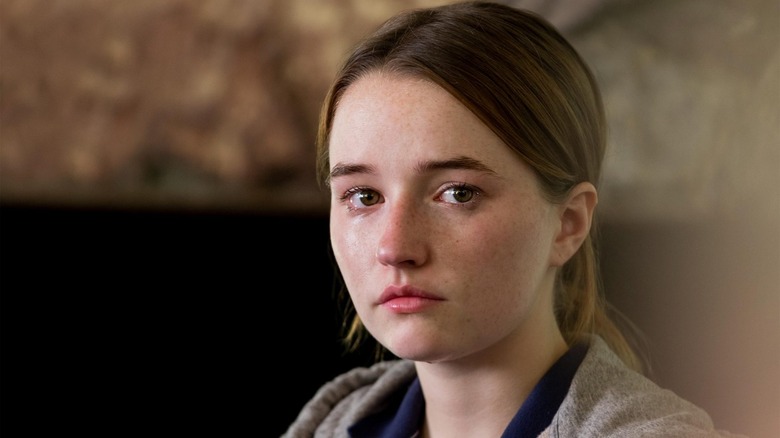 In Netflix's "Unbelievable," the crime is horrifying and clear from the jump. Marie (a heartbreaking Kaitlyn Dever) is raped by a mysterious assailant. Under police pressure, she recants her report. Three years later, a series of sexual assaults in Colorado have striking parallels to Marie's retracted story. Viewers of the show see those similarities, only to spend the next six grueling episodes hoping someone on-screen will see them too. Show creators Susannah Grant, Michael Chabon, and Ayelet Waldman found an ingenious narrative structure for "Unbelievable," which is inspired by a true-life case, if only because it never wavers from its focus on the victims. Marie is a clinical study of why multiple systems make it difficult for women to report assaults: after she repudiates her rape accusation, she is punished for "lying." 
Later, criminal charges are filed against her. Dever lets us see Marie's pugnacious determination in the face of these dehumanizing developments, but also the toll they take upon her. It's a mesmerizing performance that invites audiences to see the courage it takes for women to speak their truth about sexual assault. On the other hand, the detectives investigating the Colorado cases (Merritt Wever and Toni Collette) provide a piercing look into the cost of working sexual assault cases and the institutionalized misogyny that's an obstacle at every turn. It will make you angry. It will leave you thinking. "Unbelievable" is not a "who" or "why" done it so much as a "what can we do" moving forward.
I Am The Night (2019)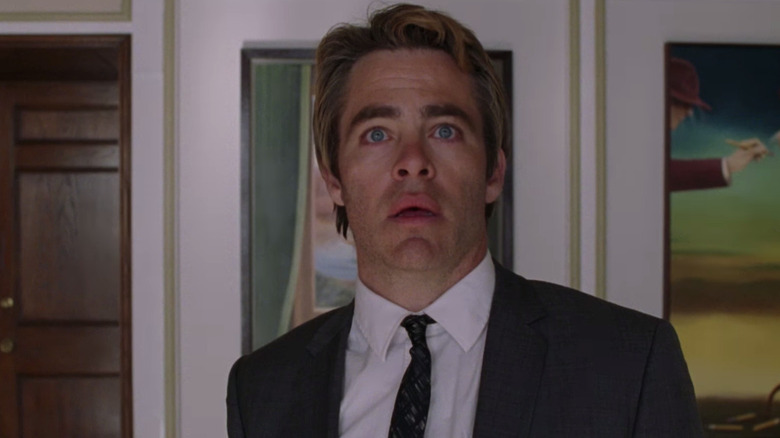 Chris Pine has never had an interest in being the "best Chris." To be clear: the 41-year old actor is passionate about improving as an artist, going out of his way to pick projects that stretch and deepen his instrument (in 2022, Pine will have toplined the gritty, fisticuffs-heavy "The Contractor" and played a shady project leader in "Don't Worry Darling"). Pine seems unconcerned with how audiences or the internet compare him to Chris Evans, Chris Pratt, or any other actor. He picks projects that interest Chris Pine. End of story.
"I Am The Night" is Exhibit A for this assessment. The TNT miniseries reunites Pine and director Patty Jenkins for a very different beast than their "Wonder Woman" collaborations. "Night" is the true-crime story of Fauna Hodel and her shocking connections to the Black Dhalia murders. As realized by Jenkins, creator Sam Sheridan, and the entire creative team, those connections unfurl in an aching slow burn through noir tropes and fresh character beats. Though the show was a weekly release on TNT, it arguably plays better in binge mode. The pacing problems which plague several installments play better when the piece is watched from front to back, as do the intricacies of Pine's performance. 
Escape At Dannemora (2018)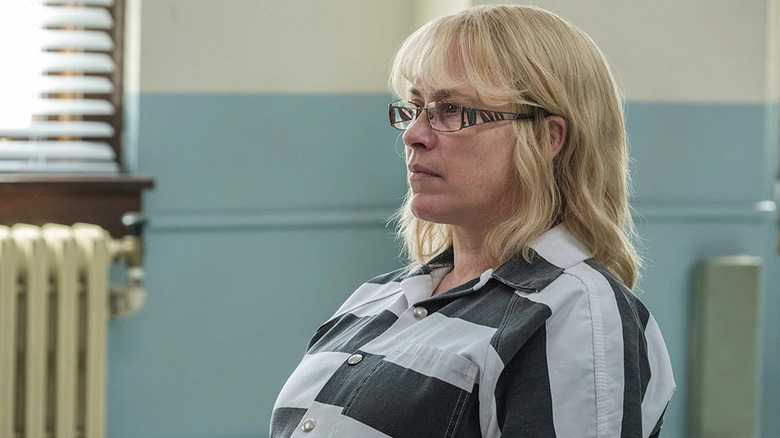 Apple TV Plus's "Severance" is one of 2022's most celebrated shows. It's a heady mix of nightmarish world-building, off-kilter comedy, and mystery box plotting drew comparisons to "The Prisoner," "The Office," and "Lost" in equal measure. The show also marks Ben Stiller's second successful outing directing Patricia Arquette. "Escape at Dannemora" was highly touted upon its release, but now it's something of a forgotten curiosity. A seven-episode miniseries inspired by the true story of a 2015 Clinton Correctional Facility escape in upstate New York which led to a massive manhunt, "Dannemora" chronicles the sexual entanglements of a prison worker and two inmates plus their subsequent breakout with equal aplomb. 
It's playful but not precocious. It's deeply felt but never maudlin. At no point does the show feel like a true-crime adaptation, either. For all intents and purposes, "Dannemora" could be an original story from the mind of Ben Stiller and his crackerjack staff and cast (Benicio Del Toro, Patricia Arquette, Paul Dano, and the always welcome Bonnie Hunt) and few would believe otherwise. It's a wonderful program on its own terms, but just as wonderful as a forbearer of "Severance" and a crucial step in Stiller's evolution as a director. He's always been skilled, but "Dannemora" feels like a summation of his talents. That's more than enough reason to check it out. 
Dirty John (Seasons 1 And 2, 2018-2020)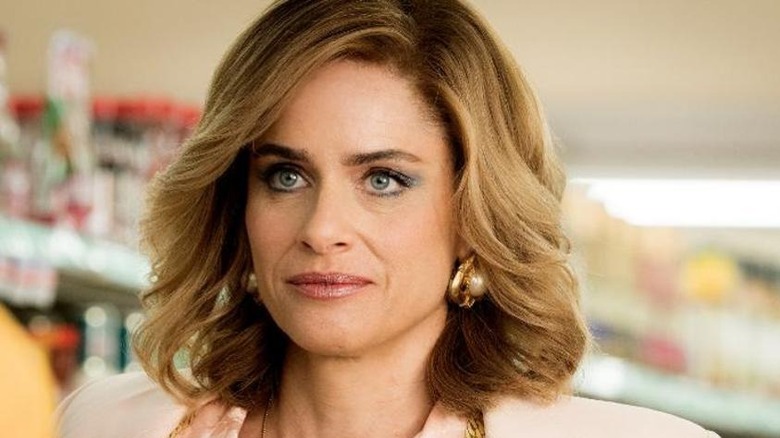 Podcasts have been the (recent) primary realm for gripping true-crime stories. That's also meant a healthy pipeline of podcast-to-TV adaptations. In the instance of "Dirty John" on the USA Network, it means adapting two separate podcasts under the same title: the Wonderly and L.A. Times-produced "Dirty John" and the L.A. Times produced "It Was Simple: The Bette Broderick Murders." The former documented the wild and toxic life of John Meehan, while the latter looked at a series of grisly murders and the feminization of poverty.
The first season of "Dirty John" is a bit of a mixed bag. As good as Connie Britton and Eric Bana are as Debra Newell and John Meehan, respectively, the show chooses lurid sensationalism over nuance to the adaptation's detriment. The second season, however, offers a clear-eyed and chilling look at Bette Broderick (Amanda Peet) that is brazenly empathetic. Regular television director Maggie Kiley ("Caring," "Dr. Death," "Riverdale") culls a pitch-black sense of humor from the stark story of Broderick's husband Dan (Christian Slater) divorcing Broderick without her consent and the violence that follows. In this way, it acts as much as a companion piece to the podcast as it does as an adaptation. That alone makes it worthy of this list.
The Dropout (2022)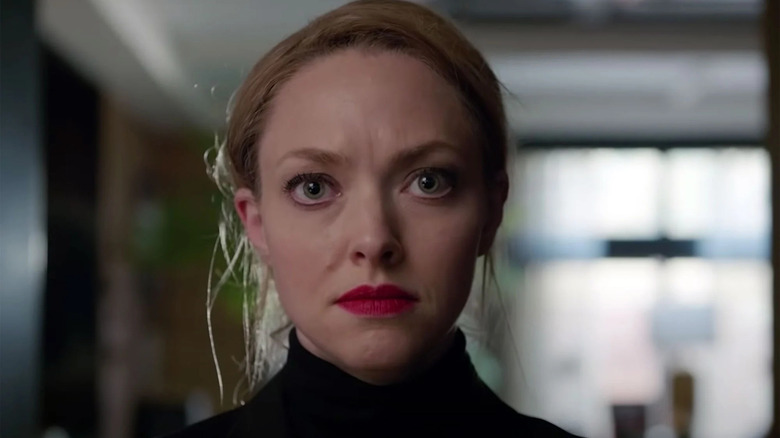 So far the year 2022 has produced a remarkable amount of sterling television in its first five months, including David E. Simon's "We Own This City," the smash "Heartstopper," and "Under The Banner of Heaven" (which we'll discuss a little later). Based on the true story of Theranos founder Elizabeth Holmes, "The Dropout" managed to produce the year's single funniest episode to date. "Old White Men," which is directed by comedy vet Michael Showalter ("The Shrink Next Door," "Stella"), follows an evaluatory board for Walgreens (Alan Ruck and Rich Sommer among them) that are determining whether they want to do business with Theranos and its enigmatic CEO, Elizabeth Holmes. 
Unlike the episodes which preceded it, "Old White Man" is howlingly hysterical. It shifts its perspective to a cadre of corporate stooges, whose business is evolving past its need before their very eyes. In doing so, "The Dropout" becomes a more multifaceted show and sneakily reminds its audience that Holmes' fraud touched millions of lives, from one-percenters to sick patients. This is why "The Dropout" matters. Besides boasting career-best work from Amanda Seyfried (who should be in every award-season conversation from here on out), Elizabeth Merriwether's show is as focused on the victims of Holmes's crime and the institutions which bolstered it as it is gritty details. Does it take creative liberties? More than likely. Do those make its story more effective? Yes, absolutely. Check out all of it whenever you get a chance.
Manhunt: Unabomber (2020)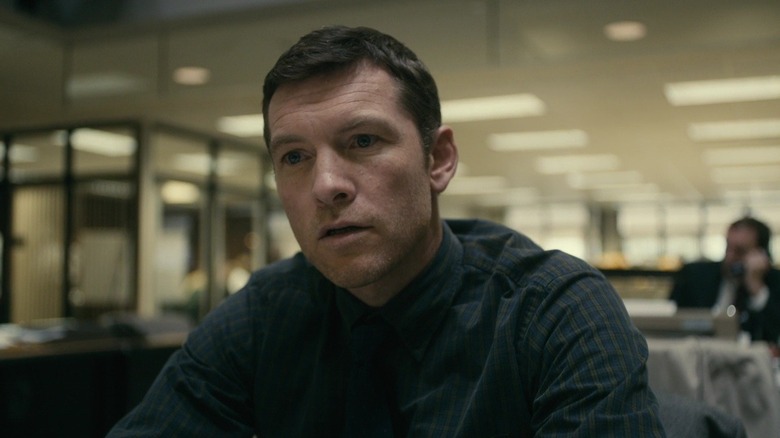 Quick: can you name the top-billed star of "Avatar"? It's not Zoe Saldana, nor is it Stephen Lang, Sigourney Weaver, or Giovanni Ribisi. It is Australian actor Sam Worthington, who quickly rose to fame through the one-two punch of "Terminator: Salvation" and James Cameron's world-beating epic. Twelve years after the release of "Avatar" (and the same year that "Avatar: The Way of Water" comes out in theaters), Worthington is still something of an enigma. His projects have been considerably lower-profile since his splashy arrival and it might be hard to understand what's made him compelling for directors to work with. "Manhunt: Unabomber" is the answer.
The Discovery Channel show created by Andrew Sodroski, Jim Clemente, and Tony Gittleson is a queasy and engrossing look at the horrors Ted Kaczynski wrought. It's also a scathing indictment of the bureaucracy that makes criminal prosecution an uphill battle. Most of all, it's a sterling showcase for Worthington. Removed from the bombast and spectacle of tentpole films, the actor has space to do thoughtful and quiet work that speaks for itself in its quietest moments. He goes toe-to-toe with an ensemble that includes Paul Bettany and frequent TV MVP Jeremy Bobb. It's a revelatory performance that anchors a puzzle-box show whose answers are horrifying, inevitable, and important to confront decades after the events which inspired them.
Under The Banner Of Heaven (2022)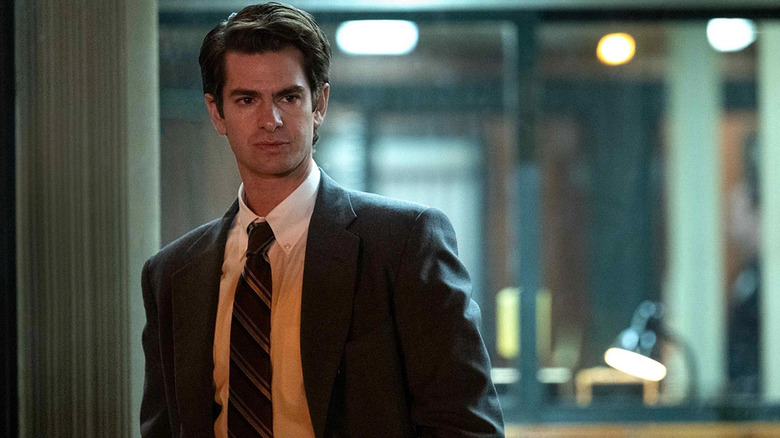 True crime exists, on some level, to make the unspeakable palatable. If the subjects of crime documentaries and adaptations cover unspeakable acts of violence, degradation, or sexual misconduct, it follows that these documentaries and adaptations (at their best) would give audiences a reason to swallow the uneasy meal in front of them. They make it easier because it's worth doing. In the case of "Under The Banner of Heaven," audiences ingest a gruesome crime involving Brenda Lafferty (Daisy Edgar-Jones) and her fifteen-year-old daughter, plus multiple versions of Mormonism. 
The series adaptation of Jon Krakauer's controversial book by Academy Award-winning writer Dustin Lance Black ("Milk) takes pains to differentiate between sympathetic Morman sects like The Relief Society and the Morman religious fanatics that commit the show's awful inciting incident. It also calls into question the nature of religion itself and asks how thin the line is between believers and those who use God's name in support of violence. That's an uneasy pill to swallow, and the show has received its praises and thoughtful detractions in equal measure. Yet there's no doubt that it succeeds as a true-crime experience. Whatever one makes of Krakauer and Black's perspective, their storytelling offers a window into a world both fairly criticized and potentially misunderstood. It's palatable appointment television.
National Treasure (2016)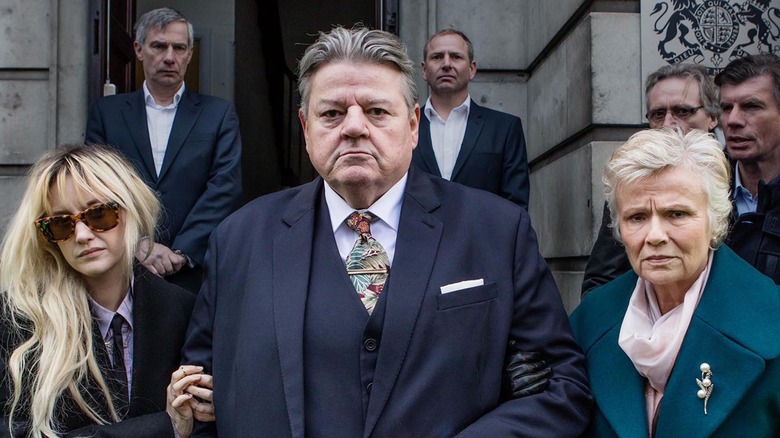 "National Treasure" is an odd choice for this list, but a relevant one. Jack Thorne's crime drama is technically a work of fiction. In it, beloved aging comedian Paul Finchley (a career-best Robbie Coltrane) has a historic rape case opened against him. He and his family's world falls apart as his career, his personal life, and his relationship with comic partner Sir Karl Jenkins (Tim McInnerny) come under scrutiny. As a work of fiction, "National Treasure" has few TV miniseries peers. It is relentlessly grim yet compelling, a wrenching look at the ways sexual assault twists lives into shapes that are almost impossible to untangle, as well as the way privileged men escape their punishment far too often.
What makes "National Treasure" especially chilling is the real-life incident that inspired it. The show draws heavily from Operation Yewtree, a British police investigation into sexual abuse allegations leveled against popular, aging comedian Jimmy Savile. Like Finchley, Savile had a public persona that felt bulletproof, and his serial abuses were hard to imagine. "National Treasure" gets to the heart of why this dissonance shakes the general public and why many will blind themselves to the truth. Sometimes a direct adaptation is the best way to bring focus to a story but, as "National Treasure" proves, aesthetic and artistic dissonance can be just as effective.
A Very English Scandal (2018)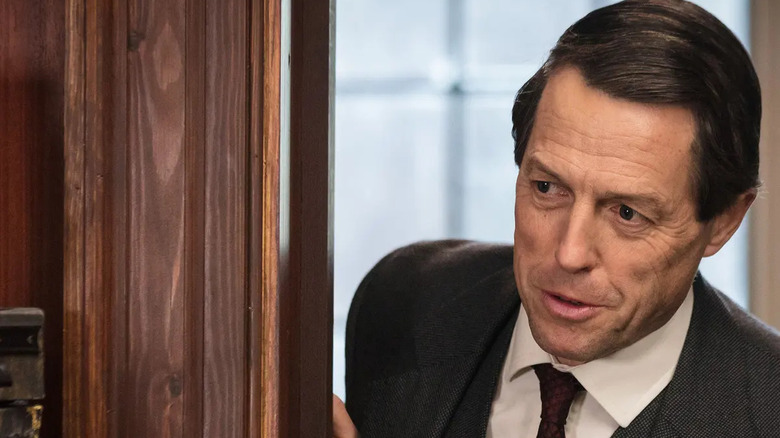 If "National Treasure" succeeds because it uses the distance from its source material to belay its effectiveness, "A Very English Scandal" works because it tells a true story strangely. Russel T. Davies and Stephan Frears' adaptation of the Jeremy Thorpe affair is far funnier than the plot details would suggest. Thorpe (a deliciously wry Hugh Grant) and Norman (Ben Whishaw) have a relationship in their youth. Years later, Thorpe marries a woman, and an agitated Norman threatens to expose the secret of Thorpe's sexuality. Political coverups, accidental death, and planned-upon murders ensue.
Again, not the stuff of classic comedies, but Davies and Frears (plus their very game cast) locate the heart of the story's ridiculousness, honing in on the inherently madcap nature of trying to keep a secret hidden or someone quiet. The show effortlessly builds to a series of sterling courtroom scenes, and the nonstop volley of retorts, snipes, and witty come-ons will appeal to viewers who like their true crime on the lighter side. "A Very English Scandal" is a must-watch, whether you know of the Thorpe affair or not.
Waco (2018)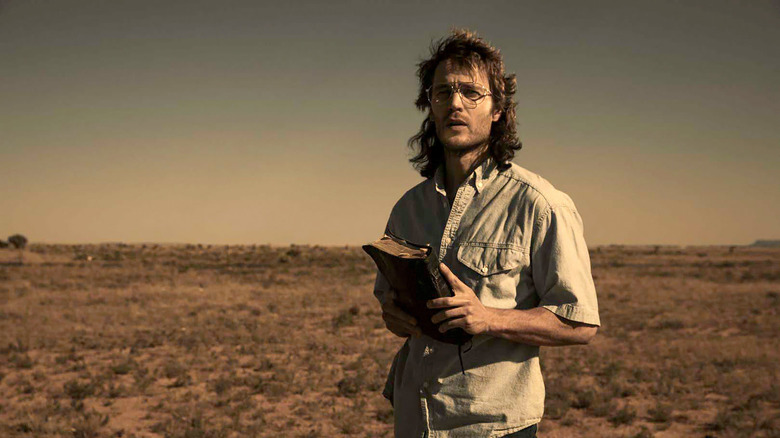 Cults are a horror show, full stop. How else would you describe a group defined by the Oxford English Dictionary as "a relatively small group of people having religious beliefs or practices regarded by others as strange or sinister"? Cults hide the wolf of evil in the sheep's clothing of groupthink. There are few things more terrifying than that, which is maybe why "Waco" works. The Paramount TV Plus show was directed and primarily written by The Dowdle Brothers, who previously helmed the horror films "The Poughkeepsie Tapes," "Devil," and "As Above So Below." 
"Waco" follows the 51-day standoff between the FBI, ATF, and David Koresh's religious cult the Branch Davidians, and the story beats tend as much towards action as they do terror. Dowdle does a humane and horrifying job of staging an epic, bullet-riddled game of cat and mouse, while his cast more than matches him halfway. As David Koresh, Taylor Kitsch ("Friday Night Lights," "John Carter") offers a referendum on his entire career, twisting the rugged charisma that made him a Hollywood commodity into a zealotry-furthering weapon. Michael Shannon has rarely been more focused than he is here as Gary Noesner, the FBI negotiator going head-to-head with Koresh. Cults may be a horror show, but "Waco" is an enthralling and scary look at an infamous historical crime. Seek it out.
American Crime Story: The People Vs OJ Simpson (2016)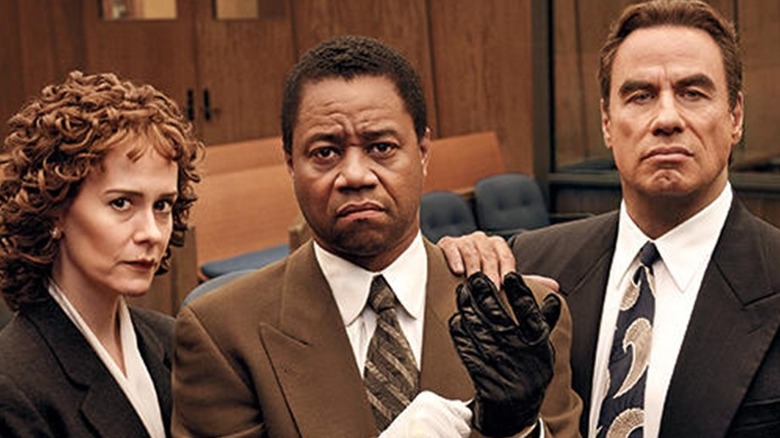 There is no greater modern chronicler of American excess or spectacle than Ryan Murphy. The auteur has built his career on understanding why America keeps watching criminal trials, reality television, and is more likely to watch CNN when they're covering the impeachment of Bill Clinton than foreign policy. Murphy makes shows which match the sensationalism of the events that inspired them, and his style is nothing if not appropriately excessive.
That's not the case in "The People Vs OJ Simpson." In the first installment of Murphy's now long-running anthology series, Murphy dials it all the way back. The show builds a sinister yet empathetic tone bereft of superfluous gestures. The casting feels like a series of stunts (Cuba Gooding Jr. as OJ Simpson, David Schwimmer as Robert Kardashian), but it's eerily spot-on. Gooding Jr. knows all too well what leaving the light of stardom feels like, and he channels what feels like personal angst into the performance of his career. Schwimmer is hysterically pleading but also moving. John Travolta, Sarah Paulson, and countless others cannot approach the star-making turn of Sterling K. Brown as co-prosecutor Christopher Darden. "The People Vs. OJ Simpson" is a stirring look at one of the 20th century's most visible crimes as well as the class, racial, and gender-driven fault lines it exposed in America. It is Ryan Murphy's finest work and one of this century's best miniseries.
Read this next: The 18 Best Crime Dramas In TV History
The post 12 Shows Like The Staircase You Need to Watch After The HBO Max Miniseries appeared first on /Film.