10 J.J. Abrams Projects We Never Saw But Wish We Could've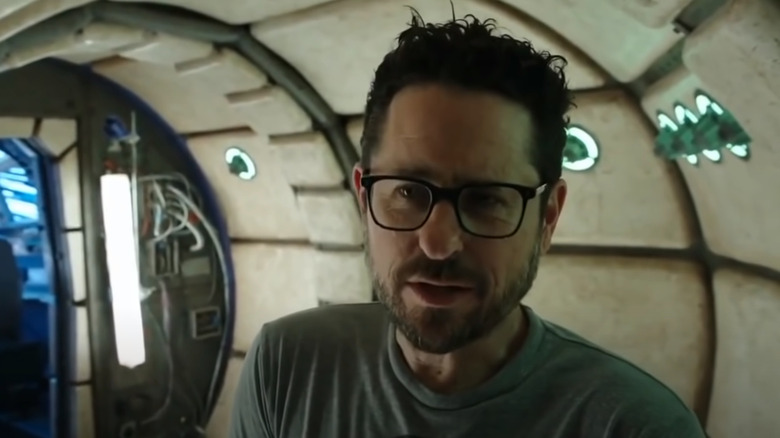 J.J. Abrams' name has come to be associated with top-tier science fiction, yet that likely wasn't something anyone would have predicted from his early projects as a Hollywood writer/producer, beginning with the big-screen Harrison Ford drama "Regarding Henry." For his entry into television, Abrams created and produced "Felicity," the beloved drama following a recent high-school grad (Keri Russell) through her college years. He followed that up with the Jennifer Garner-starring spy thriller series "Alias," and then dragged viewers down a rabbit hole into television's most mysterious island in ABC's hit "Lost," all through his Bad Robot production company.
That led Abrams to expand his skillset into directing feature films, starting with 2006's "Mission: Impossible III," in addition to 2009's "Star Trek" and its 2013 sequel "Star Trek Into Darkness," and then two of the last three "Star Wars" chapters, "The Force Awakens" and "The Rise of Skywalker." While these are just a few entries in his extensive roster, what's equally impressive are the numerous projects he's been associated with that haven't been made, a lengthy and eclectic list of intriguing films and TV series that never did see the light of day. With that in mind, read on for a rundown of 10 J.J. Abrams projects we never saw but wish we could've.  
Sequel To Who Framed Roger Rabbit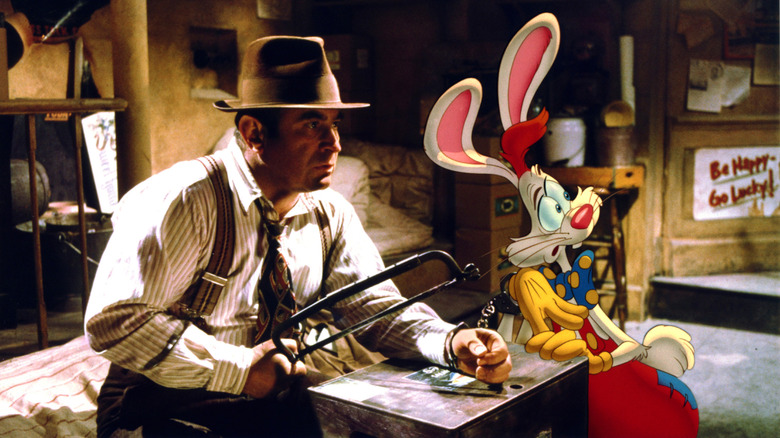 Released in 1988, Disney's "Who Framed Roger Rabbit" seamlessly blended animation with live-action for the story of a hard-bitten human private eye (Bob Hoskins) tasked with solving a murder mystery involving cartoon characters. What fans might not realize is that plans were in the works to produce a sequel, and J.J. Abrams was involved in early discussions to write the screenplay. During an appearance on the Nerdist Podcast (via Comic Book), Abrams recalled attending a 1989 meeting about the sequel, with Steven Spielberg (one of the original's producers) in attendance. "It was a whole thing," said Abrams, explaining the idea at the time was to produce a short first and then the feature-length sequel. "I actually have some storyboards for a 'Roger Rabbit' short. Honestly, we never really got to that phase [where it got serious]. We were writing an outline, but it honestly went away before it was anything. This was a long time ago."
While that was apparently the extent of Abrams' involvement, plans for the sequel actually did progress further. Speaking with MTV Radio (via /Film) in 2010, Robert Zemeckis (who directed the original and would have been a producer on the sequel) revealed that original screenwriters Jeffrey Price and Peter Seaman were working on the sequel's screenplay. "They're slow," he said, though he was impressed with what he'd read to that point. "I think it's going to be great."
Superman Flyby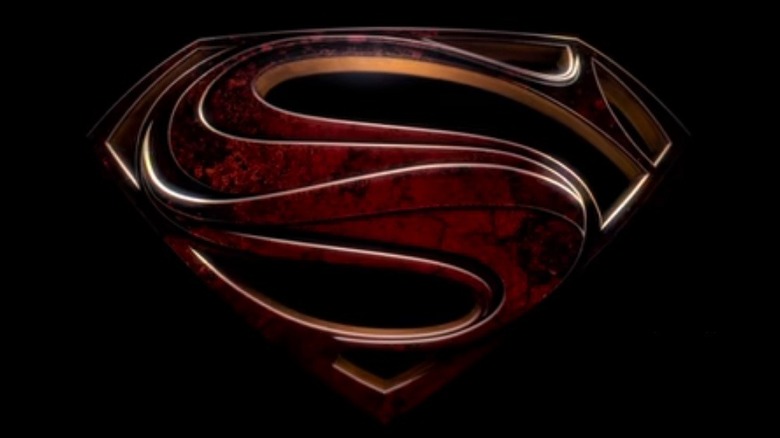 Superman returned to the big screen with the 2006 feature "Superman Returns," directed by Bryan Singer and starring Brandon Routh in the first Superman movie since 1987's "Superman IV: The Quest for Peace." Prior to that, there was no shortage of attempts to revive/reboot the franchise, including screenplays by "Clerks" director Kevin Smith and J.J. Abrams. In 2002, IGN reported that Warner Bros. would be filming Abrams' script, with Brett Ratner directing. According to Den of Geek, Abrams' screenplay — titled "Superman: Flyby" — was intended to be the first film in a trilogy that began with a civil war on the planet Krypton as Superman's dad, Jor-El, battled his villainous brother Kata-Zor. However, when plot points from Abrams' script leaked online indicating some major deviations from the Superman canon (i.e. supervillain Lex Luthor was now a CIA agent), backlash from comic-book purists predictably ensued.
In 2004, Variety noted that Ratner's departure from the film led Abrams to lobby the studio to name him as director. However, Singer was eventually tapped to direct, at which point "most of what Abrams wrote [was] tossed out." However, nearly two decades later fans were given a glimpse of what could have been when the aborted project's storyboard artist, Peter Ramsey, shared some of his storyboards via Twitter. "Never made, but I had fun," he wrote.
Mystery On Fifth Avenue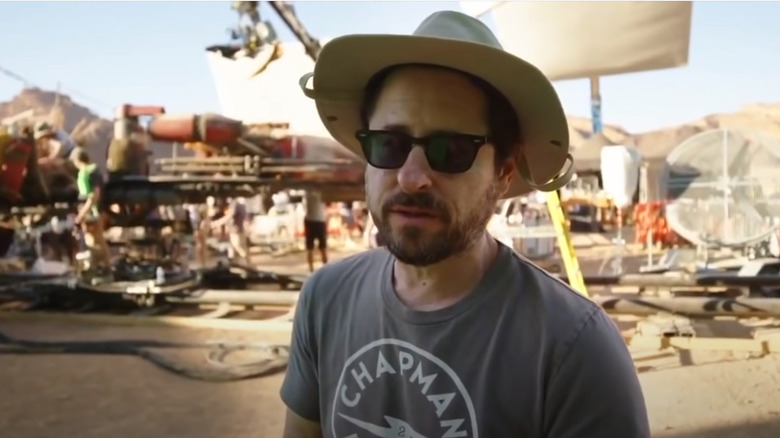 In 2008, the New York Times published an article titled "Mystery on Fifth Avenue" about a New York family whose 4,200-square-foot Fifth Avenue home was transformed into an iconoclastic puzzle, complete with hidden messages and secret compartments, courtesy of eccentric architectural designer Eric Clough. The story — wherein Clough included a special book with a fictional narrative designed to entrance the family's four pre-teen children — captured the imagination of J.J. Abrams. Just a couple of months after the Times piece, the New York Observer reported that he'd purchased the rights to the story and would be producing a movie based on it ... or, as Vulture cheekily described the project in its headline, "J.J. Abrams to Make Movie About World's Most Annoying Interior Designer."
At the time, /Film reported that screenwriters Maya Forbes and Wally Wolodarsky (whose writing credits include "The Rocker," "Monsters vs. Aliens," and "Seeing Other People") had been tapped to write the screenplay. A 2009 New York Times profile on late Hollywood mogul Brad Grey — who was then head of Paramount — briefly mentioned Abrams' "Fifth Avenue" project, but indicated it looked to be lost in the shuffle of all the other big "tentpole" movies that Abrams would be producing and directing for the studio. Given that it's well over a decade later and the "Mystery on Fifth Avenue" movie has yet to materialize, it's probably a safe assumption that Abrams was simply not able to fit it into his increasingly busy schedule.
The Dark Tower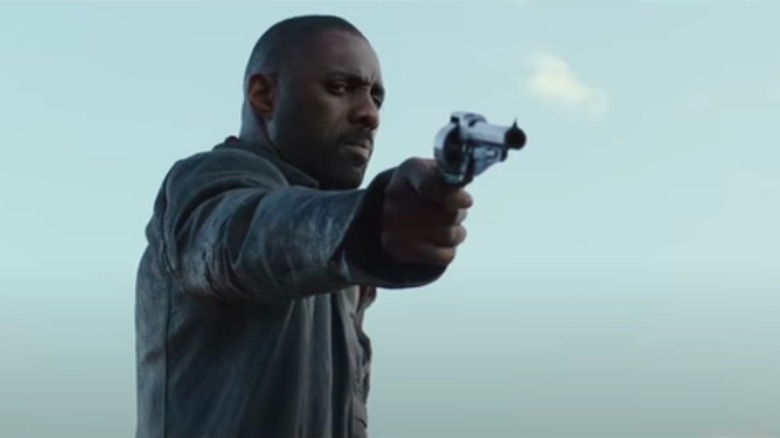 Stephen King's "Dark Tower" series of fantasy novels were ripe for adaptation before the poorly reviewed feature film was released in 2017. However, the original plan nearly a decade earlier had been for J.J. Abrams to direct, with "Lost" writer/exec producer Damon Lindelof to handle the screenplay. Back in 2009, Abrams updated IGN on the status of "The Dark Tower," explaining that he and Lindelof held the movie rights to the novel. The delay, he pointed out, was because Lindelof was still up to his ears working on "Lost" at the time, while also "working on 'Star Trek' together. As soon as 'Lost' is done, hopefully, we'll get around to tackling that." 
Ultimately, Abrams and Lindelof had so many other projects on the go that they were forced to walk away. "After working six years on 'Lost,' the last thing I want to do is spend the next seven years adapting one of my favorite books of all time," Abrams admitted in an interview with USA Today. His fear, he explained, was that he would spread himself so thin that he wouldn't be able to do justice to King's complex and epic story. "I'm such a massive Stephen King fan that I'm terrified of screwing it up," Abrams admitted. He subsequently confirmed that he had moved on. "The truth is that Damon and I are not looking at that right now," he told MTV News of cutting ties with "The Dark Tower." 
Samurai Jack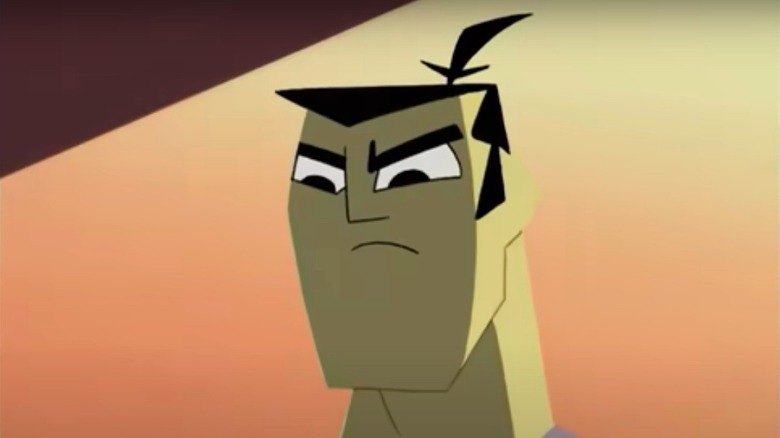 Making its debut on Cartoon Network's Adult Swim programming block back in 2001, "Samurai Jack" followed the animated adventures of a Japanese samurai sent into a dystopian future world by an evil, shapeshifting demon. When series creator Genndy Tartakovsky went on to make his feature film debut with the animated hit "Hotel Transylvania," a 2012 preview of the film in Cinema Blend featured an interview in which he discussed the plans that he and J.J. Abrams had made to collaborate on a series of "Samurai Jack" animated features. However, Tartakovsky revealed that Abrams had moved on from the project in order to tackle different projects, and admitted that without Abrams' involvement it was unlikely those movies would ever see the light of day.
That same year, Tartakovsky confirmed Abrams had exited the "Samurai Jack" movie, and he told fans at Comic-Con that he was finding it challenging to keep the project alive without Abrams and his influence behind it. A few years later, Tartakovsky explained in an interview with Adult Swim that, without Abrams, the movie "never gets going." As a result, he decided to set aside the idea of a movie and instead produced a long-awaited fifth season of the series, which made its debut in spring 2017.
Portal And Half-Life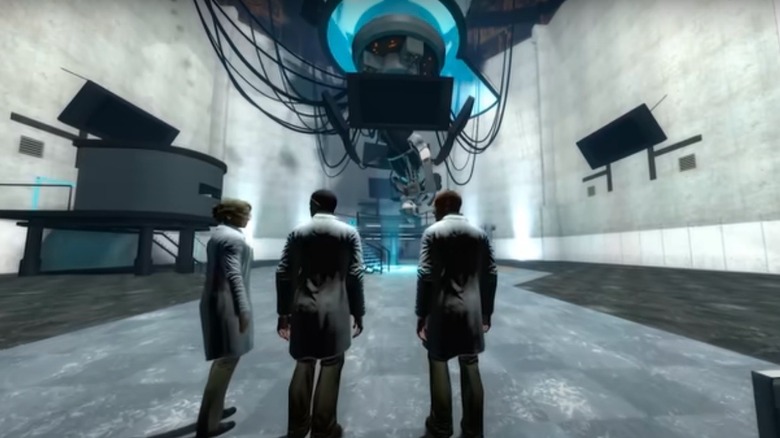 Back in 2013, J.J. Abrams confirmed he'd been having "a series of conversations" with Gabe Newell (head of video game creator Valve) to collaborate on some projects. According to Newell, those discussions included Abrams helming movie versions of the company's popular video games "Portal" and "Half-Life." Explaining that he was "super excited" about working with Abrams on a video game, Newell said that "we also want to talk about making movies, either a 'Portal' movie or a 'Half-Life' movie." As Abrams told Polygon, those discussions had progressed to the point that it was time to stop talking and begin creating. "And so the ideas that we've had for games, the ideas they've had for turning 'Portal' and 'Half-Life' into a film, we just decided we actually have to start doing this stuff," Abrams said.
As the years passed, fans feared they'd never see those "Portal" and "Half-Life" movies. Then, during a 2016 interview with IGN, Abrams revealed that both were still "in development," with writers attached, but had nothing further to report. Several years later, Abrams once again sat down with IGN and shared a further update to reveal at least one of those projects was still alive. "We actually do have a script that's being written for the 'Portal' movie now at [Warner Bros.]. We're really excited about the take and the pitch, so it feels like that thing's finally on the rails," he said. "The 'Half-Life' thing, we're not actively involved with at the moment."
Kolma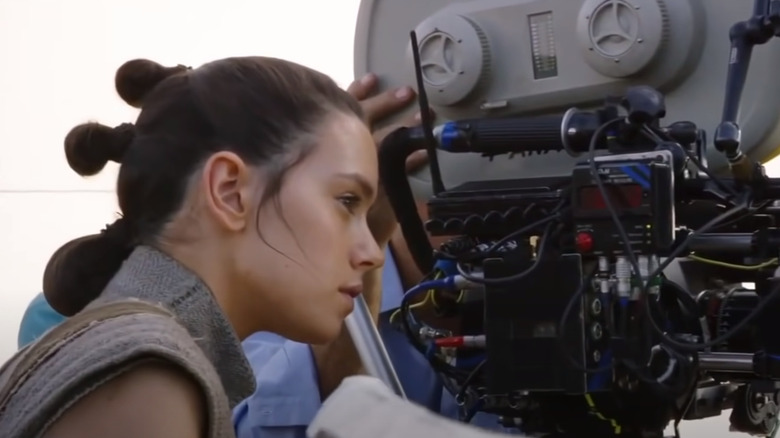 J.J. Abrams catapulted British actor Daisy Ridley to a whole other level of worldwide fame when he cast her as protagonist Rey in "Star Wars: The Force Awakens." Abrams was apparently so pleased with Ridley that he wanted to reunite with her for another project outside the "Star Wars" franchise. As reported by Deadline in 2016, the feature "Kolma" would be produced by Abrams and Bad Robot and directed by Marielle Heller ("Diary of a Teenage Girl"). Abrams would also be doing "a pass on the script," which at that point had yet to be written. 
The origins of "Kolma" extend all the way back to the 2003 made-for-TV Israeli movie "All I've Got," which boasts an intriguing premise. Ridley would star as a young woman involved in a car accident that takes the life of her boyfriend. Decades later, when she likewise shuffles off this mortal coil, she's given two choices: reunite with her long-lost love in the afterlife, or return to the day of the accident and live out the rest of her life a second time. While there were subsequent rumors that "Kolma" was a red herring meant to disguise the fact that Ridley would be starring in another "Cloverfield" sequel, that didn't wind up happening. Neither did "Kolma," which as of 2022 remains unmade. Meanwhile, Ridley and Abrams wound up reuniting not for "Kolma," but for the Abrams-directed sequel "Star Wars: The Rise of Skywalker."
Killers Of The Flower Moon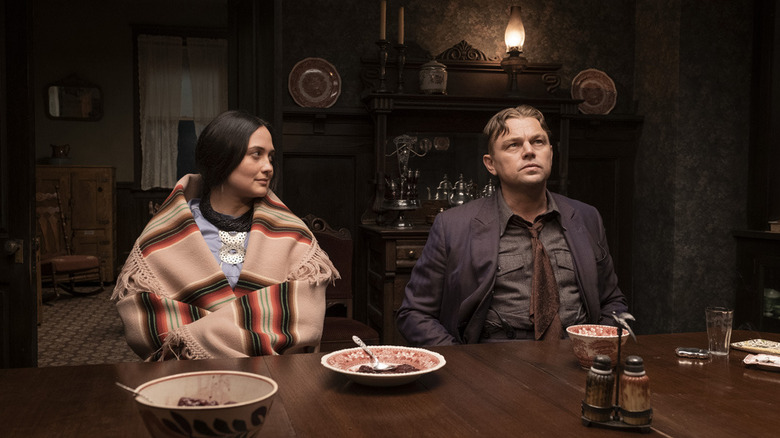 Casting around for a new project, in early 2016 J.J. Abrams joined forces with Leonardo DiCaprio to make a play at optioning the movie rights for"Killers of the Flower Moon," David Grann's historical novel about a series of murders in 1920s Oklahoma that came to be dubbed the "Reign of Terror," sparking an investigation that attracted the personal attention of newly appointed FBI chief J. Edgar Hoover. According to The Wrap, "Killers of the Flower Moon" was the hottest property in Hollywood at the time, with Abrams and DiCaprio reportedly bidding $2 million for the film rights. Although there were higher bids, none of the competing offers — even one with George Clooney attached to direct —  could compare to the "star wattage" of the Abrams-DiCaprio bid.
As it turned out, DiCaprio and Abrams lost their bidding war. As Deadline reported, the rights ultimately went to Imperative Entertainment, which outbid everyone with a staggering offer of $5 million. The following year, Deadline reported that DiCaprio was still keen to be involved in the project, despite the non-involvement of Abrams, as were director Martin Scorsese and legendary actor Robert De Niro. After several starts and stops, in 2020 DiCaprio officially announced that he, Scorsese, and De Niro were attached. The resulting film eventually landed at Apple TV+ with an expected 2023 release. 
The Nix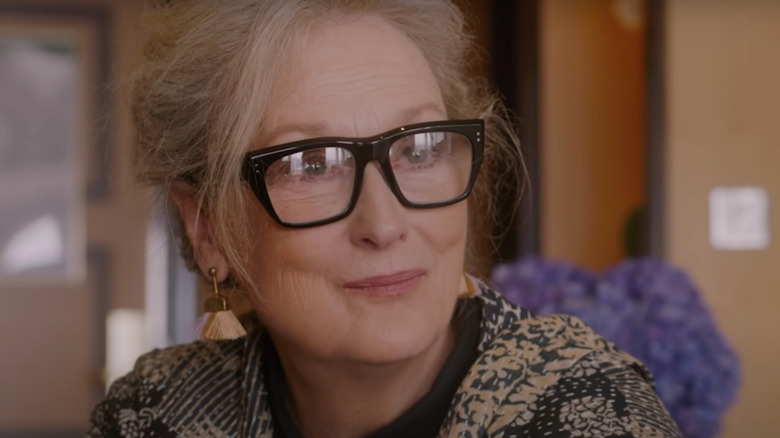 The same year that "Kolma" was announced, Deadline reported in 2016 that J.J. Abrams was interested in adapting "The Nix," the debut novel from writer Nathan Hill, as a TV series for Warner Bros. Abrams pretty much followed the same playbook he established when going after the rights to "Killers of the Flower Moon," partnering with an A-list star to head the cast in the form of Meryl Streep. The multiple Oscar winner would play "a hippie-era mother" who gains national notoriety for lobbing rocks at a right-wing presidential candidate and must then contend with her cash-strapped son writing a damning tell-all about her in order to lift himself out of crippling debt. Not only would Abrams act as a producer but he was also likely to direct some of the episodes. 
Despite the epic teaming of Streep and Abrams, "The Nix" never managed to get off the ground. While there's been no announcement declaring that the series is dead, there appears to have been little progress made since the announcement. According to IMDb, as of August 2022 "The Nix" is listed as still being in development.
Demimonde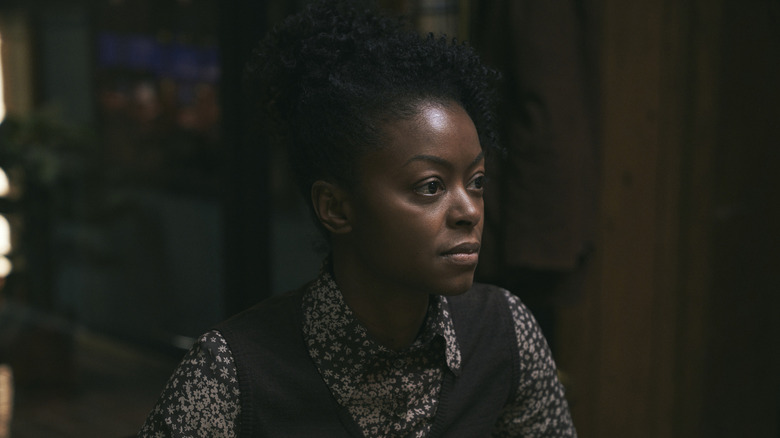 In February 2018, HBO announced it had placed a full-series order for a new science fiction series titled "Demimonde." According to Entertainment Weekly, the series was to be produced by J.J. Abrams' Bad Robot, with Abrams himself writing the screenplay for the series pilot. "Demimonde" was a hot property, landing at HBO after a reported "bidding war" with Apple, which at the time was in the midst of launching its streaming service Apple TV+. The show's title is a French word that translates to "half-world," with HBO describing the series as "an epic and intimate sci-fi fantasy drama." According to The Hollywood Reporter, sources indicated that the show's storyline follows a family who gets into a car accident that lands the mother — a scientist — in a coma. Her daughter begins sorting through the various experiments underway in her mom's basement lab, which winds up transporting her and her father into an entirely different world, where they're caught up in that planet's battle "against a monstrous, oppressive force."
In early 2021, Abrams told Collider that the first season's scripts were completed, while Variety reported in 2022 that showrunners had been hired and Danielle Deadwyler had been cast in the leading role. A subsequent story in Variety, however, noted that the show's "impressively high budget" placed "Demimonde" under the microscope after the merger of Discovery and WarnerMedia (which owns HBO) led to numerous WarnerMedia projects being shelved — including "Demimonde."
Read this next: 14 Sequels That Truly Didn't Need To Happen
The post 10 J.J. Abrams Projects We Never Saw But Wish We Could've appeared first on /Film.